Latest News on Bahni Turpin
Bahni Turpin News
Lin-Manuel Miranda and More Take Home 2022 Audio Publishers Association Audie Awards
by A.A. Cristi - Mar 4, 2022
Tonight, the Audio Publishers Association announced the winners of the 2022 Audie Awards, the premier awards program recognizing distinction in audiobooks and spoken-word entertainment.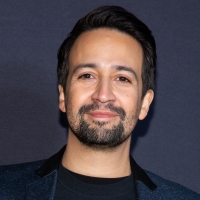 Lin-Manuel Miranda, Cynthia Erivo & More Among Audie Awards Finalists
by Michael Major - Feb 3, 2022
The Audio Publishers Association (APA) have announced finalists for the 2022 Audie Awards. Finalists include Cynthia Erivo for Best Female Narrator and Lin-Manuel Miranda for Best Male Narrator. Leslie Odom Jr., Annie Golden, Telly Leung, and Jason Tam are also featured on audiobooks that made the list. Check out the full list of nominations now!
The Roots and Wings Project and Houston Coalition Against Hate to Present MATRIARCH
by Chloe Rabinowitz - Sep 8, 2021
Co-Executive Producers The Roots and Wings Project (Jesse Bliss and Gabriela López de Dennis, Co-Producers) and Houston Coalition Against Hate (HCAH) will present MATRIARCH, a transformative theatre experience that explores the roles women play in our patriarchal society, and the urgent need to transform that dynamic.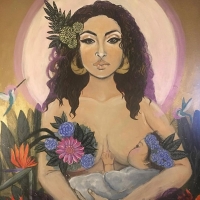 Roots And Wings Project To Present MATRIARCH at MKM Cultural Arts Center
by A.A. Cristi - Jul 19, 2021
The Roots and Wings Project (Jesse Bliss and Gabriela López de Dennis, Co-Producers) in association with the Houston Coalition Against Hate will present MATRIARCH.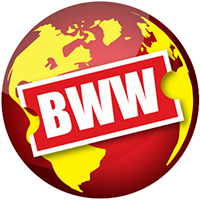 Notch Theatre Company Presents Voices From A Pandemic
by Stephi Wild - Jan 16, 2021
Notch Theatre Company presents the World Premiere Presentation of Voices from a Pandemic created with hundreds of artists and community voices across the globe, live-streaming January 29th and January 30th online.
Photo Flash: Inside the 2019 Audie Awards with Tan France, Euan Morton & More!
by Nicole Rosky - Mar 5, 2019
The Audio Publishers Association (APA), the premiere trade organization of audiobooks and spoken word entertainment, announces today the winners of last night's annual awards gala, The Audie Awards. The event was hosted by Queer Eye fashion expert, upcoming memoirist and audiobook narrator, Tan France, who lent his charming personality and delightful wit to the evening's festivities. The Audies recognizes outstanding achievement from the authors, narrators, publishers, and producers of the most talked-about audiobooks in the industry. This year's most prestigious award, Audiobook of the Year, has been named Tomi Adeyemi's Children of Blood and Bone, published by Macmillan Audio.
Ann Hamilton & SITI Company's THE THEATER IS A BLANK PAGE Opens 4/28
by A.A. Cristi - Apr 19, 2018
UCLA's Center for the Art of Performance (CAP UCLA) presents the return of New York-based SITI Company in the West Coast premiere of the theater is a blank page, a much-heralded collaboration with celebrated visual artist Ann Hamilton. The site-specific performance and interdisciplinary installation, which blends elements of theater, visual art and literature, will run from Saturday, April 28 to Saturday, May 12 at Royce Hall. Tickets for $119 are now available online at cap.ucla.edu, via Ticketmaster, by phone 310-825-2101 and at the UCLA Central Ticket Office.
AMERICAN LIBRARY ASSOCIATION Announces 2018 Youth Media Award Winners! Newbery, Caldecott, Printz, & More!
by Bonnie Lynn Wagner - Feb 12, 2018
DENVER- The American Library Association (ALA) today announced the top books, video and audio books for children and young adults-including the Caldecott, Coretta Scott King, Newbery and Printz awards-at its Midwinter Meeting in Denver, Colorado.
American Library Association announces 2018 youth media award winners
by Robert Diamond - Feb 12, 2018
Cornerstone Theater Company to Present MAGIC FRUIT This Fall
by BWW News Desk - Nov 18, 2017
Cornerstone Theater Company will present Magic Fruit, the culminating Bridge Show of the Hunger Cycle at The Shakespeare Center of Los Angeles on select dates November 18 - December 10, 2017. Magic Fruit will unite the previous eight communities of this Cycle of plays for a ninth and final production.