Oxygen Media Premieres 'Snapped Notorious: Ted Bundy' on 7/15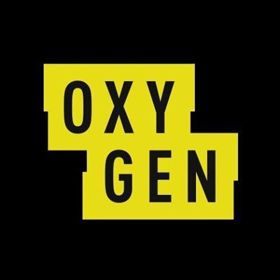 Oxygen Media, the network for high-quality crime programming, presents a new two-hour special that revisits one of the most nefarious serial killers of all time - Ted Bundy. "Snapped Notorious: Ted Bundy," premiering on Sunday, July 15 at 6pm ET/PT, will not only peek into the dark mind of this prolific killer, but also take a fresh look at the crimes he committed through the eyes of those who knew him intimately. For a sneak peek, please visit here!
Described by his own defense attorney as the "very definition of heartless evil," Ted Bundy is considered to be one of the most dangerous serial killers of all time, as his murder spree of at least 36 young women stretched across six states during a five year span. The popular narrative is that Bundy's charm, good looks, and intelligence allowed him to evade capture for so long, and in "Snapped Notorious: Ted Bundy," viewers will see exclusive interviews that will both support and contradict this point of view. From FBI profiler Bill Hagmaier who interviewed the heinous serial killer for over 200 hours, to officers and detectives that DOUBT his brilliance, to three women who survived his brutal attacks, the special will unmask the multiple facades Bundy used. Often glamorized as a handsome, well-educated killer who outsmarted law enforcement, was Ted Bundy really an evil genius... or was he just a con artist posing as privileged to hide the monster in plain sight?
Following the special at 8pm ET/PT, the season finale of "In Defense Of" will explore a unique side to the Ted Bundy case. After being sought out by the serial killer himself, Bundy's criminal defense attorney, John Henry Browne, will delve into his personal and professional journey to defend one of the most notorious killers in history.
"Snapped" is produced by Jupiter Entertainment with Stephen Land, Allison Wallach, Matt Sprouse and Irfan Rahman serving as executive producers.
"In Defense Of" is produced by Magical ELVES with Dan Cutforth, Jane Lipsitz, Casey Kriley and Russell Heldt serving as executive producers.
About Oxygen Media:
Oxygen Media is a multiplatform crime destination brand for women. Having announced the full-time shift to true crime programming in 2017, Oxygen remains one of the fastest growing cable entertainment networks with popular unscripted original programming that includes the flagship "Snapped" franchise, "Cold Justice," "Killer Couples," "Criminal Confessions," and breakout hit event series such as "The Disappearance of Natalee Holloway," "Dahmer on Dahmer: A Killer Speaks" and "Aaron Hernandez Uncovered." Available in more than 77 million homes, Oxygen is a program service of NBCUniversal Cable Entertainment, a division of NBCUniversal, one of the world's leading media and entertainment companies in the development, production, and marketing of entertainment, news, and information to a global audience. Watch Oxygen anywhere: On Demand, online or across mobile and connected TVs.