Netflix Launching First Mexican Reality Series, MADE IN MEXICO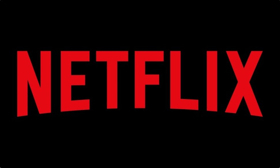 Netflix Netflix has announced its first Mexican reality series, MADE IN MEXICO, according to Variety. The series is set to premiere worldwide on September 28th.
The reality show casts a light on Mexico City's wealthy families and their opulent lifestyles as it trails nine socialites and the expats vying for a spot in their rarefied environment.
Described as trendsetters in "one of the world's most culturally vibrant cities where family name is your bond and legacy is everything," the cast members include:
Pepe Díaz, a successful 35-year-old entrepreneur and nightclub impresario keen to shed his playboy past and start a new life.
Kitzia Mitre, a fashion designer born and bred in Mexico's high society who acts as the de facto arbiter of taste and style and a gatekeeper who decides who gains access to this world.
Carlos Girón Longoria, a TV host, actor and model who serves as the connector between everyone in the Made in Mexico cast.
Liz Woodburn, an American food blogger from New York who finds that she must re-scale the social ladder as she adjusts to her new home in Mexico City with her fiancé.
Columba Díaz, a high fashion model who is caught in a love triangle, but "wants nothing more than to focus on her career and philanthropy work."
Chantal Trujillo, an American expat who left a job at Vogue to follow the love of her life to Mexico.
Shanik Aspe, a TV personality and former swimsuit model with dreams of becoming a pop star.
Roby Checa, the 31-year old brother-in-law to Kitzia and the bad boy of the Checa clan who tries to find a happy balance between his urge to party and prove to his family that he can succeed in business.
Hanna Jaff, a 30-year-old politician and philanthropist who runs the Jaff Foundation.
Read the original article on Variety.
Related Articles View More TV

Stories