Hans Zimmer Commissioned by BBC's Ten Pieces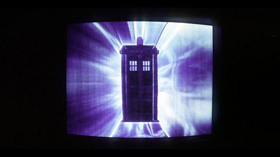 Following the success of the first three sets of Ten Pieces, BBC Music has announced the launch of Ten Pieces Trailblazers for the 19/20 academic year.
From Vivaldi to Villa-Lobos via Ravi Shankar and Delia Derbyshire, the theme of the new set of ten pieces - Trailblazers - looks to showcase composers and works that throughout history have redefined classical and orchestral music. Ten Pieces Trailblazers tells new stories and opens musical worlds, showcasing ten composers and pieces that broke new ground and left an imprint on the musical world. The pieces convey that there is no one type of 'classical music' and no one 'orchestral' sound and aims to show that the orchestra and orchestral music are themselves trailblazing as part of a living, ever-evolving art form.
Ten Pieces Trailblazers:
Hans Zimmer - Earth BBC Ten Pieces commission
George Gershwin - Rhapsody in Blue (excerpt)
Ravi Shankar - Symphony, Finale (excerpt)
Delia Derbyshire - DOCTOR WHO Theme (original theme composed by Ron Grainer)
Antonio Vivaldi - Winter from The Four Seasons
Gra?yna Bacewicz - Overture: Steve Reich, Music For 18 Musicians (excerpt)
Heitor Villa-Lobos - Bachianas brasilieras No. 2, Little Train Of The Caipira (finale)
Florence Price - Symphony No. 1 in E Minor (3rd movement)
Johannes Brahms - Hungarian Dance No.5
BBC's award-winning, nationwide classical music education programme Ten Pieces opens the world of classical music to children aged 7-14. The scheme, which marks the biggest commitment the BBC has ever made to classical music education in this country, encourages young people to develop their own creative responses to ten pieces of classical music. It now returns for its sixth year to build on its huge success to date: so far it has engaged over 10,000 schools and reached over five million people across the UK, sold out three consecutive BBC Proms concerts and won a Bafta for the Ten Pieces II film.
Supported by BBC Teach and BBC Music, the scheme gives schools across the UK access to an unparalleled bank of digital resources, which helps TEACHERS navigate lessons inspired by the chosen pieces. Working with a wide network of cultural partners, participants are encouraged to exploit UK-wide events, including the popular coaching scheme led by the BBC's Orchestras and Choirs. All new films and classroom resources will be made available at the start of the 19/20 academic year to accompany the Ten Pieces Trailblazers.
Tony Hall, Director-General of the BBC, says: "I am incredibly proud of the success of BBC Ten Pieces - an initiative that is close to my heart. I know that music can change lives; it changed mine. We are so grateful to the schools, TEACHERS and community leaders on the ground who have made Ten Pieces what it is today. I can't wait to see the creative responses that these trailblazing composers and pieces will inspire!"
Film music is one of the many ways that children first encounter the sound of an orchestra. Ten Pieces is delighted to announce that the award-winning film score composer Hans Zimmer has been commissioned to write a brand new work for this year's Ten Pieces. Widely recognised as one of Hollywood's most innovative musical talents' Zimmer has forged a career as one of the world's most sought after film composers. The prolific composer is behind the score of Pirates Of The Caribbean, Interstellar and Rain Man among many others. With a choral section of young voices, his new commission, Earth, will be a versatile platform for schools to interpret in many ways.
Hans Zimmer says: "I am honoured to have been asked to create a piece for BBC Ten Pieces Trailblazers series. At the heart of my new piece, Earth, is the sound of young voices who underly the music. Set against the backdrop of our magnificent, precious planet, I hope it will be the perfect springboard to inspire creativity in classrooms across the UK."
The new set of ten pieces will also highlight Delia Derbyshire as a trailblazer for her electronic realisation of the DOCTOR WHO theme (based on Ron Grainer's original theme tune). Featuring the new arrangement by current DOCTOR WHO Composer-in-Residence Segun Akinola, this selection reflects the breadth and range of compositional styles that Ten Pieces Trailblazers hope to explore. Derbyshire's pioneering work as part of the BBC Radiophonic Workshop and use of revolutionary techniques to create new world sounds helped cement her cult status as a pioneering composer of contemporary electronic music.
Traditional West African dance and music enter the orchestral world in Florence Price's Symphony No. 1 in E Minor, which is included in this next set of Ten Pieces. She is the first African-American woman to be recognized as a symphonic composer and the first to have had a composition played by a major orchestra with this landmark piece (Chicago Symphony Orchestra, 1993). In 2009, a substantial collection of Price's work was rediscovered. In recent years, increased interest in music by African-American and women composers has encouraged an essential posthumous recognition for their work.
Polish musician, Gra?yna Bacewicz, is also featured on the list. In secret, she composed and gave concerts in occupied Warsaw during the Second World War. The work of this groundbreaking composer is characteristic of the subversive music written during the war when freedom of expression was stifled. The opening of her Overture features the Morse code 'V' for Victory, beaten out on the timpani. Bacewicz only heard this piece (written in 1943) once the conflict was over.
At the heart of the scheme are the creative responses from the young people it engaged with. Since 2015, Ten Pieces has showcased the true trailblazers: young people in classrooms across the UK's primary and secondary schools, youth ensembles and community centres led by dedicated teachers, arts organisations and volunteers. Ten Pieces is proud to have generated powerful, moving and uplifting artistic ideas from young people nationwide ranging from animation, visual art and writing, and composition.
Ten Pieces Trailblazers will complement the existing 30 pieces from Ten Pieces I, II and III, giving schools an exciting and broad list to choose from. The BBC is encouraging schools and partners to engage with music from all four lists- using the bank of resources and repertoire to get creative with classical music.
Ten Pieces is a project delivered by BBC Music and BBC Learning in conjunction with the BBC Orchestras and Choirs. Schools can find out more information on the Ten Pieces website
Related Articles
View More TV

Stories