Exclusive: Amanda Seales Appears on YARA SHAHIDI'S DAY OFF
The episode will begin streaming on Wednesday, November 23 at 9:00 a.m. PT/12:00 p.m. ET.
Saddle up and go for a ride with Actress Amanda Seales in a new episode of Yara Shahidi's Day Off!
In the new episode, Amanda opens up about animal advocacy, black futurism, and purpose-driven living. The episode will begin streaming on Wednesday, November 23 at 9:00 a.m. PT/12:00 p.m. ET.
Watch an exclusive sneak peek of the upcoming episode below!
Hosted by actress, scholar, and self-proclaimed music nerd Yara Shahidi, Yara Shahidi's Day Off is a fun adventure-filled day that gives a glimpse into the little-known lives of her celebrity peers. In each episode, from culture to cuisine, hobbies, and talents, Yara actively takes part in a wide variety of experiences curated by her peers that reflect their authentic interests outside of their fame.
They will also sit down for an organic conversation that will reveal the unexpected beyond their celebrity personas not often shared publicly. Yara wants to know "What is THE ONE question that no one ever asks, that you wish they would?" and they'll answer in some of the most hilarious, heartwarming, and down-to-earth moments rarely seen before.
Yara Shahidi's Day Off debuts new episodes every Thursday at 9amPT/12pmET on Facebook Watch. There are (8) episodes total. Episodes can be found on facebook.com/Watch, Yara Shahidi's Facebook page: https://www.facebook.com/yarashahidi and Yara Shahidi's Instagram page: https://www.instagram.com/yarashahidi.
Watch the exclusive clip here: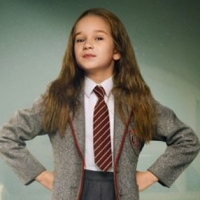 Broadway Streaming Guide: December 2022 - Where to Watch MATILDA THE MUSICAL & More New Releases!

December 3, 2022

2022 is going out with a bang with new movies, series, and concerts to keep Broadway fans entertained all month long! From the new film adaptation of Matilda the Musical to Idina Menzel's new documentary on Disney+, December's streaming guide has something for everyone!
---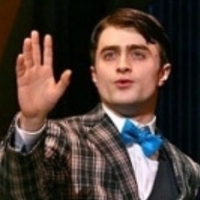 HARRY POTTER Stars Who Have Appeared on Broadway

December 3, 2022

To celebrate Daniel Radcliffe's return to theatre in the Off-Broadway revival of Merrily We Roll Along, we are taking a look back at the stage careers of he and his fellow Harry Potter film cast members. Keep reading to find out times you may have seen Rupert Grint, Alan Rickman, Maggie Smith, Ralph Fiennes, Imelda Staunton, and more onstage!
---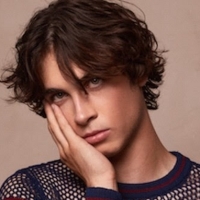 VIDEO: Aidan Bissett Shares Video for 'I Can't Be Your Friend'

December 2, 2022

Aidan Bissett writes the book on the notion of being "just friends" with someone you're attracted to in the official video for "I Can't Be Your Friend," which is out now. Directed by Brooke James (Troye Sivan), the clip finds Bissett and the object of his affection (played by Faith Hines) going in circles and moving in for a kiss that never comes.
---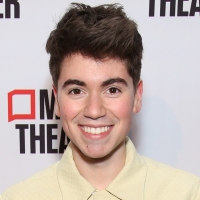 Noah Galvin to Star In Meet Cute's Holiday Rom-Com Series

December 2, 2022

Noah Galvin will star in Meet Cute's December series, "Christmasuzannukkah." Noah Galvin is best known for playing Dr. Asher Wolke in the TV series The Good Doctor, Kenny O'Neal in the ABC sitcom The Real O'Neals and for taking the lead role in the Broadway musical Dear Evan Hansen.
---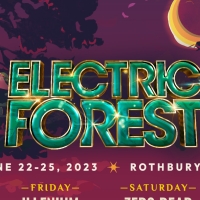 Electric Forest Announces 2023 Initial Lineup

December 2, 2022

Electric Forest announces the much anticipated 2023 Initial Lineup for the adored music, camping, and arts festival in Rothbury, MI from June 22 - 25, 2023. After the reunion of a lifetime in 2022, Electric Forest returns with an impressive lineup of Electric Forest favorites, acclaimed headliners, and innovative emerging artists.
---