CATCHER WAS A SPY Starring Paul Rudd Acquired By IFC Films, Set for June Release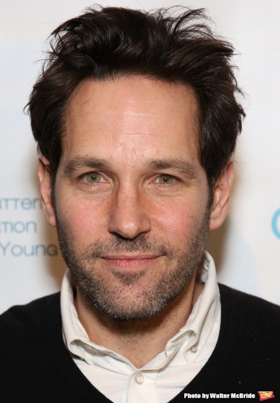 According to the Hollywood Reporter, IFC Films has acquired the U.S. rights to The Catcher Was a Spy, starring Paul Rudd. The film also stars Sienna Miller, Jeff Daniels, Guy Pearce and Paul Giamatti.
In the historical drama, Rudd portrays Moe Berg, a major league catcher who teams up with the Office of Security Services (the precursor to the CIA) during World War II. The novice spy - is a Jewish Ivy League graduate who speaks nine languages - is quickly trained and sent into the field to stop German scientist Werner Heisenberg before he can build an atomic bomb for the Nazis.
Ben Lewin (The Sessions) directed from Robert Rodat's adaptation of Nicholas Dawidoff's 1994 biography. Sienna Miller, Jeff Daniels, Guy Pearce and Paul Giamatti are also among the cast. The film debuted in the premieres section of the 2018 Sundance Film Festival.
IFC Films co-presidents, Jonathan Sehring and Lisa Schwartz, said, "We were completely captivated by the story of Moe Berg and Paul Rudd's stellar portrayal of him on screen, as well as the rest of this all-star cast. Ben and Robert have delivered a tense historical drama that is more unbelievable than any Hollywood screenplay. We are excited to be sharing the true story about a hero, both on the ball field as well as the battle field, with audiences nationwide."
The film is scheduled for released on June 22, 2018.
Click here to read the full article.
Photo Credit: Walter McBride