Amateur Toy Inventors to Compete in New ABC Series THE TOY BOX
ABC and Mattel Creations, the content creation and distribution division of Mattel, Inc. (NASDAQ: MAT), have partnered to launch a first-of-its kind primetime television series that brings to life the excitement, drama and creativity of the toy invention process in a fast-paced, high-stakes competition format that will entertain viewers of all ages. Co-developed with Hudsun Media and Electus, THE TOY BOX is set to premiere during the 2016-17 season on the ABC Television Network and will be distributed internationally by Electus International.
"We are thrilled to provide a unique, behind-the-scenes look at the hard work, determination and creativity it takes to run a globally recognized, iconic creations company like Mattel," said Richard Dickson, president and chief operating officer at Mattel. "I'm positive 'The Toy Box' will inspire kids, families and anyone who's ever dreamt of creating the next great toy!" Hosted by Eric Stonestreet, "The Toy Box" is the ultimate toy-competition series, providing talented designers with the chance of a lifetime: an opportunity to bring their toy concept to life with industry giant Mattel. The toys - and their inventors - are put through a series of trials and tests before facing the ultimate judges: a panel of no-nonsense, toy-loving kids. Rob Mills, SVP Alternative Series, Specials & Late Night of ABC, said, "'The Toy Box' is a unique and broadly appealing take on the popular competition-style television format, and we believe it will capture the imagination of viewers of all ages. We look forward to launching the series with Mattel, Hudsun Media and Electus this year." "Along with our partners at Hudsun Media and Electus, we are extremely proud to announce 'The Toy Box,' the first major production project from Mattel Creations," said Catherine Balsam-Schwaber, Mattel's chief content officer. "In addition to being an entertaining and engaging program that kids and families are sure to love, 'The Toy Box' also creates a new opportunity for Mattel to connect with its consumers in an authentic and engaging way." Each episode of "The Toy Box" will feature expert toy inventors from around the world as they compete for the opportunity to present their creations in the "The Toy Box" season finale. The winner of the final episode wins the ultimate prize: the opportunity to bring their creation to market, with marketing, design and manufacturing support from Mattel. The winning toy design will be available for purchase at retail as the season finale airs, enabling fans of the show to play with the very product they see come to life on "The Toy Box." "The Toy Box" brings the pressure and drama of competition-style shows to the toy-design process in a format that's sure to thrill kids and families alike," said Michael Rourke, CEO of Hudsun Media. "For the first time, viewers will get a behind-the-scenes glimpse into the world of toy making, as they see what it takes to design the next great American toy." Chris Grant, CEO of Electus, said, "With its mix of competitiveness, entrepreneurialism and fun, 'The Toy Box' is sure to delight and excite kids, parents and anyone who loves to play. We are excited to bring the program to
ABC
viewers this season."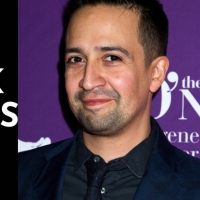 Lin-Manuel Miranda To Return For HIS DARK MATERIALS Season 3 On HBO

October 6, 2022

HBO has confirmed that award-winning composer and actor Lin-Manuel Miranda will return for the third season of the fantasy drama.
---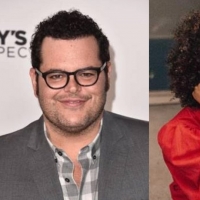 Development Halts On Disney+ BEAUTY AND THE BEAST Prequel Series

February 10, 2022

A planned Beauty and the Beast musical prequel series will not move forward at Disney+.
---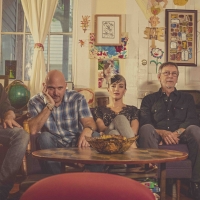 Tony & Grammy Winner Michael Cerveris' Loose Cattle to Stream Live Performance Tonight

January 5, 2022

Loose Cattle, fronted by two-time Tony Award & Grammy winner Michael Cerveris and Kimberly Kaye, will stream a performance live from New Orleans tonight!
---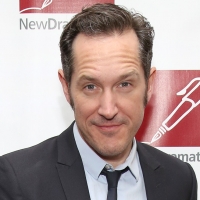 Bertie Carvel Joins THE CROWN Season Five As Tony Blair

October 28, 2021

The acclaimed Netflix series, 'The Crown' has added Tony Award-winning actor Bertie Carvel to its cast in the role of British Prime Minister Tony Blair.
---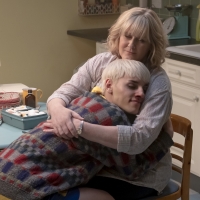 REVIEW ROUNDUP: What Do Critics Think of EVERYBODY'S TALKING ABOUT JAMIE?

September 17, 2021

Inspired by true events, Everybody's Talking About Jamie follows Jamie New (Harwood), a teenager from Sheffield, who dreams of life on stage.
---