Adult Swim to Premiere New Mini-Series NEON JOE, WEREWOLF HUNTER 12/7
Don't miss out on the mini-series event of the year! NEON JOE, WEREWOLF HUNTER premieres on Monday, December 7th at Midnight E/P on Adult Swim and airs new episodes for 5 consecutive nights (Monday-Friday).
Set in the pretend sleepy enclave of Garrity, Vermont (aka "B&B Town, USA!"), Neon Joe, Werewolf Hunter is the story of a neon-clad man with a mysterious past and a highly specialized skill set - hunting werewolves. When a sudden plague of inexplicable werewolf fatalities strikes, the Garrity sheriff's department finds itself in over its head and the fate of the townspeople is left up to Neon Joe. Will he catch the beast before the next full moon, or will it live another day and kill again? This half-hour live-action mini-series is created by Jon Glaser (Girls, Parks and Recreation), produced by PFFR, and stars Glaser as "Neon Joe" with Scott Adsit (30 Rock), Stephanie March (Law & Order: SVU), Steve Little (Eastbound and Down), and Steve Cirbus (Delocated).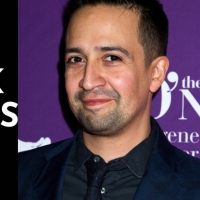 Lin-Manuel Miranda To Return For HIS DARK MATERIALS Season 3 On HBO

October 6, 2022

HBO has confirmed that award-winning composer and actor Lin-Manuel Miranda will return for the third season of the fantasy drama.
---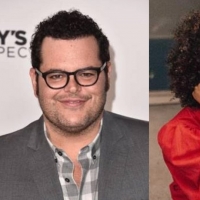 Development Halts On Disney+ BEAUTY AND THE BEAST Prequel Series

February 10, 2022

A planned Beauty and the Beast musical prequel series will not move forward at Disney+.
---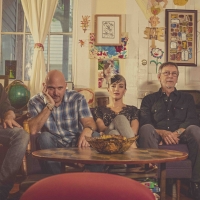 Tony & Grammy Winner Michael Cerveris' Loose Cattle to Stream Live Performance Tonight

January 5, 2022

Loose Cattle, fronted by two-time Tony Award & Grammy winner Michael Cerveris and Kimberly Kaye, will stream a performance live from New Orleans tonight!
---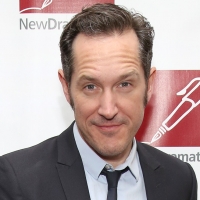 Bertie Carvel Joins THE CROWN Season Five As Tony Blair

October 28, 2021

The acclaimed Netflix series, 'The Crown' has added Tony Award-winning actor Bertie Carvel to its cast in the role of British Prime Minister Tony Blair.
---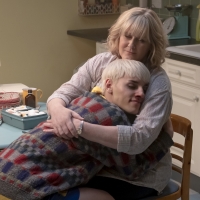 REVIEW ROUNDUP: What Do Critics Think of EVERYBODY'S TALKING ABOUT JAMIE?

September 17, 2021

Inspired by true events, Everybody's Talking About Jamie follows Jamie New (Harwood), a teenager from Sheffield, who dreams of life on stage.
---