Vergennes Opera House Announces BRASS & REEDS As Opening Show of 2022-2023 Season
The Brass & Reeds show features three bands that are poised to raise the acoustic richness of the historic theater to new heights.
"Brass & Reeds" is the umbrella name the all-volunteer Friends of the Vergennes Opera House has given to their season opening show, which take place on Friday, October 7, 7:30pm.
The Brass & Reeds show features three bands that are poised to raise the acoustic richness of the historic theater to new heights. The evening includes the Calamellus Trio, the Dead Creek Reeds, and the Champlain Brass Quintet.
"This concert was practically made-to-order," said Gerianne Smart, President of the Friends of the Vergennes Opera House. "This historic theater reacts warmly and vibrantly to acoustic music; indeed it was made for this type of entertainment and we look forward to the audience not only hearing the difference, but also feeling the difference."
Dubbed a "night of acoustic excellence," the Brass & Reeds concert developed out of a programming committee meeting in the late winter of 2022 when three of the board members who are musicians in the LC Jazz band realized that they each perform with other music groups as well.
"We thought why not bring our talent to the table to help kick off the season," said FVOH board member and principle in Dead Creek Reeds, Steve Sawyer. "When we each approached our respective bands, the overwhelming response was positive."
Performers include:
Calamellus Trio - Margaret Roddy on clarinet, Lisa Hoyt on bassoon, and Ruby Brezinsky on oboe.
The Dead Creek Reeds - Steve Sawyer on soprano saxophone, Noelle Rose on alto saxophone, Larry Maier on tenor saxophone, and Jennifer Murdock on baritone saxophone.
Champlain Brass Quintet - on trumpet Dean Williams and Jim Lanpher, Sue O'Daniel on French horn, Dave Tatlock on trombone and Bill Bowers on tuba.
Tickets are $10 each in advance or at the door. Doors to the venue open at 6:30pm with a cash wine and beer bar.
As always, 100% of the ticket sales go toward the continued operations and renovations of the Vergennes Opera House, with a special focus this year on the "All Access Project". Information on the All Access Project as well as the full slate of performances scheduled for the 2022-2023 Vergennes Opera House season can be found at VergennesOperaHouse.org.
The Vergennes Opera House is managed and operated by volunteers and relies on the generosity of individuals, businesses, and organizations to underwrite each season of shows.
For details about each show and to reserve tickets, visit VergennesOperaHouse.org.
More Hot Stories For You
COC Celebrates Return To The Stage With Sold-Out Shows And Revitalized Programming

December 2, 2022

Canadian Opera Company's 2021/2022 season was marked by sold-out shows, an average mainstage attendance capacity of 94%, and impressive growth in the company's online community as reported yesterday by COC Board Chair Jonathan Morgan and COC General Director Perryn Leech.
---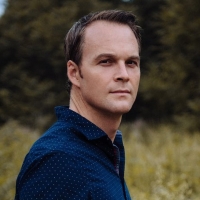 Jamez McCorkle Brings His Acclaimed Lead Performance To Boston In Rhiannon Giddens And Michael Abel's OMAR

December 1, 2022

Casting and production announcements for Boston Lyric Opera's spring 2023 performances are being released today, including performers in BLO's premiere production of Bluebeard's Castle/Four Songs in March 2023 and the New England premiere of Rhiannon Giddens and Michael Abels' new opera, Omar in May 2023.
---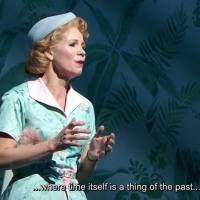 Video: Watch a Clip of Kelli O'Hara in THE HOURS at The Metropolitan Opera

December 1, 2022

Watch a clip of Kelli O'Hara performing 'Heaven? Somebody else's heaven?' in The Metropolitan Opera's world-premiere staging of Pulitzer Prize-winning composer Kevin Puts's The Hours.
---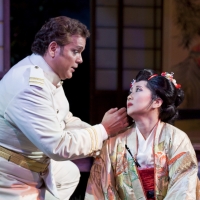 Sarasota Opera Receives $60,000 Arts Appreciation Grant From Gulf Coast Community Foundation

November 29, 2022

Sarasota Opera has received a $60,000 Arts Appreciation Grant from Gulf Coast Community Foundation. Aligning with their mission to find meaningful ways to invest in the arts, Gulf Coast Community Foundation allows grant award winners flexibility with their funding in order to pursue their own artistic missions. 
---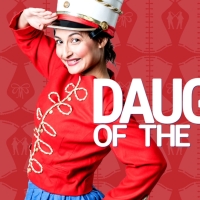 Individual Tickets For Donizetti's THE DAUGHTER OF THE REGIMENT On Sale This Friday!

November 29, 2022

Opera Orlando concludes its 2022-23 Opera on the MainStage series on a high note–well, nine high C's, to be exact. Sung in French with English dialogue and supertitles, Donizetti's The Daughter of the Regiment comes to Steinmetz Hall at Dr. Phillips Center for the Performing Arts this April with equal parts comedy and romance.
---