Photo Flash: First Look at Terrence McNally's GREAT SCOTT at San Diego Opera, Featuring Kate Aldrich
San Diego Opera is proud to continue its tradition of presenting new or rarely performed works when it presents the west coast premiere of Great Scott, the new opera from composer Jake Heggie (Moby-Dick, Dead Man Walking, Three Decembers) and librettist Terrence McNally (Dead Man Walking, Three Decembers, and the plays Mother and Sons, Love! Valour! Compassion!, The Fully Monty). They are joined by veteran stage director and former director of San Diego's Old Globe Theatre, Jack O'Brien, who will stage the opera. Great Scott opens on Saturday, May 7, 2016 at 7 PM for four performances at the San Diego Civic Theatre and is a co-production with The Dallas Opera. The opera received its world premiere in Dallas on October 30, 2015. BroadwayWorld has a first look below!
American mezzo soprano Kate Aldrich returns to the Company as Arden Scott, an opera singer at the height of her career, who has returned home for the first time since becoming a star where she finds her local opera company (the American Opera Company) in peril and the local football team (The Grizzlies) playing across town in the Super Bowl. American baritone Nathan Gunn makes his Company debut as Sid Taylor, Arden Scott's high school boyfriend. Mezzo soprano Frederica von Stade also makes her Company debut as Mrs. Edward "Winnie" Flato, Arden's mentor and the primary benefactor of the American Opera Company. Lebanese-Canadian soprano Joyce El-Khoury makes a Company debut as Tatyana Bakst, an ambitious young soprano. American countertenor Anthony Roth Costanzo makes his Company debut as Roane Heckle, stage manager at the American Opera Company and Arden's confidant. Returning bass baritone Philip Skinner sings the role of Maestro Eric Gold, Arden's frequent musical collaborator. American tenor Garrett Sorensen makes his Company debut as high strung tenor Anthony Candolino. American baritone Michael Mayes makes his Company debut as Wendell Swann, a baritone who earns his reputation as being the local "Don Giovanni" daily. American conductor Joseph Mechavich who last led the San Diego Symphony for Nixon in China in 2015, returns for these performances.
Divorced, at the end of another relationship, the reality of motherhood diminishing, Arden Scott, - the modern day woman and opera diva of Great Scott - is at a critical moment in her life. She returns to her hometown for the first time since becoming an international star, to help save her home opera company run by her mentor. The struggle of a make-or-break opera premiere is juxtaposed with the thriving Grizzlies, the home football team appearing in the Super Bowl, both happening on the same evening. Arden Scott must face the demons she left behind and the ones she lives with daily. The music of Great Scott has great heart and great lightness. With tenderness and humor, Heggie explores the music of the past while contrasting it with today's music of popular culture.
Great Scott is co-production with The Dallas Opera. The set and costume designer is Bob Crowley. The lighting designer is Brian MacDevitt. The opera will be performed in English and Italian with English text and translations above the stage. This is the west coast premiere of this opera.
Great Scott will have a radio broadcast on Saturday, May 14, 2016 at 8 PM on KPBS radio, 89.5 FM (97.7 FM Calexico ) and online at www.kpbs.org
Photo Credit: Karen Almond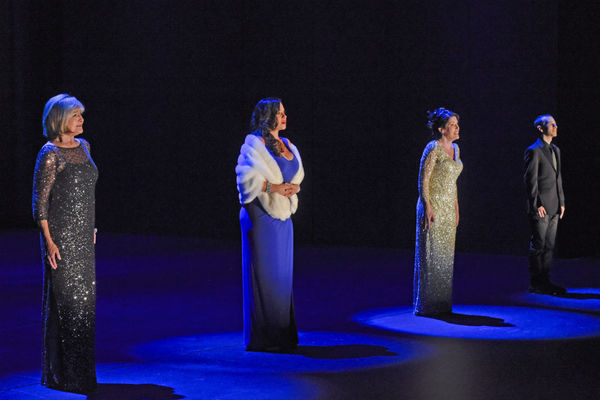 Mezzo-soprano Frederica von Stade as Winnie Flato, soprano Joyce El-Khoury as Tatyana Bakst, mezzo-soprano Kate Aldrich as Arden Scott, and countertenor Anthony Roth Costanzo as Roane Heckle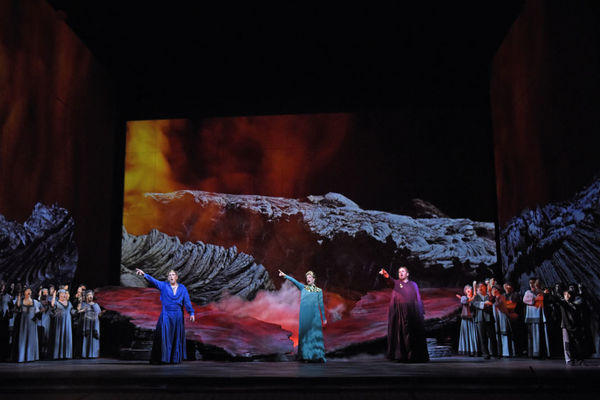 Baritone Michael Mayes, soprano Joyce El-Khoury, and tenor Garrett Sorenson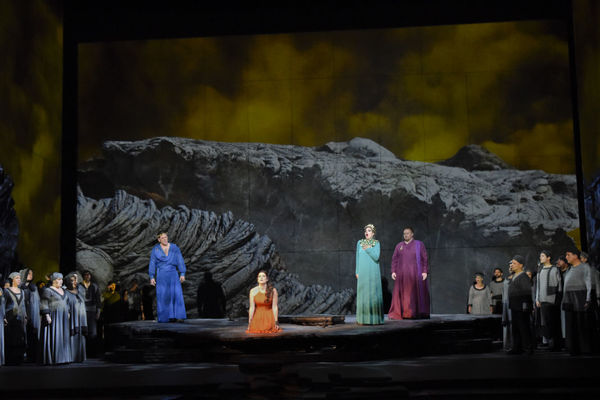 The Cast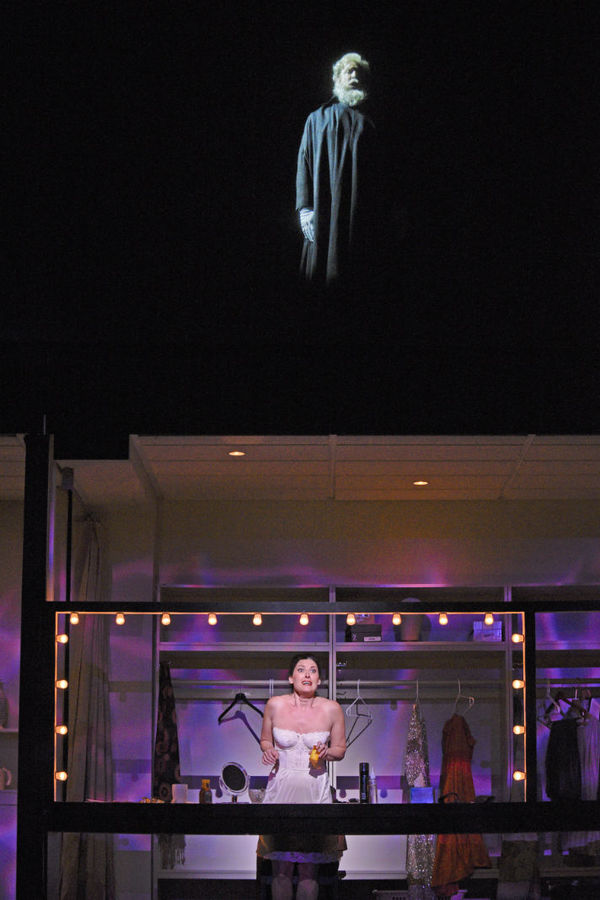 Bass-baritone Philip Skinner

Baritone Nathan Gunn is Sid Taylor and mezzo-soprano Kate Aldrich is Arden Scott

Baritone Nathan Gunn is Sid Taylor and mezzo-soprano Kate Aldrich is Arden Scott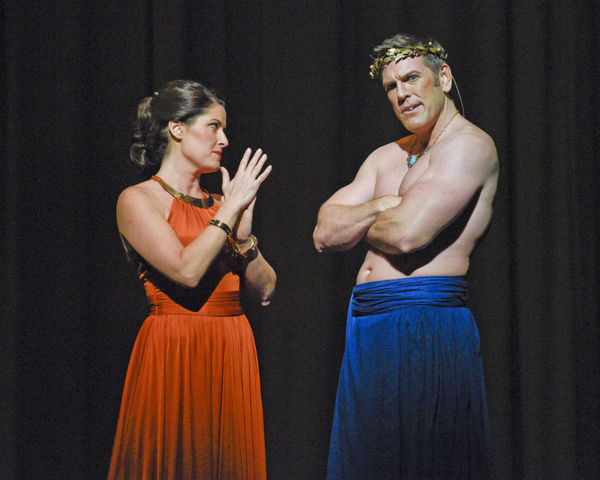 Mezzo-soprano Kate Aldrich is Arden Scott and bass-baritone Michael Mayes is Wendell Swann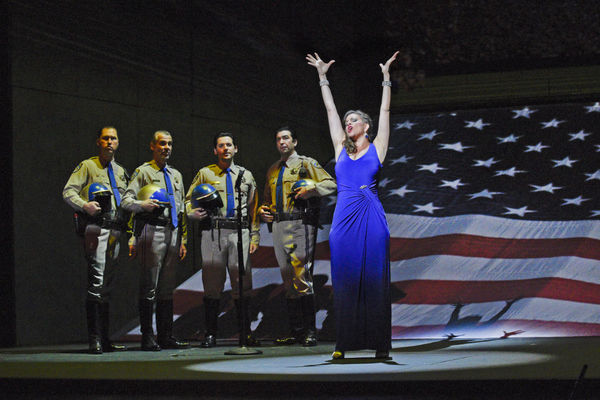 Soprano Joyce El-Khoury is Tatyana Bakst

Teh Cast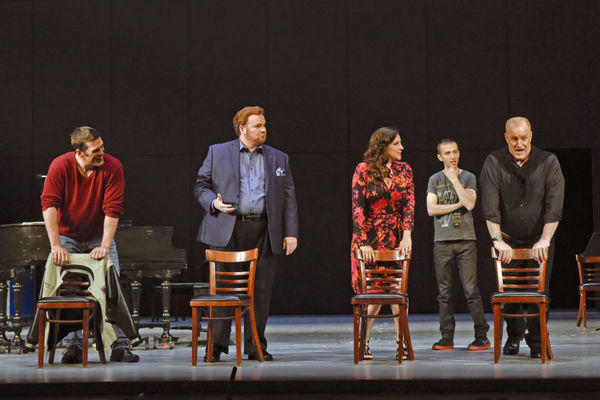 The Cast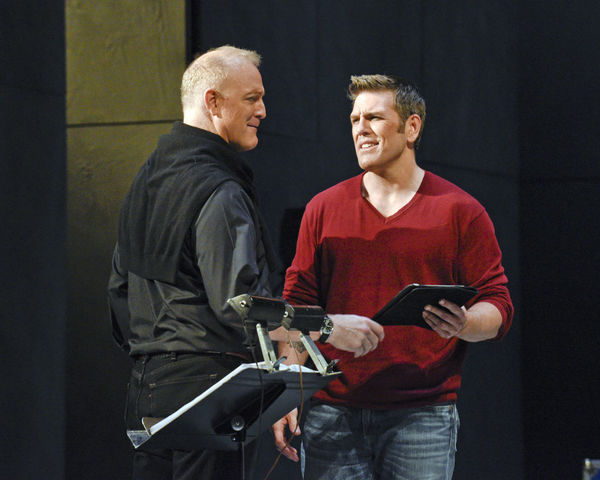 Bass-baritones Philip Skinner (Eric Gold) and Michael Mayes (Wendell Swann)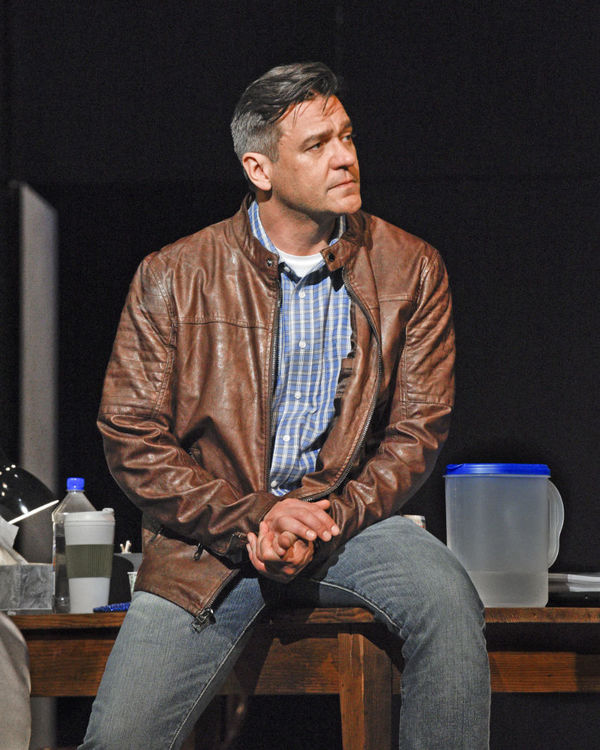 Baritone Nathan Gunn is Sid Taylor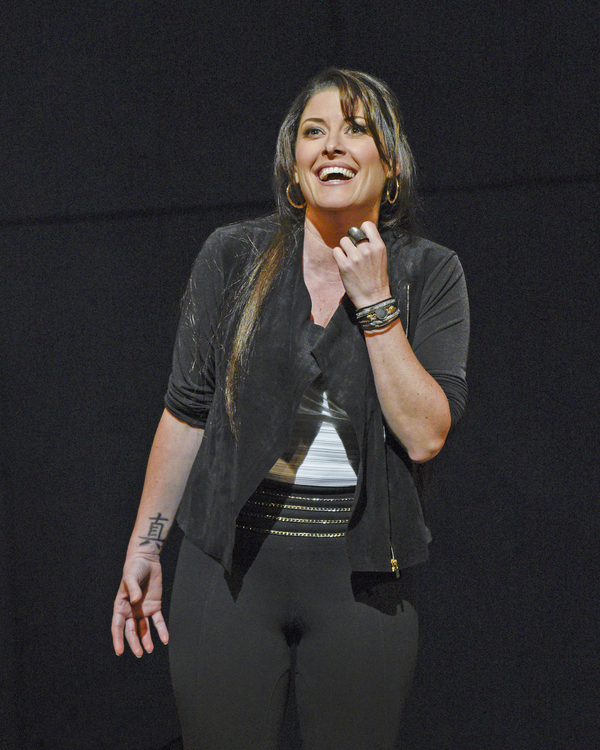 Mezzo-soprano Kate Aldrich is Arden Scott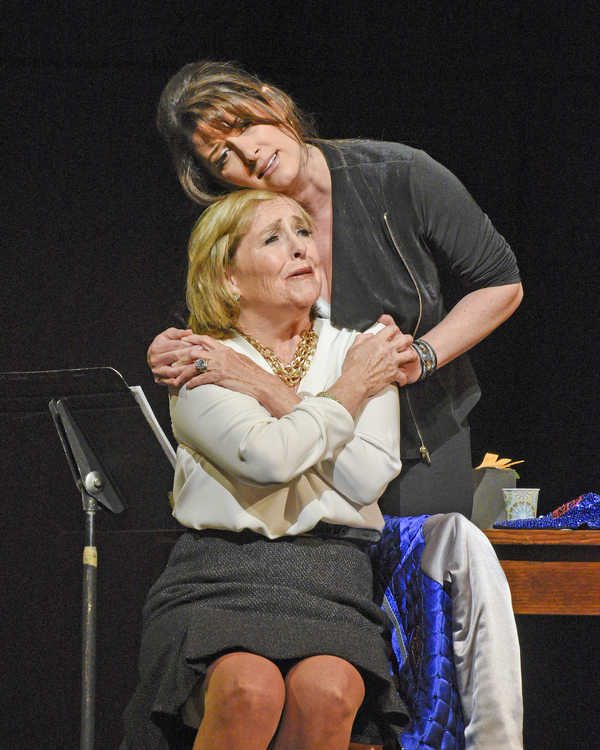 Mezzo-sopranos Kate Aldrich (Arden Scott) and Frederica von Stade (Winnie Flato)

Mezzo-sopranos Kate Aldrich (Arden Scott) and Frederica von Stade (Winnie Flato)

Soprano Joyce El-Khoury is Tatyana Bakst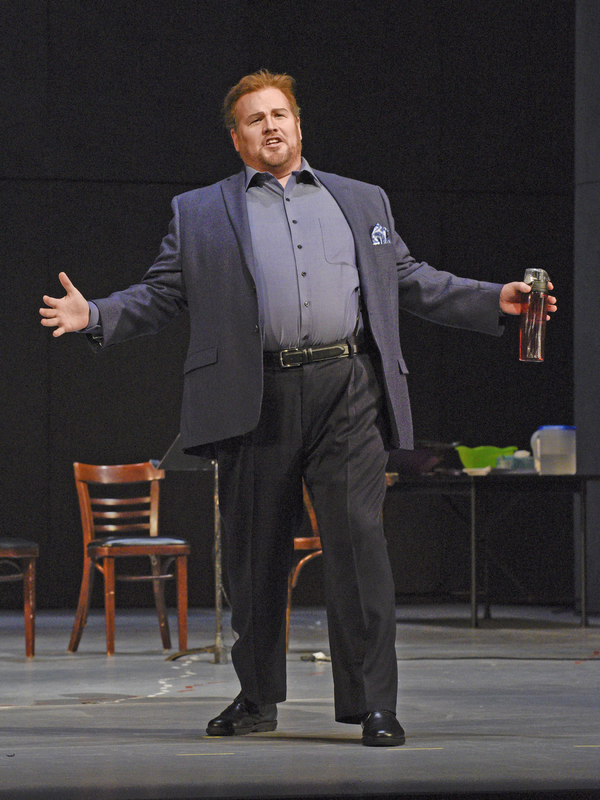 Tenor Garrett Sorenson is Anthony Candolino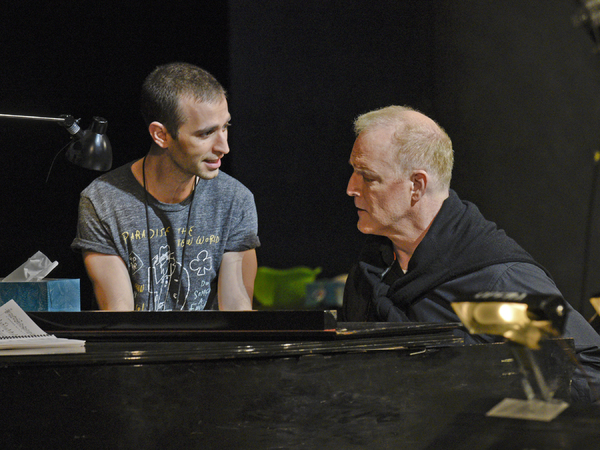 Countertenor Anthony Roth Costanzo is Roane Heckle and bass-baritone Philip Skinner

The Cast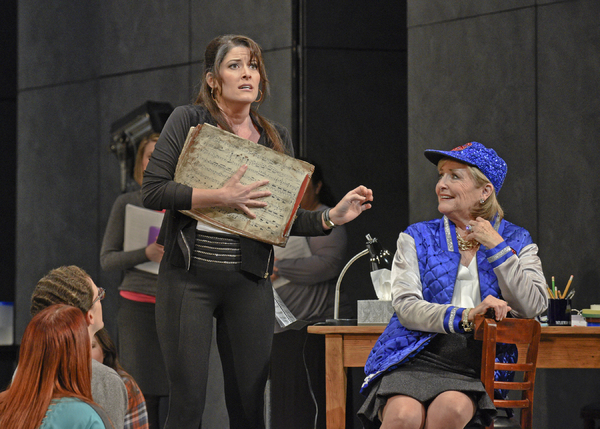 Mezzo-sopranos Kate Aldrich (Arden Scott) and Frederica von Stade (Winnie Flato)

Mezzo-soprano Kate Aldrich is Arden Scott and bass-baritone Michael Mayes is Wendell Swann