Latest News on Karen Almond:
Latest News on Karen Almond
Karen Almond News
Review: IDOMENEO Returns to Met with Splendid Spyres, Glistening Fang, under Honeck's Fluid Conducting in House Debut
by Richard Sasanow - Sep 30, 2022
On the second night of the new season, the Met went for Mozart, with his early success, IDOMENEO, in a fluid and elegant performance, but it was hardly 'business as usual.'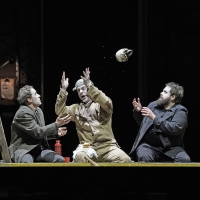 BWW Review: New HAMLET Makes Its Mark at the Met with Stellar Cast, Impressive Production
by Richard Sasanow - May 30, 2022
Is there another Shakespearean drama filled with as many quotable quotes as "Hamlet" (even when they're used out of context and given a foreign meaning)? But "To be or not to be" is surely the most referenced and, certainly, in the new operatic HAMLET currently at the Met by Brett Dean and Matthew Jocelyn, in Neil Armfield's thoughtful, urgent production, it's given the best showcase. Indeed, it helps shed a different light on the hero of the story.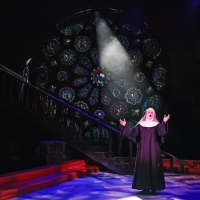 BWW Review: Dallas Theater Center's THE SOUND OF MUSIC Modernizes a Beloved Classic
by Emily Short - Apr 21, 2022
Dallas Theater Center brings the well-known, beloved story of The Sound of Music to Wyly Theatre for a short while longer. Don't miss out on the songs you know and love, performed by this skilled, multicultural cast. March 26-April 24. Read our critic's review.
BWW Interview: Liz Mikel Celebrates Her Time in Dallas and Prepares for Broadway
by Emily Short - Feb 18, 2022
Learn about Liz Mikel's current role in OUR TOWN and her upcoming role as John Hancock in the revival of 1776.
BWW Feature: The Best of 2021 Cabaret, Club, and Concert
by Stephen Mosher - Dec 31, 2021
The return to live entertainment brought a lot of honesty and authenticity, and some singing actors who had a lot to say. This is the list of shows that rose, in some way, to a new level for audience member and cabaret journalist Stephen Mosher.
BWW Review: Kristin Chenoweth Wins Christmas With CHRISTMAS AT THE MET at The Metropolitan Opera
by Stephen Mosher - Dec 14, 2021
Such a big stage and a big job... and Kristin Chenoweth is totally equal to the task.
Abridged English-Language Version of THE MAGIC FLUTE to Return to the Met
by Chloe Rabinowitz - Dec 10, 2021
The Metropolitan Opera will welcome back its youngest opera lovers with a family-friendly holiday presentation of Mozart's The Magic Flute for nine performances December 10, 2021–January 5, 2022. This English-language adaptation of the classic fairy tale, performed in a 115-minute abridged version, is a holiday treat for audiences of all ages.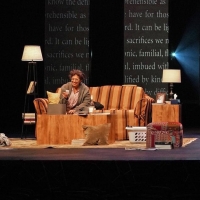 NEW FREE FALL WORKSHOPS AVAILABLE FROM Comes To Dallas Theater Center
by Lorens Portalatin - Oct 22, 2021
Dallas Theater Center's (DTC) city-wide community engagement program, Public Works Dallas, offers free fall workshops starting this month. The workshops will be aimed at people of all ages and offered at different locations around the city.
BWW Review: TINY BEAUTIFUL THINGS Reminds Us That We Are Worthy Of Healing
by Emily Short - Sep 17, 2021
It's hard to take advice, but not when it comes from Sugar. The stories of the characters in TINY BEAUTIFUL THINGS will allow you to reflect and heal in ways you didn't know you needed to.
The Met Announces EUGENE ONEGIN With Renée Fleming and Dmitri Hvorostovsky & More for Nightly Met Opera Streams
by Chloe Rabinowitz - Oct 22, 2020
The Met has announced themed lineups for five weeks of its Nightly Met Opera Streams, a free series of encore Live in HD presentations and classic telecasts streamed on the company's website during the coronavirus closure.