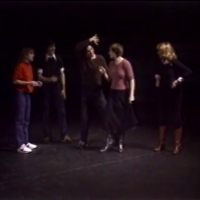 VIDEO: The d'Amboise Family Dances Together in Archival Video
May 07, 2021

To celebrate the life of dance legend, Jacques d'Amboise, the long-running arts series Eyes on Dance has provided archival footage of the full d'Amboise family composing some impromptu choreography an...
---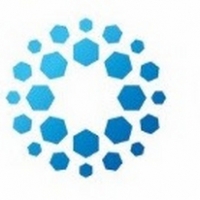 Minnesota Orchestra And Music Director Osmo Vänskä To Present Concerts Of Remembrance and Reflection
May 07, 2021

Minnesota Orchestra and Music Director Osmo Vänskä will perform two concerts on Friday, May 14 and Friday, May 28 that have been programmed in response to the turbulence in Minneapolis and the world o...
---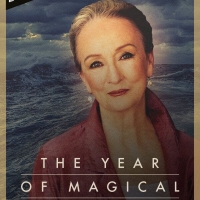 Benefit Re-Broadcast of THE YEAR OF MAGICAL THINKING Starring Kathleen Chalfant to be Presented by Keen Company
May 07, 2021

Keen Company will continue the 2020-'21 Season with the benefit re-broadcast of The Year of Magical Thinking adapted from Joan Didion's best-selling memoir and starring Kathleen Chalfant in a one-woma...
---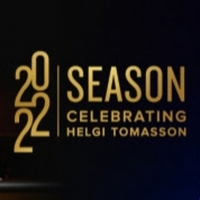 San Francisco Ballet Celebrates Artistic Director and Principal Choreographer Helgi Tomasson's 37th and Final Season in 2022
May 06, 2021

San Francisco Ballet has announced Artistic Director and Principal Choreographer Helgi Tomasson's farewell season in 2022, celebrating Tomasson's remarkable 37-year tenure leading the Company.
---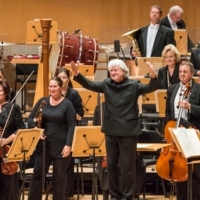 Pacific Symphony Announces 21-22 Classical Season
May 06, 2021

After more than a year of producing online education and performance content, Music Director Carl St.Clair and President John Forsyte today announced the return of live music to the Renée and Henry Se...
---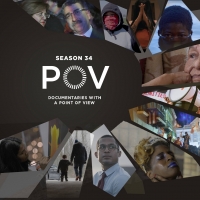 Acclaimed PBS Television Series POV Announces 34th Season
May 06, 2021

The season kicks off with writer and comedian CJ Hunt's directorial debut, The Neutral Ground, on July 5.
---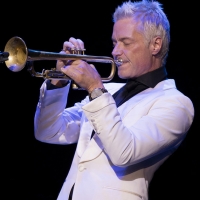 Three Shows Added To State Theatre Lineup This Fall
May 05, 2021

The State Theatre in Easton announces three new shows for the Fall of 2021.
---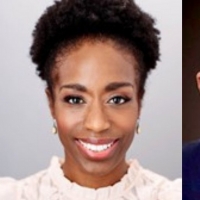 Felicia Curry and Rick Foucheux Join WAPAVA Board of Directors
May 04, 2021

The Washington Area Performing Arts Video Archive has announced the appointment of two new members to its Board of Directors. Newly elected members Felicia Curry and Rick Foucheux are both esteemed fi...
---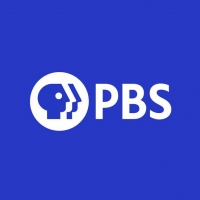 TULSA: THE FIRE AND THE FORGOTTEN Premieres May 31 on PBS
May 04, 2021

Directed by Jonathan Silvers, and reported by The Washington Post's DeNeen L.Brown, Tulsa: The Fire and the Forgotten looks back at the explosion of violence when the once prosperous neighborhood know...
---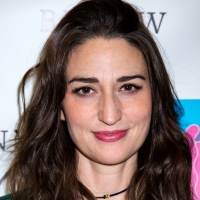 Sara Bareilles, Brian d'Arcy James, Gladys Knight and More to be Featured in PBS' NATIONAL MEMORIAL DAY CONCERT
May 04, 2021

Capital Concerts announced today a special presentation of the NATIONAL MEMORIAL DAY CONCERT on PBS, hosted by Tony Award-winner Joe Mantegna and Emmy Award-winning actor and humanitarian Gary Sinise ...
---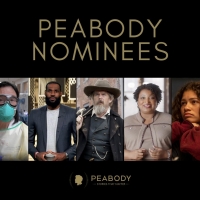 PEABODY AWARDS Announces 2021 Nominees
May 04, 2021

The nominees were chosen by a unanimous vote of 19 jurors from over 1,300 entries from television, podcasts/radio and the web in entertainment, news, documentary, arts, children's/youth, public servic...
---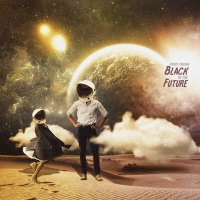 Pierce Freelon Presents 'Black To The Future'
May 04, 2021

After releasing his widely successful debut family album D.a.D. in 2020, Freelon excitedly returned to the studio to expand on his unique musical vision for today's families. I
---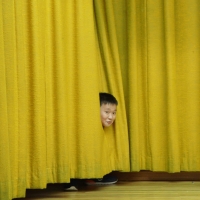 WORLD Channel Counters AAPI Hate With Films On The AAPI Experience In America
May 03, 2021

WORLD Channel, which shares the best of public media in news, documentaries and programming, will celebrate Asian American and Pacific Islander Heritage Month with a series of featured documentary fil...
---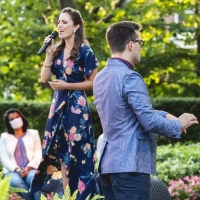 Photo Flash: First Look At WE ARE FAMILY: SONGS OF HOPE AND UNITY, Airing on PBS
May 03, 2021

The American Pops Orchestra presents WE ARE FAMILY: SONGS OF HOPE AND UNITY, which will be broadcast on Friday, May 14, 2021 (check local listings) on PBS, PBS.org and the PBS Video App. 
---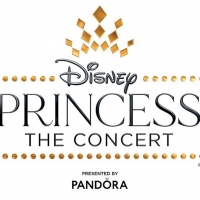 DISNEY PRINCESS - THE CONCERT to be Presented at The Fabulous Fox Theatre
May 03, 2021

For generations, Disney's Princesses have enchanted us with their courage and kindness. Their music has been the soundtrack to our lives. Now, for the first time in forever, that beloved music will be...
---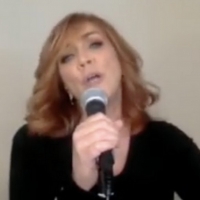 Exclusive: Andrea McArdle and Seth Rudetsky Perform 'New York New York/Star to Be'
May 02, 2021

Andrea McArdle's concert as part of the Seth Concert Series premiered yesterday at 3pm and re-aired at 8pm.
---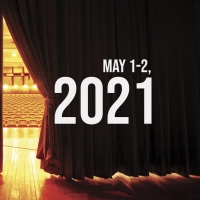 Virtual Theatre This Weekend: May 1-2- with Andrea McArdle, Telly Leung, and More!
May 01, 2021

Broadway might be dark, but that doesn't mean that theatre isn't happening everywhere! Below, check out where you can get your daily fix of Broadway this weekend, May 1-2, 2021.
---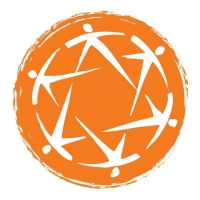 Jewish Family Services Calls Attention to Mental Health Awareness Month with Special Activities, Programs & Resources
April 30, 2021

Processing the trauma caused by COVID-19 is bringing increased awareness to the importance of mental health care. In the past pandemic year, Jewish Family Services (JFS) has seen a 50 percent increase...
---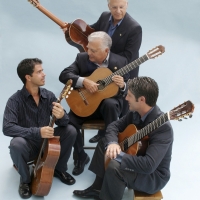 The Romeros Guitar Quartet to Perform Live From Belly Up! On May 23
April 28, 2021

The Romeros Quartet – Pepe, Celin, Celino and Lito - celebrating sixty years of their family classical guitar legacy, will be streamed live in concert from the famed Belly Up in Solana Beach on Sunday...
---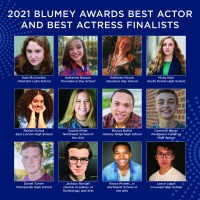 Blumenthal Performing Arts Announces The 2021 Blumey Awards Best Actor And Best Actress Finalists
April 28, 2021

Blumenthal Performing Arts has announced the Best Actor and Best Actress finalists in this year's High School Musical Theater Awards, also known as The Blumey Awards, presented by Wells Fargo that wil...
---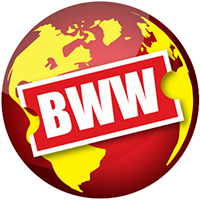 11th STL Teen Talent Competition Finals Will Be Broadcast on Nine PBS
April 27, 2021

The Fabulous Fox Theatre opened their stage door to welcome the 14 Finalist Acts (21 students) in the 11th Annual St. Louis Teen Talent Competition produced by the Fox Performing Arts Charitable Found...
---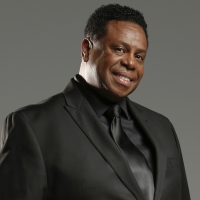 WBTT Presents VIRTUAL VOICES Program, 'Telling Our Stories In The Black Theatre'
April 26, 2021

Westcoast Black Theatre Troupe will reinvigorate its WBTT Voices program with a special offering, "Telling Our Stories in the Black Theatre," on May 4.
---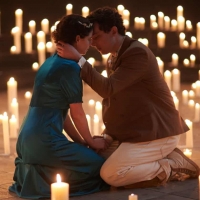 BWW Review: Simon Godwin's Production of ROMEO AND JULIET
by Timothy Treanor - April 26, 2021

The thing about Romeo and Juliet – but you know this, Grasshopper – is that it isn't a love story – not at all, not even a little bit. It is rather a story of desperation, ego and self-regard. Juliet ...
---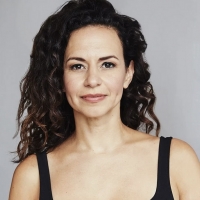 VIDEO: Game Night with Mandy Gonzalez and Andrea McArdle on Stars in the House- Live at 8pm!
April 24, 2021

Stars in the House continues tonight (8pm ET) with a game night with Mandy Gonzalez and Andrea McArdle!
---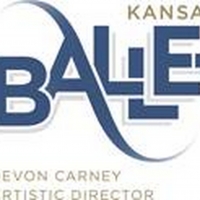 Kansas City Ballet Announces Spring 2021 DANCE SPEAKS: NEW VOICES, NEW MOVES
April 23, 2021

Kansas City Ballet has announced Spring 2021 Dance Speaks: New Voices, New Moves featuring choreographers and cinematographers in a Facebook panel discussion, May 5 at 6:00 p.m..
---
Current Shows on PBS
Latest PBS Tweets
5/13 @ 4:00 PM

PBS - Prayer. Politics. Power. #BillyGrahamPBS premieres this Mon at 9/8c on @AmExperiencePBS. https://t.co/JleJ2NLJkq
Retweet | Reply | Original Link   
5/13 @ 3:00 PM

PBS - Peyton Scott Russell discusses his black-and-white mural of George Floyd's face, which became an iconic image amid… https://t.co/YvlAnABzdZ
Retweet | Reply | Original Link   
5/13 @ 2:00 PM

PBS - Meet people struggling with infertility and the challenges of assisted reproduction. Watch @novapbs' "Fighting For… https://t.co/NWGhR0CadL
Retweet | Reply | Original Link   
5/13 @ 1:30 PM

PBS - Meteorologist Tetsuya Theodore Fujita was a scientific researcher who revolutionized the study of severe weather an… https://t.co/LYkoOf0QaZ
Retweet | Reply | Original Link   
5/13 @ 1:00 PM

PBS - From infighting within the GOP to panic over a pipeline hack, catch up on the latest headlines with @WashingtonWeek… https://t.co/7MzUG81djf
Retweet | Reply | Original Link   
5/13 @ 11:00 AM

PBS - Für Elise has become one of the most widely recognizable classical pieces in the world. It has appeared in commerci… https://t.co/zRjhUmFO96
Retweet | Reply | Original Link   
5/13 @ 9:01 AM

PBS - Any amount of light that's reflected from the stars helps enhance the eyesight of the leopard. The tapetum lucidum… https://t.co/HDKL1QIZWd
Retweet | Reply | Original Link   
5/13 @ 8:01 AM

PBS - Drivers in a number of states have been waiting in long lines for gas, but hundreds of service stations ran out of… https://t.co/2JOWf3miVw
Retweet | Reply | Original Link   
5/13 @ 8:00 AM

PBS - May is Mental Health Awareness Month. Whatever you may be going through, you are not alone. Hear people across Ame… https://t.co/4EbjABUCGJ
Retweet | Reply | Original Link   
5/13 @ 7:00 AM

PBS - Journey through the factory at the center of our bodies that turns food into energy. Stream the latest episode of… https://t.co/HFMBJPFkLX
Retweet | Reply | Original Link   
5/13 @ 6:00 AM

PBS - Dr. Francis Collins spoke with @JudyWoodruff about administering the Pfizer vaccine to children ages 12 to 15, how… https://t.co/nlgeqa0kEe
Retweet | Reply | Original Link   
5/12 @ 4:40 PM

PBS - Desperate to make it to the U.S., many Central American migrants are being influenced by smugglers and their rosy p… https://t.co/vGoDEgeKbR
Retweet | Reply | Original Link   
5/12 @ 2:00 PM

PBS - Travel through the remarkable history of vaccines and learn how new ones are developed when never-before-seen disea… https://t.co/YAK9atX1G6
Retweet | Reply | Original Link   
5/12 @ 1:00 PM

PBS - In her 2nd year of nursing school, Diane Carlson heard an Army recruiter on the radio say that nurses were needed t… https://t.co/1Khg9jjb3m
Retweet | Reply | Original Link   
5/12 @ 12:02 PM

PBS - When faced with the choice of sending their kids back to school or keeping them in online classes, many Latino pare… https://t.co/90QNgfhNQX
Retweet | Reply | Original Link   
5/12 @ 11:01 AM

PBS - Why can food be more problematic than cigarettes and alcohol? Michael Moss, author of "Hooked: Food, Free Will, and… https://t.co/FJ8aWJGcXd
Retweet | Reply | Original Link   
5/12 @ 10:01 AM

PBS - Meet Kelly Ng, journalist and documentary filmmaker, drawn to stories on minorities communities, education and ment… https://t.co/AmZE9LXkPm
Retweet | Reply | Original Link   
5/12 @ 9:00 AM

PBS - Through the worlds of a religious faster, an ultra-marathon runner, a farmer and a young girl beating allergies, go… https://t.co/iA68mQUOjz
Retweet | Reply | Original Link   
5/12 @ 8:30 AM

PBS - Congratulations to @HenryLouisGates, Jr. for receiving the PBS Beacon Award in recognition of his leadership, servi… https://t.co/5A9is2p7dO
Retweet | Reply | Original Link   
5/12 @ 8:01 AM

PBS - An exciting new playlist from @UNUMKenBurns looks at the history of communication and its impact on today's world,… https://t.co/F6Iht1v5VC
Retweet | Reply | Original Link