Latest Articles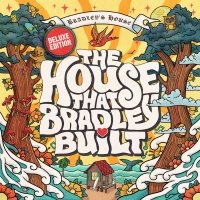 The Nowell Family Foundation And LAW Records Announce 'The House That Bradley Built Deluxe Edition'
by BWW News Desk - December 09, 2020
LAW Records and the Nowell Family Foundation are back with an expanded edition of the critically acclaimed, fan-favorite album The House That Bradley Built. ...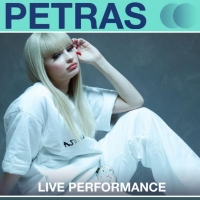 Kim Petras Reimagines Two Hit Songs With Vevo
by TV News Desk - February 27, 2020
Vevo announces the release of Kim Petras' live performances of "Icy" and "Reminds Me." Kim's critically-acclaimed, 12-track project Clarity dominated Spotify's 'New Music Friday' and Apple Music's 'Best of The Week' for ten consecutive weeks with a string of unstoppable singles like "Broken," "Sweet...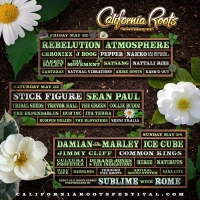 Ice Cube, Atmosphere, And Sean Paul Added to California Roots Music And Arts Festival Lineup
by TV News Desk - February 04, 2020
The California Roots Music and Arts Festival has become synonymous with the North American reggae and roots music scene, but for years the event has also featured some of the biggest names in hip hop. The 2015 edition had the legendary Roots headline and Cypress Hill also perform that year. Minneapo...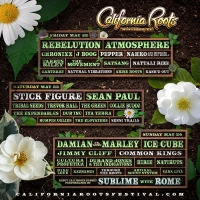 The 11th Annual California Roots Music and Arts Festival Announce Third Round Of Artists
by TV News Desk - January 10, 2020
After two impressive rounds of artist announcements featuring some of the biggest names in reggae, hip hop, and roots music, the California Roots Music and Arts Festival is proud to announce its third and final wave of artists. The eleventh edition of the event taking place May 22-24, 2020 at the Mo...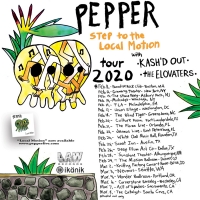 Pepper Announces Supporting Acts for 'Step to the Local Motion Tour'
by TV News Desk - December 05, 2019
Today the pioneers of Kona dub rock, Pepper, announce 'Step To The Local Motion' tour openers Kash'd Out and The Elovaters! The Winter tour kicks off February 2020 in  Boston, traveling through the East Coast, then zig-zagging back to West.  Pepper will be touring in support of their Billboard chart...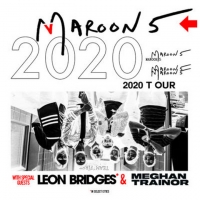 Maroon 5 Announce 2020 North American Tour
by TV News Desk - December 04, 2019
Three-time GRAMMY® Award winning multiplatinum band Maroon 5 have announced dates for their upcoming 2020 U.S. tour produced by Live Nation. These upcoming tour dates mark the biggest U.S. shows of the band's career, with the group playing iconic venues such as at Wrigley Field, Fenway Park, Citi Fi...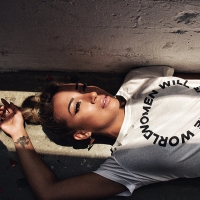 HIRIE Announces North America Headline Fall Tour
by TV News Desk - August 28, 2019
Eclectic tropical-pop band HIRIE will embark on an extensive U.S. headline tour in the fall in support of their upcoming third album Dreamer, which will be released via Megaforce Records on September 13, 2019. The tour will take them through Orlando (Oct. 23), DC (Oct. 30), Brooklyn (Nov. 1), Detroi...

BWW Review: Meghan Trainor Is Head Over Heels For Daryl Sabara On 'The Love Train' EP
by Danielle Taylor - February 11, 2019
Can you feel the love in the air? Yes? No? Maybe? Meghan Trainor's third album Treat Myself may be on hold but that did not stop her from dropping an EP full of new music!...

LISTEN: Maroon 5 Release New Song 'Help Me Out' ft. Julia Michaels
by BWW News Desk - October 06, 2017
Maroon 5 released their new song 'Help Me Out' featuring Julia Michaels yesterday October 5th....
Rootfire at the Park to Donate 100% of Ticket Proceeds to Hurricane Irma Relief
by BWW News Desk - September 20, 2017
Sticking true to their commitment to community and goal of consistent giving, festival organizers Rootfire, Ineffable Live, and Deuterman Productions have announced that 100% of ticket proceeds from the upcoming Rootfire at the Park will be donated to Hurricane Irma relief efforts....
Rootfire at the Park Festival Returns to Cocoa FL for 3 Days
by BWW News Desk - August 23, 2017
Rootfire, Deuterman Productions, and Ineffable Live are returning for the second year to Cocoa, FL with Rootfire At The Park, a music and lifestyle festival that hosts exceptional music, and thoughtful details to make a day outside better...