Vocalist Kristen Lee Sergeant Announces New Release SMOLDER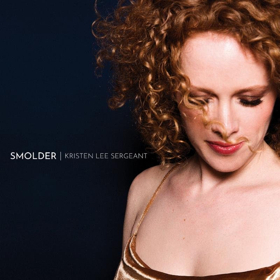 Kristen Lee Sergeant is a vocalist with effervescent energy, musical intensity and dramatic flair. Her debut record, Inside Out, was a Downbeat Editor's Pick. Smolder is a story of fire - fully ablaze or newly extinguished, and is set to further ignite her international career.

Smolder spans 80's pop, bold interpretations of standards, and breathtaking originals - all bound together with a theme of elemental flame. Kristen is one of the rare singers who also creates her own compositions and arrangements, all with special attention to the meaning of the lyric. Never confining her musicians to mere accompaniment, there's always spontaneity and sense of musical conversation in her performances.

Kristen Lee Sergeant is a trained and experienced stage actress whose musical education took her from opera to rock before she fell in love with jazz. With such talents and a singular sense of taste, Kristen's live performances as exciting to watch as well as listen to on record.