VIDEO: Marina Acton Shares New Single 'Fantasize'
Earlier this week, rising star Marina Acton held an exclusive invite-only event at Boulevard3 celebrating the release of her debut single "Fantasize". Appearing in the video is model Jeremy Meeks, who worked for Acton before he went to Moscow to work on the song "WiFi" for Olga Buzova. The two worked together prior to his time with Buzova. Listen to "Fantasize" on Spotify and watch the music video on YouTube.
"Fantasize" is sponsored by Criptext, as seen on the event's red carpet step-and-repeat. Criptext, for which Acton is a business partner, very well may be the world's most secure and private email service. Unlike most email services in the world, Criptext won't store any of users' emails in its servers; instead they're stored exclusively on the device. What's more, Criptext is the first email service to encrypt data with signal encryption -- the same used by WhatsApp, Skype and Signal Messenger. This means that emails won't be readable to anyone but the user and their recipient(s), not even Criptext. Beyond security, Criptext is introducing a new layer of control into the inbox by letting users unsend any email (even after its read) and know when emails are read and by whom.
Listen to the song on Spotify: http://open.spotify.com/album/3vv7y9SA0MnE5sWthPxtBS
Watch the video below:
More Hot Stories For You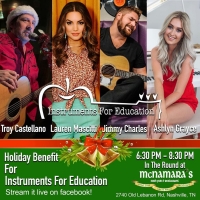 Troy Castellano And McNamara's Irish Pub & Restaurant To Host 2nd Annual Holiday Fundraiser & Instrument Drive

November 29, 2022

Middle Tennessee-based Instruments For Education (IFE) will host its 2nd annual holiday fundraiser and instrument drive raising money and collecting musical instrument donations for Nashville-area students, teachers, and school classrooms.
---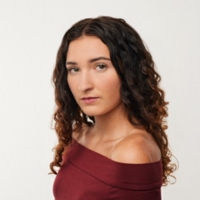 Taydem Shoesmith To Release Debut Single 'Are You Clapping?' On New Year's Eve

November 29, 2022

Having multiple IMDB acting and composing credits to her name, Taydem is now diving into the pop music market with her debut single, 'Are You Clapping?' The electro-pop/dance anthem, written by Shoesmith, comes from a very personal place; one she hopes will connect with listeners.
---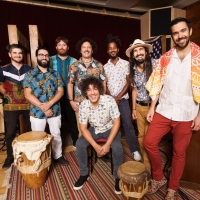 Austin's Superfónicos to Release New Single 'Primera Luz' in December

November 29, 2022

Superfónicos will release their latest single 'Primera Luz,' on Friday, December 2, 2022. It's their first release of 2022 and part of their highly anticipated full length.
---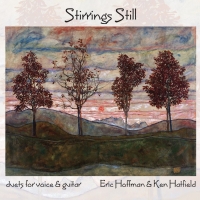 Eric Hoffman and Ken Hatfield to Release Vocal and Guitar Duet Album STIRRINGS STILL

November 29, 2022

ARTHUR CIRCLE MUSIC will present Stirrings Still, an intimate set of duets for voice and guitar, scheduled for release January 24, 2023 on CD, digital download, and streaming, with a vinyl edition to follow in June 2023.
---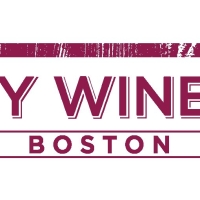 City Winery Boston Celebrating 5th Anniversary With Diverse Attractions In Coming Months

November 28, 2022

City Winery Boston, celebrating its 5th anniversary, announced a series of new shows over the next several months that showcase the diverse entertainment offerings at one of the city's premiere venues.
---