Photos: Quinta Brunson, Lana Del Rey & More Attend Billboard's Women in Music Awards
The 2023 Billboard Women in Music Awards were at the YouTube Theater at Hollywood Park in Los Angeles, CA.
Last night, Billboard hosted the Women in Music Awards recognizing rising stars and A-List artists, creators, producers and executives for their contributions to the industry and community.
Hosted by Golden Globe and Emmy Award-winning writer and actress Quinta Brunson at the YouTube Theater at Hollywood Park, the star-studded evening featured electric performances and inspiring speeches from some of the top women dominating the music industry.
Show highlights from the 2023 Billboard Women in Music Awards:
In her opening monologue, Quinta Brunson encouraged women to work together to advance their place in society, noting the show would recognize women who are "leading the way" in the music industry.
SZA received the highly-coveted Billboard Woman of the Year Award, which was presented by Coi Leray. In her speech, she expressed her respect and admiration for the other artists in the room and encouraged people to "continue to be inspired and stay available [and] say yes to [all of] the possibilities."
Lana Del Rey received the Visionary Award presented by last year's Woman of the Year honoree, Olivia Rodrigo. Del Rey accepted the award, and praised the progress that has been made by women in the industry, saying "it's a wonderful time in the culture to be themselves."
Bad Bunny made a surprise appearance to present Ivy Queen with the Icon Award.
Kim Petras kicked off the show with a performance of her single "brrr" and then received the Chartbreaker Award, presented by Wendy Goldstein from Republic Records. Petras is the first openly transgender woman to be honored at Billboard Women in Music.
Becky G received the Impact Award presented by American Express, which recognized her efforts to build community by creating positive change. Dove Cameron presented the award to her friend Becky G, who took the stage to perform "Mamiii" and then accept the award. Becky said she was "humbled" to receive the award, especially in her hometown of Inglewood.
Latto performed her hit "Lottery" with Lu Kala and then accepted the Powerhouse Award, which was presented by Chloe Bailey.
Lainey Wilson received the Rule Breaker Award, which was presented by her Yellowstone co-star Piper Perabo. Lainey performed her hit single "Heart Like a Truck" and then accepted the award, saying the award was for "all the women who do things their way...who aren't afraid to break boundaries and color outside the lines."
TWICE received the Breakthrough Award, which was presented by Sabrina Carpenter. They later performed their song "Moonlight Sunrise" for a cheering crowd.
Doechii performed her song "Persuasive + Crazy" and then accepted the Rising Star Award presented by Honda. She acknowledged that the award was a "huge stamp" since she followed in the footsteps of artists like Nicki Minaj who had been previously recognized.
Rosalía received the inaugural Producer of the Year Award presented by Bose. Canadian record producer WondaGurl presented her with the award. Rosalia explained the award was extra special because producing music "comes from love [and] comes from obsession," and she doesn't do it because it's "fun," but because it's a passion.
Billboard also partnered with Bose to increase awareness for women and non-binary music producers in an effort to increase representation in the industry.
Epic Records' Sylvia Rhone received the award for Executive of the Year.
Golnar Khosrowshahi, founder and CEO of Reservoir Media Management, took the stage following a performance by Iranian-American musician Chloe Pourmorady. She honored the resolve of the new generation of women in Iran who are fighting for freedom.
Additional attendees included Adrienne Houghton, Alaina Castillo, Chantel Jeffries, Chelsea Cutler, Diane Warren, Erika Jayne, Heidi Klum, Kash Doll, Liz Gillies, Madison Beer, Victoria Monét, Zara Larsson and more.
A leading champion of supporting small businesses, American Express gifted all honorees and artists custom gift bags featuring artisan items from five multicultural and women-owned small businesses - Flatbush Granola, Mented Cosmetics, Sukie's Candle Co., The Old Town Soap Co., and Treslúce Beauty.
The show was live streamed through Harmony, Penske Media's (PMC) in house streaming platform which allows audiences to live stream some of the most significant cultural events happening today across PMC's websites spanning entertainment, music, fashion, art, women's interest and more. Billboard's Women in Music event aired live on Billboard, Variety, WWD, Indiewire, The Hollywood Reporter, Soaps, Robb Report, She Knows, Stylecaster, FN and Vibe.
Billboard's Woman of the Year Award has become one of the music industry's highest honors. Previous artists named Woman of the Year include Olivia Rodrigo, Cardi B, Billie Eilish, Ariana Grande, Selena Gomez, Madonna, Lady Gaga, and Taylor Swift.
Sponsors for the 2023 Women in Music Awards include: American Express, presenter of the Impact Award, Honda, presenter of the Rising Star Award, Mugler, Nationwide, Bose, and Smirnoff ICE.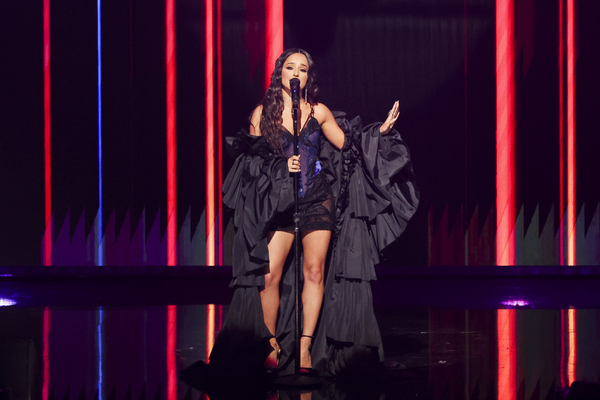 Becky G performs onstage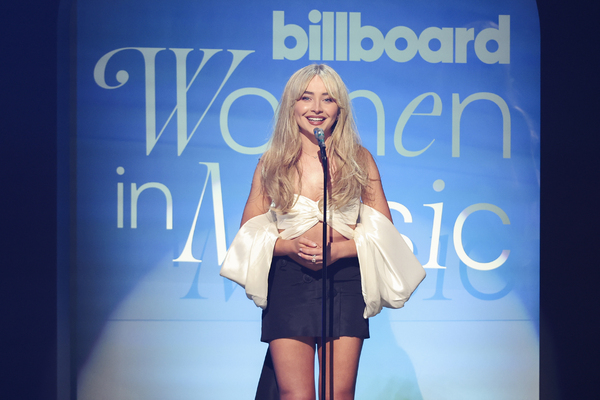 Sabrina Carpenter presents the Breakthrough Award onstage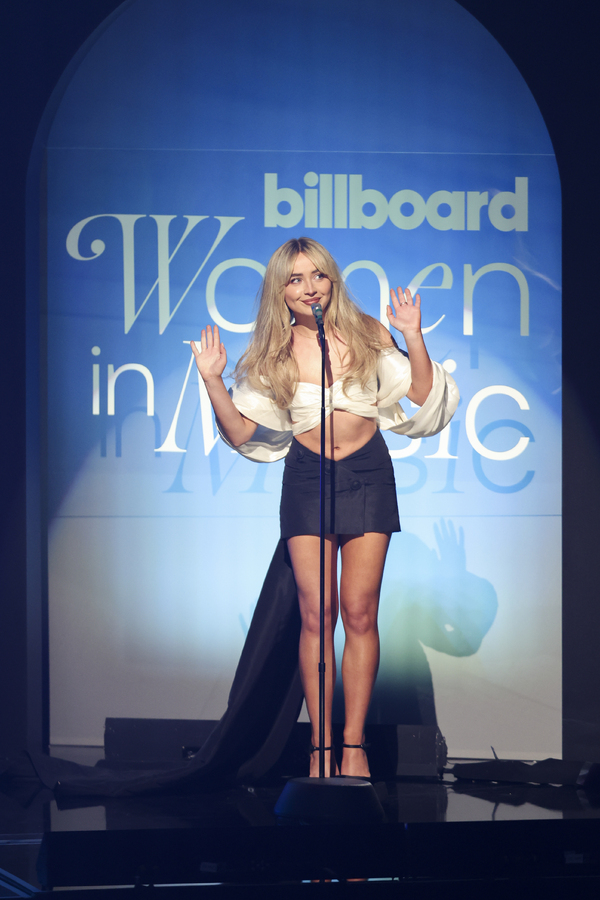 Sabrina Carpenter presents the Breakthrough Award onstage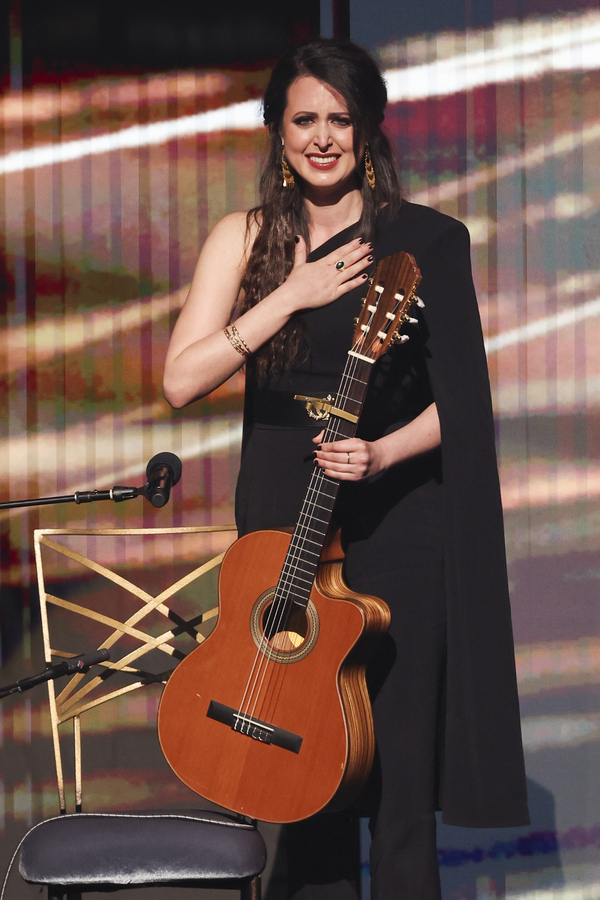 Chloe Pourmorady performs onstage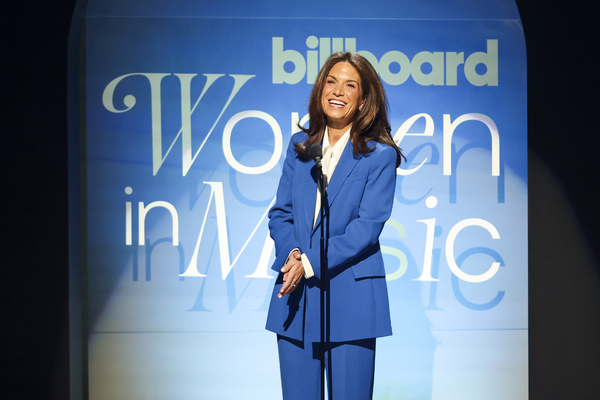 Golnar Khosrowshahi speaks onstage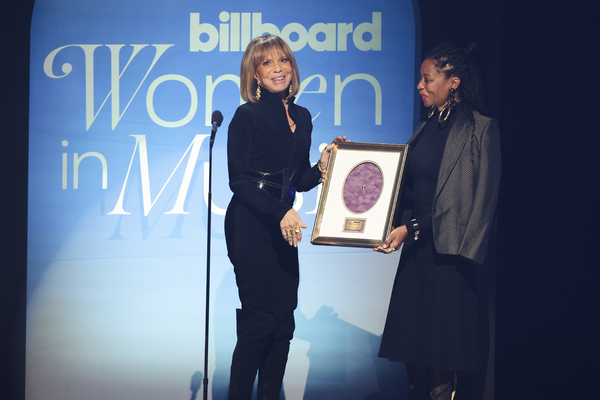 Sylvia Rhone accepts the Executive of the Year Award from Fatima Robinson onstage

Ivy Queen accepts the Icon Award onstage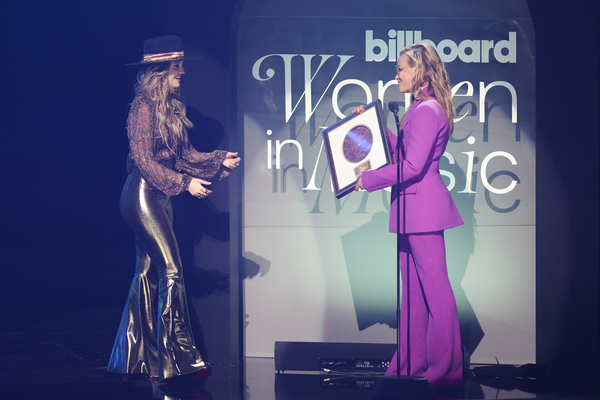 Lainey Wilson accepts the Rulebreaker Award onstage

Lainey Wilson performs onstage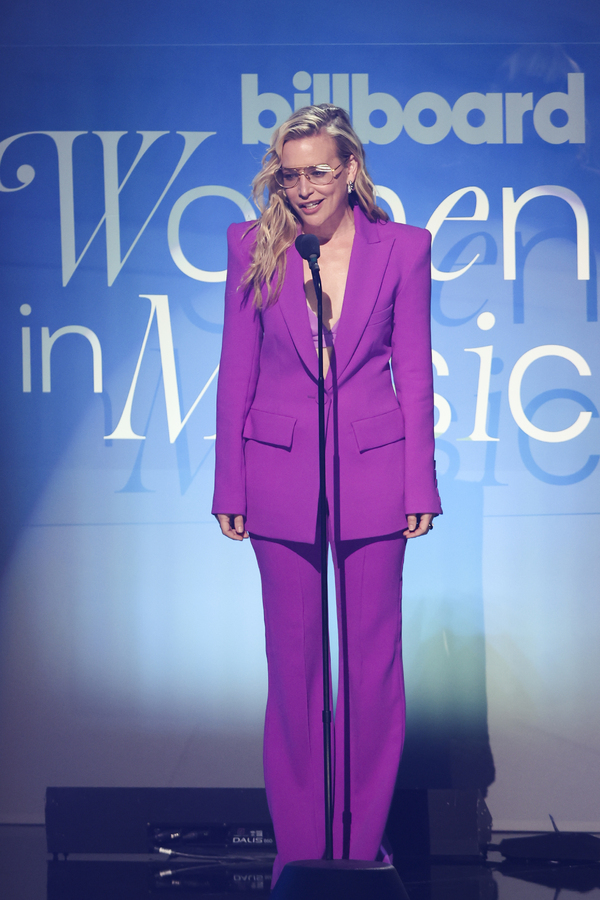 Piper Parabo presents the Rulebreaker Award onstage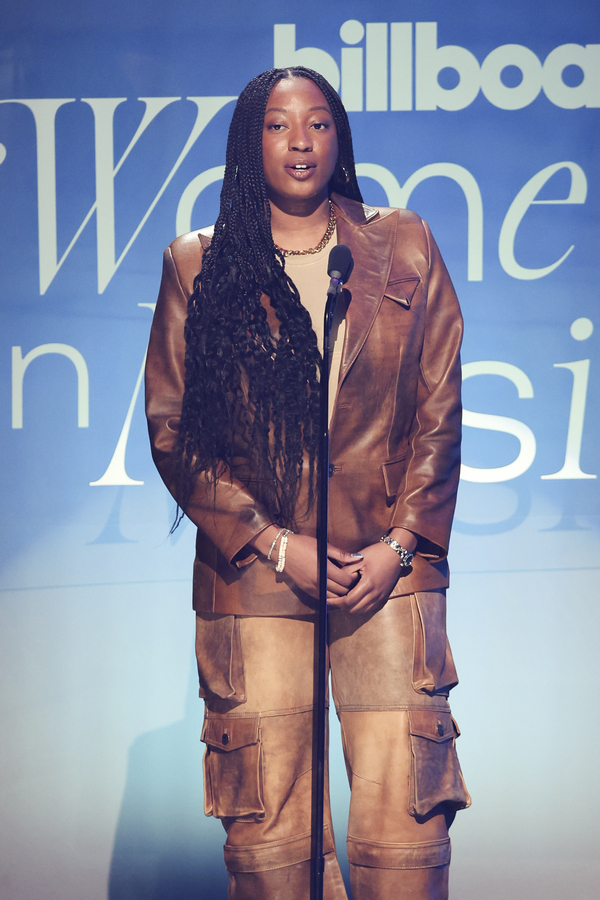 WondaGurl speaks onstage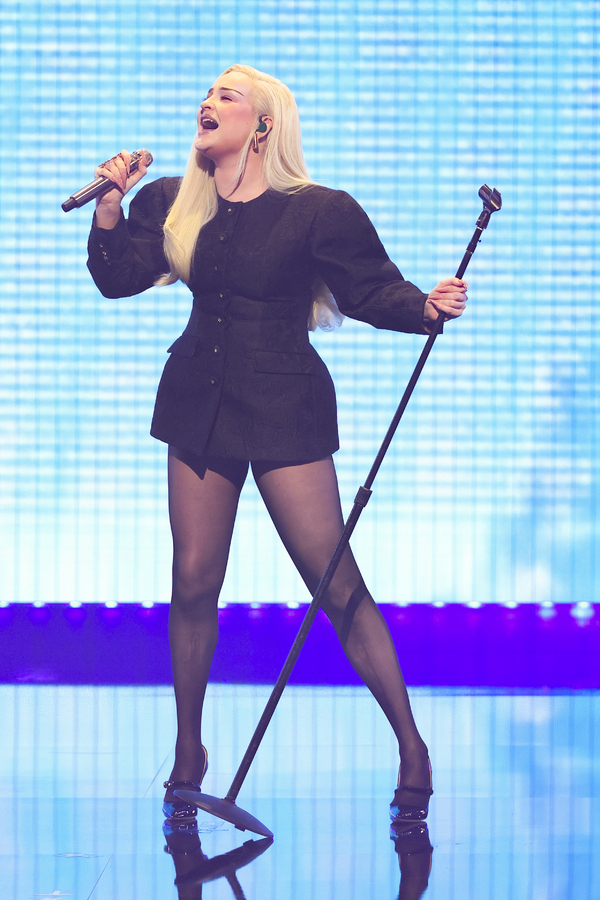 Kim Petras performs onstage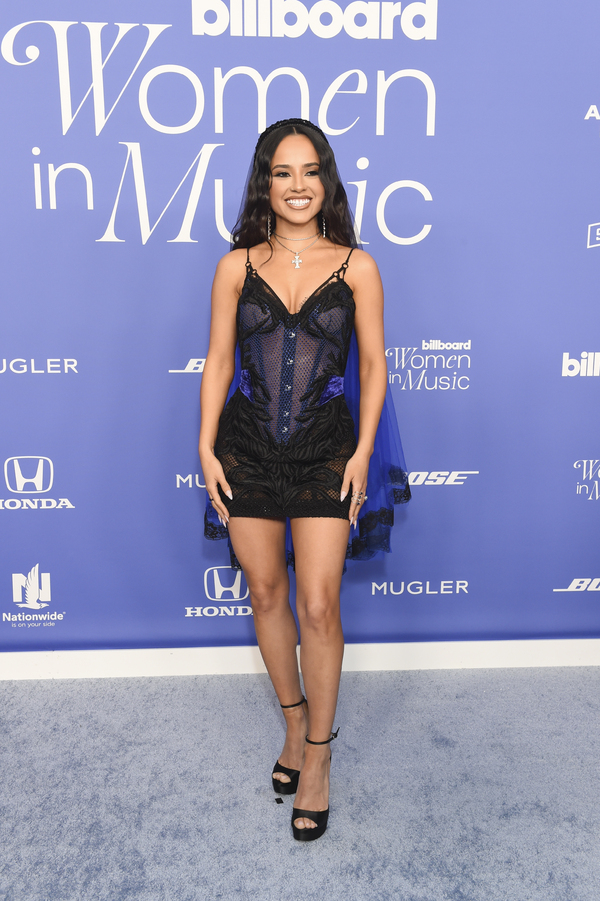 Becky G

Lainey Wilson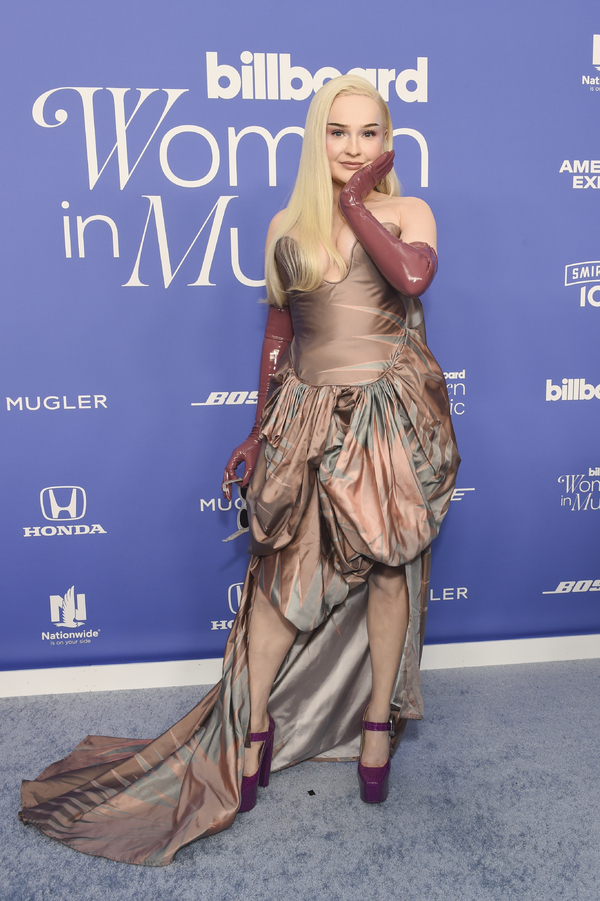 Kim Petras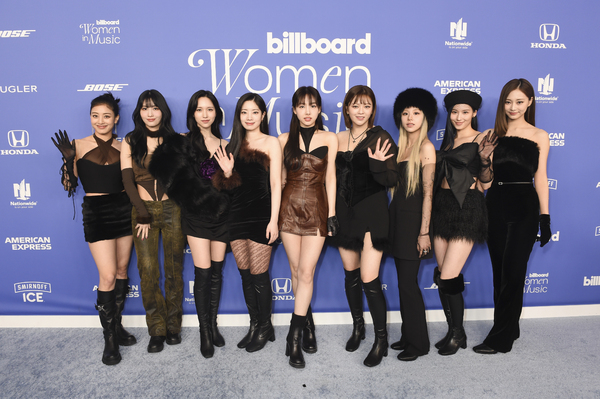 Jihyo, Momo, Mina, Dahyun, Nayeon, Jeongyeon, Chaeyoung, Sana and Tzuyu of Musical group TWICE

Quinta Brunson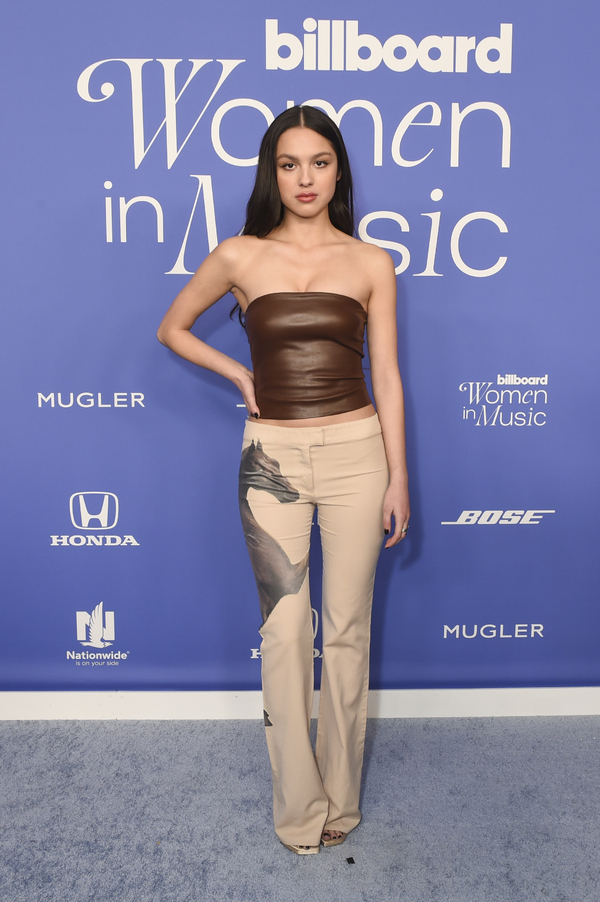 Olivia Rodrigo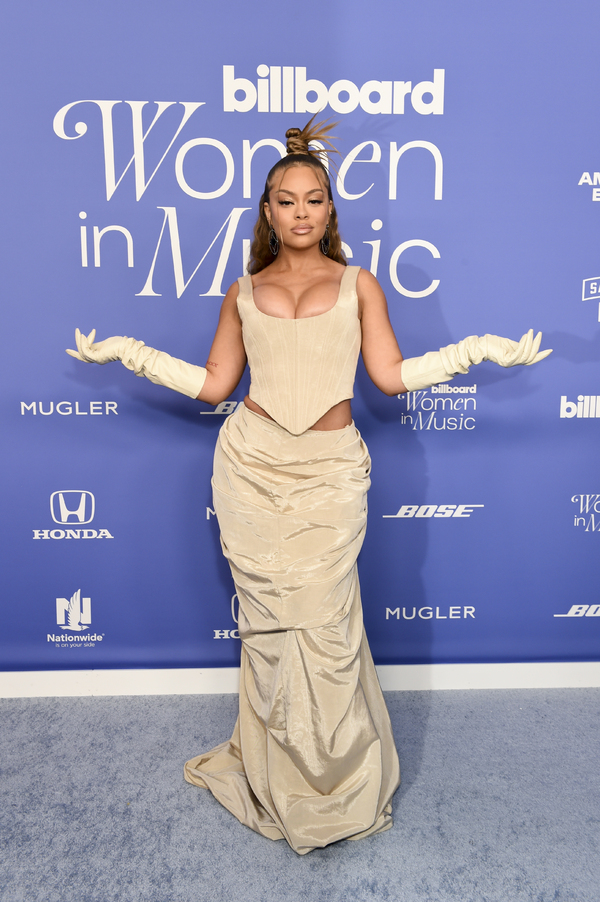 Latto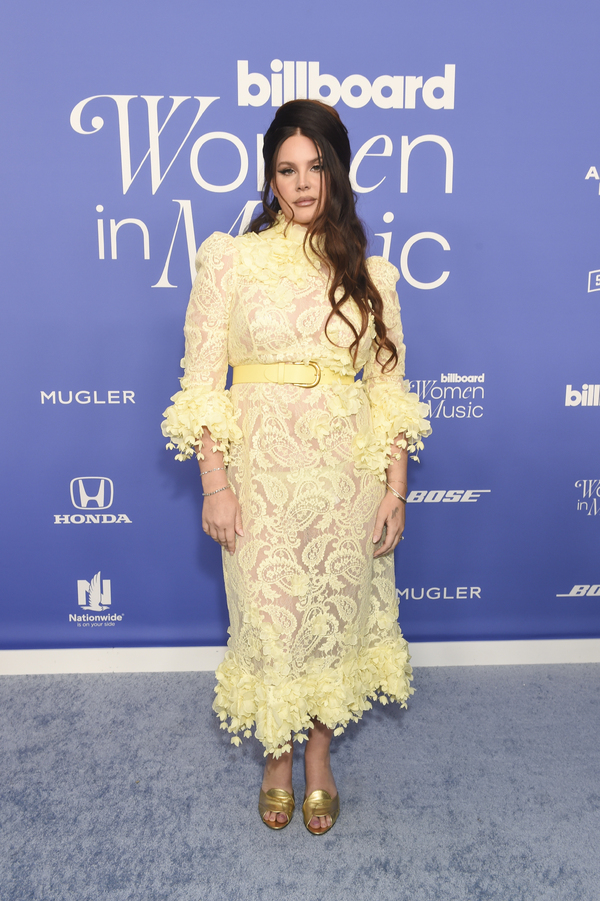 Lana Del Rey

Dove Cameron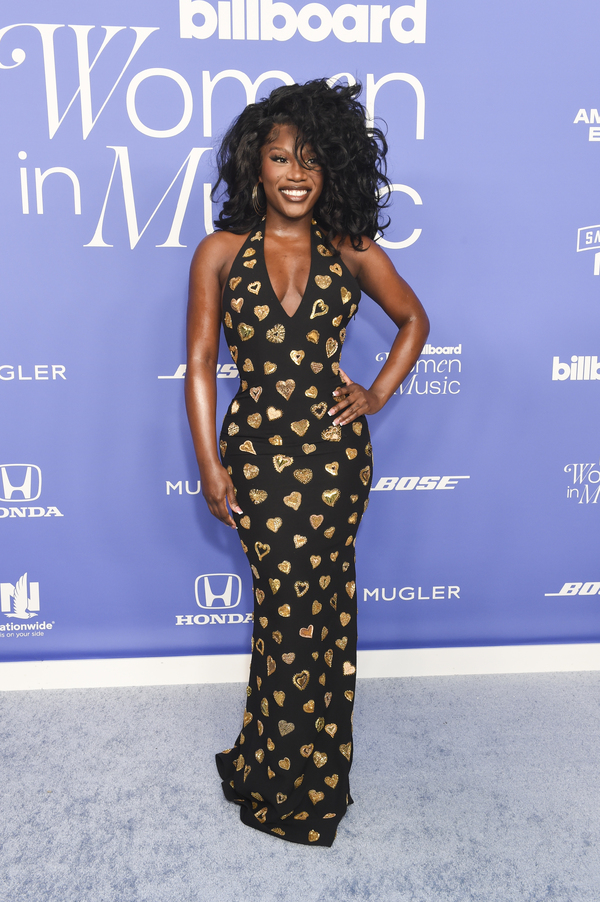 Doechii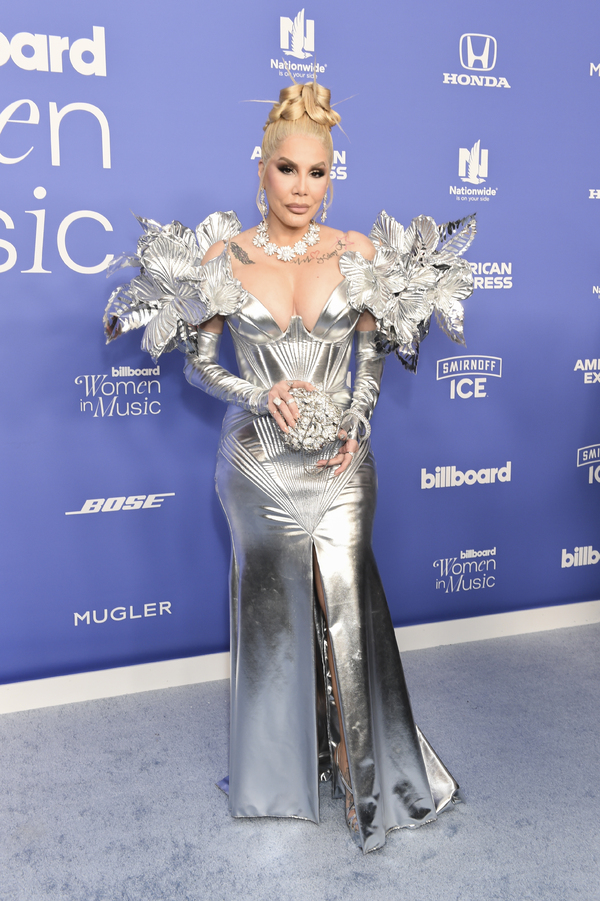 Ivy Queen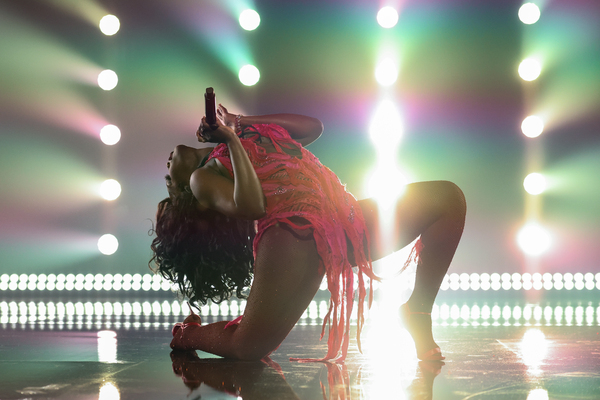 Doechii

Zara Larsson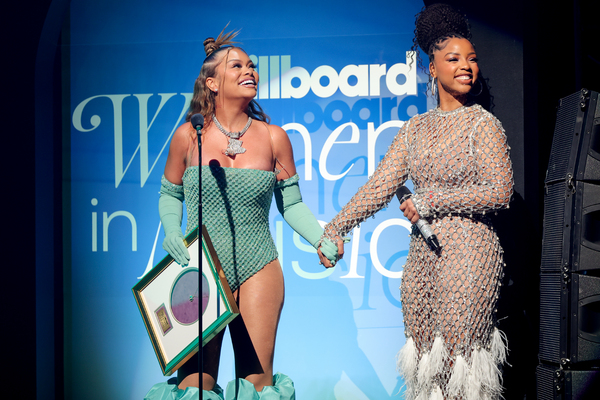 Latto and Chlöe

Chlöe

Coi Leray

Quinta Brunson

(L-R) Lainey Wilson, and Piper Parabo

Doechii

Rosalía

Kim Petras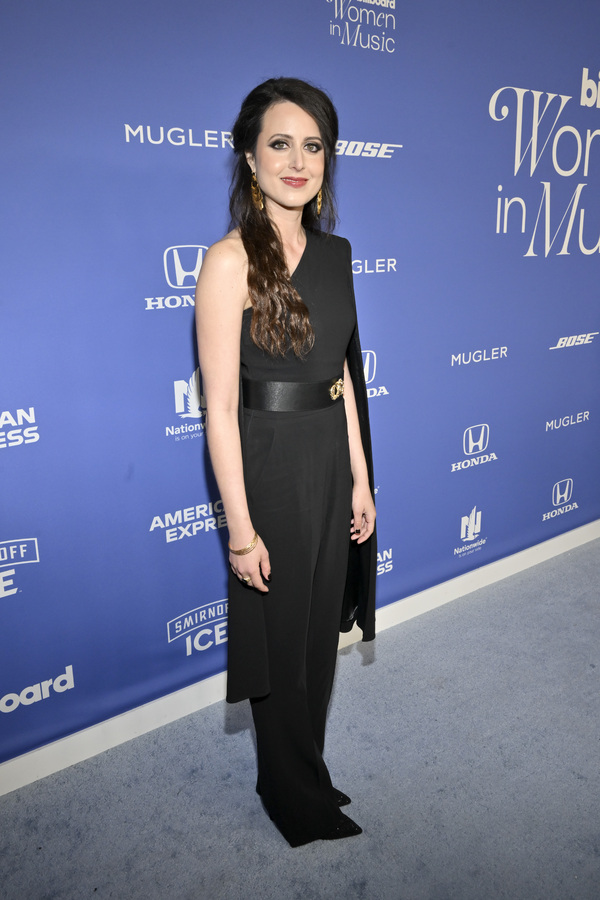 Chloe Pourmorady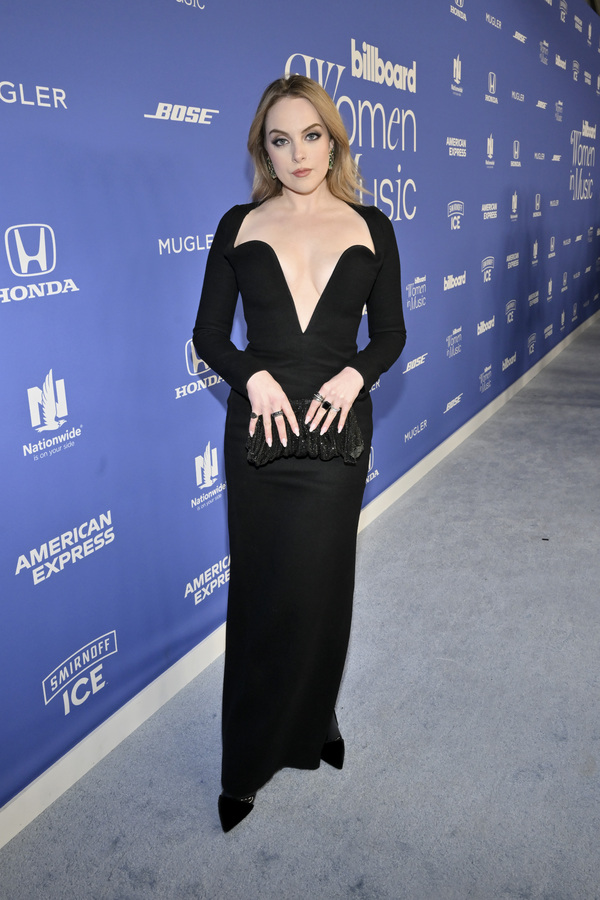 Liz Gillies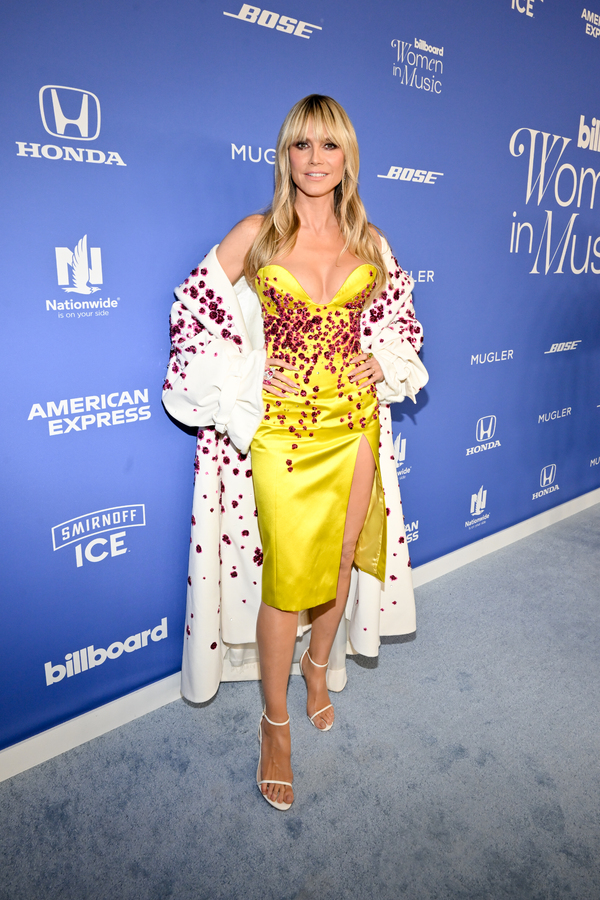 Heidi Klum

Sabrina Carpenter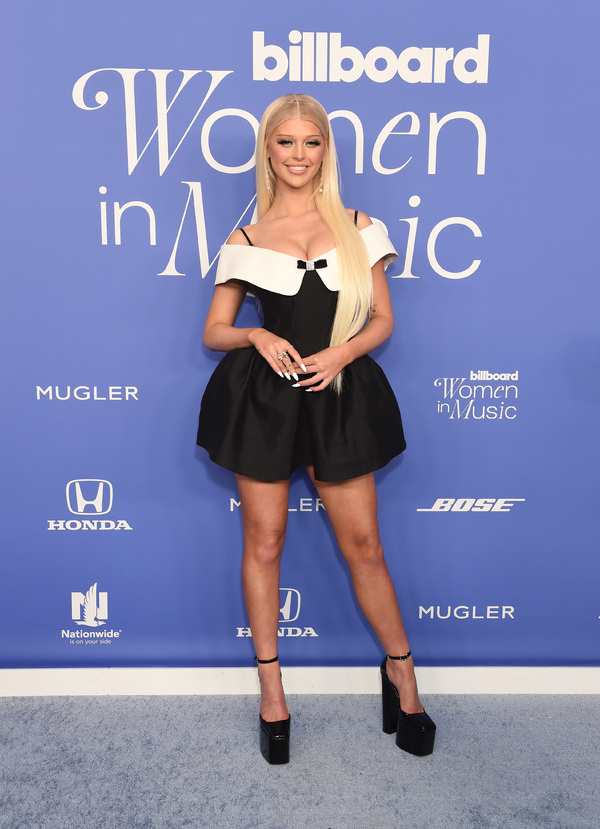 Loren Gray