Meshell Ndegeocello Announces Covers Album Listen to Tender Love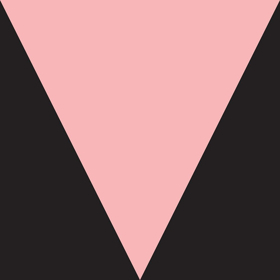 Meshell Ndegeocello has announced her new album of cover songs Ventriloquism today. The album, out March 16, features versions of songs by TLC, Janet Jackson, Tina Turner and more. In anticipation, she has released the album track "Tender Love" (Force MDs). Additionally, she has released her version of Prince's "Sometimes It Snows In April" via Rolling Stone. Listen to "Tender Love" and "Sometimes It Snows In April" and pre-order Ventriloquism here.
Meshell Ndegeocello tells Rolling Stone about Tender Love: "Tender Love always felt like a timeless and beloved song. People love it across generations, which I really love about it. I was listening to Neil Young's Harvest around then and it seemed right to update one classic by filtering it through another."
Musically, Ventriloquism has the hallmarks of all of Ndegeocello's work, lush and investigative, subversive and sublime. As always, she pays tribute to her diverse influences and in these eleven covers, we hear them layered over one another. Ndegeocello filters "Tender Love" through a folky, Californian filter and brings Vaudevillian accents to "Sensitivity". She recreates Smooth Operator in five, and turns "Private Dancer" into a sultry waltz. The reimagining affords not just a new musical experience but also a comment on the narrow expectations of sounds and structures for black artists and black music.
"Early on in my career, I was told to make the same kind of album again and again, and when I didn't do that, I lost support. There isn't much diversity within genres, which are ghettoizing them
selves, and I liked the idea of turning hits I loved into something even just a little less familiar or formulaic. It was an opportunity to pay a new kind of tribute." This album was recorded in Los
Angeles
with the familiar family of partners and players that Meshell has worked with for years. Chris Bruce plays guitar,
Abraham
Rounds is on drums, Jebin Bruni co-produced the album and plays keys. S. Husky Huskolds engineered while Pete Min mixed and mastered. Lasting and collaborative relationships with her fellow musicians is among the most important parts of music making for Meshell, prompting her to say on more than one occasion: "Meshell Ndegeocello is a band". A final note to the listener, Meshell chose art for the album package that hints at what's inside: A graphic V, a hidden M, the artwork is symbolic, sexy, and calls on the language of protest of the era these songs were mined from. With no words or pictures, the artwork is itself a declaration that even when you cannot imagine what to say, if you come together to create, you can find transformation and reinvention, the old can become new, today can become tomorrow. A portion of the profits from this album will be donated to the American Civil Liberties Union.
Tracklist:
1. I Wonder If I Take You Home [Lisa Lisa &
The Cult
Jam feat. Full Force]
2. Nite And Day [Al B. Sure!]
3. Sometimes It Snows In April [Prince]
4. Waterfalls [TLC]
5. Atomic Dog 2017 [George Clinton]
6. Sensitivity [Ralph Tresvant]
7. Funny How Time Flies(When You're Having Fun)[Janet Jackson]
8. Tender Love [Force MDs]
9. Don't Disturb This
Groove
[The System]
10. Private Dancer [Tina Turner]
11. Smooth
Operator
[Meshell Ndegeocello Version] Meshell Ndegeocello Links
Website
Facebook
Twitter
Instagram