Dear Rouge To Release Deluxe Edition of 'Phases'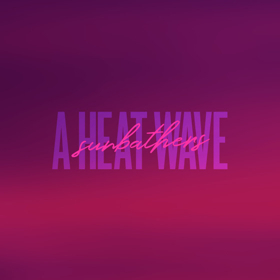 Vancouver-based electronic rock band Dear Rouge will release a deluxe digital edition of their acclaimed album Phases on March 8th. In addition to the 10 tracks featured on Phases, the forthcoming deluxe reissue will include five previously unreleased bonus tracks. About the release, Dear Rouge's Danielle McTaggart says, "Writing Phases was an incredible journey. It definitely earned its name for the highs and lows we experienced. We released the record with the deluxe version in mind. This next batch of songs are not just add-ons. We saved them for the right time to complete this project. Can't wait for you to hear the finished album." To celebrate the release, Dear Rouge will be hititng the road with Arkells for a West Coast tour which will include performances in Denver, Los Angeles, Seattle, Portland and more. All upcoming shows are listed below.

Dear Rouge's Drew and Danielle McTaggart - partners in life and art - have wholly channeled their energies into honing their sinewy, hook-driven indie rock. While the McTaggarts were gearing up to work on their sophomore LP Phases, Drew's cousin passed away; other friends were in the midst of harrowing life transitions. Before long, they realized that the contrast between those emotional extremes had provided a psychological backdrop for Dear Rouge's creative process. "It really got us thinking," says Danielle, "half the album became about the joys we were experiencing, while half the album was about pain and hardships."

With writing and recording came clarity, and what Dear Rouge realized was this: regardless of what you're going through at a given moment, that reality is always in flux. Equal parts hopeful and harrowing, that epiphany is at the heart of what became Phases, the pair's stellar, stadium-sized revelation of an album. Created through sessions with carefully chosen collaborators-including aces Tawgs Salter and Mike Wise, West Coast stalwart Steve Bays, producer Ryan Worsley, Canadian indie visionary Dan Mangan, pop savant Sterling Fox, and others, Phases captures a massive stride forward in the band's evolution.

The ethos of the album title is encapsulated in the songs themselves, which neatly map out the all-too-human experience of being ferried through constantly changing states of mood and mind. On tracks like "Wicked Thing" and "Live Through the Night," Danielle explores darker psychic recesses, homing in on how affection can veer toward obsession, and how past demons can thwart forgiveness. She shifts gears for the exuberant fizz of "Boys and Blondes," offering up a sly anthem of feminist empowerment, and taps into a kind of epic grace for "Stolen Days," a gorgeous tribute to Drew's late cousin.

If Dear Rouge's approach to Phases could be summed up in a phrase, it would be this: "grit and gloss." It's a mantra that sums up the balance of sheen (pristine synths, Danielle's laser-focused vocals) and punchy grime (unfettered guitars, propulsive percussion)-and, says Drew, it speaks to "who we are as people." That yearning for equilibrium and authenticity was enhanced by their decision to produce Phases in studios across North America: they did stints in Toronto, Montreal, and Nashville, as well as back home in Vancouver, and spent time polishing and perfecting the songs in New York City. Being away from home, the McTaggarts explain, was liberating, daunting, and wholly necessary. Being immersed in NYC culture-from indie bands at the Knitting Factory to art exhibitions at the MOMA, from Broadway shows to the neon dazzle and hectic bustle of Times Square-provided ample inspiration. And outside their familiar bubble, they felt compelled to work harder and strive for higher standards of excellence.

The results speak for themselves. In its open embrace of life's unpredictability and its dedication to clearheaded songwriting that resonates long after the last hook, the last beat, the last note has died out, Phases marks...well, a new phase in Dear Rouge's development. It's a document of both the emotional depths Drew and Danielle McTaggart plumbed to come up with unflinchingly personal, honest material, and the ground they covered in their efforts to push themselves sonically and aesthetically. More importantly, it's a truly awesome listen, whether you opt for a choose-your-own-adventure tour through individual tracks or an immersive emotional rollercoaster from beginning to end.
Dear Rouge Tour Dates:
03.21 - Denver, CO @ Blubird Theater
03.23 - Phoenix, AZ @ Valley Bar
03.24 - San Diego, CA @ Quartyard
03.26 - Los Angeles, CA @ Troubadour
03.27 - Berkeley, CA @ Cornerstore Craft Beer
03.29 - Portland, OR @ Doug Fir Lounge
03.30 - Seattle, WA @ Chop Suey
Related Articles View More Music

Stories