Adia Victoria Announces New Album Produced by Aaron Dessner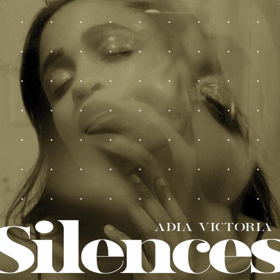 Adia Victoria is proud to announce the forthcoming release of her second LP. Entitled Silences, the album will be released on February 22 via Canvasback Music. The first single, "Dope Queen Blues," was released last month, a day before before Adia and her band played NYC's Forest Hills Stadium as part of The National's "There's No Leaving New York."
Adia Victoria will be touring the world in support of Silences and the first round of dates kick off February 19 in Washington, DC at DC9. The "Dope Queen Tour" takes her to Brooklyn's Rough Trade on February 22 and The Moroccan Lounge on March 7 in Los Angeles. It concludes March 15 in Denver, CO at Larimer Lounge before Adia heads to Europe and the UK. All dates are listed below.
Silences was recorded with Aaron Dessner (The National) at his studio in upstate New York. Throughout the album's 12 tracks, Victoria brings the topics of mental illness, drug addiction, sexism, and all the elements that consume the day-to-day lives of women attempting to make a world of their own.
Two years after the release of her critically acclaimed debut Beyond the Bloodhounds, and after a season of dealing with life on tour and a new and more public life around an album campaign, Victoria went inward. She notes, "I found when I went back home that the thing that disturbed me the most was the lack of activity. Having to deal with myself once again on an intimate level." Reading and literature helped her find her way back in. The title of the album comes from Tillie Olsen's Silences, which deals with the myriad ways that the stories of oppressed people have been silenced over the years, even though they continued to create despite being ignored.
Tracklisting for Silences
1. Clean
2. Bring Her Back
3. Pacolet Road
4. The City
5. Different Kind of Love
6. Devil Is A Lie
7. The Needle's Eye
8. Cry Wolf
9. Heathen
10. Nice Folks
11. Dope Queen Blues
12. Get Lonely
Adia Victoria on tour
2/19 - Washington, DC - DC9
2/20t - Philadelphia, PA - Johnny's Brenda's
2/22- Brooklyn, NY - Rough Trade
2/23- Pittsburgh, PA - Club Cafe
2/25- Chicago, IL - Schubas Tavern
2/26 - St. Louis, MO - Off Broadway
2/28- Houston, TX - White Oak Music Halll (Upstairs)
3/1- Austin, TX - The Mohawk
3/2- Dallas, TX - Three Links
3/4 - Phoenix, AZ - Valley Bar
3/5 -San Diego, CA - The Casbah
3/7- Los Angeles, CA - The Moroccan Lounge
3/9- San Francisco, CA - Cafe Du Nord
3/11- Portland, OR - Doug Fir Lounge
3/12- Seattle, WA - Barboza
3/14t- Salt Lake City, UT - The State Room
3/15 - Denver, CO - Larimer Lounge