Photos: Evidence, A Dance Company Celebrates 10th Annual ON OUR TOES Benefit
In its 10th year of showcasing African-American culture in the Hamptons, Evidence, A Dance Company held its annual "On Our Toes" Hamptons Summer Benefit on August 17, on the sprawling grounds of the Hayground School in Bridgehampton. Scroll down for photos of the festivities!
This year's summer affair, which has become one of the premier cultural events of the Hamptons social season, raised funds to support the contemporary Dance Company's community outreach programs and full benefits for dancers. Evidence, A Dance Company is under the direction of Founder and Artistic Director Ronald K. Brown, the world-renowned choreographer of Tony Award-winning The Gershwins' Porgy and Bess and 2012 recipient of the Fred and Adele Astaire Award for Outstanding Choreographer in a Broadway show.
Sag Harbor residents' Susan L. Taylor, Editor Emerita of Essence Magazine and founder of National CARES Mentoring Movement, Inc., and her husband Khephra Burns, author, playwright and producer, served as the benefit's Honorary Chairs. The power couple hosted Evidence's first summer benefit 10 years ago at Nova's Ark in Bridgehampton to bring the arts and dance from the African Diaspora to the Hamptons.
"I love how they lift up our history, culture and spirit," effused Taylor about the internationally-acclaimed Dance Company.
More than 200 guests from the arts and entertainment industry and the business community turned out to support the Dance Company. Notable guests in attendance were Evidence chair emeritus Reginald Van Lee; Alvin Ailey dancers Fana Tesfagiorgis and Matthew Rushing; Alicia and Daniel Bythewood; Brie Bythewood; Tawana Tibbs and Bruce Gordon; Peg Alston and Willis Burton; Michael Heningburg and Dr. Jeanine B. Downie; Reginald Canal; Dr. Ancy Verdier; and Donna Williams, among other distinguished guests.
During the cocktail hour, guests enjoyed cocktails and fine wines courtesy of Moet Hennessy. Guests feasted on an array of delectable appetizers catered by Harlem's famed 5 and Diamond Restaurant, which specializes in modern American foods with a Spanish influence.
Following cocktails, guests entered a large tent furnished with white lounge chairs and sofas and high tables for the dance performance, live auction, a light dinner, dessert and Evidence's signature "Dancing with the Dancers". Gail Monroe-Perry, Evidence's Board Secretary, opened the summer benefit by welcoming guests and thanking them for supporting the 10th Annual "On Our Toes" event.
Broadway's Porgy and Bess star Andrea Jones-Sojola delighted guests with a soul-stirring rendition of the song "Summertime" from Porgy and Bess.
The Dance Company presented a special performance of HIGH LIFE, which draws striking parallels of the Great Migration in the U.S. by depicting the journeys from the South to the North and from West African villages to the city.
Evidence board member Reginald Canal led a "Bricks and Mortar" that raised $30,000 to support the Dance Company. A live auction offered bidders an opportunity to win private, luxury villa vacations to Italy and France; VIP sport experiences to the Super Bowl and US Open Tennis; VIP tour of Yankee stadium led by a former World Series Champion player; attendance at the "Salute the Sandman" event with legendary Yankee baseball player Mariano Rivera; and exclusive passes to the final round to the PGA Masters tournament at the Augusta National Golf Club.
As the event unfolded, the DJ turned some high-energy tunes that brought both dancers and guests to the dance floor to close out the magical benefit.
ABOUT EVIDENCE, A Dance Company: Founded in 1985 by internationally-acclaimed choreographer Ronald K. Brown, Evidence, A Dance Company's mission is to promote understanding of the human experience in the African Diaspora through dance and storytelling and to provide sensory connections to history and tradition through music, movement and spoken word leading deeper into issues of spirituality, community responsibility and liberation. For more information, visit www.evidencedance.com.
Photo Credit: Thos Robinson/Getty Images for Evidence, A
Dance Company
.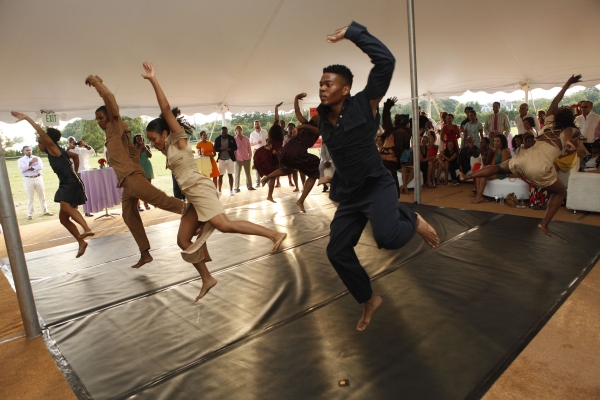 Evidence, A Dance Company's 2013 'On Our Toes' Benefit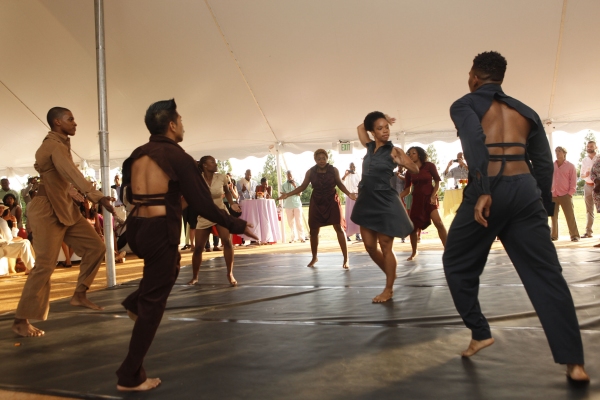 Evidence, A Dance Company's 2013 'On Our Toes' Benefit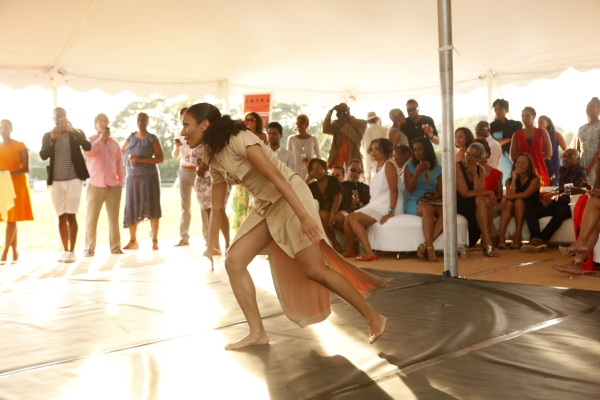 Evidence, A Dance Company's 2013 'On Our Toes' Benefit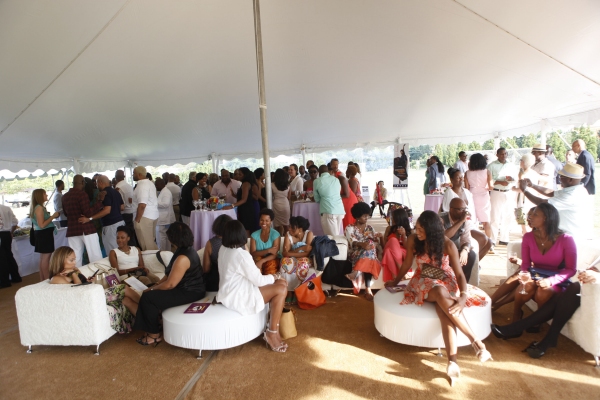 Evidence, A Dance Company's 2013 'On Our Toes' Benefit

Evidence, A Dance Company's 2013 'On Our Toes' Benefit

Evidence, A Dance Company's 2013 'On Our Toes' Benefit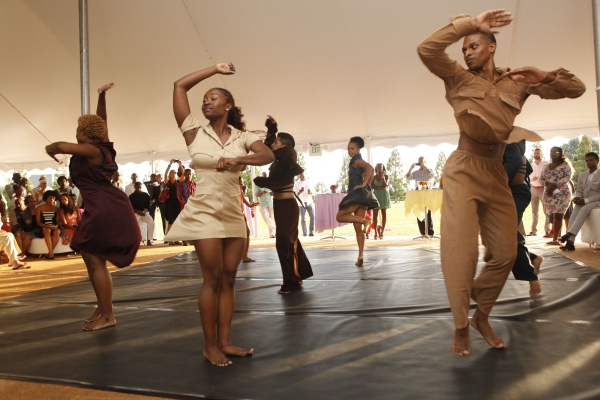 Evidence, A Dance Company's 2013 'On Our Toes' Benefit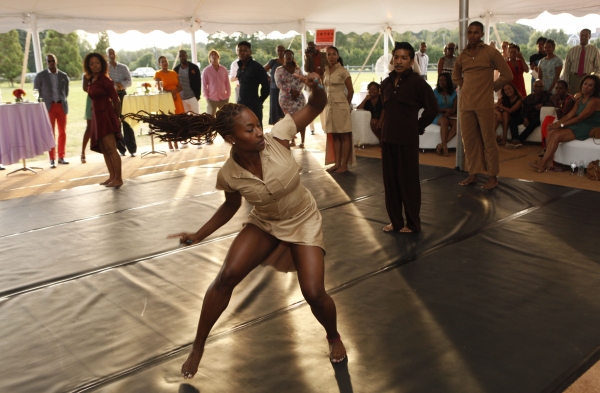 Evidence, A Dance Company's 2013 'On Our Toes' Benefit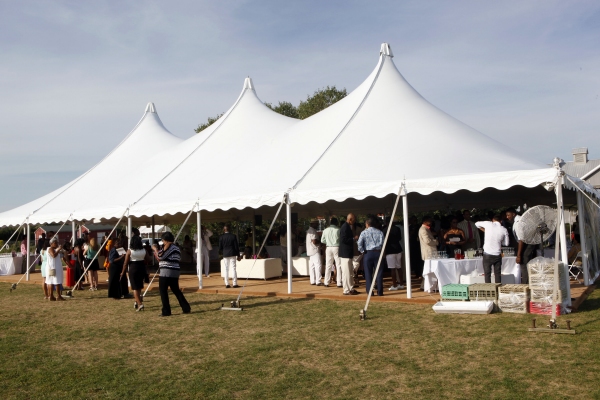 Evidence, A Dance Company's 2013 'On Our Toes' Benefit

Evidence, A Dance Company's 2013 'On Our Toes' Benefit

Evidence, A Dance Company's 2013 'On Our Toes' Benefit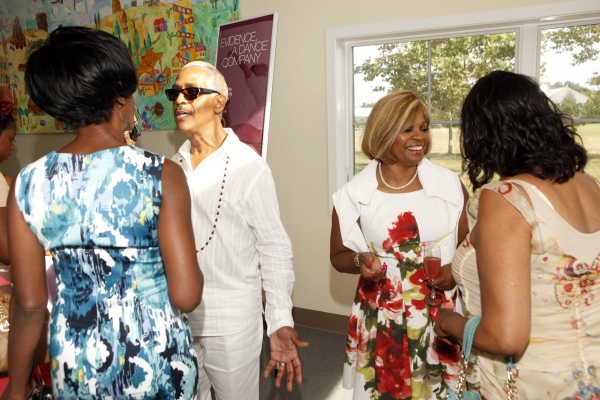 Evidence, A Dance Company's 2013 'On Our Toes' Benefit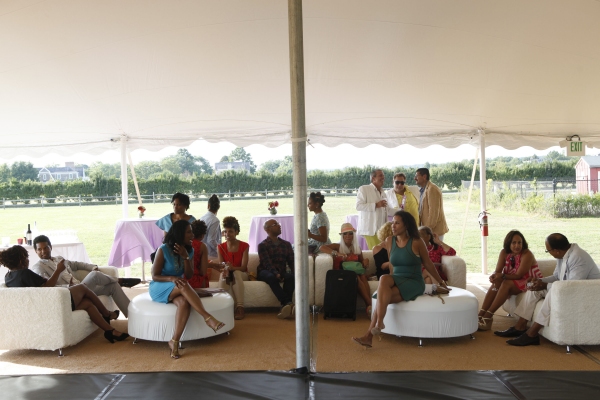 Evidence, A Dance Company's 2013 'On Our Toes' Benefit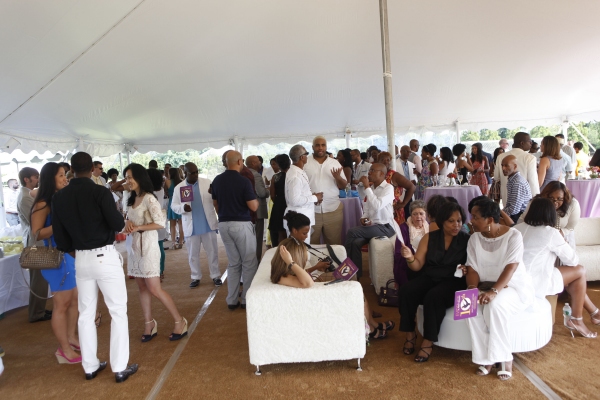 Evidence, A Dance Company's 2013 'On Our Toes' Benefit

Evidence, A Dance Company's 2013 'On Our Toes' Benefit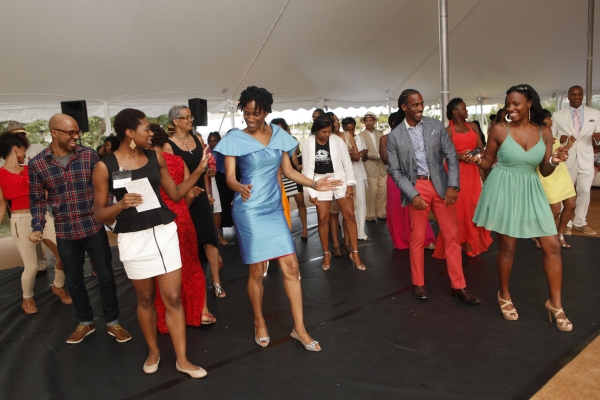 Evidence, A Dance Company's 2013 'On Our Toes' Benefit

Curtis D. Young, Young Patrons Chair and guest

Brie Bythewood and Alicia Bythewood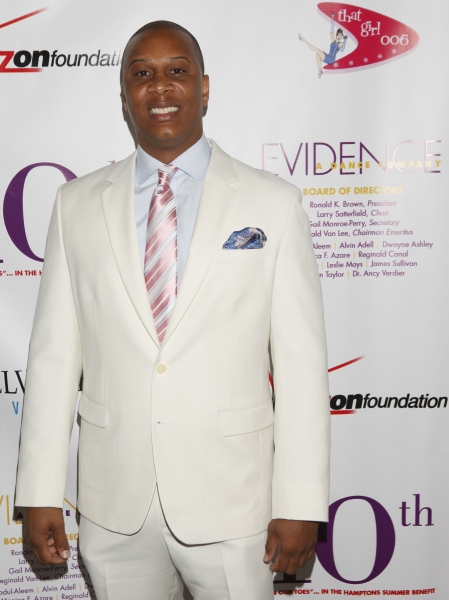 James Nixson, Young Patrons Chair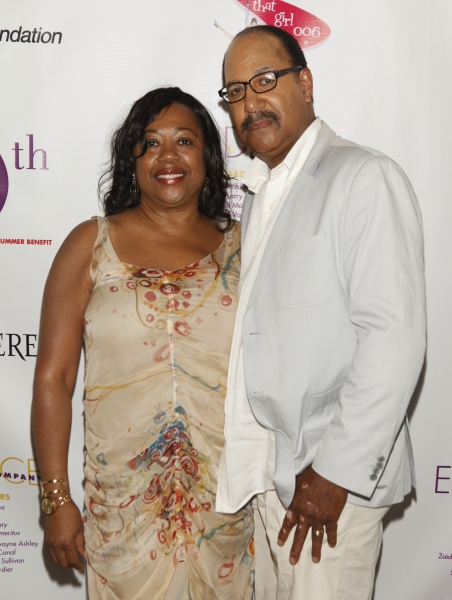 Gail Monroe-Perry and Robert Perry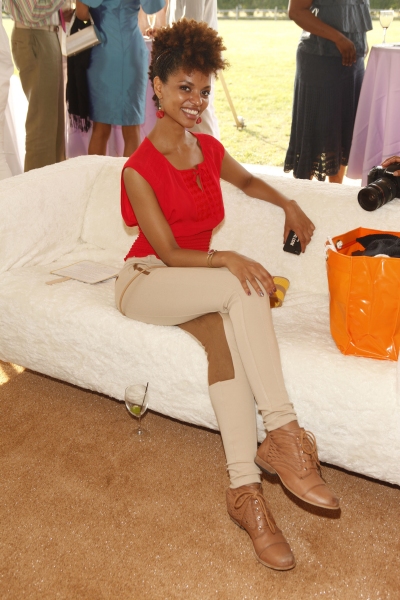 Fana Tesfagiorgis, Alvin Ailey dancer

Reginald Van Lee, Evidence Chair Emeritus and Ronald K. Brown, Artistic Director of Evidence, A Dance Company

Reginald Van Lee, Evidence Chair Emeritus and Ronald K. Brown, Artistic Director, Evidence, A Dance Company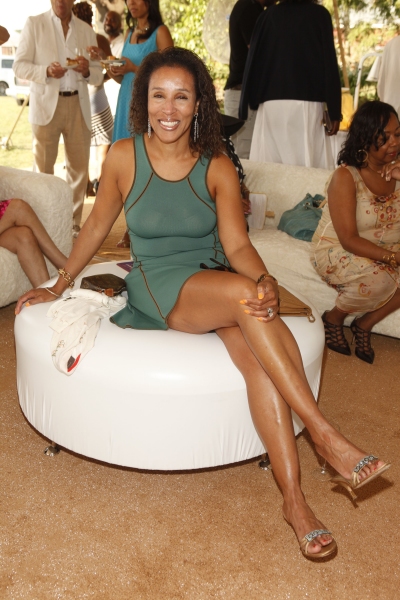 Jeanine B. Downy

Gail Monroe-Perry and Robert Perry

Ronald K. Brown, Artistic Director, Evidence, A Dance Company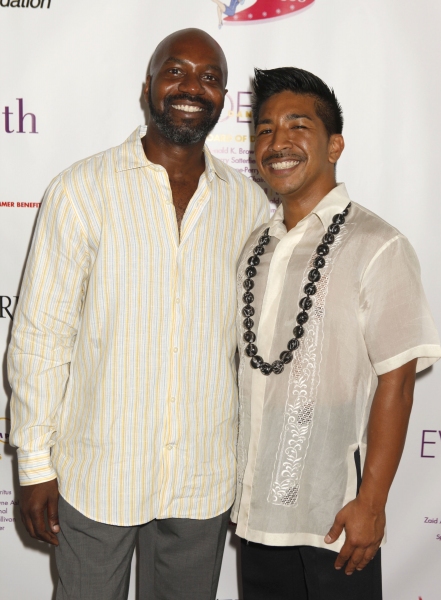 Ronald K. Brown, Artistic Director, Evidence, A Dance Company and Arcel Cabuag, Associate Artistic Director, Evidence, A Dance Company

Bruce Gordon, Tawana Tibbs, Jonelle Procope, and Fred Terrell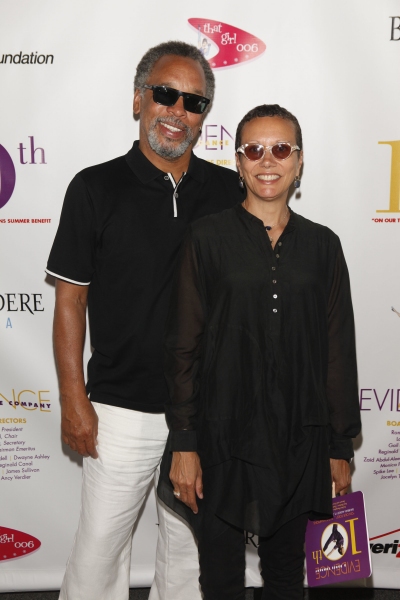 Bruce Gordon and Tawana Tibbs

Susan L. Taylor (r) and guests

Khephra Burns and Susan L. Taylor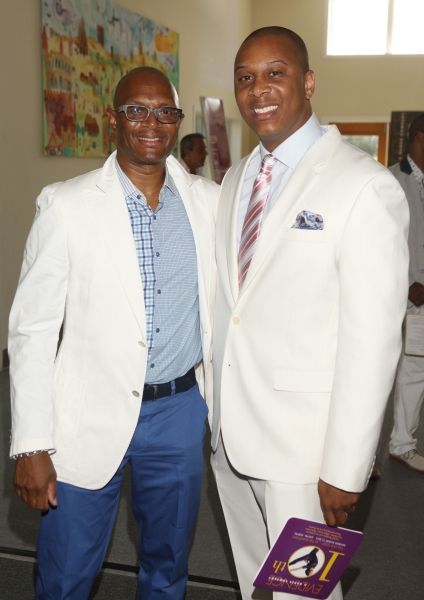 Alvin Adell, board member, Evidence, A Dance Company and James Nixson, Young Patrons Chair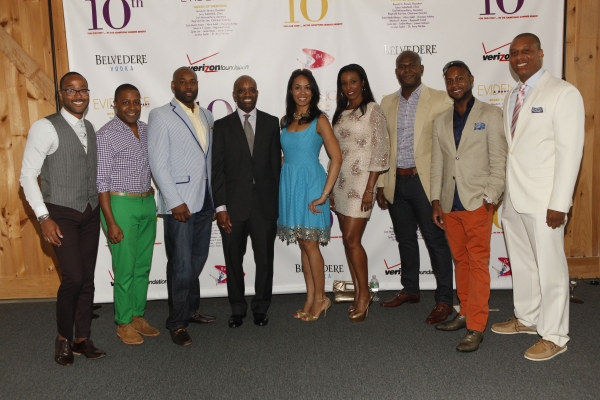 Young Patron Committee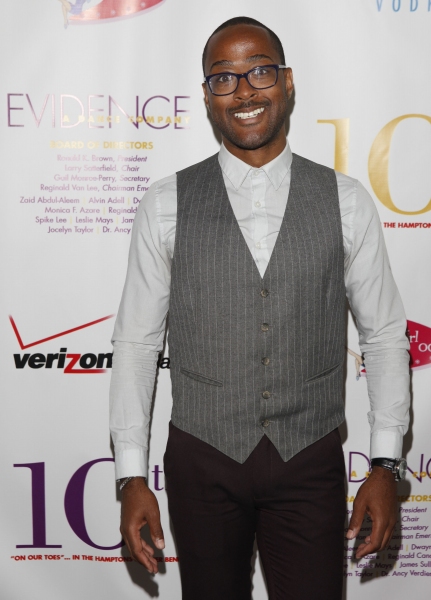 Curtis D. Young, Young Patrons Chair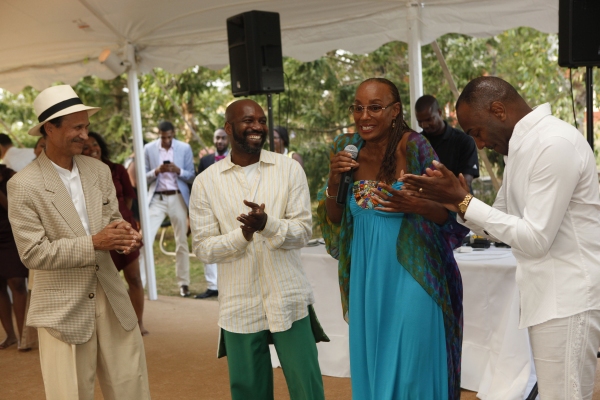 Khephra Burns, Ronald K. Brown, Artistic Director, Evidence, A Dance Company, Susan L. Taylor, and Reginald Van Lee, Evidence Chair Emeritus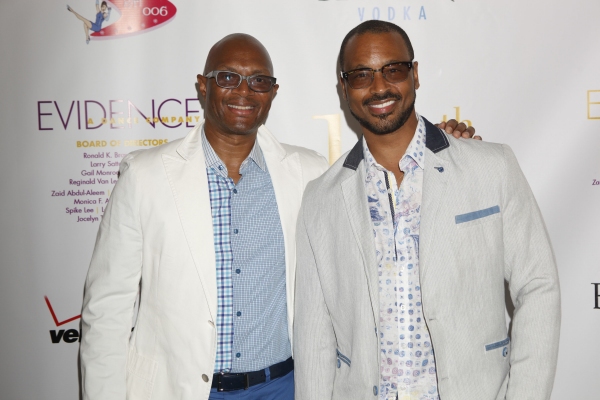 Alvin Adell, board member, Evidence, A Dance Company and guest

Daniel Bythewood and Khephra Burns

Brie Bythewood, guest, and Alicia Bythewood

Reginald Van Lee, Evidence Chair Emeritus

Alvin Adell, Board Member, Evidence, A Dance Company

Michael Heningburg and Jeanine B. Downie

Reginald Van Lee, Evidence Chair Emeritus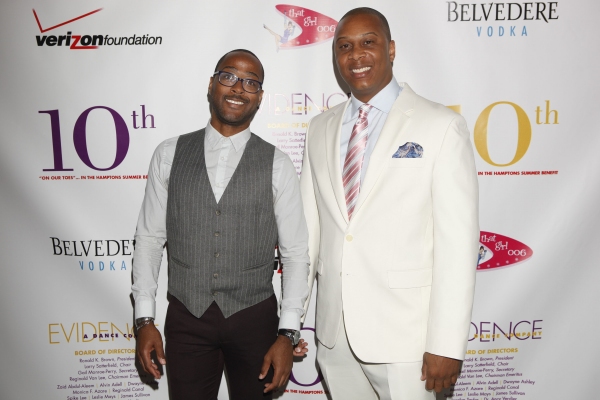 Curtis D. Young and James Nixson, Young Patrons Chairs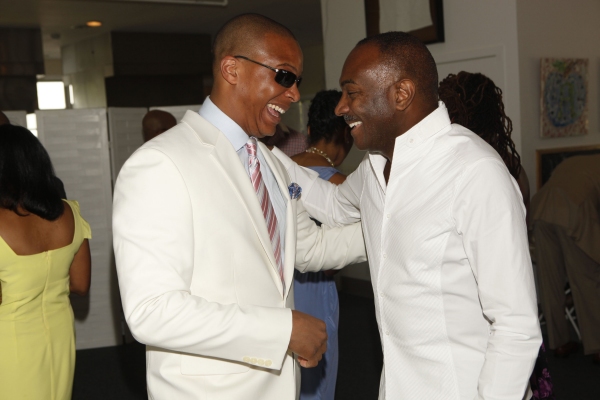 James Nixson, Young Patrons Chair and Reginald Van Lee, Evidence Chair Emeritus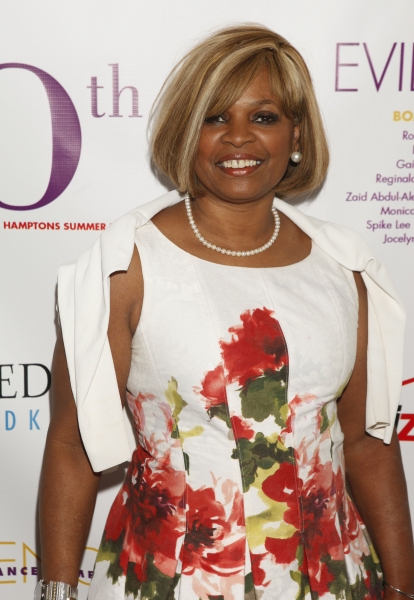 Donna Williams

Donna Williams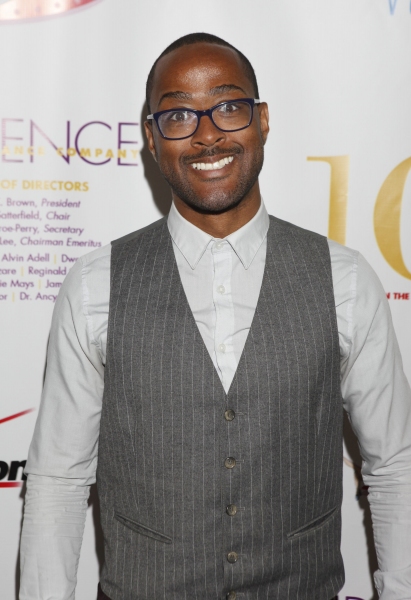 Curtis D. Young, Young Patrons Chair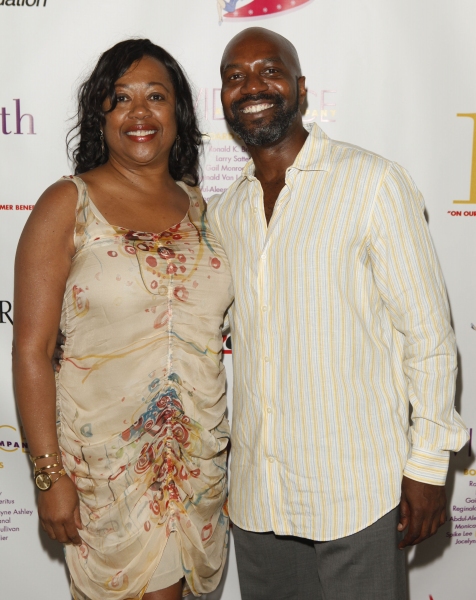 Gail Monroe-Perry and Ronald K. Brown, Artistic Director, Evidence, A Dance Company

Reginald Van Lee, Evidence Chair Emeritus

Gail Monroe-Perry and Reginald Van Lee

Evidence, A Dance Company Dancers

Fana Tesfagiorgis and Matthew Rushing, Alvin Ailey dancers

Khephra Burns and Ronald K. Brown, Artistic Director, Evidence, A Dance Company

Jon Snow, Hayground School

Andrea Jones-Sojola, broadway actress

Ronald K. Brown, Artistic Director, Evidence, A Dance Company, Reginald Canal, board member, Evidence, A Dance Company, Susan L. Taylor, and Khephra Burns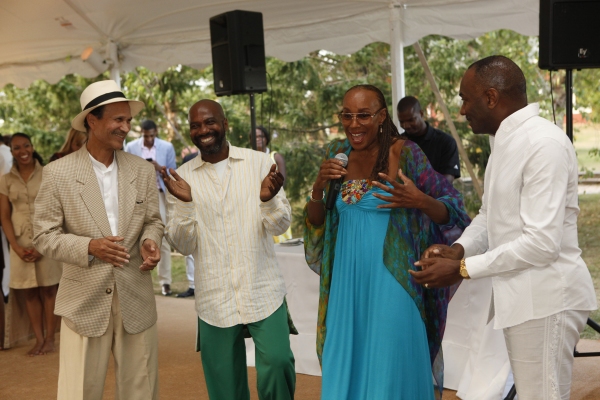 Khephra Burns, Ronald K. Brown, Artistic Director, Evidence, A Dance Company, Susan L. Taylor, and Reginald Van Lee, Evidence Chair Emeritus

Reginald Van Lee, Evidence Chair Emeritus, Khephra Burns, Ronald K. Brown, Artistic Director, Evidence, A Dance Company

Ronald K. Brown, Artistic Director, Evidence, A Dance Company

James Nixson, Young Patrons Chair and Reginald Van Lee

Alicia Bythewood and Daniel Bythewood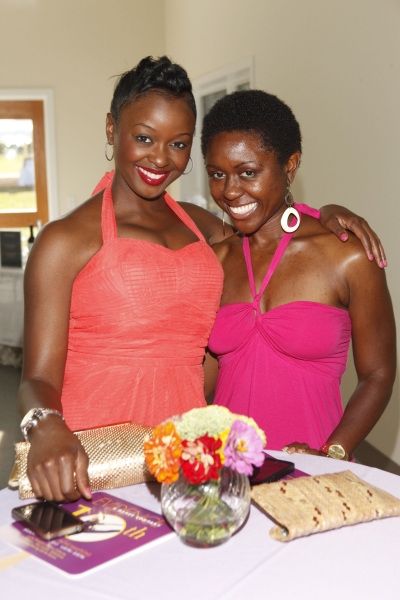 Guests

Guest

Guest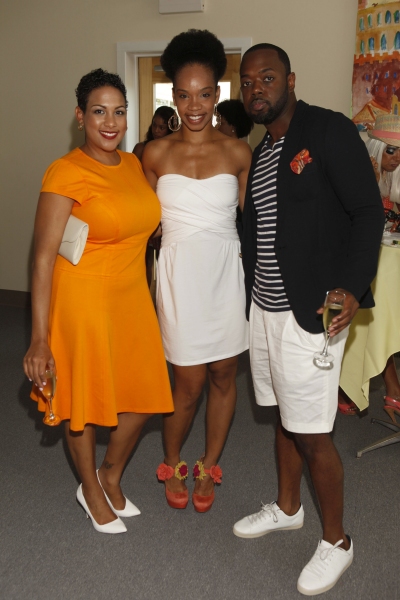 Guests

Guests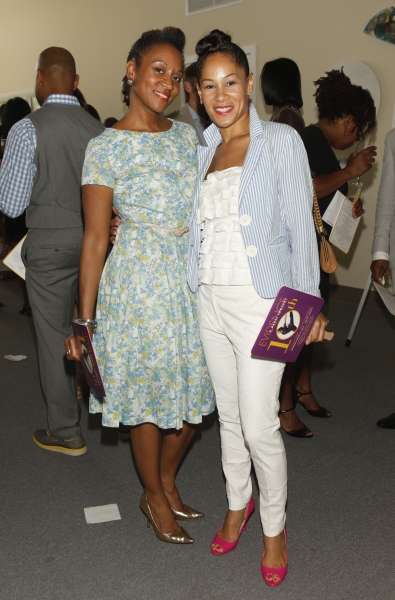 Guests