Photo Coverage: Jerry Mitchell & More Celebrate Dancers at the Career Transition For Dancers Dinner
The Shubert Organization and Career Transition For Dancers along with the host committee: Josh Bergasse, Caitlin Carter, Charlotte d'Amboise, Krisha Marcano, Kathleen Marshall, Jerry Mitchel, Kirk Sprinkles and Sergio Trujillo welcomed The Broadway Dance Community for a Buffet Dinner & Between-Shows-Get-Together at Sardi's, Eugenia Room yesterday, May 9, 2012.
Career Transition For Dancers, with offices in New York City, Los Angeles, and Chicago, has helped over 5,400 professional dancers nationwide identify their unique talents in preparation for establishing new careers when dance is no longer an option. Since its founding in 1985, the organization has provided more than 55,000 hours (equivalent to over $6 million) of one-on-one career counseling and program services, at no cost, and has awarded millions of dollars in scholarships for education, entrepreneurial grants, and certification programs.
The organization also provides dancers with specialized services that include transition seminars and workshops, peer support groups, resource centers, a toll-free national career counseling hotline, a website, and an online National Career Network. The Caroline & Theodore Newhouse Center for Dancers is located at 165 W. 46 Street Suite 701 (at Broadway – Actors' Equity Building) NYC 10036. The phone is 212-764-0172 and the fax is 212-764-0343. In Los Angeles 5757 Wilshire Blvd. Suite 455, LA 90036; call 323-549-6660 and fax 323-549-6810. In Chicago at Hubbard Street Dance Center 1147 W. Jackson Blvd, Chicago, IL 60607; call 312-666-0234 and fax 312-455-8240. www.careertransition.org.
Check out photos from the event below!
Photo Credit: Genevieve Rafter Keddy


Nicole Adell Johnson (The Lion King), Katrina Reynolds (Jesus Christ Superstar), Tanya Birl (How To Succeed) and Keisha L. Clarke Gray (The Lion King)

From Newsies-Jess LeProtto, Thayne Jasperson and Alex Wong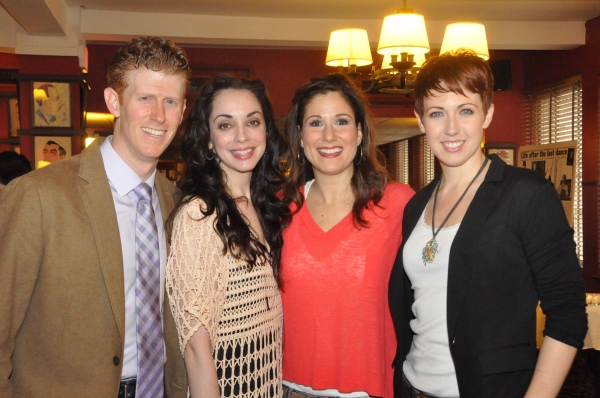 From Anything Goes-Mark Ledbetter, Jennifer Savelli, Stephanie J. Block and Kiira Schmidt

Mark Ledbetter, Stephanie J. Block, Jennifer Savelli, Kathleen Marshall and Kiira Schmidt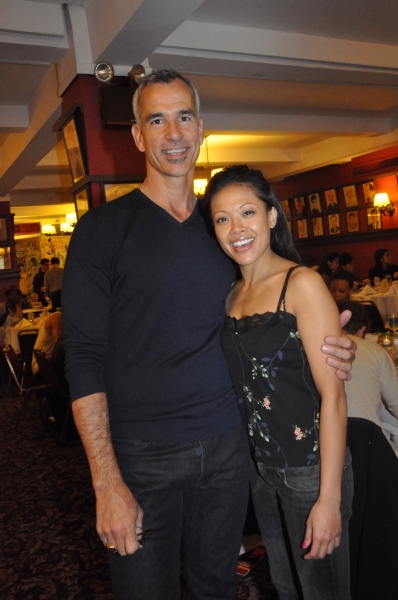 Jerry Mitchell and J. Elaine Marcos

Charlotte d'Amboise and Jerry Mitchell

Charlotte d'Amboise and Jerry Mitchell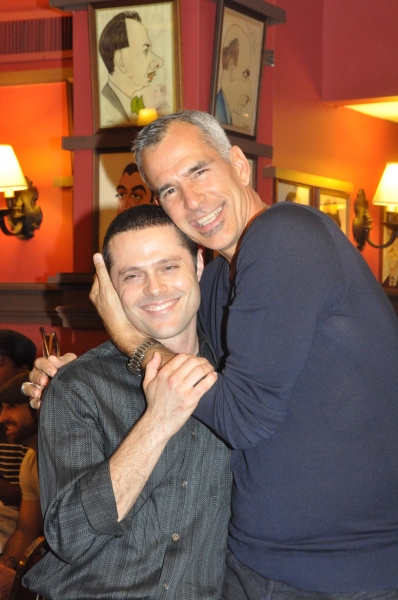 Josh Bergasse and Jerry Mitchell

Host Committee-Kathleen Marshall, Charlotte d'Amboise, Josh Bergasse, Krisha Marcano and Kirk Sprinkles along with Shelby Mann

Krisha Marcano

Josh Bergasse, Jerry Mitchell, Lauren Gordon and Krisha Marcano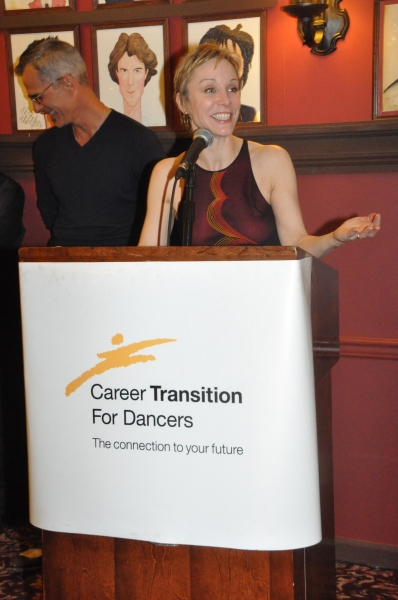 Jerry Mitchell and Charlotte d'Amboise

Jerry Mitchell and Kathleen Marshall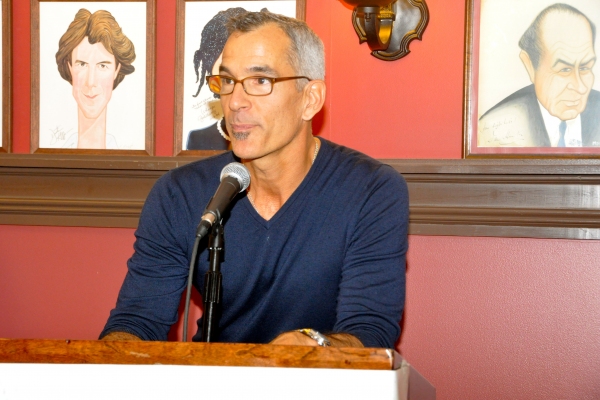 Jerry Mitchell

Josh Bergasse

Kirk Sprinkles

Kiira Schmidt

Mark Ledbetter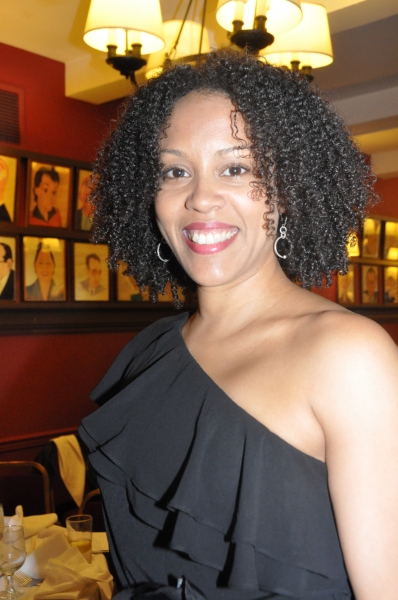 Krisha Marcano

Michael Arnold and Charlotte d'Amboise

Sarah O'Gleby, J. Elaine Marcos and Tanya Birl

Kelly Jacobs, Adam Jacobs (The Lion King) and Josh Bergasse

From Evita-Colin Cunliffe and Johnny Stellard

Lael Van Keuren (Sister Act), Karen Hyland (Ghost) and Stephen Carrasco (Ghost)

Lael Van Keuren (Sister Act), Karen Hyland (Ghost)m Austin Eyer (How To Succeed) and Stephen Carrasco (Ghost)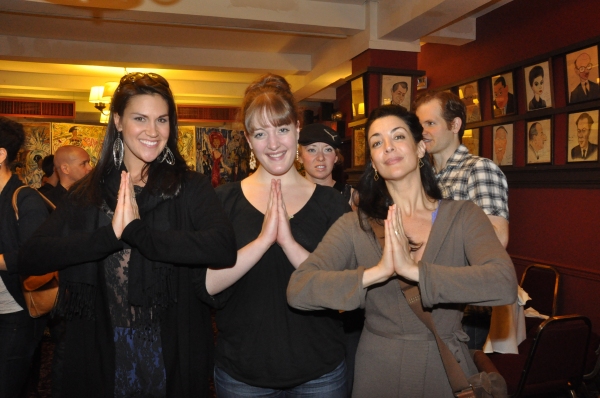 From Sister Act-Jacqui Graziano, Lael Van Keuren and Alena Wattors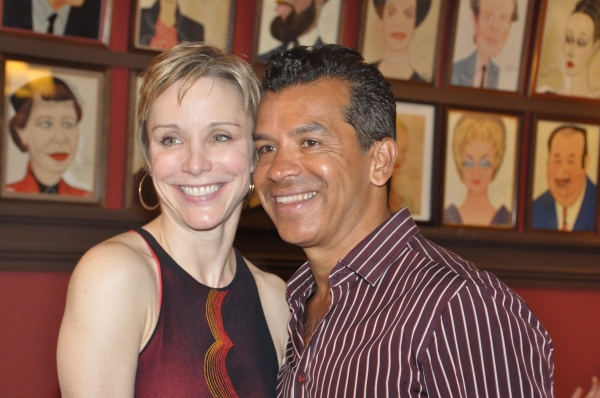 Charlotte d'Amboise and Sergio Trujillo

Related Articles
View More Dance

Stories