BWW Review: TIMELESS AILEY 60TH ANNIVERSARY Special Program Celebrates the Legacy of Alvin Ailey at New York City Center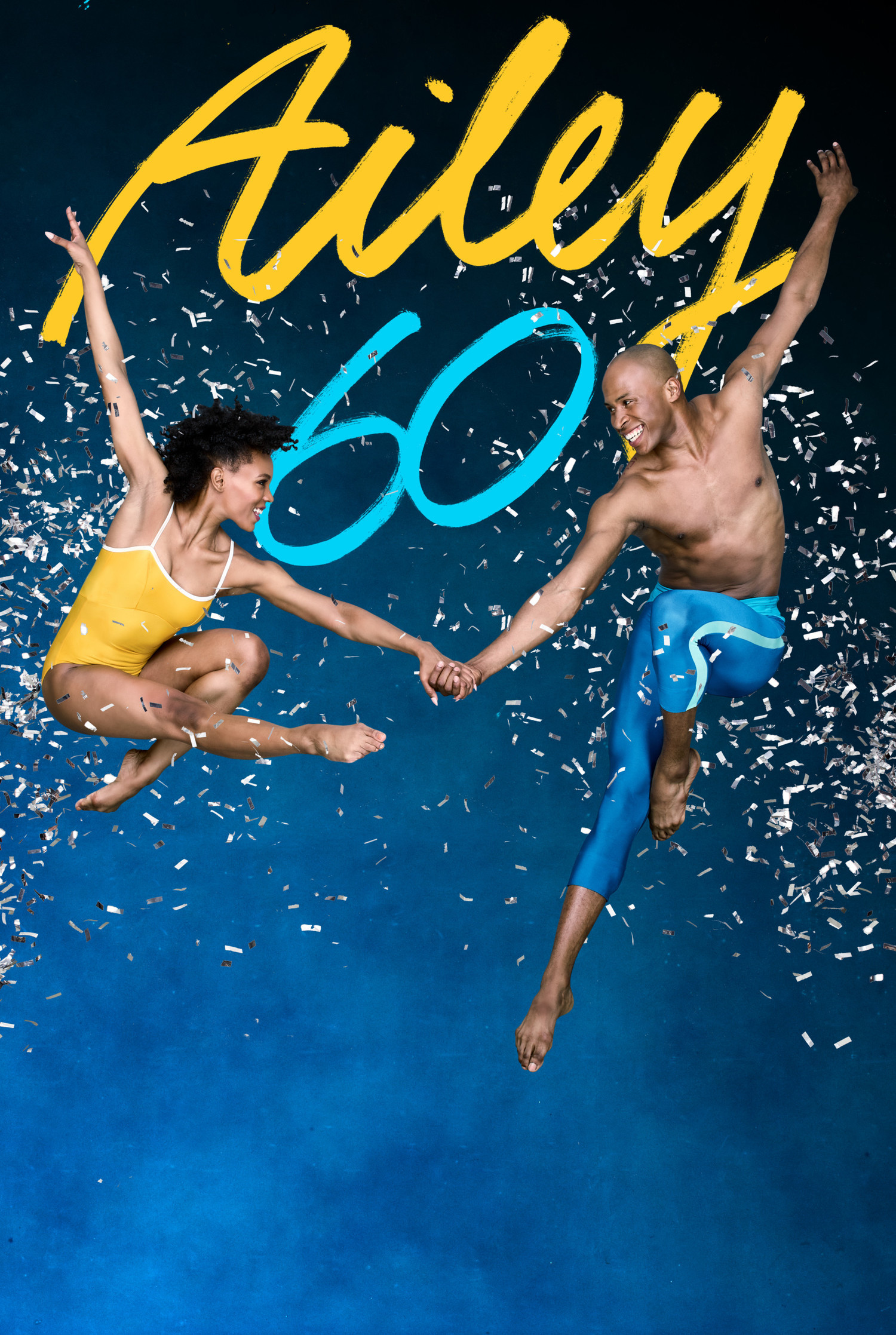 For the past several years, I've been fortunate enough to spend an afternoon with the Alvin Ailey American Dance Theater during the company's annual five-week holiday season residence at New York City Center -- and this year was even more profound since the company is celebrating its 60th anniversary.
In honor of Alvin Ailey's Lester Horton-honed choreography, the family matinee show I attended was entitled Timeless Ailey, a special classics program that brought together over a dozen treasures from Mr. Ailey's wonderfully rich body of work -- including highlights of seldom-seen gems like Mary Lou's Mass and The Lark Ascending, as well as perennial favorites like Memoria, Night Creatures, Cry and of course, Revelations.
"This anniversary brings a sense of pride and inspiration," says Artistic Director Robert Battle. "The company continues to be a great example of African American contributions to the cultural fabric of this country and the world, and speaks to our common humanity."
The afternoon kicked off with a riveting video montage called Becoming Ailey, which traces the footsteps of Ailey from his incipient years dancing with Horton to founding his company at age 27 in 1958.
Admittedly, I'm most familiar with Ailey's black church-rooted opus, Revelations (1960), which is always a rousing crowd pleasing closer. And this performance was no exception. In fact, the company upped the ante and performed the most dynamic renditions I've seen of "Sinner Man," featuring Solomon Dumas, Christopher R. Wilson, and Samuel Lee Roberts; and "Fix Me Jesus," featuring Akua Noni Parker and Jeroboam Bozeman.
The first two acts, however, offered mix results. Some works captivated -- such as an excerpt from the company's premiere work, Blues Suite (1958); Akua Parker's breathtaking solo, "Our Father," from Mary Lou's Mass (1971) and Yannick Lebrun's plaintive rendering of Donny Hathaway's "A Song for You," excerpted from Love Songs (1972). The alluring Parker also stood out in Movement II from Night Creature (1974), described in the press notes as "a bubbly champagne cocktail of a dance" that fuses Ailey's jubilant steps with Duke Ellington's sparking jazz music.
Other treasures from Ailey's vault, however, felt dated and failed to shine as brightly in this abbreviated format. For example, while Carmen Stamatiou was lovely to watch in the female solo from Pas De Duke (1976) - an homage to the musical genius of Duke Ellington and a tribute to Ailey's protegee Judith Jamison and ballet great Mikhail Baryshnikov - without a male counterpart the piece lacked parallel razzle dazzle. And the triumphant third section of Cry (1971), scored by Chuck Griffin's funky "Right On, Be Free" danced by the the expressive Ghrai DeVore never quite took flight. Granted, Cry is no easy undertaking. Ailey created this physically demanding three-part solo on his lithe muse Jamison as a birthday present for his mother and a celebration of "all black women everywhere."
Overall, however, the highs outweighed the lows, and Timeless Ailey is a nostalgic master class for diehard fans of Alvin Ailey's African-and-modern-dance-infused choreography and a good introduction for those who are not as in step with his classic works. The special program repeats on Dec. 22 and Dec. 30.