BRIC Announces Les Ballet Jazz de Montreal: Leonard Cohen's DANCE ME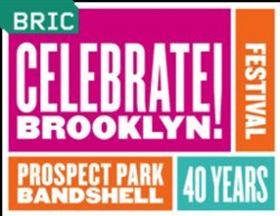 BRIC Celebrate Brooklyn! Festival, now in its 40th season, presents Les Ballet Jazz de Montréal: Leonard Cohen's Dance Me, a sweeping homage to Leonard Cohen's songs. Originally commissioned before Leonard Cohen's death and with his blessing, Dance Me "is a grandly executed hodgepodge of performance art that pushes the entertainment value of contemporary dance closer to the level of a rock concert or big-budget musical" (Ottawa Citizen). Choreographed by Andonis Foniadakis, Annabelle Lopez Ochoa, and Ihsan Rustem, the work debuted in Canada to great acclaim last year and the full piece will have its American premiere in this free performance at the Prospect Park Bandshell (Prospect Park West & 9th Street).
Founded in 1972, Les Ballets Jazz de Montréal is a repertory company that remains grounded in the technique, rigor, and aesthetics of classical ballet while giving choreographers license to experiment within the form. Its distinctive style is at once artistic, sexy, explosive, original, and accessible. Since being named artistic director in 1998, Louis Robitaille has steered the company toward audiences open to new choreographic forms. Having presented more than 2,500 performances for over 2.8 million fans in 68 countries, BJM is a true ambassador of Canadian dance and artistic vitality across the globe.
Of the BRIC Celebrate Brooklyn! Festival, Billboard writes, "In the crowded summer festival season, BRIC Celebrate Brooklyn! stands apart." Since it began in 1979 as a catalyst for a burgeoning Brooklyn performing arts scene, and to bring people back into Prospect Park after years of neglect, the Festival has become one of the city's foremost summer cultural attractions. Winner of the Village Voice Readers' Poll and Critics' Picks for "Best Free Concert Series," BRIC Celebrate Brooklyn! Festival is New York City's longest-running summer outdoor performance festival. Over its 40-year history, the Festival has presented more than 2,000 artists, drawing a diverse audience upwards of 200,000 each season. Time Out New York writes, "Catching one of these gigs is guaranteed to be a highlight of your summer show-going season, whether you're seeing a buzzy indie-rock band, a classic soul or funk group, or one of the best hip-hop artists around."
As part of its 40th year anniversary season, BRIC has commissioned HEDERA, a monumental light structure by Grimanesa Amorós, the interdisciplinary New York-based Peruvian artist who has "built a reputation for dazzling light installations that suggest the topographies of distant planets" (The New York Times T Magazine). HEDERA will be installed at the Prospect Park Bandshell as a special element of the BRIC Celebrate Brooklyn! Festival from June 5 to August 11, where many thousands of visitors from Brooklyn and beyond will be able to interact with the sculpture.
The Festival welcomes several Co-Sponsors:
The 40th season of the BRIC Celebrate Brooklyn! Festival is backed by long-time sponsor American Express, as part of the company's commitment to strengthen the communities where its Card Members and colleagues live and work.
Bud Light returns for the 16th consecutive year, and will activate with fun VIP experiences at their four-concert Bud Light Music Series.
In support of New York City's independent live music scene, Eventbrite is a first-time sponsor, bringing to life the first five-concert Eventbrite Music Series and offering chances to access VIP experiences throughout the season.
Returning season co-sponsor Oris, the independent Swiss watch brand, will have an enhanced onsite presence and a special promotion with local retailer The Clay Pot.
Sorbabes will once again refresh Festival crowds with dairy-free, plant-based sorbets made from rich nut butters and real fruits with delicious toppings folded in. Sorbabes - It's not ice cream, it's better. Discover for yourself @Sorbabes.
Co-Sponsor IKEA Brooklyn, NYC's destination for home furnishing and goods, returns for its 10th consecutive season, providing decor to beautify the Bandshell.
Clover, a first-time season co-sponsor, will contribute to seamless sales at the Bandshell by accepting credit cards, EVM chip, and contactless payments from customers safely and securely.
WorldStage and Audible Difference Inc. are the official providers of the Festival's lighting, video and audio systems.
Hilton Brooklyn New York is the official hotel partner for the Festival.
WNET's new ALL ARTS multimedia platform joins long-time Season Media Partners The Village Voice, WABC-TV, WNYC 93.9 FM/820 AM and WFUV 90.7 FM, which plans several live broadcasts from the Festival.
Longtime promotional partner on select jazz performances includes WBGO 88.3 FM.
The Festival is presented in partnership with the City of New York Parks & Recreation and the Prospect Park Alliance.
A complete list of supporters can be found at www.BRICartsmedia.org/cb.
About BRIC and the BRIC Celebrate Brooklyn! Festival
BRIC is the leading presenter of free cultural programming in Brooklyn, and one of the largest in New York City. The organization presents and incubates work by artists and media-makers that reflects the diversity of New York. BRIC programs reach hundreds of thousands of people each year.
BRIC's main venue, BRIC House, offers a public media center, a major contemporary art exhibition space, two performance spaces, a glass-walled TV studio and artist work spaces.
Some of BRIC's most acclaimed programs include the BRIC Celebrate Brooklyn! Festival in Prospect Park; groundbreaking media initiatives, including BRIC TV, BRIC Radio, and Brooklyn Free Speech; and renowned contemporary art exhibitions. BRIC also offers education and community-building programs at BRIC House and throughout Brooklyn.
In addition to making cultural programming genuinely accessible, BRIC is dedicated to providing substantial support to artists and media makers in their efforts to develop work and reach new audiences. BRIC is unusual in both presenting exceptional cultural experiences and nurturing individual expression. This dual commitment enables BRIC to most effectively reflect New York City's innate cultural richness and diversity.
The BRIC Celebrate Brooklyn! Festival is BRIC's flagship performing arts program: a free, summer-long experience allowing New Yorkers to come back again and again with their friends and family to appreciate or discover a new genre, acclaimed artist, or world culture each night of the Festival. Entering its 40th season, the BRIC Celebrate Brooklyn! Festival has presented celebrated global music icons, legendary jazz artists, chart-topping indie bands, gravity-defying dance troupes, large-scale film projects and even a virtual reality performance, becoming one of the city's foremost cultural attractions and a beloved summer tradition. The festival's Executive Producer is Jack Walsh. Its Artistic Director is Rachel Chanoff. Leslie Schultz is the President of BRIC.
For more festival information, please visit www.BRICartsmedia.org.
Related Articles
View More Dance

Stories
More Hot Stories For You