SHAPE SHiFTER Opens This Weekend in Brooklyn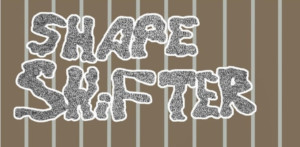 Gather around for one of the most exciting new play this Winter. Taking to the stage for 3-consecutive weekend is SHAPE SHiFtER, the labor of love from New York writer, actor and playwright, Robert Plonskier. Opening Saturday, February 23, the show runs until March 10. Staring Plonskier, Patricia M. Lawrence, Amanda Lyn Jungquist, and Danny Beaton the play takes place at The Muriel Schulman Theater at Triskelion Arts in Brooklyn.
A new play about the power of the internet. A deranged middle-aged woman claiming to be the secretary to a very wealthy CEO has abducted two twenty-something city dwellers, Daisy and Danny, and is keeping them caged in the cargo section of an 18-wheeler. With gun in hand and diatribes against 'feminists' and 'city elites' she's insisting that the CEO is demanding some sort of provocative dance performance, delivered straight to his door. But when it begins to become apparent that Daisy isn't quite the squeamish type The Secretary was expecting, but rather a cold and manipulative force to be reckoned with, the tables start to turn, and things may or may not end up going exactly as planned... The most anti-erotic theatrical experience of the year!
SHAPE SHiFTER is AT:
The Muriel Schulman Theater at Triskelion Arts
106 Calyer Street, Brooklyn, NY 11222
Buy Tickets via:
https://www.triskelionarts.org/shape-shifter
https://www.eventbrite.com/e/shape-shifter-by-robert-plonskier-tickets-54670136851