BWW Preview: With Original Songs Sung in Portuguese, English and Korean K-POP DREAMS, O MUSICAL Opens at Teatro Claro SP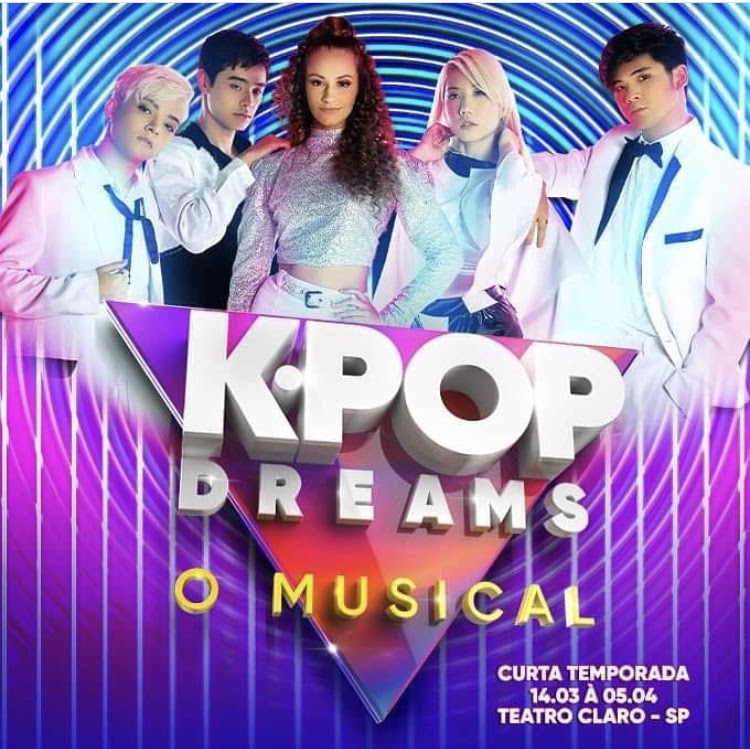 Portraying the universe of the most successful global musical movement in recent times, K-Pop Dreams, O Musical will run from March 14 to April 5, on Saturdays and Sundays, at Teatro Claro SP.
The cast consists of 20 young people who perform, dance and sing live in a super production by Boom Produções and BRZ Produções, with local production by Sócrates Online Eventos.
With libretto and direction by Esteban Grossy and choreographies by Vini Lee, K-Pop Dreams tells the story of Sunny, a Brazilian girl who tries to be accepted in the movement despite not having Asian descent. DreamTop, a national talent agency, seeks to repeat the success of Korean agencies and initiates a series of auditions to form a new musical group. Sunny - with the help of her best oriental friends, Min and Jessie - undergoes a complete transformation that leaves her with an Asian look and ends up being accepted by the production. But he soon realizes that it will not be easy to keep the hoax in such a competitive and demanding environment.
K-Pop Dreams, O Musical retrata o universo do movimento musical de maior sucesso global dos últimos tempos. O espetáculo ficará em cartaz de 14 de março a 05 de abril, aos sábados e domingos, no Teatro Claro SP.
O elenco é formado por 20 jovens que atuam, dançam e cantam ao vivo em mais uma superprodução da
Boom Produções
e
BRZ Produções
com produção local
Sócrates Online Eventos
.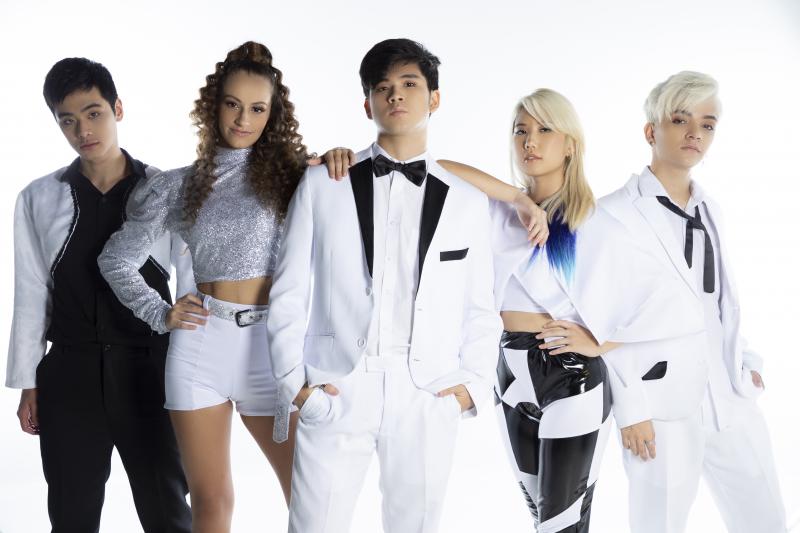 Com roteiro e direção de Esteban Grossy e coreografias de Vini Lee, K-Pop Dreams conta a história de Sunny, uma garota brasileira que tenta ser aceita no movimento apesar de não ter ascendência asiática. A DreamTop, uma agência nacional de talentos, procura repetir o sucesso das agências coreanas e inicia uma série de audições para formar um novo grupo musical. Sunny - com a ajuda de suas melhores amigas orientais, Min e Jessie - passa por uma completa transformação que a deixa com um visual asiático e acaba sendo aceita pela produção. Mas logo percebe que não será fácil manter a farsa em um ambiente tão competitivo e exigente.
Embalados por canções originais cantadas em português, inglês e coreano, além de sucessos de nomes como BTS, Blackpink, EXO, TXT, Red Velvet, TWICE, Monsta X, NCT-U, KARD, entre outros, o espetáculo mostra a luta diária de jovens buscando seus sonhos. Esforço diário, treinamentos exaustivos em busca da perfeição de movimentos, piruetas vocais, aulas de idiomas e extensas sessões de fotos somados a exigências contratuais, abusos físicos e psicológicos e preconceitos raciais ou sexuais resultam em inevitáveis problemas pessoais.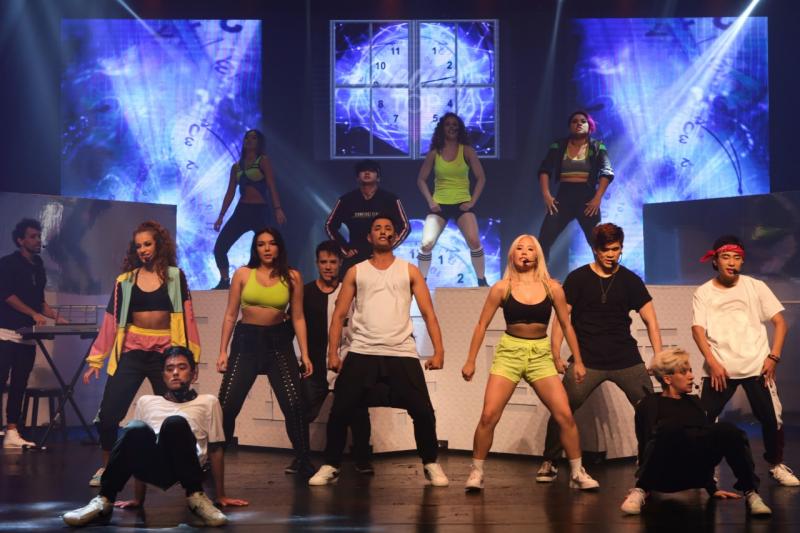 O lado dos outros envolvidos na realização do trabalho também é retratado por personagens como Angelina - inabalável mulher de negócios e CEO da agência - e Falcon e Fátima, profissionais de sua confiança que trabalham incansavelmente na criação de um novo fenômeno.
E assim o público é apresentado a um novo grupo musical. Jovens talentosos que atuam, cantam e dançam em um show vibrante e energético com todos os ingredientes que tornaram o K-Pop um fenômeno mundial: coreografias marcantes, figurinos modernos, efeitos visuais, música pop dançante com letras que falam sobre as angústias dos adolescentes e a pressão social para serem bem sucedidos.
Após a temporada em São Paulo, K-Pop Dreams, O Musical fará uma extensa turnê por Porto Alegre, Curitiba, Fortaleza, Recife, Rio de Janeiro, Brasília, Goiânia, entre outras cidades.
K-Pop Dreams, O Musical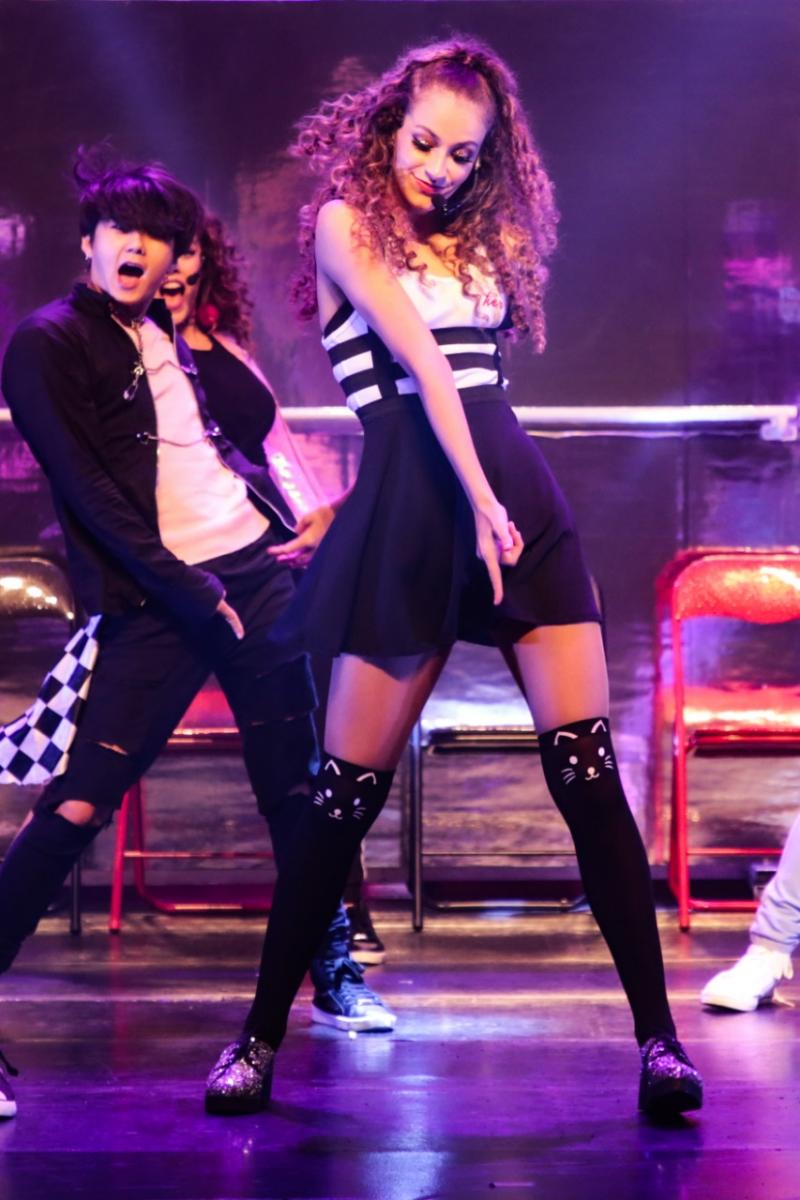 Direção: Esteban Grossy
Coreografia: Vini Lee
Elenco:
Anna Akisue - Min
Aya - Hyorin
Belli - Sunny
Cíntia Kawahara - Jessie
Erick Ryu - Will
Felipe Hideky - Falcon
Freddy - Back Dancer
Jacque Kinjo - Back Dancer
Jefferson Kucioyada - Sung
John Seabra - Djalma
Luciana Naomi - Back Dancer
Maria Netto - Angelina
Nina Sato - Fatima Jung
Teddy Shigueyama - Jae
Vini Lee - Chang
Yudchi Taniguti - Taeshin
Serviço:
Local: Teatro Claro SP - Shopping Vila Olímpia
Endereço: R. Olimpíadas, 360 - 5o andar - Vila Olímpia - São Paulo - SP - 04551-000
Classificação etária: 12 anos
Duração: 1h30 minutos
Capacidade: 800 lugares
Datas: Sábados e domingos de 14 de março a 05 de abril
14 e 15 de março
21 e 22 de março
28 e 29 de março
04 e 05 de abril
Horário: Sábado às 18h e Domingo às 17h30
Valores e setores:
- Plateia Central: R$180,00 (inteira) e R$90,00 (meia entrada)
- Plateia Lateral: R$160,00 (inteira) e R$80,00 (meia entrada)
- Balcão 1: R$120,00 (inteira) e R$60,00 (meia entrada)
- Balcão 2: R$90,00 (inteira) e R$45,00 (meia entrada)
Pagam Meia Entrada: crianças de 2 a 12 anos, sstudantes, idosos com 60 anos ou mais, jovens pertencentes a família de baixa renda, pessoas com deficiência, professores e profissionais da Rede Pública Municipal de Ensino.
Vendas Online: https://bileto.sympla.com.br/event/63515
Ponto de Venda Sem Taxa de Conveniência: Bilheteria Teatro CLARO SP
Bilheteria do Teatro Claro SP - Shopping Vila Olímpia
- R. Olimpíadas, 360 - Piso Térreo - Vila Olímpia - São Paulo - SP - 04551-000
De 2ª a sábado, das 10h às 22h | Domingos e feriados das 12h às 20h.
Formas de pagamento: Todos os cartões de crédito, débito. Não aceita cheques.
Cliente Claro Clube: Limitado a 4 ingressos por sessão. Necessário informar o número do CPF do titular no ato da compra e apresentação da fatura na entrada do evento. Válido nas compras realizadas na bilheteria do Teatro e site da Sympla.
Siga K-Pop Dreams
Site | Twitter | Instagram | Facebook | Youtube