Tanglewood Music Festival Presents Staged Productions Of Leonard Bernstein's ON THE TOWN, TROUBLE IN TAHITI, and More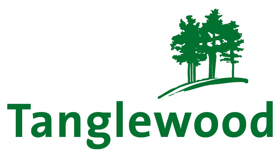 As a major highlight of its summer-long celebration, June 15-September 2, of the centennial of Leonard Bernstein's birth, Tanglewood, the summer home of the Boston Symphony Orchestra (BSO) in Lenox, MA, has programmed several fully staged and semi-staged productions of Leonard Bernstein's work written for the stage, featuring several Tony Award-winning Broadway performers, choreographers, and directors.
---
ON THE TOWN (semi-staged production)
Boston Pops Orchestra, Keith Lockhart, conductor Kathleen Marshall, director and choreographer David Chase, music director
Saturday, July 7 at 8 p.m.
Tanglewood Shed
also performed at Symphony Hall on Friday, May 31 and Saturday, June 1 at 8 p.m.
The production features Tony-Award winning actor Brandon Victor Dixon (Shuffle Along..., Hamilton) as Gabey, Christian Dante White (Hello, Dolly!, The Book of Mormon) as Chip, Andy Karl (Groundhog Day, On the Twentieth Century) as Ozzie, Megan Lawrence (Urinetown, Hair) as Claire, Tony Award-winning actress Andrea Martin (Pippin, Noises Off) as Madame Dilly, Laura Osnes (Cinderella, Bandstand) as Claire, Georgina Pazoguin as Ivy, and Marc Kudisch as Pitkin. Kim Faure, Robert Hartwell, Anne Horak, Kevin Munhall, Jeffrey Schecter, Eric Sciotto, Erica Sweany, and Megan Sikora are members of the ensemble. A collaboration with choreographer Jerome Robbins and the writing team of Betty Comden and Adolph Green, Leonard Bernstein's On the Town-the story of Three Sailors on shore leave in New York City-arrived on Broadway in December 1944, when he was just twenty-six. Based on his popular ballet collaboration with Robbins, Fancy Free (being performed August 18), it was not only his first musical, it was a first for Comden and Green, who would become Broadway and Hollywood legends in their own right. Hit songs include "New York, New York" and "Some Other Time."
---
TROUBLE IN TAHITI (semi-staged production)
BSO instrumental ensemble conducted by Charles Prince Jamie Bernstein, director
With Alexandra Silber, soprano, and Nathan Gunn, baritone
Vocal Ensemble: Kerstin Anderson, soprano; William Ferguson, tenor; Christopher Herbert, baritone
Thursday, July 12, 8 p.m. Ozawa Hall
The lyrical, jazzy style of Leonard Bernstein's 1952 one-act opera Trouble in Tahiti has much in common with On the Town and West Side Story (concert version being performed on July 28). Bernstein himself wrote the libretto; the scenario revolves around Dinah and her husband Sam's disaffection with their rat-race, suburban life. The plot has nothing to do with Tahiti; the title comes from a romantic movie Dinah contrasts with her workaday, unromantic existence. Trouble in Tahiti was premiered in June 1952 at Brandeis University, where Bernstein was on the faculty, and was presented by NBC on television the following November. The program also includes selections from the Bernstein Songbook.
---
A QUIET PLACE (fully staged production)
Chamber ensemble version by Garth Edwin Sunderland
Tanglewood Music Center Orchestra and Tanglewood Music Center Vocal Fellows
Stefan Asbury, Conductor
Peter Kazaras, Director
Terese Wadden, Costume Designer
Barbara Samuels, Lighting Designer
Thursday, August 9, 8 p.m. Ozawa Hall
The cast includes Elaine Daiber (Dede), Daniel McGrew (Francois), TMC alumnus Dominik Belavy (Junior), TMC alumnus Ryne Cherry (Sam), Alex Longnecker (Analyst), Thomas West (Bill), Edward Vogel (Doc), Eric Carey (Funeral Director), Kelly Newberry (Mrs. Doc), Olivia Cosio (Susie), and Robin Steitz, Rebecca Printz, Chance Jonas-O'Toole, and William Socolof (Quartet of Mourners) Conceived as a sequel to his 1952 one-act opera Trouble in Tahiti and to be heard here in a recent new version for chamber ensemble, A Quiet Place-Bernstein's final work for the stage-was originally premiered in 1983 on a double bill with Trouble in Tahiti. Providing an intimate picture of family relationships, the story rejoins Sam from Trouble in Tahiti years later, following Dinah's unexpected death. Entering the picture are their son Junior, daughter Dede, and her husband (and Junior's former boyfriend) François. The final, closing scene for Sam and the three young people brings closure and hope to their lives.
---
FANCY FREE (fully staged production)
Boston Symphony Orchestra, Andris Nelsons, Conductor
Featuring Boston Ballet, Mikko Nissinen, Artistic Director
Saturday, August 18, 8 p.m.
Tanglewood Shed
When Leonard Bernstein and Jerome Robbins created the hit ballet Fancy Free in 1944, each was just twenty-five years old. Bernstein's first ballet score and Robbins' first full-scale choreographic effort, it catapulted both men to stardom. In what would become his signature style, Robbins combined classical choreography with jazz and popular dance moves. Just months after Fancy Free was premiered at the old Metropolitan Opera House, its scenario had become the basis for Bernstein and Robbins' hit Broadway musical On the Town. It is a rare opportunity to have a major symphonic orchestra perform the score to this captivating choreographic essay. The program will also feature Divertimento for Orchestra, and Serenade (after Plato's "Symposium"), for violin and orchestra.
---
CANDIDE (fully staged production)
Performed by The Knights
Eric Jacobsen, conductor
Alison Moritz, stage director
John Heginbotham, choreographer
Aaron Copp, lighting designer
Amanda Seymour, costume designer
Featuring Miles Mykkanen, tenor (Candide); Sharleen Joynt, soprano (Cunegonde); Margaret Gawrysiak, mezzosoprano (Old Lady); Evan Jones, baritone (Pangloss/Voltaire/Cacambo); Alexander Elliott, baritone (Maximillian/Grand Inquisitor/etc.); Alex Mansoori, tenor, Baron/Governor/Vanderdendur/ Ragotski); Gabriel Preisser, baritone (Maximilian/Grand Inquisitor); Sarah Larsen, mezzo-soprano (Paquette); Courtney Lopes and John Eirich, dancers
Wednesday, August 22, 8 p.m. and Thursday, August 23, 8 p.m., Ozawa Hall Leonard Bernstein's delightful 1956 comic operetta Candide is based on the 18th-cent
ury philosopher Voltaire's satirical novel, which follows the title character's traumatic adventures in imperial Europe and semi-civilized South America. All the while, his teacher's philosophy of "All's for the best in this best of all possible worlds" is put to the test. His vain sweetheart Cunegonde undergoes even worse trials as they're separated and reunited. Lillian Hellman wrote the original play; the song lyrics were mostly by poet Richard Wilbur. The score includes such familiar numbers as "Glitter and Be Gay" and "Make Our Garden Grow."
---
The 2018 Tanglewood season celebration culminates in The Bernstein Centennial Celebration at Tanglewood-A Gala Concert on August 25-Bernstein's birth date.
Artists and ensembles to be featured include host/vocalist Audra McDonald, conductors Andris Nelsons, Keith Lockhart, John Williams, Christoph Eschenbach, and Michael Tilson Thomas; classical music artists Midori, Thomas Hampson, Isabel Leonard, Yo-Yo Ma, Kian Soltani, Nadine Sierra, and Susan Graham, Broadway stars Jessica Vosk and Tony Yazbeck, and the Tanglewood Festival Chorus, all joining the Boston Symphony Orchestra with musicians from the New York Philharmonic, Vienna Philharmonic, Israel Philharmonic, Tanglewood Music Center Orchestra, and Pacific Music and Schleswig-Holstein festivals. The Boston Symphony Orchestra is currently in discussions about a television broadcast opportunity that would bring the August 25 concert to a worldwide audience, with further details to be announced soon.
Overall, the season will include 14 programs featuring works by Bernstein (including theatrical pieces and orchestral and vocal works), 7 programs spotlighting works central to Bernstein's life as a conductor and pianist, and many chamber music performances featuring his compositions.
One of the premier summer music festivals in the world and summer home of the Boston Symphony Orchestra since 1937, Tanglewood is located in the beautiful Berkshire Hills, between Stockbridge and Lenox, Massachusetts. Launching a new chapter in the illustrious festival's 80-year history, Tanglewood has begun construction of a new multi-use, multi-season, four-building complex designed to support the performance and rehearsal activities of the Tanglewood Music Center and be the focal point of a new initiative, the Tanglewood Learning Institute, offering wide-ranging education and enrichment programs designed to enhance the patron experience; the new buildings are scheduled to open in summer 2019. Tickets for the 2018 Tanglewood season, $12-$160, are available through Tanglewood's website, www.tanglewood.org, SymphonyCharge at 888-266-1200, and at the Symphony Hall Box Office at 301 Massachusetts Avenue, Boston MA.
Related Articles View More Boston

Stories

Shows
More Hot Stories For You