Latest News on Margaret Gawrysiak
Margaret Gawrysiak News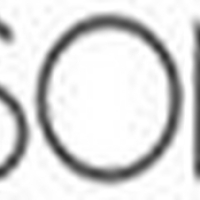 Madison Opera's Annual OPERA IN THE PARK Set for Saturday, July 23
by A.A. Cristi - Jun 20, 2022
Madison Opera's Opera in the Park celebrates its twenty-first year on Saturday, July 23 at 8pm in Garner Park on Madison's West Side.  The free annual concert of opera and Broadway hits returns in full force this summer with both the Madison Opera Chorus and the Madison Symphony Orchestra.  Audience members from across Wisconsin will join each other with picnic baskets and light sticks to listen to beautiful music under the stars...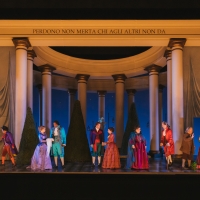 BWW Review: THE MARRIAGE OF FIGARO at McCaw Hall
by Erica Miner - May 8, 2022
If ever an opera could be described as "easy listening" and flawlessly engaging, Figaro would qualify hands down
Summer At The Center Entertains And Enriches With Movies, Live Music, Online Festivals And Outdoor Art
by A.A. Cristi - Jun 1, 2021
As our region and the world transition from a time of isolation to a return to public gathering, Seattle Center is just beginning to dip our toes into the notion of in-person events. As Seattle Center heads into the summer season, many activities on the grounds will resume. Here are things to do on campus and online this Summer at the Center.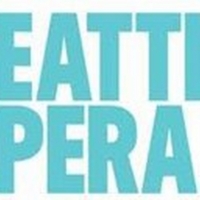 Seattle Opera Unveils First Outdoor Recital Seriesâ€"and More
by A.A. Cristi - May 19, 2021
From a new streaming production of Tosca filmed at a historic Seattle cathedral, to live outdoor recitals at Seattle Center, and a conductor dialogue on race and gender, there's plenty of ways to engage with music through Seattle Opera's June offerings.
Seattle Opera Films FLIGHT At The Museum Of Flight
by A.A. Cristi - Mar 23, 2021
Picture yourself at the airport: the excited rush of people coming and going. The roar of planes taking off. Familiar sights of suitcases, pilots, people lining up, and—the enchanting sounds of opera?!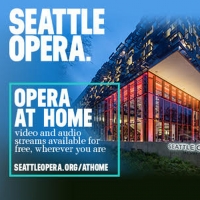 Music and Arts Lovers Can Now Purchase 'Single Tickets' to Seattle Opera Streams
by Chloe Rabinowitz - Jan 6, 2021
Seattle Opera is introducing "single tickets" to its 2021 streaming productions of Don Giovanni, Flight, and Tosca—plus a bonus reprise of The Elixir of Love. This is the company's first foray into pay-per-view streaming content, which can be enjoyed by opera lovers worldwide.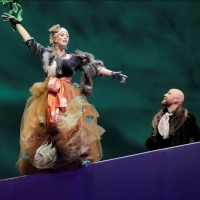 Upcoming Opera Live Streams And On-Demand Content
by A.A. Cristi - Jun 26, 2020
Here's a look at some of the newly added and upcoming streams being offered by opera companies across North America:
Seattle Opera Presents THE DRUNKEN TENOR: QUARANTINI EDITION
by Chloe Rabinowitz - May 19, 2020
What happens when the world's most irresponsible tenor performs the world's most beautiful music? Find out on June 12 during The Drunken Tenor: Quarantini Edition! In this special online concert, Robert McPherson reprises his hilarious act (described as a?oeJack Black meets Pavarottia??) on Seattle Opera's Facebook, YouTube, and website.
Seattle Opera Launches 'Songs Of Summer' Performances
by A.A. Cristi - May 6, 2020
Not even a global pandemic can shut down the power of music. In the face of COVID-19, Seattle Opera and other arts groups are finding creative new ways to perform. This week, Seattle Opera announced its new recital series, Songs of Summer, which will bring beloved singers to a new stagea?"your phone, tablet, or computer screen. Beginning weekly on May 28, recitals will be available to stream on Seattle Opera's website, Facebook, and YouTube. Â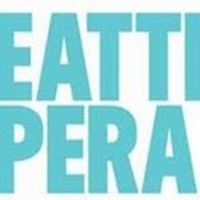 Seattle Opera Presents Eugene Onegin
by A.A. Cristi - Nov 18, 2019
Leave everyday life in Puget Sound behind this January and step into the splendor of 1800s Russia. Seattle Opera's Eugene Onegin will offer audiences lush orchestrations by Tchaikovsky, elegant ballroom dances, grand sets, and period costumes worthy of The Last Czars on Netflix.