Provincetown Tennessee Williams Theater Festival Announces The First Annual EQUINOX PARTY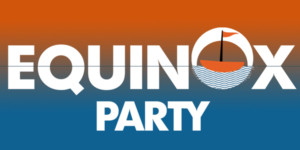 The Provincetown Tennessee Williams Theater Festival and The Masthead Resort and Cottages are pleased to launch the first annual Equinox Party. The event, produced in partnership with local website ptownie.com and with South Dennis craft brewery Devil's Purse Brewing Co., will be held at 31-41 Commercial Street in Provincetown on Saturday, September 16, from 3 p.m. to sunset.
Tickets are available at twptown.org. Entry to the event includes free spirits and beer, plus a special performance by Funktapuss, a Hyannis-based, six-piece band playing funk, jazz, hip-hop, and soul. Tickets are $20 in advance, $25 at the door, or $100 for "Funkstar" status.
Funkstar tickets include an $80 tax-deductible donation to the Festival. Funkstars will receive a free pass to the Pirate's Ball at Town Hall on September 21, plus a special additional benefit to be announced before the Festival.
Proceeds benefit the Provincetown Tennessee Williams Theater Festival, which brings four days of international theater and performance to Provincetown September 21-24. For the full line-up of shows - featuring performers from Philadelphia, Texas, South Africa, Turkey, Ghana, New York, Los Angeles, and the Cape - visit twptown.org.
Says Festival Executive Director Jef Hall-Flavin: "So many people tell me that fall is their favorite time of year in Provincetown, and I have to agree! September is a breathtakingly beautiful month, and it's time we had a big town-wide party to celebrate the coming of fall. The end of the season is a mixed blessing in any tourist town. As the crowds thin, there is a bittersweet feeling that those long, hot days are ending. As much as we love summer, the people who live and work in Provincetown look forward to fall. It's our time of year, when we can take a breath and enjoy the fruits of our labor.
"This year, we wanted to inaugurate a new tradition that everyone in town can look forward to: the Equinox Party. We think fall is a great time to celebrate what makes Provincetown so amazing: the people that live here!
"The autumnal equinox is also a great moment to kick off the Tennessee Williams Festival, which happens at the end of every September. Each year at the Festival, we try to capture the essence of that transition from summer to fall. We're immensely proud of our hometown, and we hope this new annual party will become a must for everyone in P'town."
About Funktapuss
In the band's own words, Funktapuss is "a six-piece groove factory that churns out smooth, sweaty New England style funk. Popping bass lines and hot guitar drive the bopping rhythm section, the backdrop to the band's smooth, sexy vocals. With funky keyboards and saxophone added to the mix, Funktapuss keeps the crowds smiling and feet on the dance floor...
"From concert halls, to the bar, to the club, Funktapuss is a machine that brings the party wherever they go. They can rock a huge late-night festival crowd, or have heads bobbing in the jazz club. If you ever wondered what it would sound like if Stevie Wonder and Maceo Parker got together, you're going to want to check out Funktapuss."
The music of Funktapuss comprises original tunes and influences from such artists as Stevie Wonder, Soulive, Maceo Parker, and Victor Wooten, and many more that create music that hits you where it needs to.
The lead singer of Funktapuss, La Tez, appeared in the world premiere of the Williams play Green Eyes at the Provincetown TW Theater Festival in 2008.
About the Provincetown Tennessee Williams Theater Festival
The Provincetown Tennessee Williams Theater Festival was founded in 2006 in Provincetown - the birthplace of modern American theater - where Williams worked on many of his major plays during the 1940s. The TW Festival is the nation's largest performing arts festival dedicated to celebrating and expanding an understanding of the full breadth of the work of America's great playwright. Each year, theater artists from around the globe perform classic and innovative productions to celebrate Williams' enduring influence in the 21st century, hosted by venues throughout the seaside village. For more details, visit twptown.org and follow the Festival on Facebook.
This Festival is funded in part by the Provincetown Tourism Fund, and is presented by Sage Inn & Lounge.
Related Articles View More Boston

Stories

Shows
More Hot Stories For You