Photos: First Look at Reagle Music Theatre's THOROUGHLY MODERN MILLIE
Reagle Music Theatre of Greater Boston will bring the bright lights of 1920's New York City to the stage with the Tony Award-winning musical comedy THOROUGHLY MODERN MILLIE from tonight, July 7, through July 17, 2016. Millie will run for eight performances at the Robinson Theatre (617 Lexington St. Waltham, MA, 02452). BroadwayWorld has a first look at the cast in action below!
Directed by Broadway veteran Cynthia Thole (Me and My Girl), Millie will star Gabrielle Carrubba (American Idol Season 11, Spring Awakening) as Millie Dillmount, a small-town girl who arrives in New York City to lead a thoroughly modern life. Millie will also feature Maryann Zschau (Nunsense National Tour) reprising her IRNE Award-winning role as Mrs. Meers (Reagle Music Theater 2006) and IRNE nominee Mark Linehan (Shrek The Musical, South Pacific) as Trevor Graydon. This lavish musical is filled with fabulous flappers, eccentric New Yorkers and soaring musical numbers including "Forget About the Boy" and "Only In New York."
The winner of six Tony Awards including Best Musical, THOROUGHLY MODERN MILLIE was the most awarded new show on Broadway in 2002. Based on the 1967 Academy Award-winning film, THOROUGHLY MODERN MILLIE takes you back to the height of the Jazz Age in New York City, when "moderns" including a flapper named Millie Dillmount were bobbing their hair, raising their hemlines, entering the workforce, and rewriting the rules of love. Filled with frisky flappers, dashing leading men and a dragon-lady of a villainess audiences will love to hate, THOROUGHLY MODERN MILLIE is a perfectly constructed evening of madcap merriment.
Book by Richard Morris and Dick Scanlan. New Music by Jeanine Tesori. New Lyrics by Dick Scanlan. Original Story and Screenplay by Richard Morris for the Universal Picture Film.
Single adult tickets are $35-$63; discounts apply for seniors, students and groups of 10 or more. Tickets can be purchased at www.reaglemusictheatre.com, by calling 781-891-5600, or at the theater box office.
THOROUGHLY MODERN MILLIE is presented through special arrangement with Music Theatre International (MTI). All authorized performance materials are also supplied by MTI. www.MTIShows.com??
Photos Courtesy Reagle Music Theatre/©Herb Philpott

Gabi Carrubba as Millie Dillmount (center) and ensemble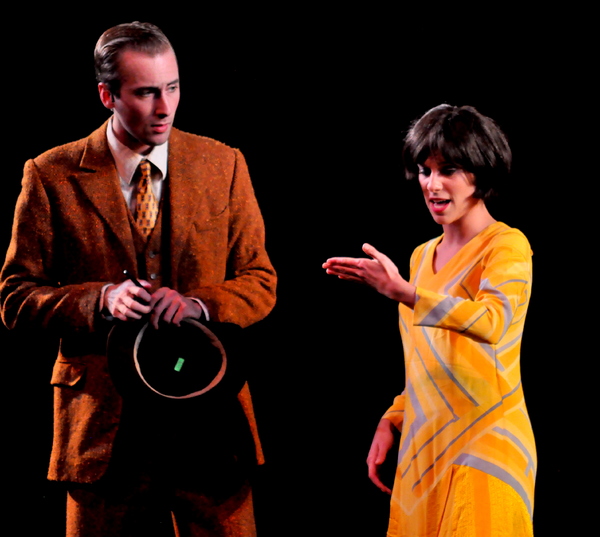 Andrew Tighe as Jimmy Smith (left) and Gabi Carrubba as Millie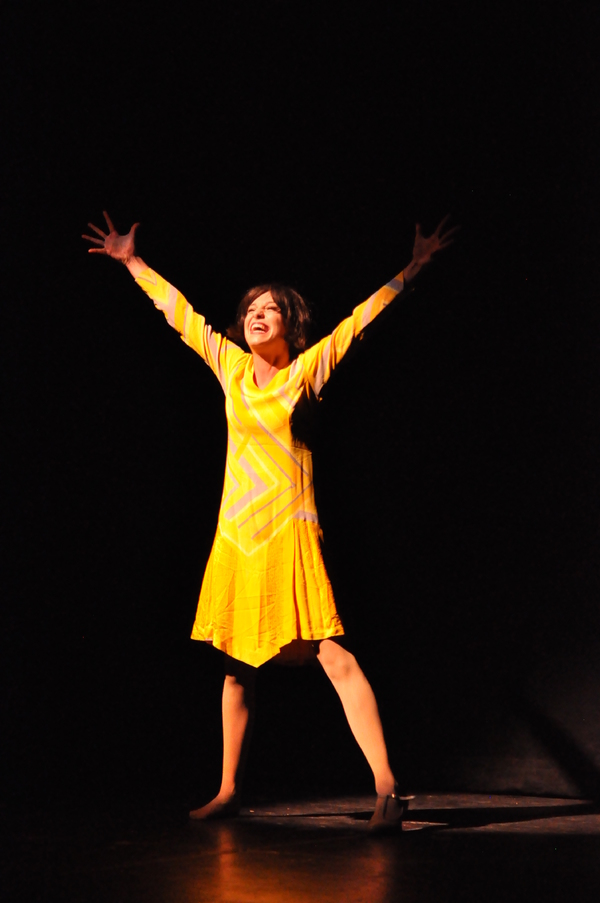 Gabi Carrubba as Millie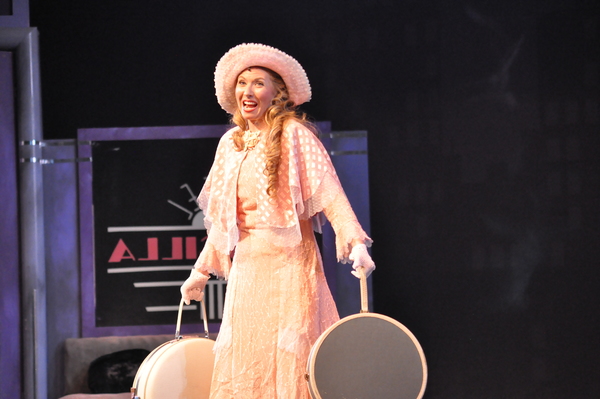 Caitlyn Oenbrink as Miss Dorothy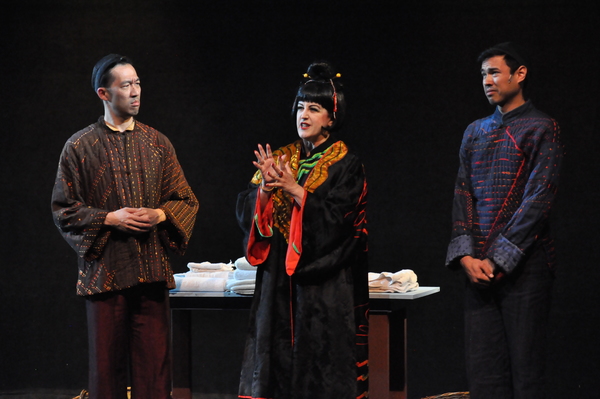 Kai Chao as Ching Ho (left), Marann Zschau as Mrs. Meers and Eiji Miura as Bun Foo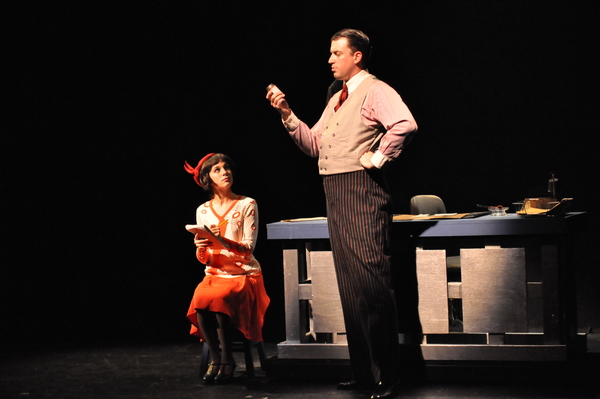 Gabi Carrubba as Millie (left) and Mark Linehan as Trevor Graydon peform 'The Speed Test'

Gabi Carrubba as Millie and Mark Linehan as Trevor Graydon (center) and ensemble perform 'The Speed Test'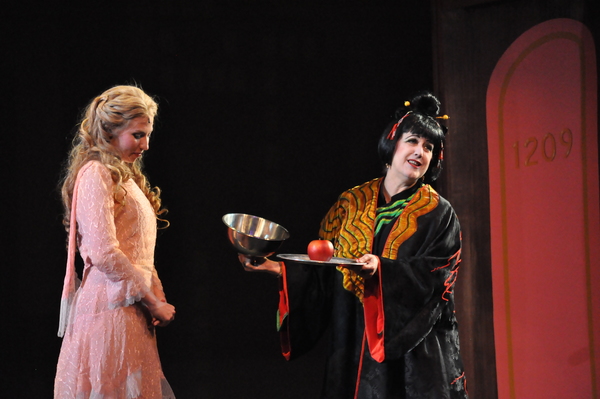 Caitlyn Oenbrink as Miss Dorothy (left) and Maryann Zschau as Mrs. Meers

Maryann Zschau as Mrs. Meers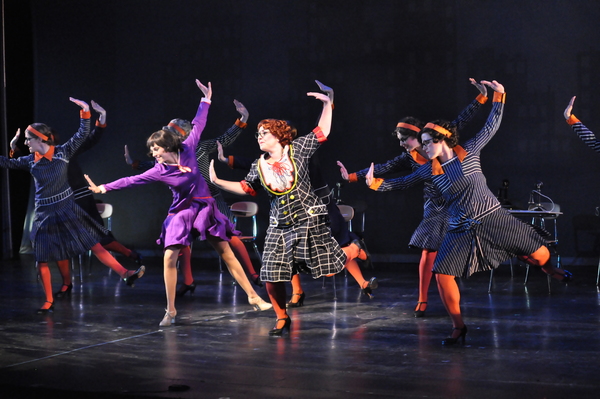 Molly Keane-Dreyer as Miss Flannery (center), Gabi Carrubba as Millie (center, left) and ensemble perform 'Forget About the Boy'

Gabi Carrubba as Millie (center, left) and ensemble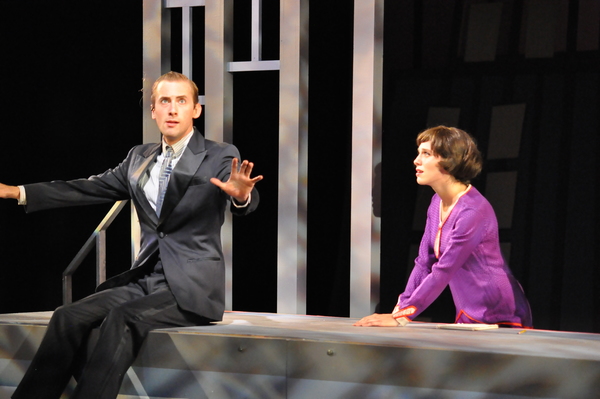 Andrew Tighe as Jimmy Smith and Gabi Carrubba as Millie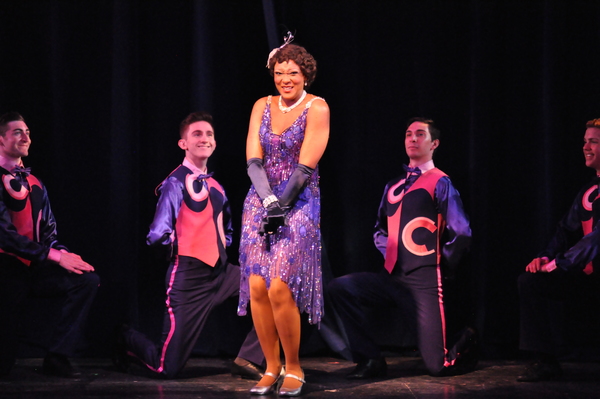 Robyn Payne as Muzzy Von Hossmere (center) and ensemble perform 'As Long I'm Here with You'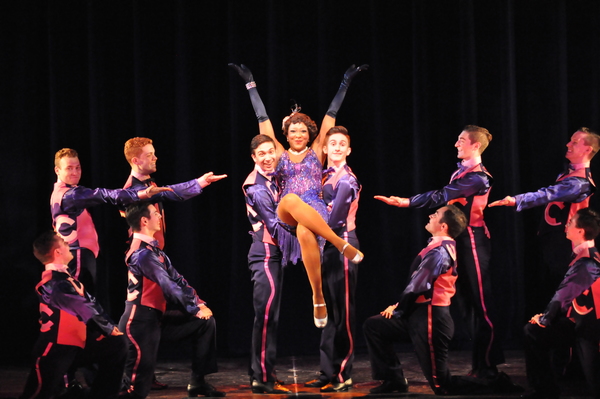 Robyn Payne as Muzzy Von Hossmere (center) and ensemble perform 'As Long I'm Here with You'

Gabi Carrubba as Mille (left) and Robyn Payne as Muzzy Von Hossmere

Robyn Payne as Muzzy Von Hossmere (left) and Maryann Zschau as Mrs. Meers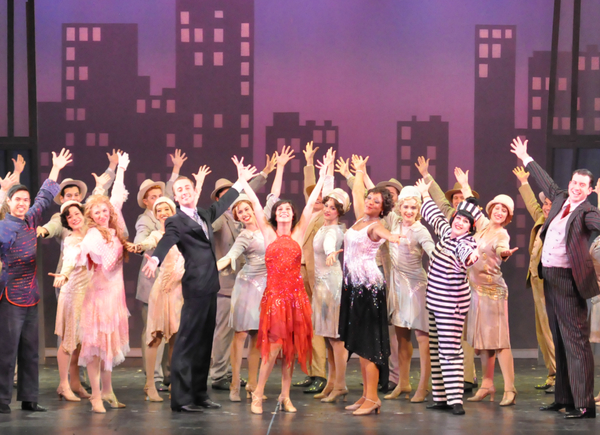 The full company of THOROUGHLY MODERN MILLIE