Photos: Inside Opening Night of Barrington Stage's SEE HOW THEY RUN
Barrington Stage Company, the award-winning theatre in downtown Pittsfield, under the leadership of Artistic Director, Julianne Boyd, and Managing Director, TriStan Wilson, continues its 2012 season with Philip King's farce, See How They Run, now through August 26, 2012, on the Boyd-Quinson Mainstage (30 Union Street, Pittsfield). BroadwayWorld brings you photos from opening night below! 
Before there was
Michael Frayn
's Noises Off, there was
Philip King
's See How They Run, which proves the British know what they are doing when it comes to creating door-slamming hilarity. See How They Run takes its title is a line from the nursery rhyme "Three Blind Mice." King's whirlwind comedy is set during World War II, in the living room of a vicarage in the fictitious village of Merton-cum-Middlewick, as a young vicar's wife tries to fit into a small, tightly knit English village. Prepare to be out of breath from laughter as mistaken identities and ludicrous situations run wild in this irrepressible English farce.
Performances of See How They Run will take place at Barrington Stage Company's Boyd-Quinson Mainstage located at 30 Union Street, Pittsfield, from August 9 through 26. For more about Barrington and the production, visit www.barringtonstageco.org.
Photo credit: Stephen Sorokoff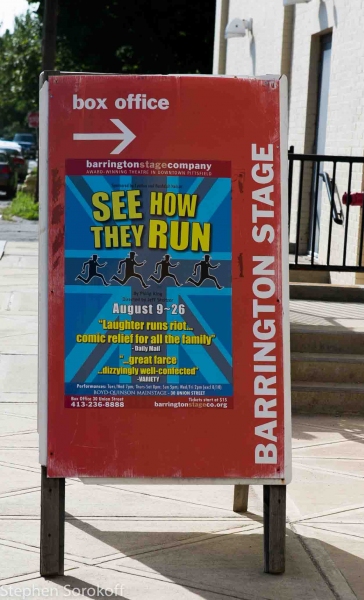 Barrington Stage Company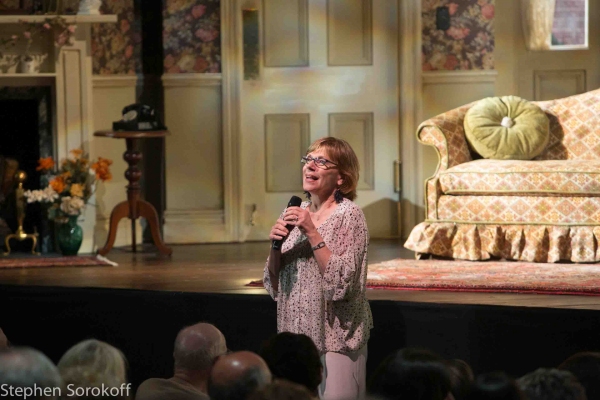 Julianne Boyd Artistic Director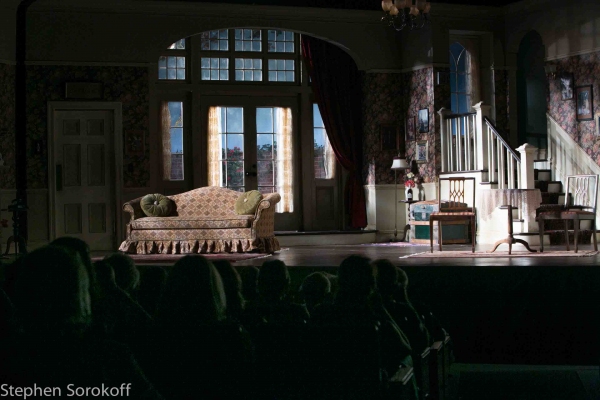 Boyd-Quinson Mainstage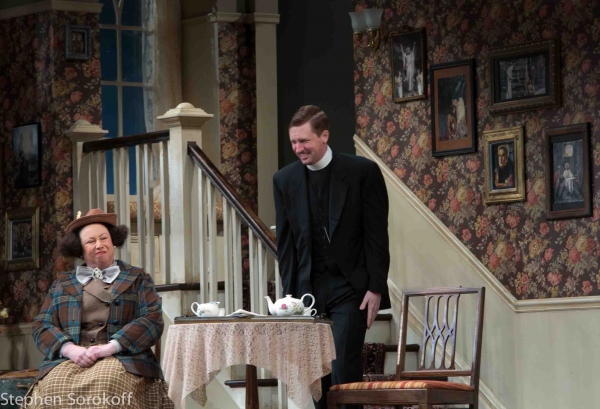 Michele Tauber & Cary Donaldson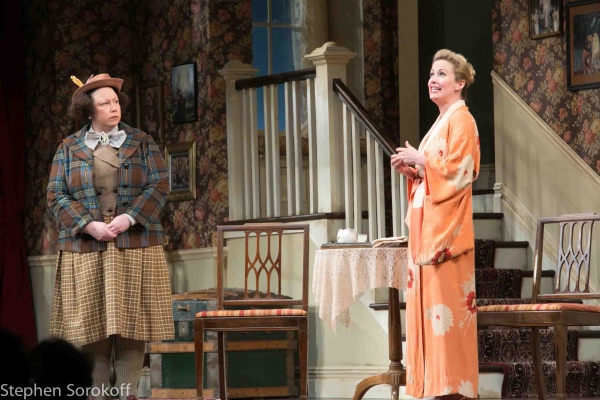 Michele Tauber & Lisa McCormick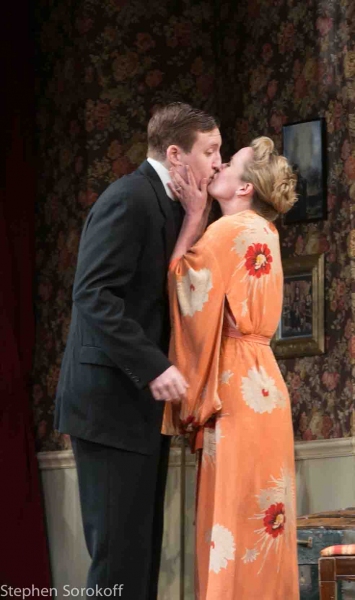 Cary Donaldson & Lisa McCormick

Michele Tauber, Michael Brusasco, DIna Thomas

Michael Brusasco & DIna Thomas

Michael Brusasco, Lisa McCormick, DIna Thomas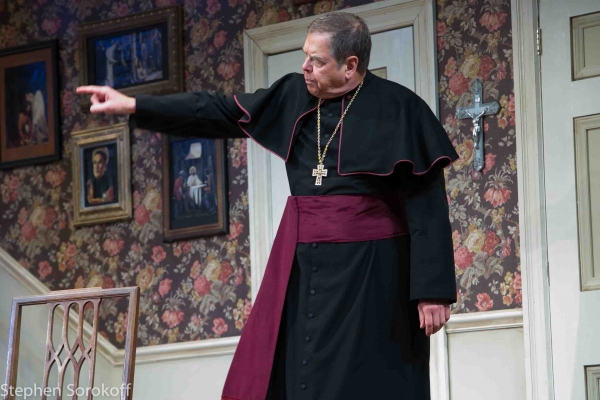 Keith Jochim

Michele Tauber, Lisa McCormick, DIna Thomas

Jeff Brooks, Michael Brusasco, Lisa McCormick, DIna Thomas

Michael Brusasco, Jeff Brooks, Lisa McCormick

Jeff Brooks, Lisa McCormick, Cary Donaldson, DIna Thomas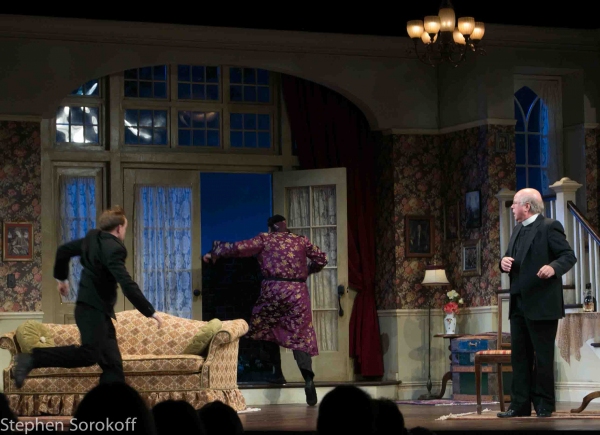 Jim Schubin, Keith Jochim, Jeff Brooks

Michael Brusasco, Jeff Brooks, Michele Tauber, DIna Thomas Keith Jochim

Lisa McCormick, Jim Schubin, Cary Donaldson

Keith Jochim, Jeff Brooks, Lisa, McCormick, Michael Brusasco, Andy Nogasky, Jim Schubin

DIna Thomas, Michael Brusasco, Lisa McCormick, Cary Donaldson