Photo Coverage: Inside Barrington Stage Company Benefit Honoring John Rando!
Over the past hundred years the theater community has celebrated some of the most notable events in Broadway's history at the Friars Club. Last night the Barrington Stage Co. the award-winning theatre in Downtown Pittsfield, Ma. under the leadership of Artistic Director Julianne Boyd held their New York City Benefit in the legendary building where so many legends of the theater community have socialized and entertained each other. John Rando the famed director was celebrated for his extraordinary talent and his contributions to BSC. John has directed two of the most popular musicals in BSC history, The Pirates of Penzance and On the Town, which transferred to Broadway and received four Tony Award nominations, including Best Director. At BSC John also directed The Royal Family of Broadway and Guys and Dolls and on Broadway, he won a Tony Award for his direction of Urinetown, The Musical.
The Araca Group served as Honorary Chairs of the event which was chaired by Eda Sorokoff with co-chairs Jamie deRoy, Clara Londoner, and Rosita Sarnoff.
It was a thrilling evening and after food and drink in the Barbra Streisand and Milton Berle Rooms of the Friars Club the "Monastery" full of Barrington Stage Co. supporters headed to the Frank Sinatra Dining Room for a spectacular 2 hours of entertainment from some of BSC and Broadway's most celebrated entertainers. Julianne Boyd then presented John Rando with the William Finn Award for Innovation and Excellence in Musical Theatre.
The evening started with remarks by Marita Glodt, President and Mary Ann Quinson Board Chair after which it was "show time" hosted by Harriet Harris and Roger Bart, with performances by: Scarlett Strallen, Bryce Pinkham, David Garrison, Jeff McCarthy, Daniel Marcus, Erin Dilly, Elizabeth Stanley, Arnie Burton, Clyde Alves, Daivid Ives, (Playwright) Nicole Turner, Jill Paice, Will Swenson, Janet Dacal and Nicole Ortiz.
Barrington Stage Company recently announced three productions for their upcoming 25th season - Into the Woods, the musical classic by Stephen Sondheim and James Lapine; the world premiere new musical Fall Springs, by Niko Tsakalakos and Peter Sinn Nachtrieb; and Gertrude and Claudius, a new play by Mark St. Germain.
Presented on the Boyd-Quinson Mainstage, Into the Woods features music and lyrics by 13-time Tony Award winner Stephen Sondheim, a book by James Lapine (Sunday in the Park with George) and was originally directed on Broadway by James Lapine. Musical direction is by BSC Associate Artist Darren R. Cohen (BSC's West Side Story) with direction by BSC Associate Artist Joe Calarco (BSC's Ragtime).
BSC's 2019 Season will also include the world premiere of the musical Fall Springs, featuring music and lyrics by Niko Tsakalakos (BSC's Pool Boy), book and lyrics by Peter Sinn Nachtrieb (Boom) and direction by Stephen Brackett (Be More Chill).
In 2019 Barrington Stage will also present a new play by BSC Associate Artist Mark St. Germain (Dancing Lessons, Freud's Last Session), Gertrude and Claudius, based on the novel by John Updike, featuring direction by Julianne Boyd (BSC's West Side Story, Company).
2019 Season Passes are now on sale and available at www.barringtonstageco.org or by calling 413-236-8888 or visiting the box office (122 North Street, Pittsfield, MA 01201). Single tickets for Into the Woods, Fall Springs and Gertrude and Claudius will be available in March 2019.
Barrington Stage Company (BSC) is an award-winning regional theatre located in Pittsfield, MA, in the heart of the Berkshires. Co-founded in 1995 by Artistic Director Julianne Boyd, BSC has a three-fold mission: to present top-notch, compelling work; to develop new plays and musicals; and to find fresh, bold ways of bringing new audiences into the theatre-especially young people. Barrington Stage garnered national attention in 2004 when it premiered William Finn and Rachel Sheinkin's musical hit The 25th Annual Putnam County Spelling Bee, which later transferred to Broadway where it won two Tony Awards. In 2009, BSC premiered Mark St. Germain's Freud's Last Session, which later moved Off Broadway and played for two years. St. Germain's Becoming Dr. Ruth (which premiered at BSC as Dr. Ruth, All the Way) played Off Broadway at The Westside Theatre. BSC's all-time record-breaking musical On the Town was originally produced at BSC in 2013 before transferring to Broadway, where it was nominated for four Tony Awards including Best Musical Revival. In 2016, Barrington Stage swept the first annual Berkshire Theatre Awards by winning 20 out of the 25 awards. Also in 2016, BSC produced the world premiere of American Son, which won the Laurents/Hatcher Award for Best New Play and is now playing on Broadway. In 2017, BSC produced the much-lauded revival of Stephen Sondheim and George Furth's Company, starring Aaron Tveit. In 2018, BSC produced the critically-acclaimed production of West Side Story in honor of Leonard Bernstein and Jerome Robbins' 100th birthdays. BSC has won the Best of the Berkshires Readers' Choice for Best Live Theatre for the past two years. 2019 marks BSC's 25th Season Anniversary.
FOR MORE INFORMATION, VISIT WWW.BARRINGTONSTAGECO.ORG
Article & Photos by: Stephen Sorokoff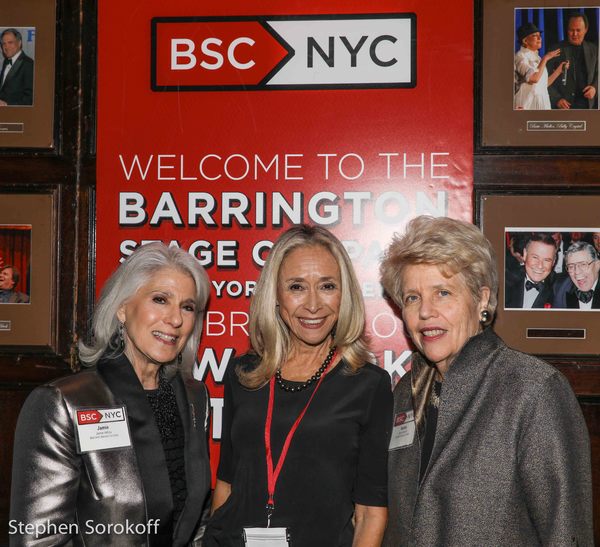 Jamie deRoy, co-chair, Eda Sorokoff, Chair, Rosita Sarnoff, co-chair

Marita Glodt, President BSC

Mary Ann Quinson, Board Chair, BSC

Bryce Pinkham & Scarlett Strallen

Scarlett Strallen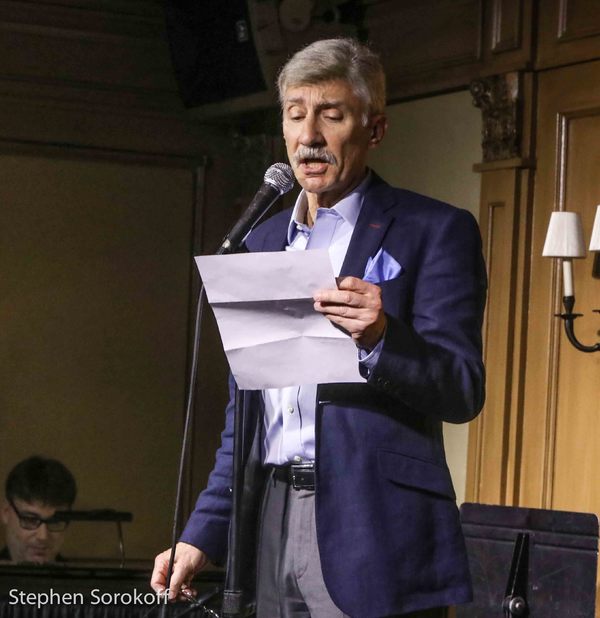 David Garrison

Matthew Rego, Araca Group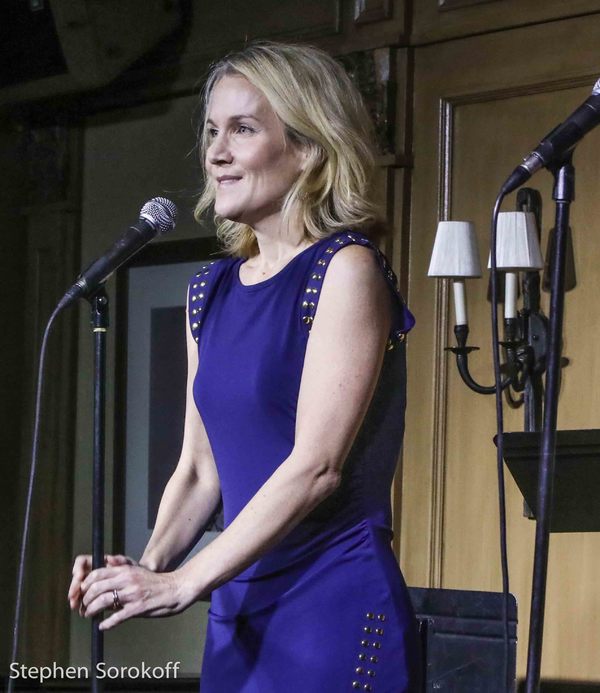 Erin Dilly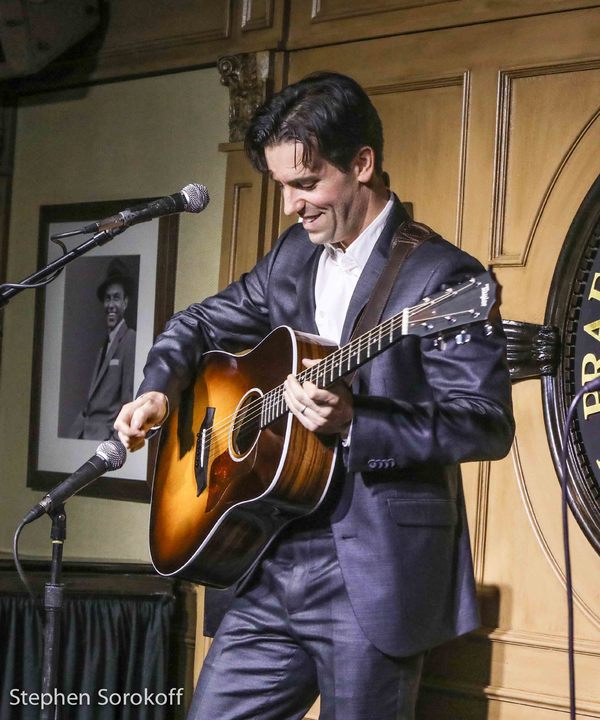 Clyde Alves

Elizabeth Stanley

Arnie Burton

David Ives

Nicole Turner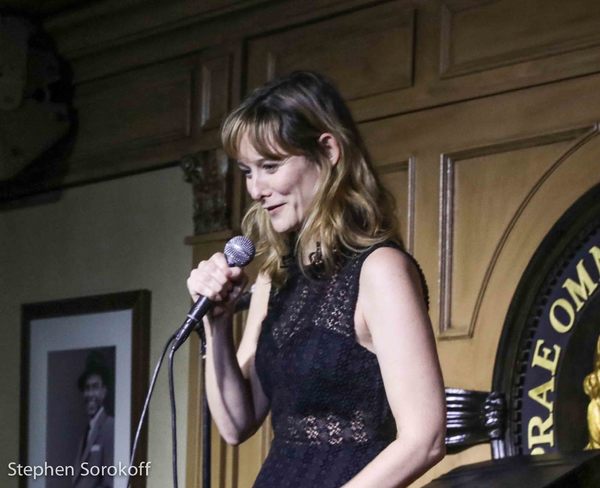 Jill Paice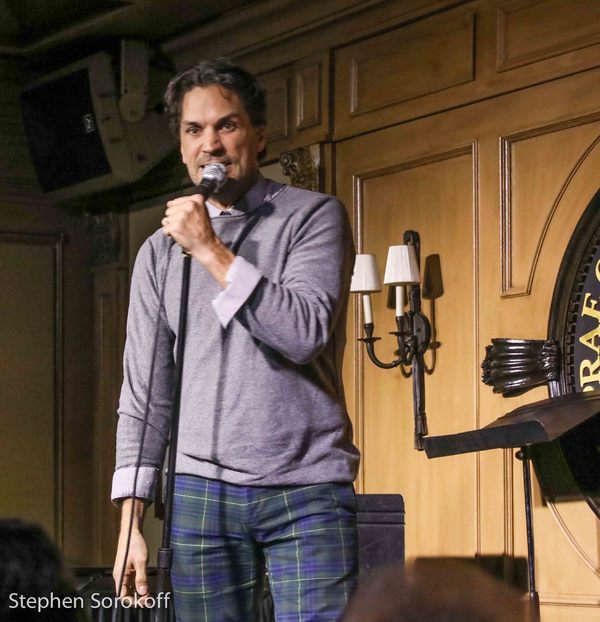 Will Swenson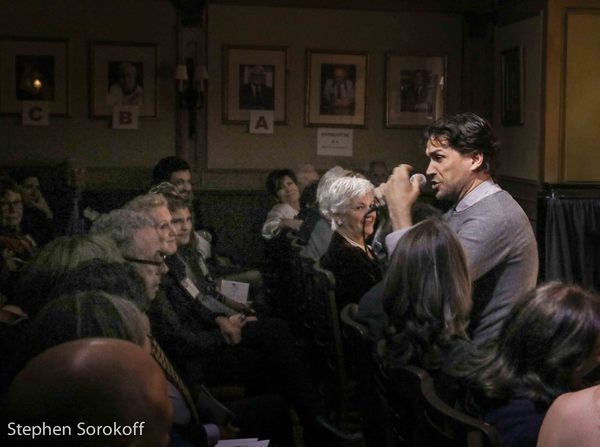 Will Swenson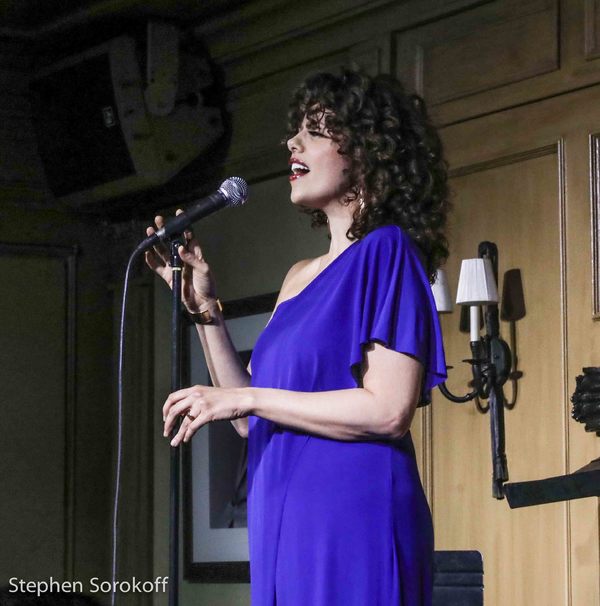 Janet Dacal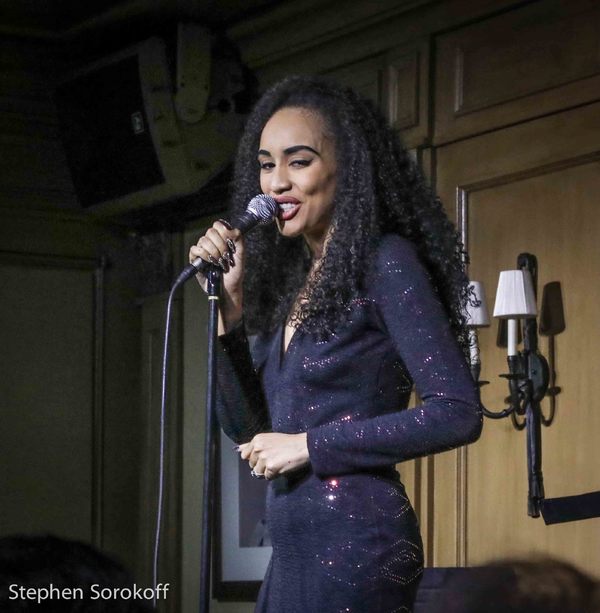 Nicole Ortiz

Mary Ann Quinson & Debra Jo Rupp

Olivier Sultan, Matthew Rego, John Rando, Jen Bender, Ron Leone

Harriet Harris, Elizabeth Stanley, JuliAnne Boyd, Darren Cohen, Music Director David Garrison, Clyde Alves

Elizabeth Stanley, Mary Ann Quinson, JuliAnne Boyd

Elizabeth Stanley, Eda Sorokoff, Jamie deRoy, Roger Bart

Leslie Jerome, Stephen Jerome & Monore College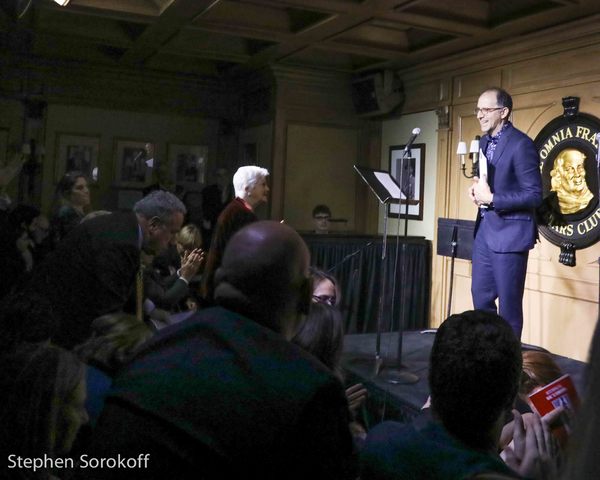 John Rando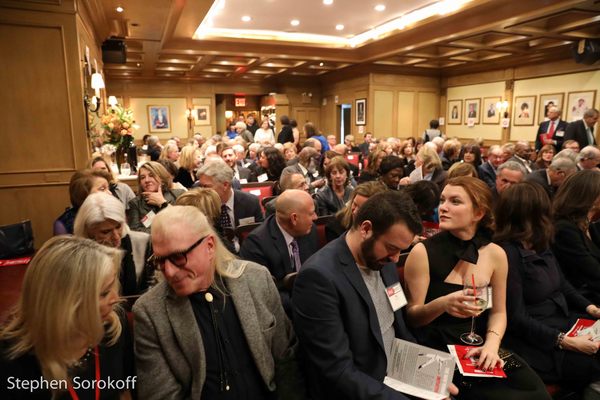 Friars Club

JuliAnne Boyd, Roger Bart, Pat McCorkle

Eda Sorokoff, Harriet Harris, Will Swenson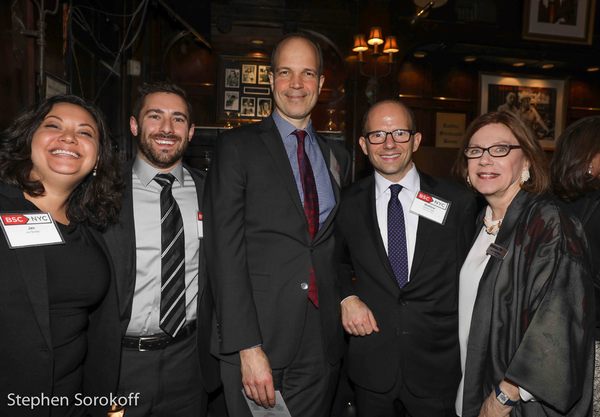 Jen Bender, Ron Leone, Matthew Rego, JuliAnne Boyd

JuliAnne Boyd, Artistic Director & Eda Sorokoff, Chair

Stephen Sorokoff & Elizabeth Stanley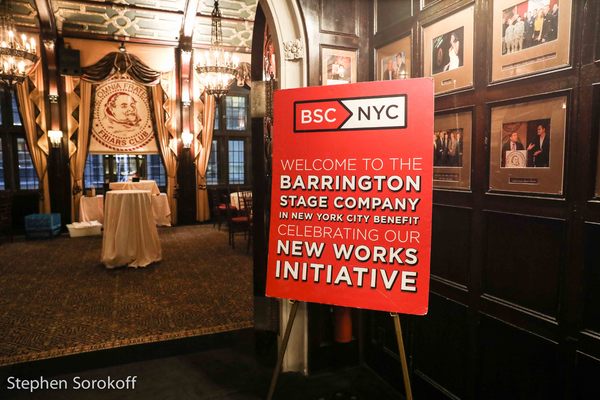 Friars Club