Photo Coverage: HAIR Celebrates Opening Night at Berkshire Theatre Group
Broadway is currently celebrating the 50th year of Hello Dolly and the Folksbiene is mounting Fiddler On The Roof (in Yiddish) for its same Golden Anniversary. The Berkshire Theatre Group has an exciting production of HAIR also celebrating its Broadway Opening in 1968 on it's Unicorn Stage. BroadwayWorld was there for the opening night curtain call. Check out the photos below!
This is the dawning of the age of Aquarius. Celebrating its 50-year anniversary, directed by Daisy Walker, Tony Award-winning rock musical, Hair takes audiences back to the free-spirited, hippie counterculture of the '60s. Hailed as "cuddly sweet, madcap and ecstatic...any theatergoer with a pulse will find it hard to resist their invitation to join the demolition demolition crew," by The New York Times.
It's summertime and summer theatre in The Berkshires and The Berkshire Theatre Group has currently "Let the Sun Shine In" with their production of Hair which runs through August 11th.
The Cast: Katie Birenboim (Crissy) Ariel Blackwood (Tribe), Shayna Blass (Tribe), Chance Brayman (Tribe), Andrew Cekala (Claude), Brandon Contreras (Berger) Latoya Edwards (Dionne), Kayla Foster (Shelia), Kristopher Saint Louis (Tribe), Livvy Marcus ( Jeanie), Nick Pankuch (Tribe), Sarah Sun Park (Tribe), Will Porter (Woof), Aidan Wharton (Tribe), Eric R. Williams (Hud).
Book & Lyrics by Gerome Ragni & James Rado
Music by Galt MacDermot
Produced for the Braodway stage by Michael Butler
Originally produced by the New York Shakespeare Festival Theatre
Directed by Daisy Walker
Music Direction by Eric Svejcar
Choreography by Lisa Shriver
Article & Photos by: Stephen Sorokoff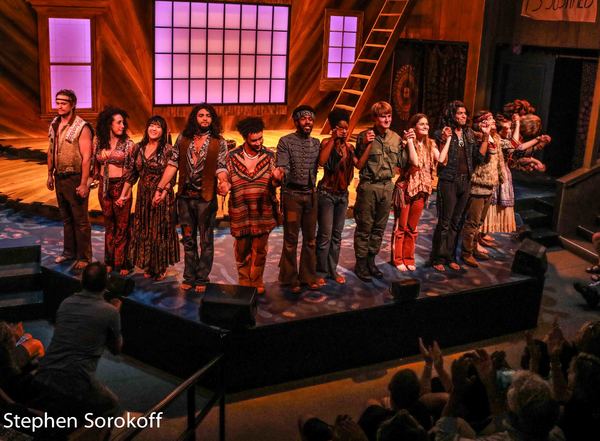 HAIR, Curtain Call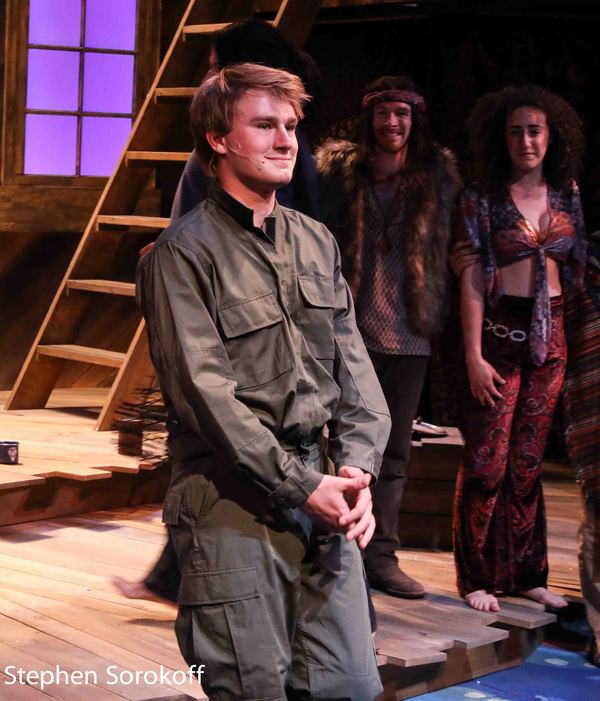 Andrew Cekala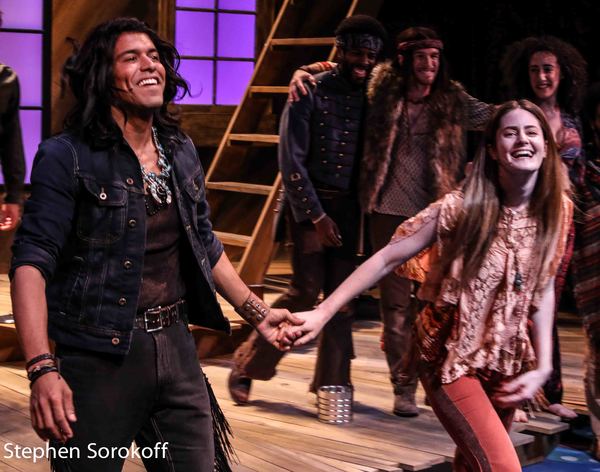 Brandon Contreras & Kayla Foster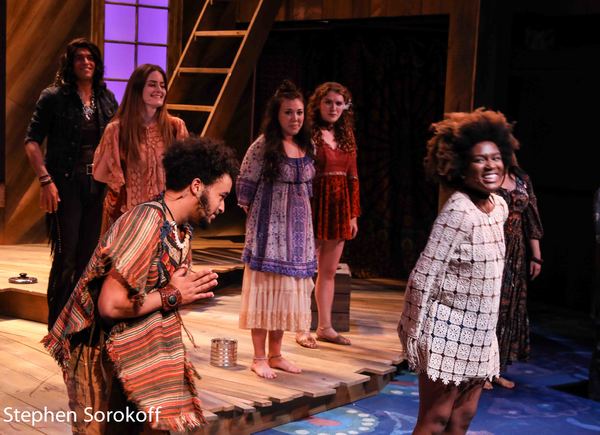 Kristopher Saint Louis & Ariel Blackwood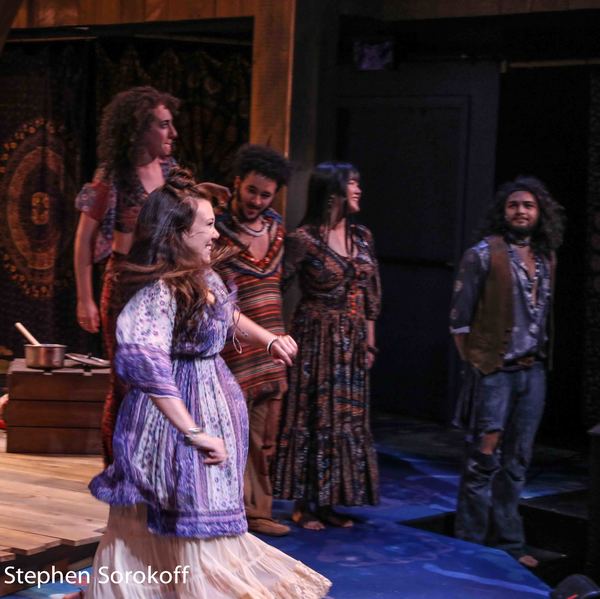 Livvy Marcus

Eric R. Williams & Latoya Edwards

Katie Birenboim

Sarah Sun Park & Nick Pankuch

Eric Svejcar, Music Director)

Andrew Cekala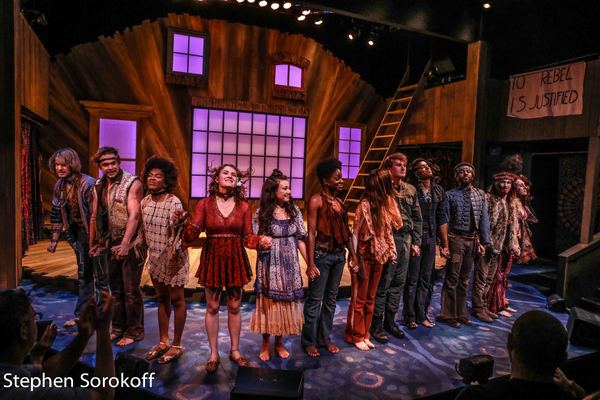 HAIR

Unicorn Theatre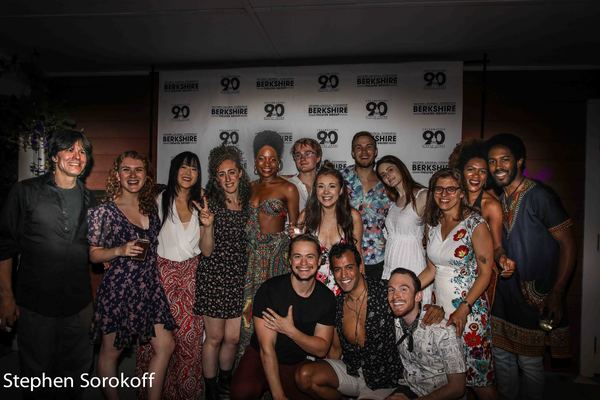 The Cast

Kait Stinchcomb, General Manager & Madelyn Gardner, Press & Communications Manager

Eda Sorokoff & Shane E. Ballard, Costume Designer

The Cast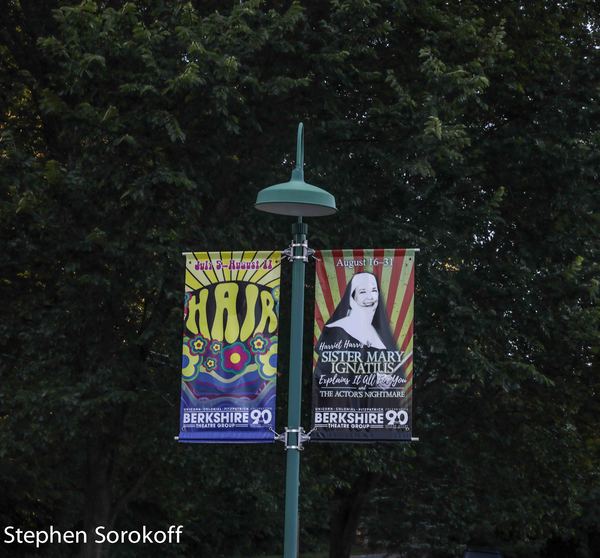 Berkshire Theatre Group

Coming Attractions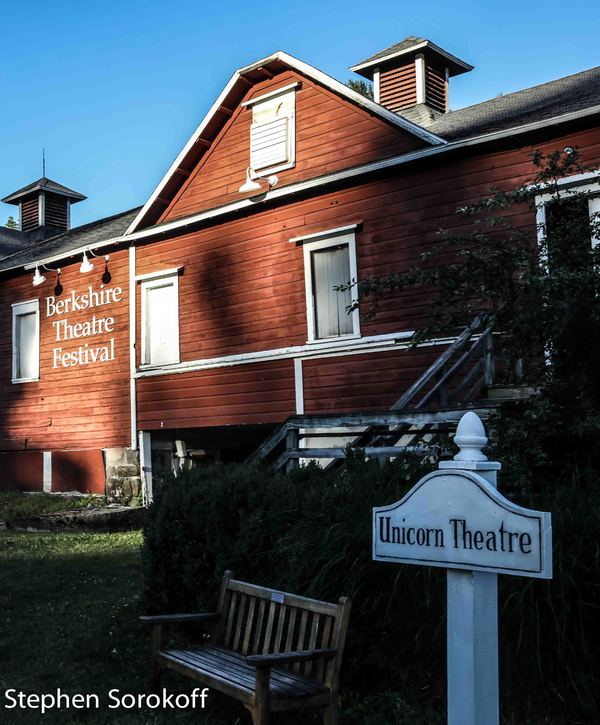 Berkshire Theatre Group