Latest News on Daisy Walker
Stage Credits
Productions
[Broadway, 2007]
Assistant Director
[Broadway, 2004]
Assistant Director
[Broadway, 1997]
Assistant to the Director
Daisy Walker News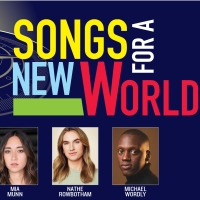 See SONGS FOR A NEW WORLD, Chita Rivera, Charl Brown & More at Berkshire Theatre Group This Month
by Chloe Rabinowitz - Jul 18, 2022
This July, Berkshire Theatre Group will present Songs For a New World, the first musical by Tony Award winner Jason Robert Brown at The Unicorn Theatre in Stockbridge, MA, and also the 2022 Colonial Concert Series: Featuring Broadway Luminaries Chita Rivera and Charl Brown at The Colonial Theatre in Pittsfield, MA.
​​​​​​Berkshire Theatre Group Announces Casting For Late Summer 2022 Season
by A.A. Cristi - Jun 9, 2022
​​​​​​Berkshire Theatre Group has announced casting for shows in BTG's Late Summer 2022 Season. The full season will feature B.R.O.K.E.N code B.I.R.D switching, a world premiere play and an award recipient of the GRANTS FOR ARTS PROJECTS from the National Endowment for the Arts; Once, a Tony Award-winning musical; Songs For a New World, the first musical by a Tony Award winner; Dracula, a classic gothic tale of horrors; and Edward Albee's Seascape, a Pulitzer Prize-winning play.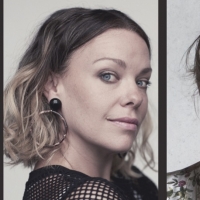 Playwrights Kate Cortesi, Brenda Withers & Emily Zemba Announce Details for THE POOL at New Ohio Theatre
by Chloe Rabinowitz - Sep 29, 2021
Playwrights Kate Cortesi, Brenda Withers, Emily Zemba, and producer victor cervantes jr. are pleased to announce details for the 2021 edition of The Pool, a temporary consortium of playwrights producing their own plays in rep at the New Ohio Theatre from November 1–20, 2021.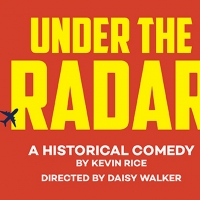 Payomet Performing Arts Center to Present UNDER THE RADAR By Kevin Rice
by Chloe Rabinowitz - Aug 17, 2021
This historical comedy is a site-specific and audience interactive piece where the audience is treated as newly arrived airmen at the 762nd Air Force Radar Squadron in June 1969 and about to begin a 12-month tour of duty in North Truro.
SHIPWRECKED! to Open at Wellfleet Harbor Actors Theater
by Chloe Rabinowitz - Jun 11, 2021
Wellfleet Harbor Actors Theater will present Shipwrecked! An Entertainment—The Amazing Adventures of Louis de Rougemont (as Told by Himself) by Donald Margulies, directed by Daisy Walker and starring Rodney Witherspoon II, Jackie Davis, and Jackson Goldberg. Performances are June 30 – July 25 at 7:00 p.m.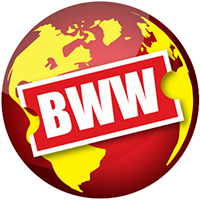 Wellfleet Harbor Actors Theater Announces Season
by Stephi Wild - May 20, 2021
Wellfleet Harbor Actors Theater announces the return to live theater with  its 2021 Summer Theater Season. Beginning June 30, Wellfleet Harbor Actors Theater offers three productions, all performed outside under the stars.  You'll experience WHAT as never before: al fresco in both the Larry Phillips Performance Pavilion and at the theater's new garden stage, in front of the theater.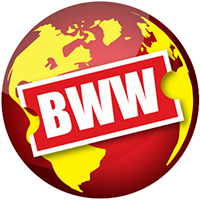 TOMMY, BETRAYAL, and More Announced for Wellfleet Harbor Actors Theater 2020 Summer Theater Season
by A.A. Cristi - Mar 4, 2020
Wellfleet Harbor Actors Theater announces its 2020 Summer Theater Season, featuring five plays performed on the Julie Harris Stage. Performances start June 10 and run through October 18.
BWW Review: Spectacular MARIE ANTOINETTE At Brown/Trinity MFA
by Andria Tieman - Feb 29, 2020
Providence theatre-goers have the opportunity to spend considerable time in 18th century France this spring--both at Trinity Rep's A Tale of Two Cities, and now at Brown/Trinity's MFA production of MARIE ANTOINETTE.  Seeing both productions back-to-back makes for an interesting juxtaposition as Tale of Two Cities takes us into the lives of the over-taxed working class, and MARIE ANTOINETTE takes us into the opulent palace that those taxes built.  While Marie Antoinette is not exactly an empathetic figure, it's easy to see why movies and plays are produced about her life. Excess -- in fashion, wealth, and consumption of all kinds -- makes for a visually spectacular extravaganza, and this production leans into that in the most delightful way.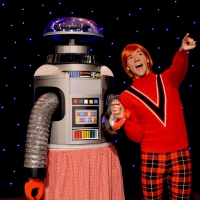 BWW Review: CHRISTMAS ON URANUS: Gold Dust Orphans Launch Laughs In Space
by Nancy Grossman - Dec 9, 2019
Space, the final frontier, has finally been explored by Ryan Landry and the Gold Dust Orphans, and their little dog, too. Following the trail blazed by her predecessor, the late, beloved Rhoda the dog, Dolly the Mustache Pup has a featured spot in CHRISTMAS ON URANUS as one of the flying dogs of Pluto. She joins a cast of fifteen humans, many of them veteran Orphans, as they blast off on their mission to rescue Santa Claus from alien kidnappers and save Christmas. It is up to the Robinson Family from a?oeLost In Spacea?? to track down Saint Nick and return him to Earth in time to make his rounds and bring happiness to children across the world.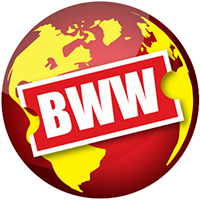 2018 Berkshire Theatre Award Winners Announced
by A.A. Cristi - Nov 12, 2018
At an SRO ceremony held at Zion Lutheran Church in Pittsfield, the Board of the Berkshire Theatre Critics Association presented the Berkshire Theatre Awards on the evening of Monday, November 12, 2018. This was the third year the awards have been presented to honor and celebrate the excellence and diversity of theatre in the greater Berkshire region.