Mike Reiss Joins Bruce Vilanch and Jerry Adler in RUBBLE at The Provincetown Theater Tonight
EMMY Award-Winner Bruce Vilanch stars in a staged reading of RUBBLE, a new comedy by 4 time EMMY Award-Winning "The Simpsons" writer, Mike Reiss at The Provincetown Theater. "The Sopranos" star and Broadway veteran Jerry Adler also joins the cast. The staged reading of RUBBLE will be directed by James Valletti for one night only to benefit The Provincetown Theater. All proceeds go directly to support The Provincetown Theater.
RUBBLE tells the story of Alvin, an aging comedy writer who, while on a last-chance meeting with a network executive, gets trapped under a pile of rubble due to an LA earthquake. It is a hilarious look at TV, theater, heaven, and hell from one who's been there...
The cast of RUBBLE includes Bruce Vilanch,* Jerry Adler,* Erin Cronican,* Jacob Horstmeier,* Jason Jacoby,* Jeffrey Arnold Wolf.* (bios attached)
"The entire company and I are thrilled to be working with the Provincetown Theater to present a benefit reading of Mike Reiss' hysterical new play, RUBBLE. Some of our company members, including myself, have never been to Provincetown before - but have known for quite some time about its important place in the history of the American theatre. We are delighted to share our time and talents to support one of the most iconic parts of that history: The Provincetown Theater, and are looking forward to spending the weekend in a community filled with folks that are so supportive of the arts. We know that everyone who comes to see RUBBLE will have a great time and extend a great big thanks to everyone helping to make this happen," says James Valletti.
This show was recently scene in the NY International Fringe Festival in 2013 where it received rave reviews.
The benefit includes a 7pm lecture with Mike Reiss on "The Simpsons" and "Queer Duck," 8pm Cocktails with Mike Reiss & Jerry Adler, 9pm Staged Reading of "Rubble" and a 10:30pm Talkback with Mike Reiss, James Valletti, Bruce Vilanch and the cast.
Tickets are $100 Premium seating and $75 General seating. Tickets may be reserved through the Box Office. Make your reservations soon at www.provincetowntheater.org or call 508-487-7487. *appears courtesy of Actors' Equity Association
COMPANY BIOS:
BRUCE VILANCH - Alvin - Bruce Vilanch is a two-faced fella: Bearded, he is one of the most sought-after comedy writers in Hollywood, winner of a bunch of Emmys and noted as the "Hollywood Square" just to the left of Whoopi. Shaved, he spent two years as Edna Turnblad, Baltimore housewife and superstar, on tour and on Broadway in the smash musical adaptation of the John Waters film "Hairspray."
Bruce was seen on VH1's popular fitness and nutrition reality-series, "Celebrity Fit Club," in the show's third season. Participating in a type of extreme-makeover-body-edition, the Celebrity Fit Clubbers went through 100 days of Fit Club training. Along the way, they learned about fitness, diets and nutrition.
Who knows what Bruce will look like for his next performance? In addition to "Hairspray," he has appeared in such legendary epics as "Ice Pirates," "Mahogany" and "The Morning After." A frequent guest on talk shows, Bruce won his Emmys for co-writing back-to-back Oscar shows with Billy Crystal. He was also nominated for an Emmy as a lyricist on Eartha Kitt's gold-selling album "Where Is My Man".
2010 marks Bruce's 21st year writing for the Oscars, as well as a number of Tonys, Grammys, and even Emmys, although he never got an Emmy for writing an Emmy - that would be award-show incest of the lowest order. His bizarre career was documented in the film "Get Bruce!," released by Miramax and perpetually available on Buena Vista Home Video.
Bruce's one-man show, "Almost Famous," tickled Off-Broadway audiences for three months and has made a number of appearances around the country. He is frequently mistaken for Brad Pitt.
JERRY ADLER - Lee - JERRY ADLER is a veteran of over 50 Broadway productions as Producer, Director and Production Stage Manager, including the original MY FAIR LADY (The revival of which he directed), COCO, THE HOMECOMING, ANNIE and many more, as well as the Tony Award- winning GOOD EVENING which he directed with Dudley Moore and Peter Cook - before he began his new career as an actor. He then appeared in Woody Allen's MANHATTAN MURDER MYSTERY and THE PUBLIC EYE with Joe Pesci. He has since been seen on many television productions, including THE WEST WING, LAW AND ORDER, NORTHERN EXPOSURE, CSI:MIAMI and was a regular on MAD ABOUT YOU. He is an original cast member of THE SOPRANOS and was "HESH", Tony's mentor/advisor throughout that award-winning HBO Production's run. His recent films include IN HER SHOES opposite Shirley MacLaine and Cameron Diaz, PRIME with Meryl Street and Uma Thurman, FIND ME GUILTY, Directed by Sidney Lumet, SYNECDOCHE playing Philip Seymour Hoffman's father, and the soon-to-be-released LAST ANGRY MAN IN BROOKLYN with Robin Williams. On TV he was the Fire Chief in RESCUE ME with Denis Leary, and recently is Howard Lyman on THE GOOD WIFE. He is the 2013 recipient of an Honorary Doctorate in Fine Arts awarded by the University of Connecticut.
ERIN CRONICAN - Diane and Others - Erin Cronican is a professional actor, singer and director from New York City (by way of San Diego.) She recently closed the first NY revival of Christopher Shinn's "Dying City:" with The Seeing Place Theater, and starred in hit revival, DANNY AND THE DEEP BLUE SEA (also with TSP) which extended Off Broadway to packed houses. As a singer, she created the role of Angie McKay in the first ever revival of the Styne/Comden/Greene musical, "Subways Are For Sleeping" and can be heard on multiple cast albums, including a recent demo recording of "Mr Confidential" with Howard McGillin and Christine Ebersole. Other favorite credits include: "The Last Five Years"; "Evita"; "My Fair Lady"; "Camelot"; "The Laramie Project", "A Lie of the Mind"; "Angels in America" and "Closer." Member of AEA and SAG-AFTRA. Learn more at www.ErinCronican.com.
JEFFREY ARNOLD WOLF - Gruff Dad/Real Dad Jeff is enervated beyond belief to be a part of this amazing production. Having the chance to depict two distinct paternal symbols of Bruce Vilanch is allowing him to use every ounce of his BA from San Diego State University (Go Aztecs!). Other fatherly figures he has played over his 25 years on the stage include Capn'. Andy, Lord Capulet (did not end well), Clem Rogers (ditto), Bob Cratchit (ended well, but only after a very depressing beginning), Major General Stanley (great song, but daughters never write) and Alfie Doolittle (two great songs, but daughter goes through "the change"). Jeff would like to thank the staff, cast and crew of Rubble for making this such a wonderful experience and giving him the chance to write about himself in the third person. More thanks to his incredibly supportive family and his wonderful wife, Michelle, who really hopes he will someday land a lucrative film or TV deal so that he may start supporting HER for a while. Enjoy!
JACOB HORSTMEIER - Professor/Jesus - Jacob is an actor, singer/songwriter originally from Wisconsin. New York credits include Post-Concussive Syndrome (Six Part Productions), The Brothers Savage (Manhattan Repertory Theatre), and These Troubled Times (Monarch Theatre Company/Ryan Repertory Theatre). Other credits include A Streetcar Named Desire, Playboy of the Western World, and Floyd Collins. Jacob earned his BFA in acting from the University of Wisconsin-Stevens Point. He can also be seen playing guitar and screaming into a microphone with any one of his three New York based folk/rock bands; Dacada Summer, GoodWolf, and Sweater Weather.
Jason Jacoby - Jerome and Others - is beyond thrilled to be making his Fringe Festival debut with Rubble! Currently starring Off-Broadway in Avenue Q as Nicky/Trekkie, credits include: Avenue Q (Smithtown PAC, dir. Rick Lyon, and Skylight Music Theatre, dir. Donna Drake); Cabaret, The Producers, Beauty and the Beast (Park Playhouse); Le Hot Blu (New York Theatre Workshop); The Piper (Capital Repertory Theatre); G.B.S. (Clockwork Theatre, U.S. Premiere); Reckless (The Gallery Players). Many thanks to James, Mike, DE Casting, and 9MUSE for this opportunity, and to Mom and Dad, as always. www.jason-jacoby.com
Trisha Henson - Stage Manager - Broadway: Soul Doctor, Orphans, The Road to Mecca; Harvey Off-Broadway: Water by the Spoonful; Natasha, Pierre, and the Great Comet of 1812; Soul Doctor; Call Me Waldo; Judith of Bethulia; Olive and the Bitter Herbs; Divine Sister; Third Story; Enjoy.
Mike Reiss - Writer - Mike Reiss has won four Emmys and a Peabody Award during his twenty-three years writing for "The Simpsons". He ran the show in Season 4, which Entertainment Weekly called "the greatest season of the greatest show in history." In 2006, Reiss received a Lifetime Achievement Award from the Animation Writers Caucus. Reiss co-created the animated series "The Critic" and created Showtime's hit cartoon "Queer Duck" (about a gay duck). "Queer Duck" was named one of "The 100 Greatest Cartoons of All Time" by the BBC. "Queer Duck: the Movie" was released to rave reviews in July 2006, winning awards in New York, Chicago, San Diego, Sweden, Germany and Wales. Reiss's other TV credits include "It's Garry Shandling's Show", "ALF", and "The Tonight Show with Johnny Carson." "My Life in Ruins", a film inspired by his travels to 71 countries, was released in 2009. Reiss also co-wrote 'The Simpsons Movie" and "Ice Age 3", with a combined world-wide gross of $1.5 billion. Reiss' first play, I'M CONNECTICUT, set box-office records for Connecticut Repertory Theater. The Hartford Courant called it "sweet and hysterically funny" and named it one of the year's Ten Best Plays. Broadway World Connecticut voted it Best Play of 2012. His caveman detective story "Cro-Magnon P.I." won an Edgar Award from the Mystery Writers of America. He has published seventeen children's books, including the best-seller "How Murray Saved Christmas" and the award-winning "Late for School". Reiss also composes puzzles for "NPR", and "Games Magazine". As a professional speaker, Reiss has lectured at over two hundred colleges and institutions, on six continents. His topics include "The Simpsons", comedy and Judaism, and the sorry state of television. Reiss is a former president of "The Harvard Lampoon" and editor of "The National Lampoon." He has been happily married for twenty-three years. Like most children's book authors, he has no children.
James Valletti - Director/Producer - Broadway (in various capacities): The Velocity of Autumn, Evita, Matilda, Fiddler on the Roof, Little Women, The Phantom of the Opera, The Times They Are A-Changin.' Actors' Fund Broadway Productions of All About Eve (starring Angela Lansbury, Cynthia Nixon, Annette Bening, Joel Grey, and Zoe Caldwell), Hair, Chess, Valley of the Dolls, On the Twentieth Century, Valley of the Dolls and A Wonderful Life. BC/EFA's Easter Bonnet Competitions (Co-Writer 2004's Avenue Jew; Writer/Director 2003's The Lion King piece). City Center Encores! Follies, Finian's Rainbow, Music in the Air, On the Town, The Wiz. Off- Broadway: Rubble (starring Bruce Vilanch and Jerry Adler, by four time EMMY®-Winning "The Simpsons" writer, Mike Reiss), Altar Boyz (Assistant Director), The Divine Sister by Charles Busch (Assistant Director), Tales From The Tunnel (Writer/Director, starring Tony-Winner Wilson Jermaine Heredia), A Hillside in Hell (Director), and a participant in the 2009 Shotgun Theatre Festival. CRS Theater Company productions of Anything Goes, How To Succeed..., Bye Bye Birdie, The Music Man, and Hello, Dolly!. Regional: Ring of Fire, Forbidden Broadway, Children of Eden (NY Premiere), La Cage aux Folles, Idols of the King. Television: TMZ, Real Housewives of Atlanta, The Tyra Banks Show, Chicagolicious, Jerseylicious, Celebrity Ghost Stories, Anderson Cooper Live, numerous HGTV projects, and one awesome project for Barbra Streisand. High School: Director of How To Succeed... starring "Lady Gaga" (before she was Lady Gaga...). James is an Associate Member of SDC. www.jamesvalletti.com
CHRISTOPHER HOWATT (Co-Composer/Music Director): Christopher Howatt is known both as a musical director and vocalist; for two seasons, he was a member of the Associate Chorus of the Metropolitan Opera. He has served as chorister and soloist for the historic Trinity Church Wall Street and the famed Riverside Church. He is primarily known as the musical director and performer with the vocal trio Boulevard East, with whom he has appeared in public and private events throughout the Eastern seaboard. In addition, his voice can be heard on recordings as diverse as Boulevard East's recent release Timeless, Jessye Norman's Christmas CD In the Spirit, to singing backup for The Pet Shop Boys on their cover of the Village People song, "Go West." He is currently also on staff at New Brunswick's George Street Playhouse, accompanying such talents as David Hyde Pierce, Howard McGillin, Tyne Daly, Rita Moreno, Brad Oscar and Cady Huffman (from The Producers) and others at their annual galas, as well as serving as musical supervisor for their productions of SYLVIA, LEND ME A TENOR, and INSPECTING CAROL, and musical director for the world premiere production of COME BACK, COME BACK, WHEREVER YOU ARE, written and directed by the late theatrical legend Arthur Laurents. He is putting the finishing touches on his first solo recorded effort, "Songs My Mother Taught Me."
HUNTER CHANCELLOR (Producer): Hunter Chancellor is a recent graduate from New York University. This past spring, he won the Associate Producer's Scholarship from Ken Davenport, making his Broadway producing debut with MACBETH starring Alan Cumming. He worked on the productions of CLYBOURNE PARK, JERSEY BOYS, JESUS CHRIST SUPERSTAR, MATILDA, THE OTHER PLACE, THE ASSEMBLED PARTIES, and THE MADRID while working at Lincoln Center for the Performing Arts, Dodger Properties, Manhattan Theatre Club and Jujamcyn Theaters where he now works in the office of Jordan Roth. He is thrilled to be making his Fringe debut and couldn't ask for a more talented team. Huge thank you to Kat and Jessa White for their amazing support of our production! And, of course, his friends and family. Thank you Shelly, Lourdes, Stephen, and Mom!
STEPHENIE SKYLLAS (Producer/General Manager): Stephenie Skyllas and her company, Over~Sky Productions, foster, produce and manage various theatrical & performing arts projects. Stephenie is currently Producer & GM of WHEN EVERYTHING WAS POSSIBLE, A CONCERT (with comments) starring Kurt Peterson and Victoria Mallory. The show debuted at New York City Center and is now exploring major bookings, with an album planned for this fall. www.WhenEverythingWasPossible.com. Other recent credits include general management of FIORELLO, SUPERMAN and ON YOUR TOES at Encores!; producing ONWARD & UPWARD and THE CHALKBOARD TRILOGY for UP Theater Company; and TALES FROM THE TUNNEL Off-Broadway at the Bleecker Street Theater. Stephenie spent five seasons at New York City Center as General Manager that included fifteen Encores!, three Encores! Summer Stars (GYPSY with Patti LuPone, DAMN YANKEES with Sean Hayes & Jane Krakowski, THE WIZ with Ashanti), A Gala Evening with Kristin Chenoweth and the Sondheim 80th Birthday Gala. Other New York credits include work at Roundabout Theatre Company, Richard Frankel Productions and Manhattan Theatre Club. Stephenie is on the Board of UP Theater Company and a member of Essential Voices USA with whom she's had the joy of singing with The Muppets, at the Rockefeller Center Christmas Tree Lighting (broadcast on NBC), Carnegie Hall, Symphony Space, and recording "Mr. President." Stephenie recently partnered with her husband Pete for her biggest production - that of their new baby boy Charlie.
More Hot Stories For You

Club Passim Celebrates The Holiday Season With World Class Artists, November 28- December 23

November 23, 2022

Harvard Square's Club Passim will celebrate the 2022 holiday season with a line-up of shows that offer a wide range of genres including bluegrass, folk, classic and celtic.
---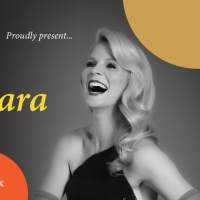 Broadway In Worcester to Kick Off 2023 With Tony Award Winner Kelli O'Hara

November 23, 2022

Broadway in Worcester and The Hanover Theatre will present Tony Award Winner Kelli O'Hara on Friday, January 6 at 8:00 pm and Saturday, January 7 at 2:00 pm at the Jean McDonough Arts Center's BrickBox Theater.
---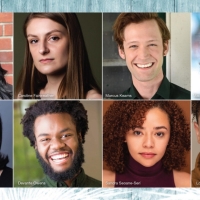 Cast Announced for MISS BENNET: CHRISTMAS AT PEMBERLEY at Shakespeare & Company

November 22, 2022

Casting has been announced for Shakespeare & Company's holiday reading of Miss Bennet: Christmas at Pemberley, written by Lauren Gunderson and Margot Melcon, and directed by Ariel Bock.
---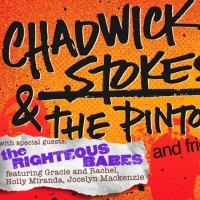 Righteous Babes Revue Will Join Chadwick Stokes & The Pintos For 15th Annual Calling All Crows Benefit at House Of Blues Boston

November 22, 2022

Calling All Crows announced that the Righteous Babes Revue will perform at its 15th Annual Benefit Concert December 10, 2022, at the House of Blues Boston.  The concert, headlined by Chadwick Stokes & Friends,  will open with Righteous Babe artists Gracie and Rachel, Holly Miranda, and Jocelyn Mackenzie performing a special set together. 
---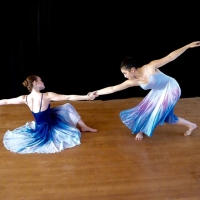 Marblehead School of Ballet Will Hold Community Appreciation Week Activities and Winter Coat/Pajama Drive to Help Needy

November 22, 2022

The Marblehead School of Ballet (MSB) celebrates its annual Community Appreciation Week with special activities from Friday, December 2 through Thursday, December 8.  The MSB and the North Shore Civic Ballet's drive continues to collect winter coats and pajamas to help neighbors in need this season now through Saturday, December 10.
---