Director And Actors Return For WAM Reading Of LAST WIFE Sequel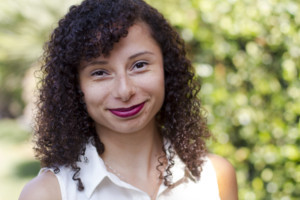 On Thursday, May 3, at 7:30pm, WAM will present a reading of The Virgin Trial by Kate Hennig, directed by Kelly Galvin, at the Elayne P. Bernstein Theatre at Shakespeare & Company.
Kate Hennig continues her Tudor Queens Trilogy with a sequel to The Last Wife that reunites the director and a few of the cast members from WAM's hit 2017 production of that play, including David Joseph and Alicia Piemme Nelson, who will reprise their roles as Tom and Bess. The Virgin Trial cleverly explores victim-shaming, sexual consent, and the extraordinary abilities of girls who are becoming women, as Hennig reimagines the scandalous and little-known story of Elizabeth the First, before she was Queen.
"I'm very excited to be returning to playing Bess. I think she's intelligent and spunky and vivacious. Playing her is such a thrill and it's going to be so great to do that again, " Nelson said. "And I'm so excited to be working Kelly Galvin and David Joseph again, two people who I love and who put a big smile on my face every day."
"There are extraordinary teenage girls. More than we acknowledge. Certainly more than history has ever taken the opportunity to credit," Hennig observed. "As a teenager, Elizabeth the first forged a path which many young women have followed, creating her own definition of who she was in spite of a culture that wished to put her into a neat and tidy box of rules, hormones, fashions, and protocol. Even her epoch could not contain her. My thanks to WAM and their ongoing mission to tell the stories of girls and women, and the lively theatre audience in the Berkshires who are avidly supporting them."
"After working on The Last Wife, I'm excited to come home to WAM and revisit these fascinating characters with Alicia Piemme Nelson, David Joseph, and the rest of this great cast," Galvin chimed in. "Kate Hennig has written the story of Elizabeth's trial with her trademark wit, sexiness, and psychological insight. It's especially satisfying to explore Elizabeth's journey as she continues to discover her power and craft her persona as Queen."
In addition to Nelson and Joseph, the cast features MaConnia Chesser as Ashley, Kristen Anne Ferraro as Eleanor (who was the understudy to Kate and Mary in The Last Wife), Thom Garvey as Ted, Lia Russell Self as Mary, and Berkshire favorite Ryan Winkles as Maurice.
Seating is limited. Tickets are $25, which includes a post-show conversation and the opportunity to meet the cast and director.
In June the 2018 Fresh Takes Series returns to No. 6 Depot Roastery and Café in West Stockbridge for a reading of Honor Killing by Sarah Bierstock, directed by Molly Merrihew, curator of last year's Fresh Takes Series. In this play, Allisyn, an American reporter for the New York Times, heads to Pakistan to cover the honor killing of a young woman. Denied entrance, she conducts her investigation remotely from Dubai. Through a series of cultural collisions, candid interviews, and dangerous encounters, she learns the horrifying details of this murder. These circumstances cause Allisyn to re-examine troubling details of her own past. One culture mirrors the other, in a play that asks vital questions about forgiveness, self-worth, and justice.
Now in its fifth season, the Fresh Takes Play Reading Series is curated by WAM Associate Artistic Director Talya Kingston. The Fresh Takes Series is sponsored in part by No. 6 Depot Roastery and Café in West Stockbridge where WAM's readings of Honor Killing and Escaped Alone will be presented at 3:30pm on select Sundays. Due to popular demand, and to allow more audience members from across Berkshire County to attend, The Virgin Trial will be presented at Shakespeare & Company's Elayne P. Bernstein Theatre on Thursday, May 3, at 7:30pm, and the reading of Pipeline will be presented in the auditorium at the Clark Art Institute in Williamstown on Sunday, August 12, at 2:00pm.
Tickets are $25, which includes a post-show conversation and the opportunity to meet the cast and director. At No. Six Depot Roastery and Cafe, refreshments will be available for purchase at the Café before the performance.
Please note all sales are final. No refunds available. Patrons may exchange tickets up to 48 hours before curtain - not including special event one-night performances. No refunds or exchanges for already discounted tickets.
For tickets and more information visit http://www.wamtheatre.com/fresh-takes-2018/

Related Articles View More Boston

Stories

Shows
More Hot Stories For You