Bill Hanney Re-Opens the North Shore Music Theatre
In a recent article by The Boston Globe, Bill Hanney, the new owner of the North Shore Music Theatre, is enthusiastic about the theatre's future. Despite still being under construction, GYPSY is set to open in 11 days.
"There's a big hole in the wall, so we can always get in that way,' he says. "It's going to be amazing.'The North Shore Music Theatre was once the largest nonprofit theater in the region, but was forced to close in 209 after going bankrupt. Hanney purchased the theater for $3.6 million and has been busy making sure every step of the reopening goes just right. "Bottom line, if you watch how you spend and do great shows,' he says, "this theater should make money.'Hanney knows what he's talking about after having revived the Theatre By the Sea in Matunuck, R.I. in 2007 and as an owner of a chain of movie theaters. The 2010 season at the North Shore Music Theatre will feature four shows instead of the usual six. In the past the company has staged new musicals, including the Tony Award winning "Memphis' in 2003. Hanney attended the Tony Awards this year and Broadway producer
Randy Adams
even thanked the North shore Music Theatre for making "Memphis" possible in his speech. "For me to now own the theater that has a place in Broadway history? I'm loving it,' Hanney said. "The next day the box office was on fire. Phones were ringing off the hook.'So how did they decided what to feature this season? "We asked ourselves, 'What hasn't been done here?' 'Dirty Rotten Scoundrels.' What was the big huge hit here? 'Joseph and the Amazing Technicolor Dreamcoat.' What's a great show that people are talking about? 'Gypsy.' What's a classic classic classic that appeals to every audience? 'A Chorus Line.' And we had to bring back 'A Christmas Carol,' ' says Hanney of the theater's traditional and successful holiday event, "or I couldn't step out in this town.'North Shore Music Theatre's former artistic director and executive producer
Jon Kimbell
said that when the theater closed in 2009, "I didn't think there was much hope on the horizon. Everything that's happened since Bill Hanney showed up, though, has proven to me that he's really the right guy at the right time.' As opening night draws near and Hanney continues to renovate the theater, he said, "Forget the budget. It went out the window. I bought this theater and I'm committed, within reason by the way, to showing the people of the North Shore and then some that their theater is back and as good as they remember, and maybe a little better,' Hanney says. "If I make one dollar this year, it's a success.'For the full Boston Globe article,
click here
.
Photo Credit: John Tlumacki/Globe Staff
More Hot Stories For You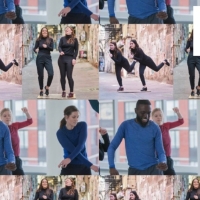 SYREN Modern Dance Announce 20-City Tour For 20th Anniversary

November 30, 2022

SYREN Modern Dance, New York City based company co-founded by Lynn Peterson and Kate Sutter, will share a split bill with kamrDANCE on December 2, 2022 at 6:30pm & 8:30pm at Arts on Site, Studio 3R, 12 St. Mark's Place, NYC.
---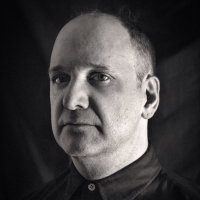 Woodwindist/Composer Josh Sinton Embarks On 10-City Tour This December

November 29, 2022

​​​​​​​Woodwindist, composer and creative musician Josh Sinton caps off an extraordinarily productive and busy year with a 10-city tour, Thursday, December 1 – Sunday, December 18. Performances include stops in New York City; Baltimore, MD; Cary, NC; Richmond, VA; Knoxville, TN; Athens, GA; Pittsburgh, PA; Bloomington, IN; Kansas City, MO; and Chicago, IL.
---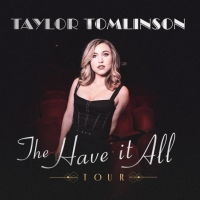 Taylor Tomlinson Adds Third Boston Show To THE HAVE IT ALL TOUR, February 1

November 29, 2022

Taylor Tomlinson has added a third show in Boston at the historic Boch Center Wang Theatre after the first two shows sold out. The new show for "The Have it All Tour" will be Wednesday, February 1st.
---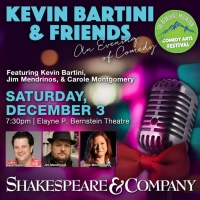 KEVIN BARTINI & FRIENDS, AN EVENING OF COMEDY At Shakespeare & Company, December 3

November 29, 2022

Shakespeare & Company and the Berkshire Mountain Comedy Arts Festival present Kevin Bartini & Friends, an evening of comedy featuring Bartini as Master of Ceremonies and two other headlining acts: comedians Jim Mendrinos and Carole Montgomery.
---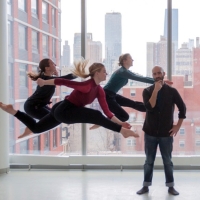 SYREN Modern Dance to Present Collaborative Piece TICKTOCK at Stony Brook University's Staller Center

November 29, 2022

SYREN Modern Dance, New York City based company co-founded by Lynn Peterson and Kate Sutter, will present a performance of Ticktock on November 30, 2022 at 7:30pm at Stony Brook University's Staller Center.
---