BWW Review: SUNSET BOULEVARD at Festival Bruxellons!

Innovatively set in the unique Château de Karreveld, the greatest attraction of the Bruexellons! Summer Festival is proving to be the very first French version of Sunset Boulevard, flawlessly translated and adapted by Jack Cooper and Simon Paco, and resourcefully supervised by Stéphane Laporte, who gave us the French adaptation of The Lion King, Titanic, I Do! I Do!, and Fiddler on the Roof!, among others.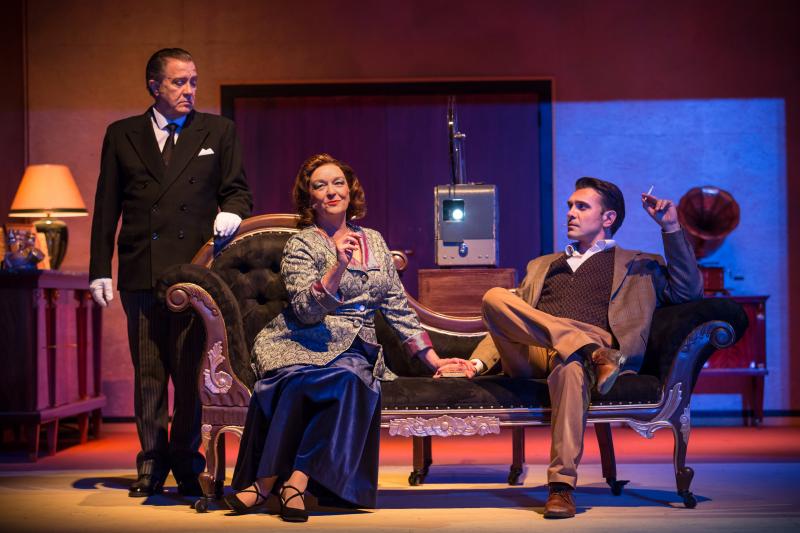 This production is served by a exceptional cast, headed by the Walloon favorite Anne Mie Gils, vocally impressive and surprisingly convincing as Norma Desmond, giving us a softer version of a character that Glenn Close or Patti LuPone might have overdone at times.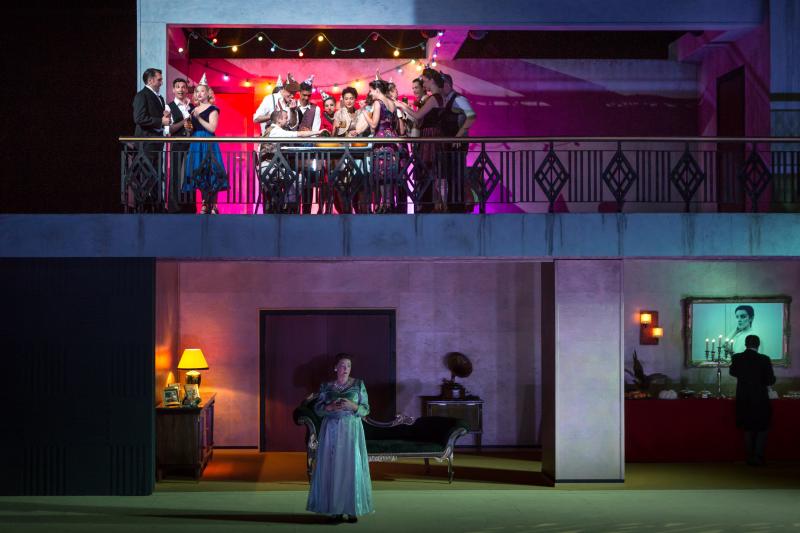 Playing Joe Gillis is the accomplished singer and actor Gaétan Borg, seen in Paris in Les Parapluies de Cherbourg, Avenue Q, Mama Mia!, Dirty Dancing, and Flash Dance. Max Vincent is played by the irresistible Frank Vincent, stepping effortlessly into the shoes of the subdued butler. And Oonagh Jacobs's shiny vocal chords add spark to Betty Schaefer and the otherwise darkly cynical piece.
The dynamism of the large dance ensemble, drilled to perfection by Kylian Campbell, more than makes up for the (thankfully) less than spectacular sets by Renata Gorka. And the 23-piece orchestra, under the baton of Laure Campion, does justice to Andrew Lloyd Weber's sweeping, powerful score. This personal favorite of Weber's is arguably his best.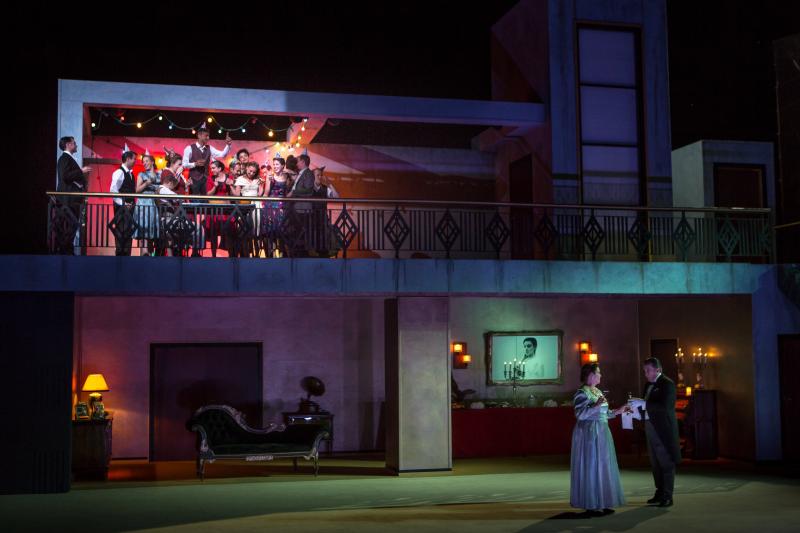 Cooper and Paco should be proud not only for their impeccable direction (Paco also produces) but also for bringing musical theater to Brussels, too absent so far. The audience feels their passion for the musical genre throughout the evening. After the successful production of Evita and The Sound of Music, Sunset Boulevard, a less popular and darker piece, was a bold next act for the pair, but they succeed admirably in conjuring up the atmosphere of the famous Billy Wilder movie without the pompous set of the original production-let's not forget that in the late 80s the scenery (chandeliers, helicopters and stairways!) was becoming the star of the show. It's invigorating to see Sunset Boulevard stand on its own with more a minimalist but nonetheless efficient staging. Kudos again to Campion.
Bruxellois surely can't wait for their version of My Fair Lady, also to take place in the sumptuous Château du Karreveld next summer.
While Sunset Boulevard remains in repertory till September, contemporary musical Next to Normal will be given a French language première as well, September 4th and 5th at Bozar.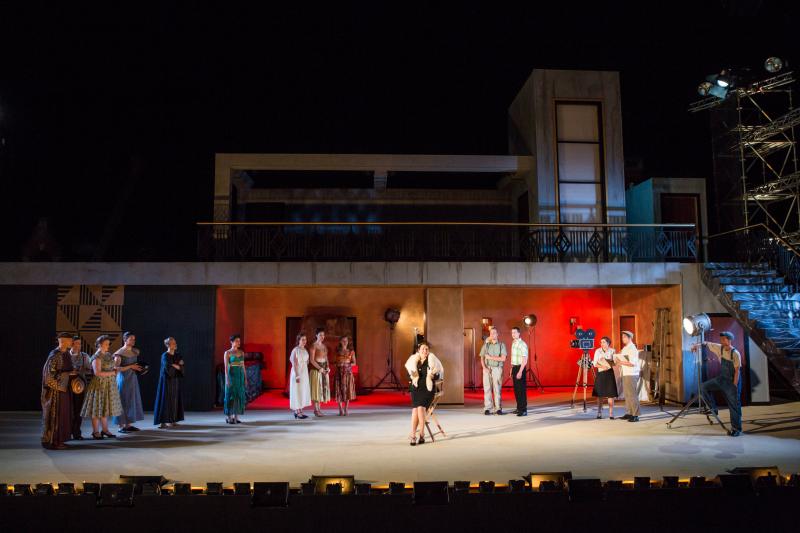 Related Articles View More Belgium

Stories

Shows