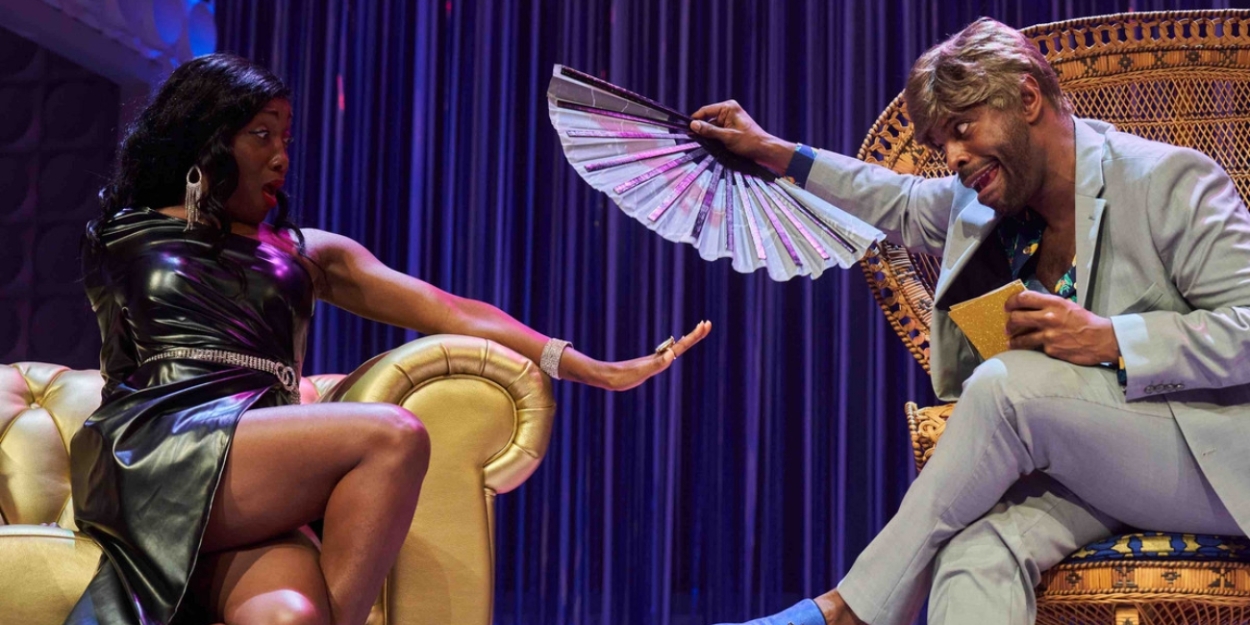 Regional Premiere of AIN'T NO MO' is Coming To Baltimore Center Stage in October
Directed by Lili-Anne Brown and written by Jordan E. Cooper, AIN'T NO MO' features Jon Hudson Odom (Peaches), Shannon Dorsey (Passenger 1), and more.
Fasten your seatbelts, and prepare for turbulence. Baltimore Center Stage, in a co-production with Woolly Mammoth Theatre Company, will present the regional premiere of AIN'T NO MO' written by Jordan E. Cooper and directed by Lili-Anne Brown from October 27 through November 20, 2022.
When news breaks that Black Americans are offered a one-way ticket to Africa, Peaches, the beautiful drag queen flight agent for African-American Airlines flight 1619, greets us as we prepare to take a bumpy flight.   The co-production of AIN'T NO MO' at Baltimore Center Stage and Woolly Mammoth Theatre Company gives audiences in the Baltimore metro area an opportunity to see this show that is "dead funny, but no joke" (New York Magazine) before a new production hits the Broadway stage on November 3.
"There really is no better time to be watching this play - for better and for worse, its themes remain incredibly timely," says BCS Artistic Director Stephanie Ybarra. "Watching the Woolly and BCS teams embrace this joint venture has been thrilling, and I couldn't be prouder of this partnership."
"Jordan E. Cooper traces a path from the election of the first Black President to an alternate reality where Black Americans are offered a ticket out of this country - and take it! The result is shockingly funny and provocative, speaking to the Black experience in a real, raw, and hilarious way," shares Woolly Mammoth Artistic Director Maria Manuela Goyanes.
"Nothing less than a spiritual portrait of Black American life right now" (The New York Times), AIN'T NO MO' interweaves a series of socially-charged vignettes that dissect the state of the States from Obama's presidency to now. The show turns a keen eye to issues ranging from racism to abortion in raw and hilarious ways, such as spoofing the Real Housewives franchise.
Directed by Lili-Anne Brown and written by Jordan E. Cooper, AIN'T NO MO' features Jon Hudson Odom (Peaches), Shannon Dorsey (Passenger 1), Breon Arzell (Passenger 2), Shannon Matesky (Passenger 3), Brandi Porter (Passenger 4), and LaNisa Renee Frederick (Passenger 5).
Designers and Creative Team include Arnel Sancianco (Scenic Designer), Colin K. Bills (Lighting Designer), Yvonne Miranda (Costume Designer), Tosin Olufolabi (Sound Designer), Jyreika Guest (Fight and Intimacy Choreographer), Nailah Harper-Malveaux (Assistant Director/BOLD Rising Director), Natalie Chernicoff (Stage Manager), Maddie Friedman (Assistant Stage Manager), Jazzy Davis (Production Assistant), Korie Booker (Wig Stylist), and Dana Hurd (Makeup & Special Effects Stylist).
Tickets for AIN'T NO MO' can be purchased at centerstage.org/plays-and-events/aint-no-mo/. Additional community programming will be announced at a later date.
For general information, visit www.centerstage.org or call the Box Office at 410.332.0033
More Hot Stories For You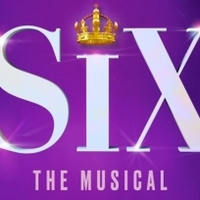 Tickets For SIX in Baltimore Go On Sale Today

December 2, 2022

The historic Hippodrome Theatre at the France-Merrick Performing Arts Center is delighted to announce that tickets for the Tony Award-Winning electrifying new musical phenomenon SIX by Tony Award-winners Toby Marlow and Lucy Moss will go on sale tomorrow, Friday December 2, 2022 at 10 a.m. EST for 8 performances Tuesday, May 9 – Sunday, May 14, 2023.
---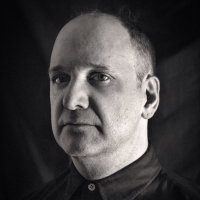 Woodwindist/Composer Josh Sinton Embarks On 10-City Tour This December

November 29, 2022

​​​​​​​Woodwindist, composer and creative musician Josh Sinton caps off an extraordinarily productive and busy year with a 10-city tour, Thursday, December 1 – Sunday, December 18. Performances include stops in New York City; Baltimore, MD; Cary, NC; Richmond, VA; Knoxville, TN; Athens, GA; Pittsburgh, PA; Bloomington, IN; Kansas City, MO; and Chicago, IL.
---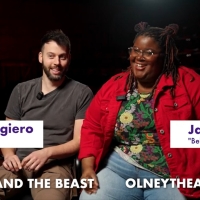 Video Exclusive: Get a Behind the Scenes Look at Olney Theatre Center's Remount of BEAUTY AND THE BEAST

November 28, 2022

Get a behind the scenes look at Olney Theatre Center's remount of its 2021 hit Disney's Beauty and the Beast runs through January 1, 2023, on the Mainstage. Jade Jones and Evan Ruggiero, who attracted national attention last year for their stereotype-busting performances in the lead roles, also return to star as Belle and the Beast.
---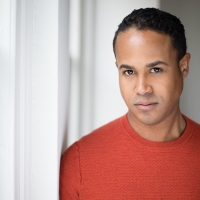 Ensemble Announced For Olney's THE MOST WONDERFUL TIME OF THE YEAR

November 28, 2022

Olney Theatre Center has announced the quartet of actors performing in The Most Wonderful Time of the Year, a special 90-minute variety show created and directed by Kevin McAllister just for Olney Theatre Center that runs December 16 - December 31, 2022 in its 1938 Original Theatre.
---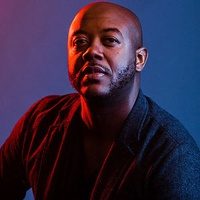 National Philharmonic Presents HANDEL'S MESSIAH This December

November 21, 2022

National Philharmonic (NatPhil) presents three performances of George Frideric Handel's Messiah, aimed at bringing renewed social relevance, commentary, and philanthropy to an annual holiday tradition. Conducted by Stan Engebretson, the program features a stellar cast of African American singers alongside the National Philharmonic Chorale.
---