Latest News on Stephanie Ybarra
Stephanie Ybarra News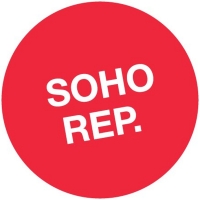 Soho Rep & The Sol Project to Present NOTES ON KILLING SEVEN OVERSIGHT
by Chloe Rabinowitz - Mar 22, 2022
Soho Rep, in partnership with The Sol Project, will present Notes on Killing Seven Oversight, Management and Economic Stability Board Members, written by Mara Vélez Meléndez, in her Off-Broadway debut, and directed by David Mendizábal.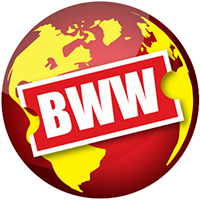 Baltimore Center Stage Announces the Appointment of Seven Trustees 
by A.A. Cristi - Feb 9, 2022
Baltimore Center Stage has announced the appointment of seven new members to its Board of Trustees. The seven new additions began with Sheela Murthy and Dr. Bayinnah Shabazz who were named in September. They are now joined by an additional five, Rob Furlong, The Reverend Kobi Little, Dawn Moore, Letieri R. Schnor, and Ben Yannuzzi–– bringing the board to a total of 44 members. Each candidate brings a unique contribution to the Baltimore philanthropic community; their additions are necessary and invaluable to the equitable wealth and development of the Baltimore Center Stage community. 
BWW Review: FIRES IN THE MIRROR at Baltimore Center Stage: Really Listening To All Sides After A City Explodes
by Jack L. B. Gohn - Dec 3, 2021
Fires in the Mirror is Anna Deavere Smith's now-classic theatre piece about the Crown Heights, Brooklyn disturbances of 1991, the singular point of which is that it's impossible to know exactly what to think about those events either.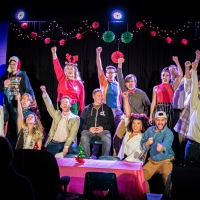 Major Regional Theaters Form Joint Artistic Caucus in Support of Artistic Development
by Chloe Rabinowitz - Dec 1, 2021
In an unprecedented collaboration, Baltimore Center Stage, Woolly Mammoth Theatre Company, Long Wharf Theatre, and The Repertory Theatre of St. Louis have joined forces to hire a group of freelance artists to participate in a joint year-long Artistic Caucus as key parts of the artistic development teams within each theater.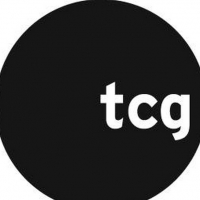 Senator Amy Klobuchar To Deliver Keynote Address At Advocacy & Financial Resilience Summit
by A.A. Cristi - Oct 25, 2021
Theatre Communications Group, the national organization for theatre, has announced that Senator Amy Klobuchar will deliver the keynote address at Advocacy and Financial Resilience: A TCG Virtual Summit, held on Thursday, October 28th, from 1-4pm ET / 10am-1pm PT.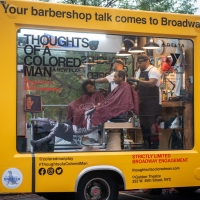 THOUGHTS OF A COLORED MAN Offers Free Haircuts To The Community In Bronx And Brooklyn
by Stephi Wild - Sep 24, 2021
In partnership with the YMCA of Greater New York, Thoughts of a Colored Man hosted a Youth and Community event at the Castle Hill YMCA in the Bronx and the North Brooklyn YMCA where there was a Mobile Barbershop ready to treat community members to free haircuts.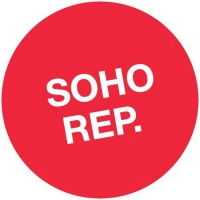 Soho Rep. Announces 2021-22 Season
by Chloe Rabinowitz - Sep 15, 2021
Soho Rep. today announced a robust 2021-22 season with which it will reopen its home at 46 Walker Street. The company welcomes full-capacity in-person audiences back for the first time since late 2019 with the presentation of works-in-progress from the Writer/Director Lab, a signature program of the theater for over two decades.
Photos: THOUGHTS OF A COLORED MAN Celebrates the Start of Rehearsals!
by A.A. Cristi - Sep 8, 2021
Tuesday night marked the first day of rehearsals for the new Broadway play "Thoughts of a Colored Man" by Keenan Scott II. To celebrate the event, The Shubert Organization hosted a cocktail reception at their legendary JJ Shubert Penthouse atop Sardi's Building.
Bjorn DuPaty and Garrett Turner Complete the Cast of THOUGHTS OF A COLORED MAN
by Chloe Rabinowitz - Sep 7, 2021
Casting has been completed for the upcoming Broadway premiere of Thoughts of a Colored Man with Bjorn DuPaty and Garrett Turner joining as understudies. Rehearsals begin Tuesday, September 7th. 
Stephanie Ybarra Videos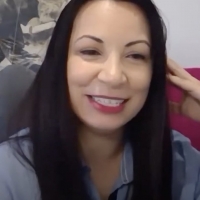 VIDEO: Play At Home Creators Discuss The Project
by Stage Tube - Jul 10, 2020
When five Artistic Directors across the country (four in their inaugural term) were faced with the closure of their stages, they quickly banded together to produce an opportunity to keep theatre and art alive through a micro-commission program that would become Play at Home.