Photos: Way Off Broadway Presents FROSTY
This year's Children's Theatre season has been one of the biggest ever, having, for the first time, brought a Disney production to the Way Off Broadway stage with Disney's 101 Dalmatians at the beginning of the year and a regional theatre premiere of Dora the Explorer Live! Dora's Pirate Adventure this past fall. Rounding out the 2011 Children's Theatre Season will be, what is considered to be, the most popular show in Way Off Broadway's Children's Theatre collection, Frosty.
That's right. He's back! The original ice man himself. It's cold outside and Frosty is back with more fun and more songs in this popular Way Off Broadway original. Watch how a classroom full of children handle a magical snowman coming to life before their eyes. It will be fun for the whole family as Frosty and his musical escapades return to WOB for the holidays.
Frosty was the first Christmas show The Children's Theatre ever produced when Way Off Broadway first began offering children's shows in 1996. This season's revival of the show will be its sixth staging at the popular family venue. To this day, it sells out quicker than any other Children's Theatre production and is the most requested by audiences.
The cast of this season's Frosty includes Tara Forseth as Kathy, Trey T. Kiska as Patrick, Jordan B. Stocksdale as Tommy, with Jeremy Trammelle appearing as Mr. Primly and Bill Kiska as Frosty the Snowman.
Frosty was adapted for the stage and is directed by Susan Thornton with music by Cathie Porter-Borden and lyrics by Leon Borden.
Frosty runs from November 12 - December 27, 2011, with performances every Saturday afternoon and matinees on the 2nd and 4th Sunday of each month, as well as special added performances for the holiday season. Specific show dates and time may be found by visiting the theatre's website at www.wayoffbroadway.com or calling the Box Office at (301) 662-6600.
The Children's Theatre's 2011 Season ends with Frosty on December 27th, followed by the opening of the 2012 Season on January 21st with the premiere of Pinkalicious.
Those interested in purchasing tickets should stop by the theatre or contact the Box Office at (301) 662-6600.
The Way Off Broadway Children's Theatre is part of The Way Off Broadway Dinner Theatre which has been a leader in the region's performing arts community since it first opened in 1995. Under the direction of the Kiska Family since 2002, Way Off Broadway has produced such productions as A Funny Thing . . . Forum, Guys & Dolls, Steel Magnolias, Oklahoma!, Grease, Fiddler on the Roof, The Odd Couple, A Chorus Line, Lend Me a Tenor, The Sound of Music, Thoroughly Modern Millie, Evita, Cats, The Full Monty, South Pacific, and Hairspray, as well as the regional and/or area premieres of Neil Simon's The Goodbye Girl - The Musical, Jerry Herman's La Cage aux Folles, the musical comedy The Wedding Singer, Mel Brooks' The Producers, Dirty Rotten Scoundrels, and The Drowsy Chaperone. Located along Route 40 West, the Golden Mile in Frederick, the theatre also produces a one-of-a-kind children's lunch theatre, as well as a number of special events throughout the year. www.wayoffbroadway.com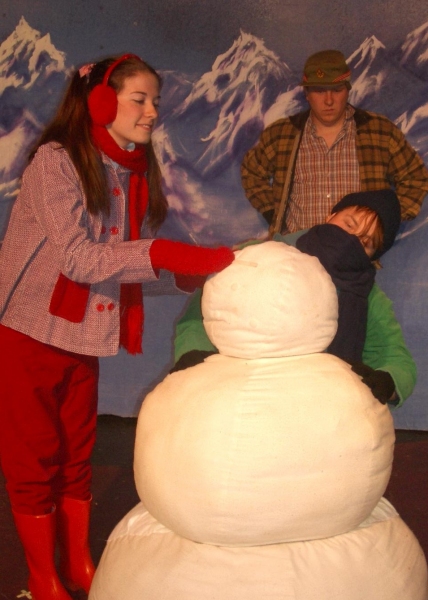 Tara Forsth, Jordan B. Stocksdale, and Trey T. Kiska

Tara Forseth, Bill Kiska, and Trey T. Kiska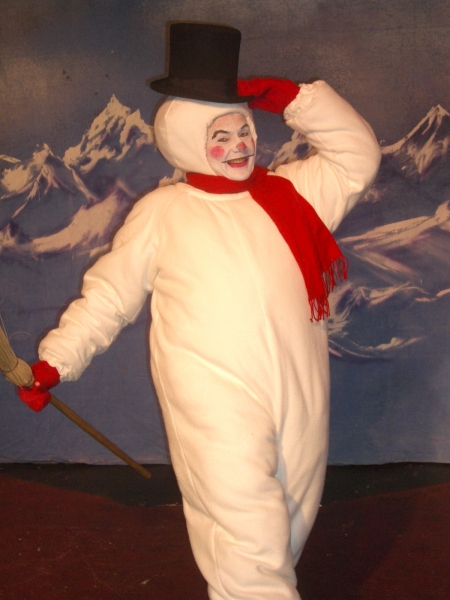 Bill Kiska