Endangered Species Theatre Project Presents Second Part of TEN BY TENNESSEE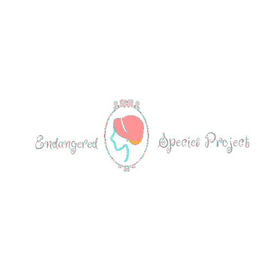 The Endangered Species Theatre Project presents the second in a two part series: Ten by Tennessee, short plays written by Tennessee Williams and performing at Sky Stage. Inspired by Seattle's Endangered Species Project and produced and directed by Christine Mosere and Aaron Angello with the mission of bringing joy and understanding to the community through elegantly staged readings of forgotten plays.

After a successful Part 1, The Endangered Species Project is geared up for Part 2! The Glass Menagerie and A Streetcar Named Desire secured Tennessee Williams's place as one of America's major playwrights. However, long before Blanche Dubois and Laura Wingfield showed up, we saw early hints of those characters in his short plays. Christine Mosere and Aaron Angello invite our audience to meet the eccentric landladies, fallen women, repressed lovers, the spinsters, and the sprightly artists through these long-neglected masterpieces.

Ten by Tennessee will perform at Sky Stage, 59 South Carroll Street in Frederick, Maryland. "We are thrilled to present these short plays in an outdoor venue as Tennessee Williams was often found writing outside on Cape Cod in his early 30s. I like to think of him sitting outside, drinking a Ramos Fizz, and writing," says director and actor Christine Mosere. Ten by Tennessee Part 2 features: Aaron Angello, Surasree Das, Julie Herber, Jason Hoffman, Christine Mosere*, Madi Reinhold, Nancy Jones, and Daniel Valentin-Morales. *Denotes a member of Actors Equity Association.
There is street parking and a city parking garage is located across the street. The show runs under 2 hours and performs a preview on Sunday, July 15th at 7 pm, and plays Monday and Tuesday July 16, and 17 at 7 p.m.
Tickets (pay-what-you-can) can be make HERE:
https://www.eventbrite.com/e/ten-by-tennessee-pt-1-june-pt-2-july-tickets-46438484758
More Hot Stories For You