Student Blogger: Leah Packer
MOST POPULAR ARTICLES
LAST 30 DAYS
Student Blog: Sharing Their Stories: An Interview with Edima Essien
Posted: Apr. 25, 2022


LAST 365 DAYS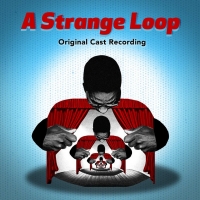 Student Blog: A Strange Loop: Interviews with the Cast
Posted: May. 26, 2021


Student Blog: The Girl With The Glossy Headshot
Posted: Jan. 31, 2022


Student Blog: Frozen Jr: The Return to Live Theatre
Posted: Jul. 13, 2021


Student Blog: Sharing Their Stories: An Interview with Edima Essien

April 25, 2022

Hello Broadway lovers, creators, and theatre students around the world! Welcome back to the blog, and to my favorite segment: Sharing Their Stories. Over the last year, I've shared the journeys and artistic discoveries of notable artists in my DC area, and around the world. Every person I've had the honor to speak with carries unique experiences and perspectives about the constantly changing world of the arts. I hope their stories serve as inspiration, demystification of the road to artistic success, and as fuel to keep creating.
---
Student Blog: Fefu and Her Friends- Creating Together

February 28, 2022

Growing with Fefu and Her Friends just reminded me to think about my performance in the larger contact of us, an ensemble. In rehearsal, we come together to learn, fail, heal, and grow. I think that's the most important thing I take away from this production. Rehearsals are about becoming stronger together. It's the only way to put on a successful show.
---
Student Blog: The Girl With The Glossy Headshot

January 31, 2022

Sitting on that KCACTF workshop, I wondered how different life would be if I went on college auditions as I am NOW. I wouldn't be the girl with the glossy headshot and fear in her eyes. I would be the confident auditionee, with better audition pieces and longer resumes. Then, I quickly checked that hypothetical train of thought...I am thankful to that girl with the glossy headshot. I never want to wish her existence away, or regret anything she did. Her determination and courage to audition, learn and grow led me to the life I live today. She will always live within me, reminding me where I started and how far I've come. And I think that growth is an important part of who I am.
---
Student Blog: Embracing The Change...Again

December 29, 2021

The fundamental nature of living successfully in theatre IS change. If you're working, then you're constantly getting new jobs. New auditions, new agents, new casts and crews, new parts, new lines, new experiences. No matter what these new things bring, they all involve an element of change. Choosing to ignore or despise that change can stall a career. Technically, each new job equals an unprecedented time. We must constantly adapt! That's one of the hardest and most rewarding parts of life in the arts. I realized that I had to embrace that aspect of theatre (and life!) instead of dismissing it entirely.
---
Student Blog: Back Onstage- The Understudy Run

November 18, 2021

This performance marked my first time on that stage, physically and figuratively, since the pandemic. Just a few too many firsts for one slightly overwhelmed understudy. The moment before my first scene was rough. I felt completely vulnerable, a far cry from the way I usually feel while performing. During the first scene, I actually went on a kind of autopilot. I just let my work take over while I mentally got used to the feeling of an audience again. I was shaking as I walked offstage. That rocked me. I loved theatre more than anything in the world. Why was I so nervous?
---
Student Blog: The Power of 'No'

October 18, 2021

As actors, we grow up programmed to say yes to everything and everyone. We hear that everyone is replaceable, and if you don't try anything and everything- you get fired. I learned to bend over backwards in order to please people and get roles. Jenny helped us rewrite that narrative. She helped me remember that we don't have to say yes to everyone. We are all just people, responsible for taking care of ourselves. We all deserve the autonomy to choose what makes us happy and safe.
---
Student Blog: Dear Freshmen, A 'Week One' Letter

September 7, 2021

Every time I felt myself spiraling into uncertainty or fear, I would re-direct my focus to what was happening right now. If I were in class and worrying about next weekend, I stopped myself. Grabbed my runaway mind and re-directed it to what was happening in that moment or what would happen right after. This sounds like the smallest technique, but I swear it helped. For those few weeks, I would just put one foot in front of the other. Take it moment by moment. It eventually worked itself out to the point where I no longer needed to repeat that phrase 10,000 times a day. I got adjusted!
---
Student Blog: Words From The Working- Advice From Incredibly Successful Creators

August 23, 2021

Hello Broadway lovers, theatre students, and artistic creators around the world! Welcome to the blog as we pass through August. Yes, eager blog-readers, after a long, pandemic-driven wait, I will be back at school before this month ends. Wow. I reached out to some exceptionally talented people and asked: what's the best piece of advice you've received in your artistic career? I guarantee you that their answers will move you- whether or not you work in the theatre. Read on for a dose of happiness, motivation, and reminder to continue embracing the unexpected.
---
Student Blog: Frozen Jr: The Return to Live Theatre

July 13, 2021

I never thought that Frozen Kids Jr would mark my return to live theatre. But that's exactly where I found myself last Friday. This summer, I'm working at Imagination Stage (a local children's theatre) as a summer camp counselor. I help out in the Musical Production Camp, groups of determined 6-10 year olds putting on a new musical every two weeks. Last week featured the ever popular Frozen and twenty (very excited) theatre kids.
---
Student Blog: Power Outage: Finding Our Community

June 28, 2021

Spending a year in isolation reminded us how much we need PEOPLE. It's the human connection and love for each other that makes this life so special. The world found new ways to stay connected and heal together from six feet apart. It's refreshing to know that we won't recede into our own bubbles just because life is normal again.
---
Student Blog: Voices of the Students (Part Two!)

June 2, 2021

I reached out to other theatre students from both my department and other colleges and asked them: what's the best piece of theatrical advice you've ever received? Their answers are insightful, funny, and filled with love for their craft. Absorbing them almost felt like hitting the reset button, helping me re-align and focus on what I love and want to accomplish in theatre. Read on for their words of wisdom!
---
Student Blog: A Strange Loop: Interviews with the Cast

May 26, 2021

Student blogger Leah chats with John-Andrew Morrison, James Jackson Jr, and Jason Veasay, three of the fabulous cast members in A Strange Loop! 'While I cannot wait to get my tickets to any productions that open first, one of the shows I'm most looking forward to seeing is A Strange Loop'
---
Student Blog: Just Be Yourself- Three Weeks with Adelphi Alumni Playwrights Group

April 23, 2021

"And Leah? You just be yourself." The cast laughed at playwright Stephanie Gajeski's words, and I couldn't stop smiling. She had no idea what those simple words meant to me. It had been a long time since I felt like just being me was more than enough.
---
Student Blog: Dear Seniors, An Advice Letter For College Commitment Season

April 12, 2021

Choosing a school can feel overwhelming. Trust me, I've been there. In honor of the approaching "decision day," I'm sharing my overall college takeaways and (slightly cursed) decision day story. Hopefully, it can help ease some worries, and at least let you know that you're not alone.
---
Student Blog: Sharing Their Stories: An Interview with Bret Shuford

March 22, 2021

When Broadway actor, content creator and life coach Bret Shuford sits down with new clients, he helps them envision what they want their life to look like. 'So many actors come to me and say…I want to work on Broadway. I help them get more specific than that.'
---
Student Blog: Breaking Through The Pandemic Wall

March 2, 2021

This month marks one year since the world went absolutely crazy, and I thought I'd dedicate some blog space to addressing "the pandemic wall." I heard this phrase recently, and it really sums up how I've been feeling lately.
---
BWW Blog: Sharing Their Stories - An Interview with Jenna Duncan

February 17, 2021

Leah spoke with associate artistic and casting director of Olney Theatre Center, Jenna Duncan!
---
BWW Blog: Sharing Their Stories - An Interview with Megan Lohne

January 28, 2021

The latest installment of 'Sharing Their Stories' features Megan Lohne, a theater creator, agent, and overall innovator!
---
BWW Blog: Sharing Their Stories- An Interview with Daniella Topol

January 22, 2021

Daniella is the current Artistic Director of Rattlestick Playwrights Theater and constantly works to cultivate a true sense of community, while giving voice to new playwrights and the stories they bring.
---
BWW Blog: Sharing Their Stories - An Interview with Monique Midgette

January 22, 2021

Monique has worn a plethora of artistic hats, spanning from actor to director, and hitting almost every step in between.
---