Student Blog: Power Outage: Finding Our Community
Now that we can see each other in person, I hope that this sense of connection will carry through and make our "new normal" brighter than before.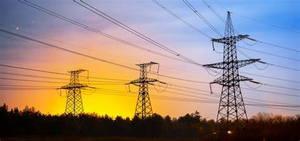 Hello Broadway lovers, theatre students and creators around the world! Welcome back to the blog, as we round the end of June and enter JULY!? 2021 is more than halfway over, a fact that boggles my mind. This year has been turbulent (to say the least), but I feel like we're finally seeing the light at the end of a long, dark tunnel. Above anything else, COVID taught me the importance of connection during times of peril. The world was separate, yet bonded. Virtual happy hours, Zoom- theatre and late night FaceTimes with friends were our ways to continue living life alongside each other. Now that we can see each other in person, I hope that this sense of connection (especially in the artistic community) will carry through and make our "new normal" brighter than before. Judging by what happened on my block last week, I truly think It will. Read on!
The sun had just set on the first day of summer when our neighborhood lost power. Plunged into unexpected darkness, the block collectively meandered outside to find out what happened. Fireflies floated lazily between homes as we greeted each other in the sticky night air. Brief questions lengthened into conversations, turning the evening into the oddest block party of all time. Neighbors began grabbing drinks for each other as they swapped stories from the past year. "He's gotten so big!!" "How was online school for her?" "Can't believe we're allowed to stand this close!" People were invited into still-dark homes to get food and talk further, everyone criss-crossing like our broken electrical lines. The party went on for another half hour, the street alive with laughter.
As I absorbed this strange scene, all I could think about was how DIFFERENT this night would have been one year ago. People fanning themselves in their individual living rooms, sitting in the dark and covered in Lysol. We would have wanted to talk to each other, compare experiences, yet we couldn't. Or at least no closer than six feet. But tonight, we emerged from our homes without fear. We could hug like it was nothing and see each other's smiles. I even pet my neighbor's puppy for the first time. The lights were out, but the neighborhood was brighter than ever. We missed each other.
Eventually, everyone migrated inside their houses to resume their nighttime routines- sans electricity. But now we were a little more connected. Numbers exchanged on phones, promises to get together because it's "been too long." I wonder if the connections strengthened tonight will continue, or if anyone will even remember this night a year from now. I hope so. It's up to us to maintain those connections...even without a pandemic or a power outage. To have unexpected block parties even when the lights inside are on.
Spending a year in isolation reminded us how much we need PEOPLE. It's the human connection and love for each other that makes this life so special. The world found new ways to stay connected and heal together from six feet apart. It's refreshing to know that we won't recede into our own bubbles just because life is normal again. I can't wait to find new ways to create, love and learn alongside each other as, after so much time indoors, we tentatively step into the sun.