Stephen Sorokoff - Page 80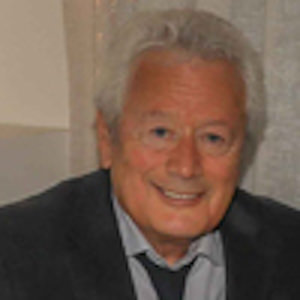 Stephen is also the cabaret/ music and co-theatre editor of the Times Square Chronicles. He studied at the Manhattan School of Music. Besides being a pianist, Stephen's business career was in the Fashion Industry. He was CEO of a textile manufacturing facility and President of an international textile machinery company. Stephen was on the Board of Directors of the "First All Children's Theatre" which brought the Stephen Schwartz musical The Trip and Captain Louie to the Kennedy Center in Wash DC. His wife Eda, an interior space designer and classical pianist was on the Board of Barrington Stage Company and is still active at BSC. Stephen's photographs, videos and articles appear on Broadwayworld.com, T2Conline.com and The New York Observer. He is active in the entertainment events at the Friars Club, where he is a member, and a voting member Berkshire Theatre Critics Association. Stephen is an Honorary Advisory Board Member of The Society For The Preservation of the Great American Song Book. Email: stephensorokoff@gmail.com.

MOST POPULAR ARTICLES
LAST 30 DAYS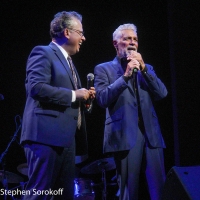 Photos: Clint Holmes and Billy Stritch Bring STRAIGHTEN UP & FLY RIGHT to The Wick Cabaret Theater
Posted: Jul. 9, 2021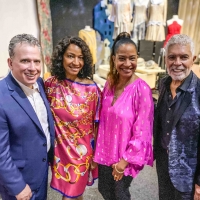 Photos: Nat King Cole's Daughters Attend Clint Holmes Billy Stritch Tribute Show at Wick Cabaret Theater
Posted: Jul. 10, 2021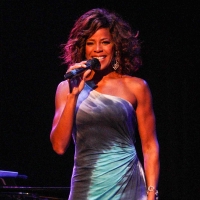 Photos: Nicole Henry Plays The Arts Garage
Posted: Jul. 25, 2021


LAST 365 DAYS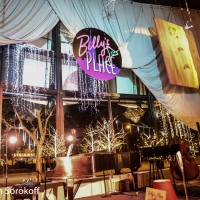 Photo Coverage: Billy Stritch Live and in Person at the Wick Theatre
Posted: Jan. 30, 2021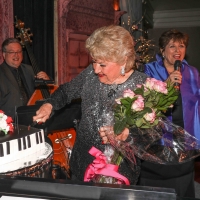 Photo Coverage: CBS SUNDAY MORNING and Mo Rocca Attend Marilyn Maye Birthday Performance at Wick Cabaret
Posted: Apr. 11, 2021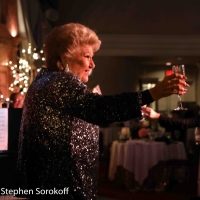 BWW Review: Marilyn Maye at the Wick Cabaret
Posted: Apr. 8, 2021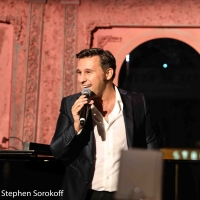 Photo Coverage: Nicolas King at Wick Cabaret
Posted: Mar. 6, 2021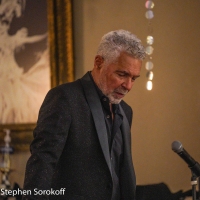 Photo Coverage: Clint Homes Electrifies Audiences at the Wick Theatre Cabaret
Posted: Apr. 17, 2021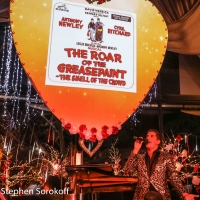 Photo Coverage: Anthony Nunziata Brings LOVE SONGS FROM BROADWAY Live to the WICK Theatre
Posted: Feb. 13, 2021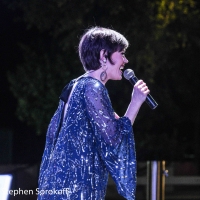 Photo Coverage: Carole J. Bufford Launches New Cabaret Series at Harbourside Place Amphitheater
Posted: Mar. 14, 2021


Photo Coverage: Clint Holmes Plays Feinstein's

April 25, 2011

There is a 'Clint Holmes Experience' going on at Feinstein's. From the moment he walks (charges) out on stage the audience is mesmerized and treated to a performance that presses all the right buttons. The voice, the acting, the moves, all are brilliantly displayed in a well honed night club act that makes you want to jump on a plane to Vegas and see Clint on his home court. Giving him standing ovations at this performance were Marilyn Maye (her solo Feinstein engagement starts May 24th) Billy Stritch (soon to be seen and heard in 'The Best Is Yet To Come' opening at 59E59 May 18th) Ann Hamton Callaway and Jamie deRoy. Jeff Neiman piano, Steve Beskrone bass, and Jess Gopen drums were just the right accompaniment to Clint's swinging style.
---
Photo Coverage: Jamie deRoy & Friends at Feinstein's

April 18, 2011

There was a unique gathering of friends last night at Feinsteins. The room was packed with FRIENDS of Jamie deRoy. FRIENDS of Jamie the Broadway Producer, FRIENDS of Jamie the singer/actor, FRIENDS of Jamie the TV host, and FRIENDS of Jamie from every segment of show business. They came to enjoy another addition (20th year) of her award winning show Jamie deRoy & Friends.
---
Photo Coverage: Folksbiene Honors Michael Tilson Thomas at Avery Fisher Hall

April 7, 2011

'The Thomashefskys' were on stage again last night as Michael Tilson Thomas & the New York Philharmonic presented his acclaimed multi-media concert of the Music and Memories of Boris and Bessie Thomashefsky This years gala honored David and Sylvia Steiner as well as Tilson Thomas. Folksbiene is the sole surviving professional Yiddish Theatre in America and it preserves and adds to the legacy of Yiddish theatre, which flourished on Second Avenue and was domnated by Tilson Thomas's legendary grandparents 'The Thomashefskys.'
---
Photo Coverage: Terese Genecco Plays the IRIDIUM

March 30, 2011

These are a few of my favorite things: The Last Tuesday of every month with Terese! The Little Big Band! Billy Stritch's arrangement of Favorite Things! Nicolas King and Terese's new continual Guest Artists singing it!
---
Photo Coverage: Jennifer Sheehan Plays The Metropolitan Room

March 28, 2011

A few years ago a seemingly shy 'unknown' got up at Jim Caruso's Cast Party and sang the Susan Werner song 'Movie of My Life'. She immediately went on my List of singers to follow. As Johnny Carson used to say when introducing Marilyn Maye,'All you young singers out there, listen & learn.' For her show at the Metropolitan Room Jennifer had the perfect match up with her pianist/arranger James Followell and Jered Egan on bass. Her show is aptly titled (for me) You Made Me Love You.
---
Photo Flash: DIVO NIGHT at the Friars Club

March 8, 2011

Host & Producer Randie Levine-Miller created a Friars Club evening that lived up to Abbot Jerry Lewis's statement 'Good Fellowship, Friendship and Fraternity form the sturdy basis that makes the Friars club what it is.'
---
Photo Coverage: Nicolas King at The Metropolitan Room

February 21, 2011

Piano legend Mike Renzi, who has arranged and played for the best, Peggy Lee, Lena Horne, Frank Sinatra, Tony Bennett, Mel Torme' (to name a few) has a sensational young singer he's working with. Nicolas King - this 19 year old has a voice and style that is a most worthy addition to the Mike Renzi stable.
---
Photo Coverage: Marilyn Maye Plays Colony Hotel in Palm Beach

February 16, 2011

Marilyn Maye brought "Her Own Kind Of Broadway" show to the Colony Hotel in Palm Beach last week. The merchants on Worth Ave. were probably complaining about a lack of shoppers during her performances-everyone seemed to be at the Colony to hear this American treasure. For this engagement she brought along her longtime friend (and birthday boy) pianist Billy Stritch.
---
Photo Coverage: Terese Genecco Plays IRIDIUM with Klea Blackhurst

January 26, 2011

It was the last Tuesday of the month and once again Terese charged out with her Little Big Band and Broadway was swinging. 'It Had Better Be Tonight' really took on a special meaning as her opening song, it was the mantra for the band to take off in the tradition of the Johnny Carson Tonight Show Orchestra. Add Klea Blackhurst as her guest and the mix became an intoxicating evening, taking the audience back to the days of the Rat Packs swinging Las Vegas shows.
---
Photo Coverage: Karen Oberlin Presents THE MUSIC OF MICHAEL LEONARD

January 24, 2011

The music of Mickey Leonard, composer and arranger cherished by the cabaret and jazz communities was presented by Karen Oberlin at the Metropolitan Room on January 22, 2011. The evening was hosted by David Hadju and Mr. Leonard's music was sung & played by a bevy of the music worlds finest. The event will also take place on February 10, at 9:30 hosted by Rex Reed. Mickey Leoanrd has written some of the most beloved standards of the Great American Songbook, such as 'Why Did I Choose You?' and 'I'm All Smiles' with lyrics by Herb Martin. He has also written with lyricists Carolyn Leigh and Marshall Barer to name a few, and he has arranged and conducted for the legendary jazz pianist Bill Evans and many others. His songs have been recorded by Barbra Streisand, Barbara Cook, Marvin Gaye, Shirley Horn, Mabel Mercer, Nancy Lamott, Joe Williams, George Shearing, Andy Williams and the list goes on.........Performers in these events will include: Joyce Breach Barbara Brussell, Ellen Bullinger, Eric Comstock & Barbara Fasano, Maud Hixson, Tanya Holt, Mickey Leonard, Pamela Luss, Marissa Mulder, Mark Murphy, Mark Nadler, Karen Oberlin, Rex Reed, Jane Scheckter, Sandy Stewart,KT Sullivan, Warren Vache, Jon Weber and special surprise guests.
---
Photo Coverage: Raissa Katona Bennett Opens at FEINSTEINS

January 25, 2011

RAISSA KATONA BENNETT BREATHING LIFE INTO KERN" AT FEINSTEIN'S THROUGH SATURDAY The singer-actress Raissa Katona Bennett shows how "actable" the music of Jerome Kern is in her delightful new show, "Can't Help Singing - The Music of Jerome Kern." Each song is a little play, and she's ready to feel every emotion as they occur, bringing us right up the emotional edge with her. At Thursday's premiere at Feinstein's at the Loews Regency, men melted and women swooned when she sang "Long Ago and Far Away," and "Why Do I Love You." An older gent exclaimed "hot dog!" several times at the end of several classics. The singers Lucy Arnaz, Karen Oberlin, Valerie Lemon and Christine Reisner were among the singers there to enjoy this show that plays through Saturday. "Can't Help Singing - The Music of Jerome Kern" is ably backed by music director Don Rebic on piano, Tom Hubbard on bass. The multi-threat actor/director/singer Eric Michael Gillett directs. After the show Bennett who was Christine on Broadway in "Phantom of the Opera," and was in the first national tours of "Cats" and "Parade," told us "Oh, I feel like I performed a two hour play in one hour!" Bennett also produces and is the 2010 Bistro Award-winning host of "The Concerts at Tudor City Greens," an outdoor series that features many of New York's most noted singers.
---
Photo Coverage: IN THE HEIGHTS Presents 'Cabaret Cares 5'

January 6, 2011

Cabaret Cares 5 An evening with the Cast of In the Heights.
---
Photo Coverage: Amra-Faye Wright Plays Metropolitan Room

December 30, 2010

Broadway and West End Star Amra-Faye Wright made her New York Cabaret Debut December 29th at the Metropolitan Room. Her show 'Sittin' on Top of the World' was an elegant evening of wry tales, engaging wit and sophisticated glamour. It traced Amra-Faye Wright's unlikely journey from African farm girl to Broadway leading lady-illustrated with stylish interpretations of The Great American Songbook, popular show-tunes and renditions from her native South Africa and other lands.
---
Photo Coverage: Genecco & Her Little Big Band Perform at The Iridium

December 29, 2010

Terese Genecco & Her Little Big Band packed the house last night at The Iridium for another high-energy, super-charged Las Vegas-style performance. In addition to Genecco's big, swingin' vocals, the generous host welcomed friends and guest stars to join in on the fun. Producer/performer Scott Barbarino took the stage and enlisted Genecco to sing back-up vocals for him on the Dean Martin favorite 'Memories Are Made Of This' then flew solo on Genecco's signature tune 'Ain't That A Kick In The Head.'
---
Photo Flash: NANCY DUSSAULT at the Metropolitan Room

December 17, 2010

Nancy Dussault at the Metropolitan Room 12/16/10 By Stephen Sorokoff
---
Photo Flash: Stritch, Maye in THE MERRIEST WITH MARILYN MAYE

December 16, 2010

Marilyn Maye gave her New York fans another reason to cheer on Monday night-a special Christmas present that none of us will forget.
---