Roy Berko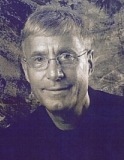 Roy Berko, a life-long Clevelander, holds degrees, through the doctorate from Kent State, University of Michigan and The Pennsylvania State University. Roy was an actor for many years, appearing in more than 16 plays, 8 TV commercials, and 3 films. He has directed more than 30 productions. A member of the American Critics Association, the Dance Critics Association and The Cleveland Critics Circle, he has been an entertainment reviewer for more than twenty years.

For many years he was a regular on Channel 5, ABC-Cleveland's "Morning Exchange" and "Live on 5," serving as the stations communication consultant. He has also appeared on "Good Morning America." Roy served as the Director of Public Relations for the Volunteer Office in the White House during the first Clinton Administration.
He is a professor of communication and psychology who taught at George Washington University, University of Maryland, Notre Dame College of Ohio and Towson University. Roy is the author of 31 books. Several years ago, he was selected by Cleveland Magazine as one of the most interesting people in Cleveland.

MOST POPULAR ARTICLES
LAST 30 DAYS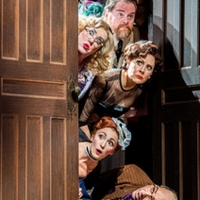 BWW Review: ?CLUE? is a farcical delight at Cleveland Play House
Posted: Feb. 3, 2020


BWW Review: ?JERSEY BOYS? --?Oh, What a Night,? once again, at the Connor Palace
Posted: Jan. 22, 2020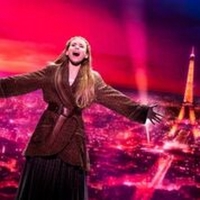 BWW Review: ANASTASIA at Connor Palace/Cleveland
Posted: Feb. 6, 2020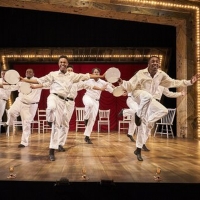 BWW Review: BW/Beck's THE SCOTTSBORO BOYS is Both Compelling and Uneven
Posted: Feb. 9, 2020


BWW Review: IF/THEN, In Spite Of Wonderful Score Is Frustrating At Lakeland Civic Theatre
Posted: Feb. 4, 2020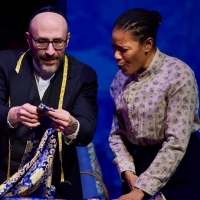 BWW Review: Compelling INTIMATE APPAREL at Ensemble
Posted: Feb. 3, 2020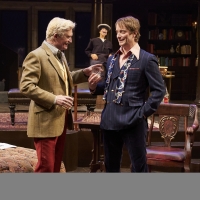 BWW Review: SLEUTH - a Mystery With Lots of Twists, Turns and Humor, Intrigues at Great Lakes Theater
Posted: Feb. 16, 2020


LAST 365 DAYS
BWW Review: Dynamic, Must See HAIR Commemorates Kent State Massacre of 1970
Posted: Nov. 2, 2019


BWW Review: Spectacular KINKY BOOTS delights at Baldwin Wallace
Posted: Nov. 17, 2019



Best Theatres In Cleveland: A Guide To The Top Local Theatres
Posted: May. 6, 2019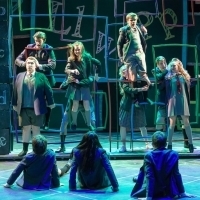 BWW Review: Kids And Choreography Enhance MATILDA At The Beck Center
Posted: Jul. 15, 2019



BWW Review: Local Playwright Eric Coble's THE VELOCITY OF AUTUMN at Karma
Posted: Mar. 30, 2019



BWW Special Report and Reviews: A Visit to Broadway With The BWU Senior Class
Posted: Apr. 21, 2019



BWW Review: TINY HOUSES Gets Built Saying A Lot About Life And Needs In World Premiere At Cleveland Play House
Posted: Mar. 31, 2019


BWW Review: RAISIN IN THE SUN at Ensemble Theatre

January 28, 2019

It is entirely appropriate that the songs of Nina Simone were heard before, during intermissions and following the Ensemble production of Lorraine Hansberry's 'A Raisin in the Sun.' Simone, an activist and singer, was strongly influenced by Hansberry, who was the first female African-American playwright to have a play performed on Broadway.
---
BWW Review: "Revolt. She Said. Revolt Again," captivates and frustrates at Dobama
January 26, 2019
---
BWW Review: THE IMPACT OF SHUFFLE ALONG at The Musical Theater Project And Karamu

January 23, 2019

Musical theater and Broadway have been changed by some specific shows. Included are 'Oklahoma!,' the first book musical, 'Hair,' and its strong political/anti-war presence, 'Chorus Line,' with its emphasis on dance, and 'Rent' and its millennium theme. Another show, which tends not to be as commonly known, is 'Shuffle Along.'
---
BWW Review: Brilliantly theatrical "An Iliad" at Cleveland Play House
January 19, 2019
---
BWW Review: Touring CINDERELLA Charms and Delights with its Modern Political Messages

January 16, 2019

Richard Rogers and Oscar Hammerstein II, the fathers of the modern American musical, were advocates of social responsibility. In OKLAHOMA, they stressed the building of community. In SOUTH PACIFIC they pegged prejudice. In THE KING AND I, the duo examined intercultural understandings.
---
BWW Review: SPAMILTON: AN AMERICAN PARODY at Hanna, A Theatre-Goers Delight, Right!

December 28, 2018

It won Best Unique Theatrical Experience and 2017 MAC Award Show of the Year. 'Hamilton?' No, 'Spamilton: An American Parody,' which is now starting its North American tour at the Hanna Theatre in CLE's Playhouse Square.
---
BWW Review: BWW-CLE Professional Theater Tributes--2018

December 28, 2018

Greater Cleveland is blessed with a vital theater scene. It the purpose of BROADWAY WORLD.COM-PROFESSIONAL CLEVELAND THEATER TRIBUTES (BWW-CLE Theater Tributes), to recognize theatrical experiences that, in the subjective view of this reviewer deserve special recognition.
---
BWW Review: LIBERACE, well, facsimile, thereof, coming to Cleveland's Theatre in the Circle

December 13, 2018

David Maiocco is noted as being a tour-de force solo-performer, who is presently making a career of portraying 'Mr. Showmanship,' the uniquely American icon, Liberace.
---
BWW Review: Choreography the Highlight of less-than-well-conceived SHREK at Beck

December 11, 2018

Jeanine Tesori (music) and David Lindsay-Abaire (books and lyrics) developed the creative musical 'Shrek' from DreamWorks Animation's film and William Steig's book of the same name.
---
BWW Review: "Special" AVENUE Q at Blank Canvas

December 11, 2018

It has been said that dying is easy, farce is hard to do! And, 'Avenue Q,' the delightful, satirical, coming of age parable by Robert Lopez and Jeff Marx, is farce at its highest level.
---
BWW Review: AROUND THE WORLD IN 80 DAYS at Shahrazed Theatre/Ensemble Theatre

December 7, 2018

Shahrazad Theatre Company was formed late in 2016 with 'the purpose of performing shows that were important and valuable contributions to today's Cleveland theatre scene.'
---
BWW Review: Relevant RAPTURE, BLISTER, BURN Intrigues at Convergence Continuum

December 3, 2018

The anti-sexual assault and women's empowerment movements #MeToo and Time's Up have brought new relevance to the public conversation about women's issues surrounding the obstacles women encounter in their personal and professional lives.
---
BWW Review: "Ella" less than "Enchanted" at Dobama
December 1, 2018
---
BWW Review: Fosse Influences Almost Saves Touring 'CHICAGO' at the Connor Palace

November 30, 2018

As the red-jacket usher guided us to our seats before the opening curtain of 'Chicago' at the Connor Palace she said, 'I love musical theater, especially if the show has a Fosse influence.'
---
BWW Review: BOOGIEBAN, Compelling, Emotionally Gripping World Premiere at None-Too-Fragile

November 26, 2018

According to the National Vietnam Veterans Readjustment Study, 'roughly 11 percent of veterans who served in Vietnam, approximately 271,000 veterans of the war, continue to suffer from clinically PTSD symptoms.'
---
BWW Review: "Willokommen" to a compelling "Cabaret" at BWU
November 9, 2018
---
BWW Review: JUST FOR LAUGHS COMEDY SONGS FROM MUSICALS at The Musical Theater Project

November 7, 2018

What do 'Avenue Q,' 'Spamalot,' 'Something Rotten' and 'A Funny Thing Happened on the Way to the Forum?' have in common? They are all American Musical Theater comedies, meant to entertain and evoke laughter.
---
BWW Review: Karamu's DAY OF ABSENCE Loses its Message due to Misdirection

November 9, 2018

As Douglas Turner Ward, the author of 'Day of Absence,' explains it, 'The time is now. The play opens in an unnamed Southern town of medium population on a somnolent cracker morning - meaning no matter the early temperature, it's gonna get hot. The hamlet is just beginning to rouse itself from the sleepy lassitude of night.'
---
BWW Preview: 'O JERUSALEM! – CROSSROADS OF THREE FAITHS" at Apollo's Fire

November 6, 2018

Jeannette Sorrell, Artistic Director of Apollo's Fire, the Cleveland-based Baroque Orchestra, started to study conducting and musical composition at age 16. A trained pianist, the young lady, who has been called a 'wunderkind' by 'Audiophile Audition,' won first prize and the audience choice award in the 1991 Spivey International Harpsichord Competition, competing against 70 uber-talented international musicians.
---
BWW Review: Creative staging, quality singing featured in Kent's CHILDREN OF EDEN

November 3, 2018

When one thinks of Stephen Schwartz, the lyricist and composer of theater titles 'Godspell,' 'Pippin,' and 'Wicked,' or the films 'Pocahontas,' 'The Hunchback of Notre Dame,' and 'Enchanted' come to mind. How about 'Children of Eden'? Probably not.
---
...
5