Roy Berko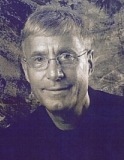 Roy Berko, a life-long Clevelander, holds degrees, through the doctorate from Kent State, University of Michigan and The Pennsylvania State University. Roy was an actor for many years, appearing in more than 16 plays, 8 TV commercials, and 3 films. He has directed more than 30 productions. A member of the American Critics Association, the Dance Critics Association and The Cleveland Critics Circle, he has been an entertainment reviewer for more than twenty years.

For many years he was a regular on Channel 5, ABC-Cleveland's "Morning Exchange" and "Live on 5," serving as the stations communication consultant. He has also appeared on "Good Morning America." Roy served as the Director of Public Relations for the Volunteer Office in the White House during the first Clinton Administration.
He is a professor of communication and psychology who taught at George Washington University, University of Maryland, Notre Dame College of Ohio and Towson University. Roy is the author of 31 books. Several years ago, he was selected by Cleveland Magazine as one of the most interesting people in Cleveland.

MOST POPULAR ARTICLES
LAST 30 DAYS
BWW Review: Spectacular KINKY BOOTS delights at Baldwin Wallace
Posted: Nov. 17, 2019


BWW Review: Brilliant EVERY BRILLIANT THING a must see at Cleveland Play House
Posted: Nov. 30, 2019


BWW Review: Impressive, Startling, Educational LIVE BODIES FOR SALE at Playwrights Local
Posted: Nov. 24, 2019


BWW Review: MEAN GIRLS at Connor Palace(Key Bank Broadway Series)
Posted: Dec. 5, 2019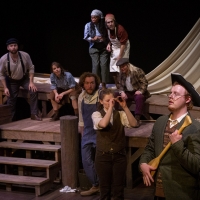 BWW Review: "THE OLD MAN AND THE OLD MOON," an adult fantasy at Dobama
Posted: Dec. 8, 2019


LAST 365 DAYS
BWW Review: Dynamic, Must See HAIR Commemorates Kent State Massacre of 1970
Posted: Nov. 2, 2019


BWW Review: Spectacular KINKY BOOTS delights at Baldwin Wallace
Posted: Nov. 17, 2019



BWW Review: PREVIEW OF THE SHAW FESTIVAL 19
Posted: Feb. 16, 2019



BWW Review: Seeing BW/Beck's wonderful ONCE once, is not enough
Posted: Feb. 11, 2019



Best Theatres In Cleveland: A Guide To The Top Local Theatres
Posted: May. 6, 2019



BWW Review: LIBERACE, well, facsimile, thereof, coming to Cleveland's Theatre in the Circle
Posted: Dec. 13, 2018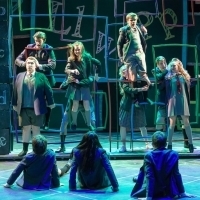 BWW Review: Kids And Choreography Enhance MATILDA At The Beck Center
Posted: Jul. 15, 2019


BWW Review: STUPID FU***ING BIRD Takes Glorious Flight at Dobama

September 9, 2019

The lights dim. Joseph Lyle Dunn, who we later learn is portraying Conrad, the play's protagonist, comes stage center and says, 'The play will begin when someone says: 'Start the fucking play.'' As if on cue, a member of the audience yells, 'Start the fucking play,' and it does!
---
BWW Review: Hello! BOOK OF MORMON Delights Once Again in its Return to Connor Palace

September 9, 2019

How many times can you see 'Book of Mormon' and continue to be delighted? I'm at #8 and counting! Yes, the Huntington Bank Series touring production of the irreverent look at religion, racism, Mormon up-tight piety and all things ridiculous, is back again, and, if you can believe it, better than ever.
---
BWW Review: "Shakespeare's R&J" is Bard light at convergence continuum
August 31, 2019
---
BWW Review: BWU's Musical Theatre Program And The Cleveland Orchestra Create An Enchanted Evening

August 27, 2019

What happens when you meld together performers from the 'top destination for any student who wants to study musical theatre,' one of the leading orchestras in the world, and a recognized classic of the American theater lexicon? You get a production starring past and present Baldwin Wallace University's Music Theatre program (supplemented by a few guests), the Cleveland Orchestra (under the baton of Andy Einhorn), and 'South Pacific' by Rogers and Hammerstein.
---
BWW Review: LOBBY HERO at Blank Canvas Asks, 'What is the Moral Thing to Do?"

August 24, 2019

Kenneth Lonergan is noted for writing about decent people who are unexpectedly challenged by issues of ethics. In his 'Lobby Hero,' now on stage at Blank Canvas, the 2016 Oscar winner for 'Manchester by the Sea' specifically asks, 'What happens when emotions come in conflict with principles.'
---
BWW Review: None Too Fragile Has New Home—High Quality of Productions Still the Same!
August 18, 2019
---
BWW Review: THE LION KING at State Theatre, Cleveland

August 12, 2019

There is an old adage in the theater that an audience should not leave a musical theater production whistling sets and costumes. In other words, it should be the music and story-line that are most important.
---
BWW Review: Clevelanders Invade Shaw Festival--2019
August 4, 2019
---
BWW Review: THE MUSIC MAN at Porthouse (Kent State University)

July 28, 2019

Meredith Wilson's 'The Music Man' is one of American musical theatre's most produced shows. Professional, community and educational theatres stage the show on a regular basis. The songfest, which is as American as apple pie and a Fourth of July fireworks display, is now on stage at Porthouse Theatre.
---
BWW Review: Nicely Conceived CHESS Production Enhances A Weak Script at Near West Theatre

July 22, 2019

Most musicals follow the tried and true pattern of being written in a format that it is expected to be examined and redone through a series of readings, rewrites, staged readings, rewrites, previews, more rewrites, and, if lucky, a full-staged production. As the process continues the script and score are improved to attempt to ensure that they are well-integrated.
---
BWW Review: TOM AT THE FARM Fulfills Convergence Continuum's Language, Structure, Space and Performance Mission
July 20, 2019
---
BWW Review: Kids And Choreography Enhance MATILDA At The Beck Center

July 15, 2019

What do 'James and the Giant Peach,' 'Charlie and the Chocolate Factory' and 'George's Marvelous Medicine' all have in common? They were all written by Roald Dahl.
---
BWW Review: THE TOXIC AVENGER is a Slapstick, Double Entendre Farcical Delight at Blank Canvas

July 14, 2019

Blank Canvas has a niche audience. They love slasher, off-the-wall, ridiculous plotted plays, especially musicals.
---
BWW Review: Emotional, Humorous, Heroic COME FROM AWAY At Connor Palace/Playhouse Square

July 11, 2019

'Come From Away' is a special musical that creatively tells a heart-wrenching story of compassion, caring and a display of the best of humanity with humor and pathos. It makes for one of those special moments in the theater. The touring production is beyond excellent and is an absolutely must see!!
---
BWW Review: TINTYPES Plays a Patriotic Tune at Porthouse Theatre/Kent State University

July 7, 2019

It is reasonable, with the Cleveland Orchestra playing its annual 'Salute to America' at Blossom, just yards away, and POTUS going through what appears to be his childhood dream of having tanks, planes and fireworks light up the nation's capital for its birthday, that Porthouse Theatre get into the mood by staging 'Tintypes,' a musical revue with almost fifty patriot songs.
---
BWW Review: World Premiere of '33 1/3' at Dobama

July 1, 2019

Viewing a new theatrical production is always an intriguing experience. This is especially true if the offering is a musical and has not had many workshops or readings. It is in these venues that the material is tested and adjusted based on reviewer and audience reactions.
---
BWW Review: RAGTIME Tells A Story That Must Be Heard At Cain Park

June 17, 2019

It is entirely appropriate in this era of rising anti-immigrant feelings, the re-emergence of the White Supremacy movement, increased anti-Semitism, and having a President who believes in nationalism and Eugenics, that Cain Park revisit the historical foundations of this country via the musical 'Ragtime.'
---
BWW Review: MAN OF LA MANCHA Seeks and Finds the Impossible Dream at Porthouse
June 15, 2019
---
BWW Review: Audience Taken On An Emotional Roller-Coaster Ride by Superlative DEAR EVAN HANSEN at the Connor Palace

June 14, 2019

Rogers and Hammerstein's Oklahoma ushered in the era of book-centric American musicals that have been designated as musical comedies. The beginning, middle and ending structured stories normally contain singing, dancing, show stoppers, comedy, a few conflicts, and a satisfying ending, in a two-act format.
---
BWW Review: Elton John and Tim Rice's epic AIDA entertains at Karamu
May 26, 2019
---
...
2