Roy Berko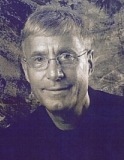 Roy Berko, a life-long Clevelander, holds degrees, through the doctorate from Kent State, University of Michigan and The Pennsylvania State University. Roy was an actor for many years, appearing in more than 16 plays, 8 TV commercials, and 3 films. He has directed more than 30 productions. A member of the American Critics Association, the Dance Critics Association and The Cleveland Critics Circle, he has been an entertainment reviewer for more than twenty years.

For many years he was a regular on Channel 5, ABC-Cleveland's "Morning Exchange" and "Live on 5," serving as the stations communication consultant. He has also appeared on "Good Morning America." Roy served as the Director of Public Relations for the Volunteer Office in the White House during the first Clinton Administration.
He is a professor of communication and psychology who taught at George Washington University, University of Maryland, Notre Dame College of Ohio and Towson University. Roy is the author of 31 books. Several years ago, he was selected by Cleveland Magazine as one of the most interesting people in Cleveland.

MOST POPULAR ARTICLES
LAST 30 DAYS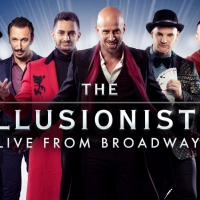 BWW Review: THE ILLUSIONISTS LIVE FROM BROADWAY at Connor Palace
Posted: Jan. 9, 2020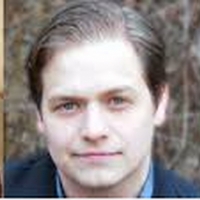 BWW Previews: MAKE SOMEONE HAPPY: THE SONGS OF COMDEN & GREEN at THE MUSICAL THEATER PROJECT
Posted: Jan. 6, 2020


BWW Review: ?JERSEY BOYS? --?Oh, What a Night,? once again, at the Connor Palace
Posted: Jan. 22, 2020


LAST 365 DAYS
BWW Review: Dynamic, Must See HAIR Commemorates Kent State Massacre of 1970
Posted: Nov. 2, 2019


BWW Review: Spectacular KINKY BOOTS delights at Baldwin Wallace
Posted: Nov. 17, 2019



BWW Review: PREVIEW OF THE SHAW FESTIVAL 19
Posted: Feb. 16, 2019



BWW Review: Seeing BW/Beck's wonderful ONCE once, is not enough
Posted: Feb. 11, 2019



Best Theatres In Cleveland: A Guide To The Top Local Theatres
Posted: May. 6, 2019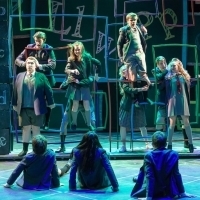 BWW Review: Kids And Choreography Enhance MATILDA At The Beck Center
Posted: Jul. 15, 2019



BWW Review: Local Playwright Eric Coble's THE VELOCITY OF AUTUMN at Karma
Posted: Mar. 30, 2019


BWW Review: RAGTIME Tells A Story That Must Be Heard At Cain Park

June 17, 2019

It is entirely appropriate in this era of rising anti-immigrant feelings, the re-emergence of the White Supremacy movement, increased anti-Semitism, and having a President who believes in nationalism and Eugenics, that Cain Park revisit the historical foundations of this country via the musical 'Ragtime.'
---
BWW Review: MAN OF LA MANCHA Seeks and Finds the Impossible Dream at Porthouse
June 15, 2019
---
BWW Review: Audience Taken On An Emotional Roller-Coaster Ride by Superlative DEAR EVAN HANSEN at the Connor Palace

June 14, 2019

Rogers and Hammerstein's Oklahoma ushered in the era of book-centric American musicals that have been designated as musical comedies. The beginning, middle and ending structured stories normally contain singing, dancing, show stoppers, comedy, a few conflicts, and a satisfying ending, in a two-act format.
---
BWW Review: Elton John and Tim Rice's epic AIDA entertains at Karamu
May 26, 2019
---
BWW Review: Relevant Topic Probed in STATEMENTS AFTER AN ARREST UNDER THE IMMORALITY ACT at Convergence Continuum
May 26, 2019
---
BWW Review: TWO at None-too-fragile
May 20, 2019
---
BWW Review: Farcical LITTLE MISS SUNSHINE Misses the Mark at Blank Canvas
May 18, 2019
---
BWW Review: Welcome to the Renaissance! Touring SOMETHING ROTTEN Delights at EJThomas

May 16, 2019

Theater history books refer to 'The Black Crook,' which opened in 1866 in New York, as the first book musical. According to 'Something Rotten!,' by Karey Kirkpatrick and John O'Farrell (book) and Wayne and Karey Kirkpatrick (music and lyrics that honor should go to 'Omelette.'
---
BWW Review: CHARLIE BROWN, With a Kind of New Twist at Theatre in the Circle
May 12, 2019
---
BWW Review: MILLION DOLLAR QUARTET…Great Balls of Fire! @Great Lakes Theater
May 11, 2019
---
BWW Feature: CLE SUMMER THEATER CALENDAR

May 6, 2019

Though it seems like it will never be here, there will be summer and the Cleveland theater scene will heat up. Here's a list of some of the offerings that are being staged.
---
Best Theatres In Cleveland: A Guide To The Top Local Theatres

May 6, 2019

Check out our list of some of the top venues to check out when visiting Cleveland below!
---
BWW Review: Should We Laugh or Cry? State of Civility Examined in NATIVE GARDENS at CPH

May 5, 2019

Negative racial and ethnic stereotypes, anti-ageism, political philosophical differences, and border conflicts are not usual topics for a comic play. But, author Karen Zacarias, whose 'Native Gardens' is now in production at Cleveland Play House, believes 'humor humanizes' when what could be the basis of a blood bath becomes a pool of laughter with a purpose.
---
BWW Review: The Horrors of Addiction Showcased in WATER BY THE SPOONFUL at Ensemble

April 29, 2019

Chemical addiction is the 'compulsive need for and use of a habit-forming substance (such as heroin, nicotine, or alcohol).' In those with addiction, the substance controls the person, rather than the person being able to control their desire to stop usage or change their addictive behavior.
---
BWW Review: Relationships, Mourning and Life as we Live it Examined in THIS at Dobama
April 27, 2019
---
BWW Review: A BRONX TALE at Pasadena Playhouse

April 26, 2019

Calogero Lorenzo 'Chazz' Palminteri is a Bronx guy through and through. He lives and breathes New York Yankee pinstripes, is addicted to 'sauce,' and 'tawks' Bronxese.
---
BWW Special Report and Reviews: A Visit to Broadway With The BWU Senior Class

April 21, 2019

OnStage's 2018-2019 rankings of musical theater programs ranked Cleveland suburban Baldwin Wallace University' as number 1 in the nation, indicating that it was the 'top destination for any student wanting to study musical theatre.'
---
BWW Review: ART Examines the Value of Friendship and Esthetics at Blank Canvas

April 15, 2019

What is art? What is friendship? What is the value of a piece of art? What is the value of friendship? These are just some of the questions which are put forth in Yasmina Reza's French-language play that has been translated into English by Christopher Hampton and is now in production at Blank Canvas theater.
---
BWW Review: GLORIA - Excellent Script Gets Less Than Desired Production at Cleveland Public Theatre
April 8, 2019
---
BWW Review: Well-conceived THE END OF THE TOUR introduces CLE to Seat of the Pants Productions

April 8, 2019

Since 2012, Seat of the Pants, self-referred to as a 'band of storytellers,' has been traversing the countryside in various locations around Northeast Ohio, focusing their actions on 'sharing compelling narratives in unique spaces and developing an aesthetic rooted in imaginative staging and human connection.'
---
...
3