Rachel Weinberg - Page 8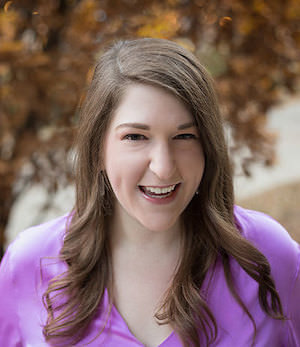 Chicago native Rachel Weinberg has been one of the most frequent contributing editors and critics for BroadwayWorld Chicago since joining the team in 2014. She is a marketing professional and works as a digital content strategist at CDW. Rachel graduated with her Master's degree in Integrated Marketing Communications from the Medill School of Journalism at Northwestern University. She earned her undergraduate degree in Communication and Hispanic Studies from the University of Pennsylvania. Rachel has worked previously in digital marketing for Goodman Theatre and as a marketing apprentice for Roundabout Theatre Company in New York City. When she's not at the theater, you can catch her riding up a storm on her Peloton bike, getting lost in a good novel, or sampling desserts at bakeries across the city. You can find her online at RachelWeinbergReviews.com and follow her on Twitter @RachelRWeinberg.
MOST POPULAR ARTICLES
LAST 30 DAYS
BWW Review: AS YOU LIKE IT at Chicago Shakespeare Theater
Posted: Oct. 17, 2021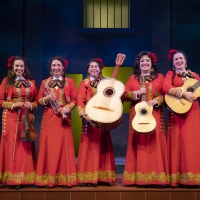 BWW Review: AMERICAN MARIACHI at Goodman Theatre
Posted: Sep. 28, 2021


BWW Review: FANNIE at Goodman Theatre
Posted: Oct. 26, 2021


LAST 365 DAYS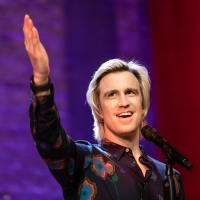 BWW Interview: Tony Award Winner Gavin Creel Chats About His Lyric Opera Debut
Posted: Jun. 3, 2021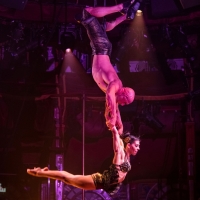 BWW Review: TEATRO ZINZANNI Presented by Broadway In Chicago
Posted: Jul. 17, 2021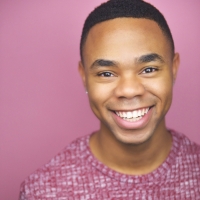 BWW Interview: Javon King of the RENT 25TH ANNIVERSARY FAREWELL TOUR Coming to Broadway In Chicago
Posted: Sep. 17, 2021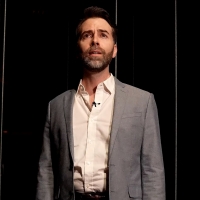 BWW Review: Porchlight Music Theatre's NEW FACES SING BROADWAY 1961
Posted: Apr. 19, 2021


BWW Review: THE SOUND INSIDE at Goodman Theatre
Posted: May. 13, 2021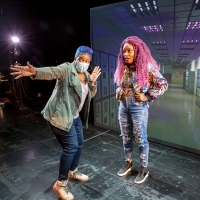 BWW Review: I HATE IT HERE at Goodman Theatre
Posted: Jul. 15, 2021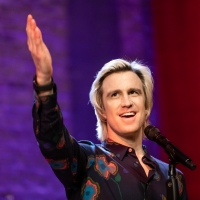 BWW Review: Lyric Opera's THE NEW CLASSICS Free Streaming Concert
Posted: Jun. 9, 2021


BWW Interview: THE KING AND I's Manna Nichols Chats About The Relevance of This Classic Musical

June 1, 2017

Following a Tony Award-winning Broadway run at Lincoln Center Theater in 2015 and 2016, Bartlett Sher's THE KING AND I is now hitting the road on a national tour and arrives in Chicago this month. In advance of the production's arrival, I spoke with cast member Manna Nichols. Nichols plays the role of Burmese princess Tuptim, who is presented to the titular King of Siam as a peace offering at the beginning of the show. She chatted about the relevance of this Rodgers and Hammerstein classic in 2017 and why she's drawn to the role of Tuptim.
---
BWW Interview: Lisa O'Hare and Bryce Pinkham Share Why It's 'Loverly' to Reunite for MY FAIR LADY

April 28, 2017

Shortly before performances began for MY FAIR LADY at Lyric Opera, I had the opportunity to sit down with Lisa O'Hare (Eliza Doolittle) and Bryce Pinkham (Freddy Eynsford-Hill) for a conversation backstage at the opera house. O'Hare and Pinkham are no strangers to working together, as they both originated roles in the 2014 Tony Award-winning musical A GENTLEMAN'S GUIDE TO LOVE AND MURDER. Pinkham in fact revealed that one of the reasons he signed on to MY FAIR LADY was to have a 'front-row seat' to see O'Hare's take on Eliza, a role she has performed previously in the West End and in a 2008 U.S. national tour. While dressed in street clothes but still wearing faces full of stage makeup, O'Hare and Pinkham chatted with me about what it's been like to reunite, why they're excited to be involved in this staging of Lerner and Loewe's classic musical, and how it feels to perform on the Lyric stage. Read on for excerpts from the conversation.
---
BWW Review: Porchlight's MARRY ME A LITTLE is a Rhapsodic Love Letter to Sondheim's Song Catalog

April 26, 2017

True blue fans of Stephen Sondheim (this reviewer included) will be drooling over Porchlight's latest offering MARRY ME A LITTLE. This two-hander revue showcases a number of Sondheim's finest trunk songs-early renditions of numbers that were cut from such musicals as FOLLIES, INTO THE WOODS and MERRILY WE ROLL ALONG. Conceived and developed by Craig Lucas and Norman Rene, MARRY ME A LITTLE (which has been revised for this production) introduces audiences to two lonely singles in New York City-known merely as "The Man" and "The Woman." Living just an apartment floor away, these two lament their loneliness, and it becomes up to audiences to decide if the relationship that transpires in the show is real or imagined. The details are a bit foggy as MARRY ME A LITTLE has no dialogue whatsoever, but the piece is ultimately designed to showcase Sondheim's work.
---
BWW Review: Will Davis Casts An Imaginative, Modern Lens on William Inge's PICNIC

March 27, 2017

In putting together American Theater Company's current production of William Inge's classic play PICNIC, Artistic Director Will Davis said he wanted his cast "to reflect the playwright and the powerful forces in his own psyche that kept him from happiness and fulfillment." Indeed, the actors Davis has cast certainly unlock a great deal of humanity in PICNIC's characters. As outsider Hal, Molly Brennan delivers a particularly inspired performance and bestows an immense depth of feeling into her role. While this is the first time I've seen a staging of PICNIC, I imagine that Hal is often played more broadly and more stereotypically typecast as a "macho" man-aggressive and assertive. In Brennan's Hal, however, there is a beautiful earnestness and genuine desire for acceptance and belonging. This also makes Hal's desire for Madge (Malic White) a more powerful longing for human connection. Alongside Brennan, White's Madge also has a similar desire for understanding-though the role could be played more desperate still. White's self-assured take on the character does not allow Madge to emit as much desperation as she might.
---
BWW Review: CIRCUS 1903 Has A Plethora of Family-Friendly Acts Up Its Sleeve

March 22, 2017

Come one, come all to CIRCUS 1903-THE GOLDEN AGE OF CIRCUS that has landed in Chicago with plenty of razzle dazzle circus acts and exhilarating feats to make this show a treat for the whole family. Directed by Neil Dorward, and featuring two magnificently rendered elephant puppets from Significant Object, the artistic company that was also behind WAR HORSE, CIRCUS 1903 is a feast for the eyes and recalls the delights of a classic traveling circus.
---
BWW Review: Ease On Down to Kokandy's Joyous THE WIZ

March 13, 2017

Under the direction of Lili-Anne Brown, Kokandy Productions' staging of THE WIZ radiates joy, and at the performance I saw Saturday night, the audience was soaking up every single joyful moment. From my vantage point, I can say that the audience reaction comes from the satisfaction of watching a solid musical theater production that leans into the musical numbers and embraces this all-black version of the classic THE WIZARD OF OZ to milk it for every possible ounce of delight and vibrancy. All of the ensemble members onstage seem to be truly enjoying themselves, and that energy is undeniably infectious.
---
BWW Interview: Puppeteer Jess Spalis on The Magic of CIRCUS 1903

March 10, 2017

I recently had the chance to chat with Jess Spalis, a UK-based artist who is currently traveling across the United States with CIRCUS 1903—THE GOLDEN AGE OF CIRCUS. The circus will arrive in Chicago on March 21. In preparation for the upcoming engagement, Spalis discussed her work as part of a team of six bringing two life-size elephant puppets to life in the show, as well as her background as an actor and an aerialist.
---
BWW Interview: HEDWIG AND THE ANGRY INCH's Hannah Corneau Chats About 'Acceptance and Love'

February 24, 2017

I recently had the chance to speak with Hannah Corneau, who is currently taking on the role of Yitzhak in the national tour of HEDWIG AND THE ANGRY INCH following a successful revival on Broadway during the 2014-2015 theater season. The tour arrives in Chicago on March 7, and Corneau reflected on her experience with the show and the importance of HEDWIG's message. Below are excerpts from the conversation.
---
BWW Review: Victory Gardens' World Premiere A WONDER IN MY SOUL Pays Loving Homage to Chicago's South Side and Female Friendship

February 22, 2017

In Kurtis Boetcher's set design for Marcus Gardley's world premiere A WONDER IN MY SOUL, the backdrop for the South Side beauty shop where the play is set prominently displays the photographs of black female icons ranging from Diana Ross to Beyonce-and all of course have fabulous hair in the photos. And as we learn in the play, Aberdeen "Birdie" Calumet (Greta Oglesby) and Bell Grand Lake's (Jacqueline Williams) fictional beauty shop has played host to a number of these famous black women over the years. But what Gardley's play does so beautifully is take the story of these specific, everyday characters and lend a universality to them. The play takes place primarily in 2008 but shows us flashbacks of young Birdie (Camille Robinson) and young Bell (Donica Lynn) as they make their way from Mississippi to settle in Chicago and start their business. Along the way, Gardley weaves a narrative that is warm and sometimes funny but also ultimately serious and touching. And as one would expect, Johnny Jamison's hair and wig design is just superb.
---
BWW Review: THE BODYGUARD Provides A Glitzy and Lively Evening of Whitney Houston Classics

February 3, 2017

THE BODYGUARD, based on the eponymous film starring Whitney Houston as pop star Rachel Marron and Kevin Costner as her bodyguard Frank Farmer, has plenty of glitz and glamour to go around in its current engagement at Broadway In Chicago's Oriental Theatre. Throughout the night, lead Deborah Cox shines as Rachel in a never-ending array of glittery costumes from Tim Hatley (who also designed the set). And when Cox tears into one of Houston's classic numbers, it's also a joy.
---
BWW Interview: Jasmin Richardson Discusses The 'Thrilling and Joyful' THE BODYGUARD

January 27, 2017

The national tour of THE BODYGUARD-based on the eponymous film featuring Whitney Houston and Kevin Costner-just launched a few weeks ago and plays a limited Broadway in Chicago run starting on January 31. For those unfamiliar, the musical focuses on Hollywood star Rachel Marron (Deborah Cox) and her bodyguard Frank Farmer, who is hired to protect her from an anonymous stalker. Cast member Jasmin Richardson plays the role of Rachel's sister, Nicki Marron. She chatted with BroadwayWorld a few days before THE BODYGUARD arrived at the Oriental Theatre to discuss life on tour, why she's excited to perform in Chicago, and of course, the classic Whitney Houston songs showcased in the musical.
---
BWW Interview: Travis Turner Gears Up for an Outrageous Run of BOOTYCANDY at Windy City Playhouse

January 27, 2017

I had the chance to speak with local actor Travis Turner at Steppenwolf's Front Bar just before he began previews for BOOTYCANDY at Windy City Playhouse, in which he plays the lead role of Sutter. Over the past year, Turner has performed in The Second City's LONGER! LOUDER! WAGNER! parody at Lyric Opera, as well as TWIST YOUR DICKENS at Goodman Theatre, played the role of Avery in Annie Baker's three-hour-and-fifteen-minute long Pulitzer Prize winner THE FLICK at Steppenwolf, and portrayed one-half of a vaudeville duo as Thaddeus in THADDEUS AND SLOCUM at Lookingglass Theatre.
---
BWW Review: Enjoyable, Wry MEN ON BOATS Marks American Theater Company Artistic Director Will Davis's Directorial Debut

January 11, 2017

It seems rather poetic that newly appointed Artistic Director Will Davis's first production at American Theater Company, MEN ON BOATS, focuses rather literally on charting new frontiers. Jaclyn Backhaus's witty, entertaining play (which Davis previously helmed with a different ensemble off-Broadway) offers a fictionalized account of Major John Wesley Powell's expedition along the Colorado and Green Rivers towards the then-unknown Grand Canyon. The titular men on boats comprise a crew of ten split among four vessels-and all are played by women or gender non-conforming performers.
---
BWW Review: Steppenwolf's World Premiere of THE FUNDAMENTALS Takes A Cheeky, Entertaining Stab at Corporate Culture

November 25, 2016

Erika Sheffer's witty and laugh-out-loud funny new play THE FUNDAMENTALS paints a bleak portrait of corporate culture within the New York location of a fictitious major hotel chain. Sheffer sets the tongue-in-cheek tone from the initial moments of the play, which opens with an overly polished film emphasizing the staff's important role in optimizing the guest experience. This hilarious, dry wit also extends to the natural and biting dialogue.
---
BWW Review: THE BURIALS Beautifully Portrays The Haunting, Heartbreaking Cost of Gun Violence in Schools

October 11, 2016

In Caitlin Parrish's new play THE BURIALS, Steppenwolf for Young Adults has found an informative and moving new play that tackles the realities of gun violence in schools with intensity and heart under the direction of Erica Weiss. Loosely based on the Greek tragedy ANTIGONE, THE BURIALS smartly addresses this topical issue from a personal and human perspective, which will allow school-aged audiences to engage with the material without ever feeling spoon-fed. THE BURIALS follows successful high school senior and social media lover Sophie Martin (the superlative Olivia Cygan), who has her world turned upside down when her younger brother Ben (a haunting Matt Farrabee) opens fire inside her school and kills 16 students and one teacher...using her father's guns. In the wake of this incident, Sophie, her younger sister Chloe (Becca Savoy) and their father, Ryan Martin (Coburn Goss)-an extremely conservative junior senator running for office-must process the experience under intense scrutiny from the public eye. In the case of Sophie and Chloe, they must also face their high school peers, who have been traumatized and some of whom look to the surviving Martin siblings to blame. When Mr. Martin decides to take a public stance advocating for the mandatory presence of guns in schools as a method of preventing future shootings, Sophie must decide if she will stand by her father-or if she will take a different stance.
---
BWW Review: Sharp, Intense TRUE WEST at Shattered Globe

September 15, 2016

With deft direction by James Yost, Shattered Globe's production of TRUE WEST made for a solid first Sam Shepard experience for this critic. Kevin Viol and Joseph Wiens have cultivated a convincing and powerful dynamic as estranged brothers Austin and Lee, who are holed up at their mother's house in the suburbs of Los Angeles. Both actors' performances ground Shepard's drama and the uncomfortable rapport between the two siblings they portray provides some intense onstage moments.
---
BWW Review: HELLDRIVERS OF DAYTONA Hits Too Many Speed Bumps

September 13, 2016

Chicago, fasten your seat belts-the world premiere musical HELLDRIVERS OF DAYTONA has parked at the Royal George Theatre...and it's a bumpy, messy ride. Billed as a spoof of 1960s racing films, composer Berton Averre (known for 'My Sharona'), lyricist Rob Meurer, and book writer Mark Saltzman have developed a show that's entirely too on the nose. HELLDRIVERS lacks the satirical tone it seeks; instead, the first act replaces the sexual repression common in those 1960s movies with blatant, unoriginal sexual innuendoes and jokes in poor taste. Though conceived as an ironic take on the movies of that era, HELLDRIVERS feels overall cringe-worthy in the first act. The show shifts gears in the second act to focus more on sending up a number of great American musicals (and one Billy Joel song). The overall experience is erratic.
---
BWW Review: Remounting of BYHALIA, MISSISSIPPI at Steppenwolf's 1700 Theatre Fuels the Mind and the Heart

August 1, 2016

Evan Linder's new play BYHALIA, MISSISSIPPI begins with a scene familiar to those in the audience: a mother and her adult daughter squabbling. The daughter, Laurel, is several months pregnant. And while her mother just wants to be present for the birth of her grandchild, Laurel has had enough. But as the play progresses, we soon learn that Laurel and her husband Jim may not be quite ready for the demands of parenthood. And in a surprising twist following the birth of the child, Laurel and Jim-who are self-declared "white trash"-must also come face-to-face with some harsh realities and confront long-standing, deeply embedded racist beliefs. In this way, Linder's play provides striking food for thought on contemporary social issues, while also becoming a specific portrait of the life of this one couple. And while Chicago audiences may largely be unfamiliar with the small-town Southern lifestyle of BYHALIA'S characters, he makes us feel for these flawed personalities.
---
BWW Review: Windy City Playhouse's THIS Muddles in the In-Between

June 27, 2016

Both Melissa James Gibson's play THIS and Windy City Playhouse's production exist on a precipice. For the characters in Gibson's script, they stand on the ledge approaching forty and the onset of middle age, while also waxing nostalgic about the good old college days.These college friends-Jane, Marrell, and Alan (plus Marrell's spouse, Tom, and Jean-Pierre, a new, misplaced member of the circle)-stand firmly in that liminal space. The characters must navigate both the loss of a loved one (Jane is recently widowed) and the creation of new life (Marrell and Tom are parents to a newborn son). And while Gibson's characters seem to be contemplating major life experiences, she also paints them as exceedingly privileged and self-absorbed-in such a way that it becomes rather difficult to sympathize with them. Similarly, Windy City Playhouse's production (with direction by Artistic Associate Carl Menninger) occupies an in-between status-partly entertaining (with an occasional laugh-out-loud funny line delivery), partly striving towards deep emotional complexity. Unfortunately, THIS never swings far enough in either direction to be memorable. 
---
BWW Review: The Sweet SOUND OF MUSIC Fills the Cadillac Palace

June 10, 2016

Broadway In Chicago's engagement of THE SOUND OF MUSIC national tour makes for a pleasant and tuneful evening at this Rodgers and Hammerstein classic. Under the direction of Jack O'Brien, this production teems with a lively and joyful energy. In Kerstin Anderson, O'Brien has found a stunning anchor for the the leading role of Maria Rainer. Anderson, a current undergraduate studying Musical Theater at Pace University, exudes optimism and youthful vivacity onstage. And from the moment she begins singing the show's title song, it becomes evident that audiences are in good hands.
---
« prev 1 … 5  6  7  8  9  10  next »