Rachel Weinberg - Page 7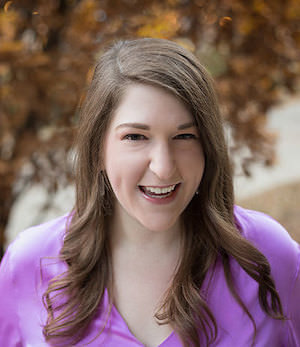 Chicago native Rachel Weinberg has been one of the most frequent contributing editors and critics for BroadwayWorld Chicago since joining the team in 2014. She is a marketing professional and works as a digital content strategist at CDW. Rachel graduated with her Master's degree in Integrated Marketing Communications from the Medill School of Journalism at Northwestern University. She earned her undergraduate degree in Communication and Hispanic Studies from the University of Pennsylvania. Rachel has worked previously in digital marketing for Goodman Theatre and as a marketing apprentice for Roundabout Theatre Company in New York City. When she's not at the theater, you can catch her riding up a storm on her Peloton bike, getting lost in a good novel, or sampling desserts at bakeries across the city. You can find her online at RachelWeinbergReviews.com and follow her on Twitter @RachelRWeinberg.
MOST POPULAR ARTICLES
LAST 30 DAYS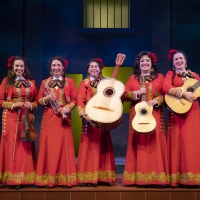 BWW Review: AMERICAN MARIACHI at Goodman Theatre
Posted: Sep. 28, 2021


BWW Review: AS YOU LIKE IT at Chicago Shakespeare Theater
Posted: Oct. 17, 2021


LAST 365 DAYS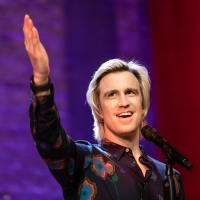 BWW Interview: Tony Award Winner Gavin Creel Chats About His Lyric Opera Debut
Posted: Jun. 3, 2021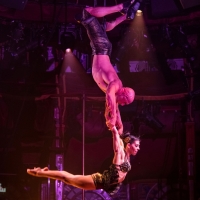 BWW Review: TEATRO ZINZANNI Presented by Broadway In Chicago
Posted: Jul. 17, 2021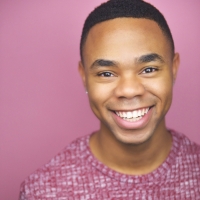 BWW Interview: Javon King of the RENT 25TH ANNIVERSARY FAREWELL TOUR Coming to Broadway In Chicago
Posted: Sep. 17, 2021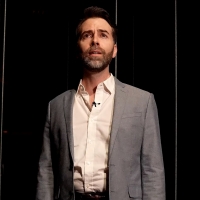 BWW Review: Porchlight Music Theatre's NEW FACES SING BROADWAY 1961
Posted: Apr. 19, 2021


BWW Review: THE SOUND INSIDE at Goodman Theatre
Posted: May. 13, 2021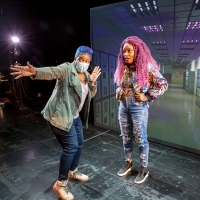 BWW Review: I HATE IT HERE at Goodman Theatre
Posted: Jul. 15, 2021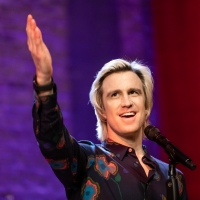 BWW Review: Lyric Opera's THE NEW CLASSICS Free Streaming Concert
Posted: Jun. 9, 2021


BWW Review: THE ANTELOPE PARTY at Theater Wit

January 21, 2018

Eric John Meyer's world premiere play THE ANTELOPE PARTY opens on a meeting in an apartment setting notable for its vast and bright collection of MY LITTLE PONY memorabilia (kudos to set designer Joe Schermoly and properties designer Jesse Gaffney for this delightful visual). In this moment, we meet the members of the Rust Belt Brony Meet Up group. The bronies (sometimes referred to as Pegasisters when they're female-identifying) are adult fans of the children's show MY LITTLE PONY. The members of the Rust Belt group, in particular, identify with the show's messages of magic and friendship and find solace among their brony counterparts.
---
BWW Review: BLKS at Steppenwolf Theatre Company

December 22, 2017

Aziza Barnes's BLKS is often funny, often vulgar, and sometimes heartbreaking. Now in a world premiere staging at Steppenwolf, BLKS chronicles 24 hours in the lives of three young black women in their early 20s living in New York City. Barnes's playwriting is achingly real and naturalistic, while also showcasing the playwright's poetic chops. In Octavia (Nora Carroll), Imani (Celeste Cooper), and June (Leea Ayers), Barnes has given us three unique and beautifully written characters navigating a tumultuous moment in their young lives.
---
BWW Review: BEAUTIFUL THE CAROLE KING MUSICAL is Some Kind of Wonderful

December 9, 2017

BEAUTIFUL THE CAROLE KING MUSICAL, one of the most well-constructed and delightful jukebox musicals I've ever seen, has arrived back in Chicago just in time for the holiday season. This empowering musical about singer-songwriter Carole King has enough emotional impact to make your heart burst. This is my third time seeing BEAUTIFUL, and I remain struck by the emotional depth behind this show.
---
BWW Review: THE MINUTES at Steppenwolf Theatre Company

November 22, 2017

Tracy Letts's world premiere THE MINUTES, now making its debut at Steppenwolf Theatre Company, unfolds in an unsuspecting manner. Both because the play has a smart structure that shifts over the course of the 100-minute runtime and also because the content left me contemplative for days after seeing it. Here Letts uses the framework of a small town's council meeting as a microcosm of a larger discussion on the current political climate (though this play is not overtly about Trump's presidency) and the desire to cling to certain ideologies in the name of order and group preservation, though those long-held beliefs may not be true.
---
BWW Review: About Face Theatre and Theater Wit's Chicago Premiere of SIGNIFICANT OTHER

November 13, 2017

On the page, Harmon so beautifully expresses the nuances of shifting friendships and the fear of being left behind by those one holds dear, and he also nails so completely the complex neuroses that come with dating, loneliness, and being lost in one's own head. Director Keira Fromm and an outstanding local cast bring Harmon's expertly crafted words to life, finding both maximum amounts of humor and gut-wrenching emotion in the piece.
---
BWW Review: BILLY ELLIOT THE MUSICAL at Porchlight Music Theatre

November 1, 2017

Under the direction of frequent company collaborator Brenda Didier, BILLY ELLIOT THE MUSICAL electrifies the mainstage at the Ruth Page Performing Arts Center, Porchlight's new home. Based on the eponymous film about an adolescent boy from a working class British mining town who aspires to be a ballet dancer, this production finds the deep emotional core in its story about community and acceptance. With music by Elton John and book and lyrics by Lee Hall, this BILLY ELLIOT bursts with heart and passion.
---
BWW Review: THE INVISIBLE HAND at Steep Theatre Company

October 9, 2017

Under the deft direction of Audrey Francis, Steep Theatre Company treats audiences to an intimate, intense Chicago premiere of Ayad Akhtar's THE INVISIBLE HAND.
---
Highlights from Broadway In Chicago's Annual Summer Concert at Millennium Park

August 15, 2017

Broadway In Chicago's Summer Concert on Monday drew probably the largest crowd for the event I have seen in several years of attendance (and they were definitely a fired-up bunch). Musical theater fans across Chicago clamored to see Broadway In Chicago's showcase of ten upcoming touring shows (with a bonus appearance from HAMILTON's Chris De'Sean Lee, who co-hosted with usual emcee Janet Davies of ABC7). Here's my take on the highlights of the concert and which touring musicals should top your must-see list for the coming season.
---
BWW Review: HAIR at Mercury Theater Chicago

August 6, 2017

Mercury Theater's revival of the iconic rock musical HAIR infuses some peace, love, and sunshine into this Chicago summer. While Gerome Ragni and James Rado's lyrics still resonant today, this production stays firmly rooted in the late 1960s. Brenda Didier's direction, Robert Kuhn's costumes, and Jeffrey D. Kmiec's set design all have a 'traditional' feel-at least traditional by the show's standards. Certainly HAIR's call for peace and embrace of the Tribe's diverse identities echo the present and remind us of the progress yet to be made, but this staging does not underscore that relevance based on production choices.
---
BWW Review: AN AMERICAN IN PARIS National Tour at the Oriental Theatre

July 29, 2017

Christopher Wheeldon's visually stunning production of AN AMERICAN IN PARIS has come dancing into Broadway In Chicago's Oriental Theatre. Wheeldon's complex and extensive choreography is the most striking and entertaining element of this new musical, based upon the classic Gene Kelly film and with a new book by Craig Lucas that weaves together George and Ira Gershwin's lush song catalog. AN AMERICAN IN PARIS enjoyed a successful Broadway run in 2015, and this touring company can certainly keep up with Wheeldon's moves as well as the original ensemble.
---
BWW Review: HOW TO BE A ROCK CRITIC Rocks Steppenwolf

July 11, 2017

"This music is magical. My writing is stilted." So proclaims Erik Jensen as famed rock critic Lester Bangs in HOW TO BE A ROCK CRITIC, now playing as part of Steppenwolf's Lookout Series. This thought has likely crossed the mind of all art critics out there (certainly it has crossed mine), and it embodies the spirit of this 80-minute solo play as it charts Bangs's career. Jensen and co-playwright Jessica Blank (the pair are also married) give us a portrait of Bangs-who died of a drug overdose at age 33-that demonstrates the passion, creativity, and self-destructive nature that defined him. This solo play provides an overview of Bangs's trajectory and allows audiences to learn about the rock music he loved, aided by David Robbins's sound design.
---
BWW Review: HIR at Steppenwolf Theatre Company

July 10, 2017

Taylor Mac's HIR, now in its Chicago premiere at Steppenwolf under the direction of Hallie Gordon, proves itself to be a complete whirlwind from the beginning. Collette Pollard's strikingly realistic living room/kitchen set is in a tornado-like state when the curtain comes up at the top of the play, with heaps of clothes scattered around, a large tower of miscellaneous household appliances and craft supplies barring the front door, and a general lack of discernible counter and floor space anywhere. This state of disarray echoes the chaotic state of the dysfunctional family at the center of HIR: order has gone entirely to the wayside. Paige (Amy Morton, a commanding spitfire from the start) resides in this mess of a house with her transgender son Max (an earnest and likable Em Grosland) and her husband Arnold, who is deeply mentally incapacitated as a result of a severe stroke (Fran Guinan in a shocking and haunting performance). When Paige and Arnold's eldest son Isaac (Ty Olwin) arrives home from war, he finds a home and family that he no longer recognizes.
---
BWW Interview: Autumn Hurlbert Discusses Adventures and Laughs On Tour with SOMETHING ROTTEN!

June 29, 2017

Autumn Hurlbert is taking it back to the '90s (namely, 1595) in the role of Portia as part of the first national tour of SOMETHING ROTTEN! This new musical chronicles a fictitious rivalry between playwright brothers Nick and Nigel Bottom who, at the advice of a fortune teller, create the world's first musical in order to compete with William Shakespeare. Hurlbert portrays the romantic, literature-loving Portia, who becomes Nigel's love interest. In advance of the tour's Chicago engagement, Hurlbert chatted about why she loves the show, her time on MTV's reality show LEGALLY BLONDE THE MUSICAL: THE SEARCH FOR THE NEXT ELLE WOODS, and what it is like to tour the nation with her husband and two-year-old son by her side.
---
BWW Review: MOBY DICK at Lookingglass Theatre Company

June 22, 2017

Following a successful 2015 run, that great white whale MOBY DICK has returned to Lookingglass in a highly physical, inventive, and visually compelling production that's fully in keeping with the company's aesthetic. David Catlin's adaptation of Herman Meville's sprawling novel surrounds audiences in the universe of those whalers on board the Pequod in search of that elusive creature. With Courtney O'Neill's artful and hand-crafted set design, the stage and audience reside in a whale 'skeleton,' which cleverly also becomes the structure of the ship. As is common with Lookingglass productions, MOBY DICK also makes use of some talented, athletic performers who take on stunning acrobatic feats (choreography by The Actors Gymnasium's Sylvia Hernandez-DiStasi). But like any voyage, Catlin's script has a number of slower, narration-heavy moments that lack much action. MOBY DICK vacillates between moments of captivating artistry combined with heightened physicality and lengthy stretches of pure narration.
---
BWW Review: THE KING AND I at Broadway In Chicago

June 18, 2017

Bartlett Sher's 2015 Tony Award winning revival of THE KING AND I has sailed into Broadway In Chicago's Oriental Theatre in a triumphant touring production.
---
BWW Review: PASS OVER at Steppenwolf

June 14, 2017

Both beautiful and necessarily brutal, Antoinette Nwandu's PASS OVER is a play that's entirely essential to this moment.
---
BWW Review: NATIVE GARDENS at Victory Gardens Theater

June 12, 2017

The world premiere of Karen Zacarias's NATIVE GARDENS at Victory Gardens Theater provides ample humor and wit-even if the playwright's neighborly metaphor sometimes feels too on the nose.
---
BWW Review: RAGTIME at Griffin Theatre Company

June 6, 2017

Just as Stephen Flaherty and Lynn Ahrens's 1999 musical RAGTIME traverses numerous locales on the East Coast and spans the years from 1906-1914, so too does director Scott Weinstein's dynamic staging make full use of The Den Theatre's Heath Mainstage. In Griffin Theatre Company's production, Weinstein's in-the-round staging often has actors dispersed among the audience (indeed, a handful of performers appeared right in front and me and even made eye contact during the performance). While this is an intimate production of a sweeping musical, this genius device lends RAGTIME the grand air it commands. The closeness of the action also lends pathos to this story of three American families-one white and privileged, one black, and one immigrant-as they navigate a changing country at the beginning of the twentieth century.
---
BWW Review: PARADE at Writers Theatre

June 3, 2017

PARADE is now in a blistering and beautifully minimalist production from director Gary Griffin. Though it is based off the real-life 1913 trial of Jewish pencil factory worker Leo Frank and was written by Jason Robert Brown and Alfred Uhry in 1998, this musical feels entirely of this moment. Set in Atlanta, Georgia, the musical follows Leo as he is imprisoned and put on trial after being falsely accused of the murder of Mary Phagan, a pre-teen girl found dead in the basement of the pencil factory. Georgia governor Hugh Dorsey wants to rapidly resolve the case and pins the blame on Leo-and coerces factory janitor Jim Conley to serve as an eye witness. The residents of Atlanta buy into Dorsey's false narrative, as they're distrustful of Frank and also want to see Mary's death avenged.  
---
BWW Interview: THE KING AND I's Manna Nichols Chats About The Relevance of This Classic Musical

June 1, 2017

Following a Tony Award-winning Broadway run at Lincoln Center Theater in 2015 and 2016, Bartlett Sher's THE KING AND I is now hitting the road on a national tour and arrives in Chicago this month. In advance of the production's arrival, I spoke with cast member Manna Nichols. Nichols plays the role of Burmese princess Tuptim, who is presented to the titular King of Siam as a peace offering at the beginning of the show. She chatted about the relevance of this Rodgers and Hammerstein classic in 2017 and why she's drawn to the role of Tuptim.
---
« prev 1 … 4  5  6  7  8  9  10  next »