Rachel Weinberg - Page 9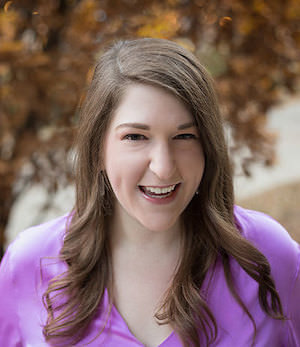 Chicago native Rachel Weinberg has been one of the most frequent contributing editors and critics for BroadwayWorld Chicago since joining the team in 2014. She is a marketing professional and works as a digital content strategist at CDW. Rachel graduated with her Master's degree in Integrated Marketing Communications from the Medill School of Journalism at Northwestern University. She earned her undergraduate degree in Communication and Hispanic Studies from the University of Pennsylvania. Rachel has worked previously in digital marketing for Goodman Theatre and as a marketing apprentice for Roundabout Theatre Company in New York City. When she's not at the theater, you can catch her riding up a storm on her Peloton bike, getting lost in a good novel, or sampling desserts at bakeries across the city. You can find her online at RachelWeinbergReviews.com and follow her on Twitter @RachelRWeinberg.
MOST POPULAR ARTICLES
LAST 30 DAYS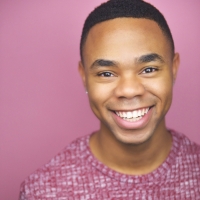 BWW Interview: Javon King of the RENT 25TH ANNIVERSARY FAREWELL TOUR Coming to Broadway In Chicago
Posted: Sep. 17, 2021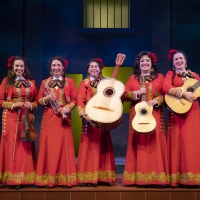 BWW Review: AMERICAN MARIACHI at Goodman Theatre
Posted: Sep. 28, 2021


LAST 365 DAYS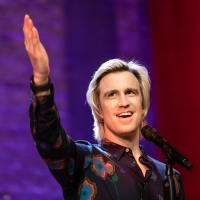 BWW Interview: Tony Award Winner Gavin Creel Chats About His Lyric Opera Debut
Posted: Jun. 3, 2021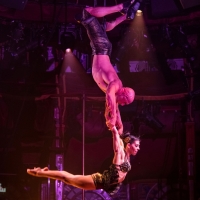 BWW Review: TEATRO ZINZANNI Presented by Broadway In Chicago
Posted: Jul. 17, 2021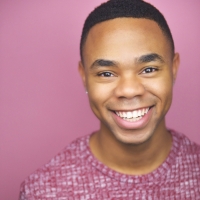 BWW Interview: Javon King of the RENT 25TH ANNIVERSARY FAREWELL TOUR Coming to Broadway In Chicago
Posted: Sep. 17, 2021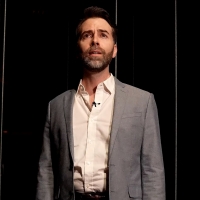 BWW Review: Porchlight Music Theatre's NEW FACES SING BROADWAY 1961
Posted: Apr. 19, 2021


BWW Review: THE SOUND INSIDE at Goodman Theatre
Posted: May. 13, 2021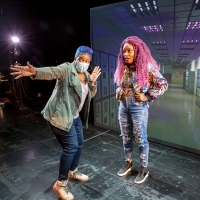 BWW Review: I HATE IT HERE at Goodman Theatre
Posted: Jul. 15, 2021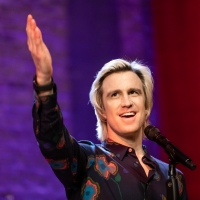 BWW Review: Lyric Opera's THE NEW CLASSICS Free Streaming Concert
Posted: Jun. 9, 2021


BWW Review: Strawdog's ONCE IN A LIFETIME Offers Up Comedic Nostalgia

May 6, 2016

For Strawdog Theatre Company's final production in its Broadway home, the company fittingly presents George S. Kaufman and Moss Hart's 1930 comedy ONCE IN A LIFETIME-both play and production are rife with charm and sly winks to the audience. Director Damon Kiely's choice to stage this particular Kaufman and Hart comedy is also an intriguing one. ONCE IN A LIFETIME chiefly concerns itself with the changes to the entertainment industry after the appearance of the first 'talkie' (a film with spoken dialogue) and a frantic trio of three former vaudeville performers-May, George, and Jerry-who scramble to Hollywood hoping to strike it rich. And just as Jerry contemplates what these new 'talkies' will mean for the future of the 'legitimate stage,' so too do we now find ourselves on the precipice of immense change for the film and entertainment industry.
---
BWW Review: It's a Pleasure Getting to Know Lyric Opera's THE KING AND I

May 2, 2016

Under the direction of Lee Blakeley at Lyric Opera (who originally staged this production for Paris's Theatre du Chatelet in 2014), Rodgers and Hammerstein's classic musical THE KING AND I is heightened to the lavish and beautiful spectacle it deserves. This story of British school teacher Anna Leonowens who arrives in Siam to instruct the many children of the King has moments of sweeping grandiosity but also many of emotional intimacy-the Lyric's production makes the full emotional arc a delight to watch. Visually, the creative team captures every inch of the musical's opulence. Sue Blane's costume designs are breathtakingly elaborate and incorporate an inspiring display of color; Anna's magnificent hoop skirts are definitely a highlight. Jean-March Puissant's set design also captures the grandiosity of a royal palace with many intricate details, while also giving the performers the space they need to execute Peggy Hickey's choreography, and Rick Fisher's lighting adds to the decadent atmosphere.
---
BWW Review: World Premiere of Ike Holter's SENDER at A Red Orchid Theatre Paints A Smart, Entertaining Portrait of Emerging Adulthood

April 21, 2016

Ike Holter's new play SENDER, now in its world premiere production at A Red Orchid Theatre, thrives on the contrast between order and chaos. Or, more precisely in the millennial world of the play, the tension between wanting to remain in childhood and the need to face the realities of adulthood. The crux of SENDER focuses on a group of four friends struggling with this very issue, all of whom are in various stages of growing up. One of the friends disappeared a year ago and has since been presumed dead. The twist? At the beginning of the play, he shows up-and completely offsets the balance that has been established in his absence.
---
BWW Review: Victory Gardens Theater's World Premiere of HILLARY AND CLINTON Offers An Intriguing, Timely Portrait of Life in the Public Eye

April 11, 2016

Victory Gardens Theater's world premiere production of Lucas Hnath's HILLARY AND CLINTON invites audiences to imagine an alternate universe, though similar to our own, in which a woman named Hillary Clinton is running for United States president. And in setting up the play this way, Hnath has crafted an intriguing, multilayered play that simultaneously is and is not about the Hillary Clinton recognizable to 2016 audiences. With direction by Victory Gardens Artistic Director Chay Yew, this play invites audiences to consider themes both intimate and expansive.
---
BWW Review: KILL FLOOR at American Theater Company Makes for Bloody Good Theater

March 30, 2016

KILL FLOOR at American Theater Company is truly a killer production. Abe Koogler's intense and poignant new play is in excellent hands in this Midwest premiere directed by Jonathan Berry. KILL FLOOR insightfully examines contemporary issues of humanity, race, and identity, and with its superb casting, also genuinely moves. This exhilarating production certainly merits the attention of any Chicago theater lover.
---
Movie Picks from Steppenwolf's THE FLICK Cast Members

March 29, 2016

Cast members Will Allan and Caroline Neff from Steppenwolf Theatre Company's production of THE FLICK reveal their top five favorite films.
---
BWW Review: Court Theatre's LONG DAY'S JOURNEY INTO NIGHT Searingly Comes to Life

March 21, 2016

Eugene O'Neill's blazing masterwork LONG DAY'S JOURNEY INTO NIGHT introduces audiences to the enormously dysfunctional Tyrone family, who over the course of the play's three-and-a-half-hour run time, completely and utterly destroy one another. O'Neill felt that LONG DAY'S JOURNEY was such a personal and exposing play that he wished to have it published 25 years after his death. And in almost every moment of the play, we feel the immense agony and suffering of this deeply troubled, addiction-riddled family.
---
BWW Review: Lyric Opera's ROMEO AND JULIET Presents a Grand-scale, Classic Interpretation of Shakespeare's Eternal Love Story

March 2, 2016

Under the direction of Bartlett Sher (whose work is currently represented on Broadway with Lincoln Center Theater's revival of The King and I, Charles Gounod's 1867 French opera ROMEO AND JULIET comes to opulent, dramatic life--with the quality and grandiosity that characterize Lyric Opera's productions. This production of Gounod's opera--with libretto by Jules Barbier and Michel Carre and which was first performed at the Lyric in 1981--retains the original Renaissance setting of Shakespeare's classic play and renders it larger-than-life. The inherently dramatic nature of the play makes it a fitting choice for an operatic adaptation--Romeo and Juliet's tragic love story becomes even more heightened when set to Gounod's decadent score.
---
BWW Review: COCKED at Victory Gardens Triggers Both Shock and Amusement in Spot-On World Premiere Production

February 22, 2016

One of the most pervasive images in Sarah Gubbins's play COCKED, now in its world premiere production at Victory Gardens under the direction of Joanie Schultz, is an incredibly shiny silver pistol. This prop pistol reveals itself at the end of the first scene in the play--and while it then quickly disappears, we know that it lingers--and that it has a high probability of going off at some point in the play. Likewise, Gubbins's timely play, which is set in Chicago's Andersonville neighborhood and examines our relationship with guns, strikes a balance between tense and frequently hilarious. Gubbins' natural, laugh-out-loud funny dialogue for all three characters in the play never ceases to entertain but the tension underneath those moments of levity also stays present.
---
BWW Review: The Hypocrites' THE GLASS MENAGERIE Displays A Powerful Shine

February 16, 2016

Upon entering the Den Theatre's Heath Main Stage to take in The Hypocrites' production of THE GLASS MENAGERIE, I was immediately struck by the bottles upon bottles of breathtaking glass that cover Grant Sabin's decrepit-yet-beautiful set. Like director Hans Fleischmann's production itself (a remount of a production he originally envisioned for Mary-Arrchie Theatre Company), the set for this GLASS MENAGERIE both exhilarates yet also supplies a sense of foreboding. When Fleischmann (who also stars) takes to the stage as Tom Wingfield, he embodies the role of the vagabond dreamer in every way. In this staging of Tennessee Williams' classic 1944 memory play, Fleischmann beckons audiences anew into the story--but his mangy hair, wild beard, and tattered attire (Mieka Van Der Ploeg's costume designs are a treasure throughout) keep us slightly distrustful. Nevertheless, this GLASS MENAGERIE captivates throughout-and though this play has been around for 72 years, the material felt entirely fresh to this first-time viewer.
---
BWW Review: Porchlight Music Theatre's FAR FROM HEAVEN Presents A Woman's Melodic Journey Towards Self-Discovery In 1950s America

February 12, 2016

Porchlight Music Theatre's production of FAR FROM HEAVEN marks the musical's Chicago premiere--the show debuted Off-Broadway at Playwrights Horizons in 2013 and takes the titular 2002 Todd Haynes-directed film as its source material. And while this musical from composer-lyricist team Scott Frankel and Michael Korie was written three years ago, FAR FROM HEAVEN touches on issues of gender, sexuality, and race in 1957 suburban Connecticut that poignantly resonant with the present moment. At the center of the musical is Cathy Whittaker (the superb and stunning Summer Naomi Smart), a 1950s housewife and mother--decked out in Bill Morey's outstanding period-authentic dresses and residing in Grant Sabin's charming set. At the top of the show, she catches her husband, Frank (Brandon Springman) cheating on her--with a man. Stunned by this secret, Cathy is forced to confront the reality of what happens when her life cannot conform to the societal pressures and ideals coming at her from both the media and friends--a matter which is further complicated when she strikes up an unexpected friendship with her black gardener, Raymond Deagan (Evan Tyrone Martin).
---
BWW Review: CABARET Makes For A Truly Beautiful Theatrical Experience

February 12, 2016

The touring production of Roundabout Theatre Company's CABARET dazzles just as much as it did on Broadway--where it was a critical and commercial success both from 1998-2004 and more recently, when it was remounted from March 2014-March 2015. Now Chicago audiences have the opportunity to witness original director Sam Mendes and co-director/choreographer Rob Marshall's stunning, beautifully constructed musical revival--undoubtedly one of the best I've ever seen. Robert Brill's Broadway set design is replicated almost exactly here, setting the stage with a powerful mix of glitz and decrepitness. The split-level stage showcases a large, lopsided frame with bright shining bulbs--though some are conspicuousness missing. Like John Kander and Fred Ebb's musical itself (with book by Joe Masteroff), this tour staging captures the vivacious and entertaining atmosphere of 1930s Berlin while also allowing us to clearly see the cracks beneath the surface. William Ivey Long's masterful costumes also strike this balance. And, of course, so do the performances. When the Kit Kat Klub ladies (portrayed here by Alison Ewing, Margaret Dudasik, Hillary Ekwall, Aisling Halpin, and Dani Spieler) walk onstage during CABARET's famous opening number 'Willkommen,' they execute their choreography with precision--but the looks of disdain and apathy on their faces indicate they'd rather be elsewhere. And yet, these captivating performances keep audiences engaged.
---
BWW Review: BRUISE EASY at American Theater Company Captures Agony of Messy Sibling Reunion

January 25, 2016

Dan LeFranc's world premiere play BRUISE EASY, his second collaboration with American Theater Company, begins by introducing us to the story of two estranged siblings (played by Kelly O'Sullivan and Matt Farabee)-reunited for the first time in several years on the driveway of their mother's house in southern California. But the play doesn't start with a conversation between the two central characters. Instead, six teenagers-known as the "Neighborhood Kids" and portrayed by members of ATC's Youth Ensemble- walk onstage wearing creepy plastic masks, and in unison, introduce the narrative using dialogue peppered with "like's" and "whatever's." In this way, LeFranc sets the scene for BRUISE EASY as a modern Greek tragedy-with a twist in its Greek chorus.
---
BWW Review: BARITONES UNBOUND Soars to Entertaining, Lyrical Heights at the Royal George Theatre

December 16, 2015

Equal parts self-congratulatory and self-deprecating--and wholly entertaining--the three-man show BARITONES UNBOUND pays homage to that elusive vocal part between the tenor and the bass: the titular baritone. Conceived by Marc Kudisch (who originated the role of Pastor Greg last spring in Broadway's Hand to God), and written by Kudisch, Merwin Foard, Jeff Matsey, and Timothy Splain, BARITONES UNBOUND traces the evolution of the baritone from the 18th century to the present, with fun quips and historical tidbits along the way. The show deftly follows the path of the baritone from Mozart's 1791 opera THE MAGIC FLUTE to the emergence of American musical theater with Rodgers and Hammerstein's 1943 OKLAHOMA! to present-day Broadway--with some popular music thrown in there, as well--all in under two hours.
---
BWW Review: BEAUTIFUL - THE CAROLE KING MUSICAL A Sight (and Sound) to Behold

December 7, 2015

The Chicago engagement of the first national tour of BEAUTIFUL--THE CAROLE KING MUSICAL rightfully earns the show's title. This entertaining and emotional production delivers tons of heart and talent at the Oriental Theatre. This engagement also signals the homecoming for lead Abby Mueller in the role of Carole King. Mueller grew up in the suburbs of Chicago, and she has big shoes to fill in this role--her younger sister, Jessie, won the 2014 Tony Award for originating the same role on Broadway. There's no cause for concern, though, as Mueller, and the rest of the touring production's cast, deliver big-time. As King, Mueller provides the emotional and musical center of this production--and it is sheer pleasure to listen to her dive into some of the singer-songwriter's greatest hits.
---
BWW Review: Porchlight Music Theatre's AIN'T MISBEHAVIN' Brings Swinging Holiday Spirit to Stage 773

November 27, 2015

Audiences looking for a jazzy and celebratory way to get into a holiday mood should look no further than Porchlight Music Theatre's AIN'T MISBEHAVIN'. This Fats Waller musical revue provides plenty of joy and entertainment but remains distinct among the city's holiday offerings because the show's content does not explicitly pertain to the holiday season. Aside from a few sprinklings of holiday tinsel in Jeffery D. Kmiec's set design, AIN'T MISBEHAVIN' revels primarily in its joyful celebration of Thomas 'Fats' Waller's song catalog--and will have audiences toe-tapping along to the music.
---
BWW Review: THE MERRY WIDOW Comes Up Singing at Lyric Opera

November 25, 2015

With artful direction and choreography from Susan Stroman, Lyric Opera's mounting of Franz Lehar's well-known 1905 operetta THE MERRY WIDOW sweeps audiences into a joyful waltz, complete with exquisite talent and a production with opulence to spare. This production debuted at the Metropolitan Opera in the fall of 2014 with commanding opera diva Renee Fleming at the helm as the titular widow Hanna Glawari. Fleming truly shines in this production, with the equally talented Thomas Hampson at her side as Count Danilo Danilovich.
---
BWW Review: Thomas Bradshaw's FULFILLMENT at American Theater Company Compellingly Examines What It Means to 'Have it All'

November 16, 2015

What does it mean to have agency over our lives and those around us? And what happens when we're unable to fully grasp that which intrinsically controls us? With direction by Ethan McSweeny, the world premiere play FULFILLMENT, in a co-production with The Flea Theater of New York City, boldly examines this theme of agency and the quest to live a 'successful' life. This compelling construct makes for an intense, often uncomfortable, and extremely provocative 90 minutes on the stage.
---
BWW Review: Timeline Theatre Company's Chicago Premiere SPILL Drills Into the Human Story Behind 2010 BP Oil Disaster

November 2, 2015

Timeline Theatre Company's Chicago premiere of Leigh Fondakowski's documentary-style SPILL aims to show audiences the untold side of the story surrounding the April 2010 blowout and subsequent explosion of the Deepwater Horizon, a BP oil rig, in the Gulf of Mexico. The resulting oil spill was the worst in United States history, leaching nearly 5 million barrels of oil into the Gulf, leaving thousands of oiled animals for dead, and disrupting the livelihoods of many who relied on the body of water for fishing. Fondakowski's play aims to accomplish what great theater should: the interweaving of the personal and political. The play shows the human side of a widely publicized issue that audiences may previously have held at a distance. And Fondakowski, a member of the Tectonic Theater Project and the head writer on THE LARAMIE PROJECT, wisely and movingly devotes a good amount of SPILL's material to a lesser-known consequence of this devastating environment event: the lives of the 11 men who were taken in the explosion. These men were fathers, sons, siblings, and husbands who had inherently risky careers - but in the wake of the BP oil rig explosion and subsequent spill, they were soon forgotten by the mass media.
---
BWW Review: Steppenwolf for Young Adults 1984 Presents A Bold, Clear Take on Orwell's Classic Novel

October 26, 2015

Steppenwolf for Young Adults' production of 1984 opens on Collette Pollard's stark, barren set. No objects are present onstage, except for plain wooden sets of drawers on the perimeter and two prison cell-like spaces up above. The stage itself sets the tone for the narrative of what has been described as a "negative utopia": the regimented society that George Orwell laid out in his classic 1949 aimed to suppress original thought and feeling. Orwell's vision for the future was not ideal and optimistic but rather extremely bleak in its depiction of future society. With direction by Hallie Gordon, Andrew White's adaptation of 1984 effectively and clearly tells the story of this oppressive and startling vision of the fictional nation Oceania (a hybrid of the United States and the United Kingdom). As Joseph A. Burke's clever and expertly executed projections bombard audiences with images bordering on a fitting sensory overload, we certainly have the sense that Big Brother is watching over us all.
---